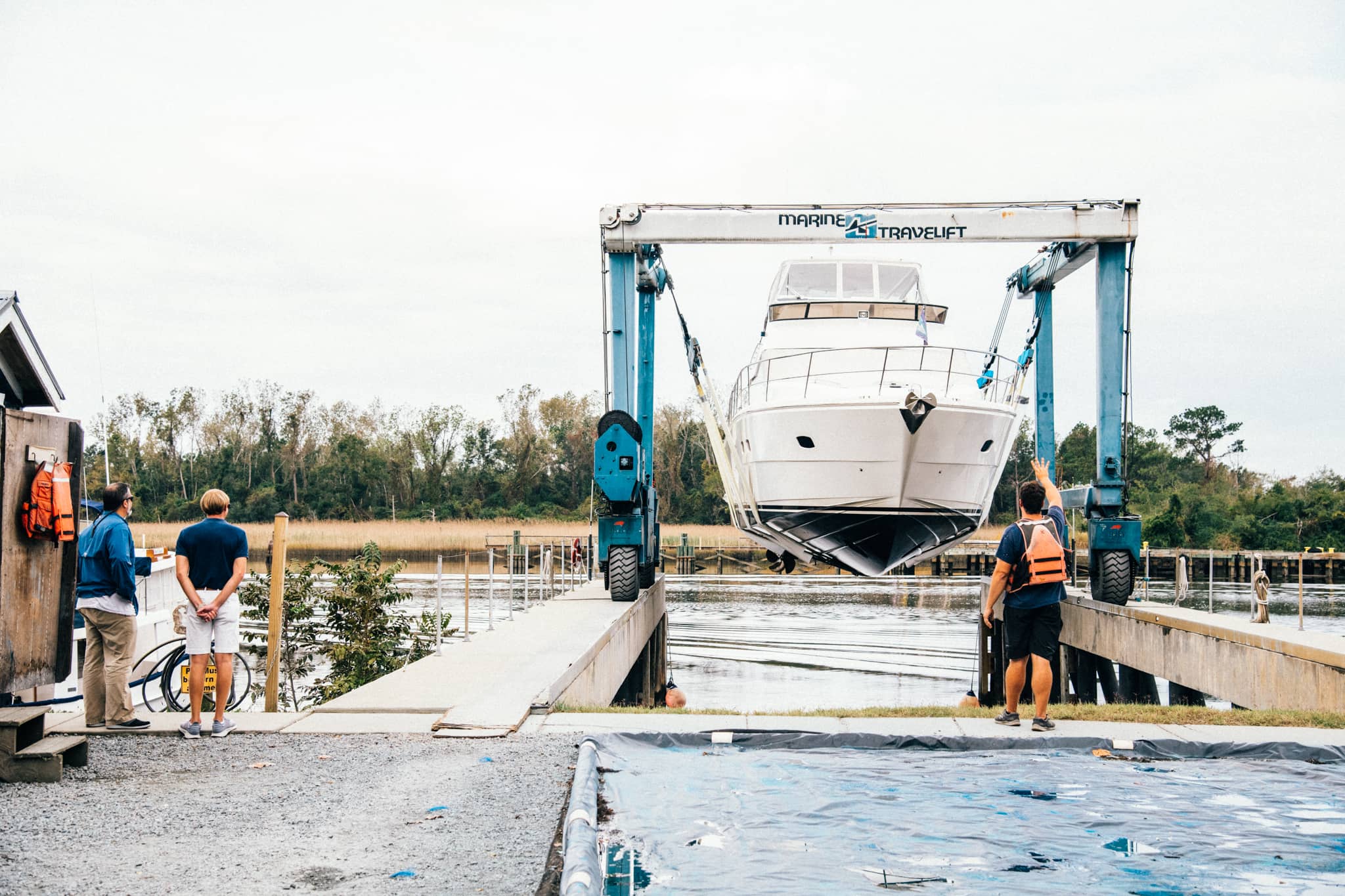 Haul Out & Mobile Service
Off The Hook Yachts - Service utilizes a wide beam 70-ton Marine Travellift for vessel haul out. Certified steel and concrete travel lift piers extend into the Cape Fear River, for a deep lift well basin. Up to 90' length overall (LOA), both power and sail can be hauled for dry dock service. Off The Hook Yachts - Service can travel to your marina or private dock for in-water service on your vessel. Our territory includes the greater Wilmington area, Wrightsville Beach, Carolina Beach, Southport, Hampstead, and beyond. Mobile marine service is provided as far as Myrtle Beach and Charleston, South Carolina for local boats and transients alike.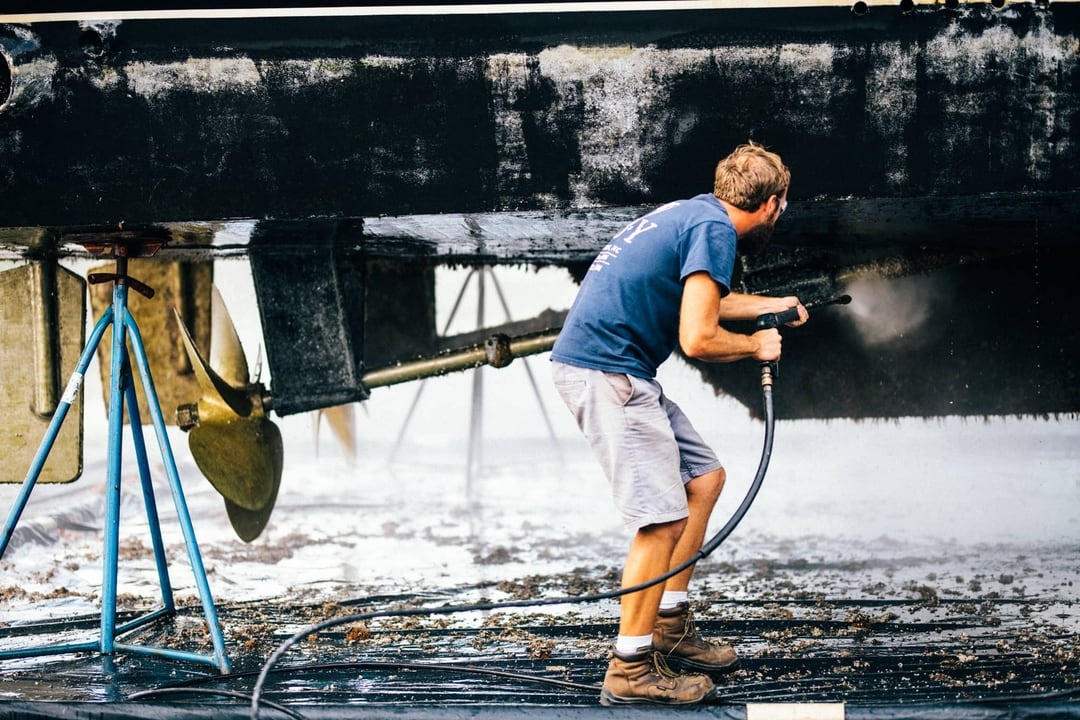 Explore all that Off The Hook Yachts – Service has to offer in haul out and mobile service including hauling, blocking & dry dock, short-haul outs, survey haul outs, catamaran haul out, emergency haul out, pressure washing, shipping preparation, commissioning, and yacht management. Full boatyard services including paint & fiberglass, engines & systems, electronics, and hardware & rigging are available at the Downtown Wilmington, North Carolina, Cape Fear riverfront location. Off The Hook Yachts – Service is a five-minute drive from Wilmington International Airport (ILM) and Private FBO; reaching your boat from across the world is steps away.
Back to MAIN