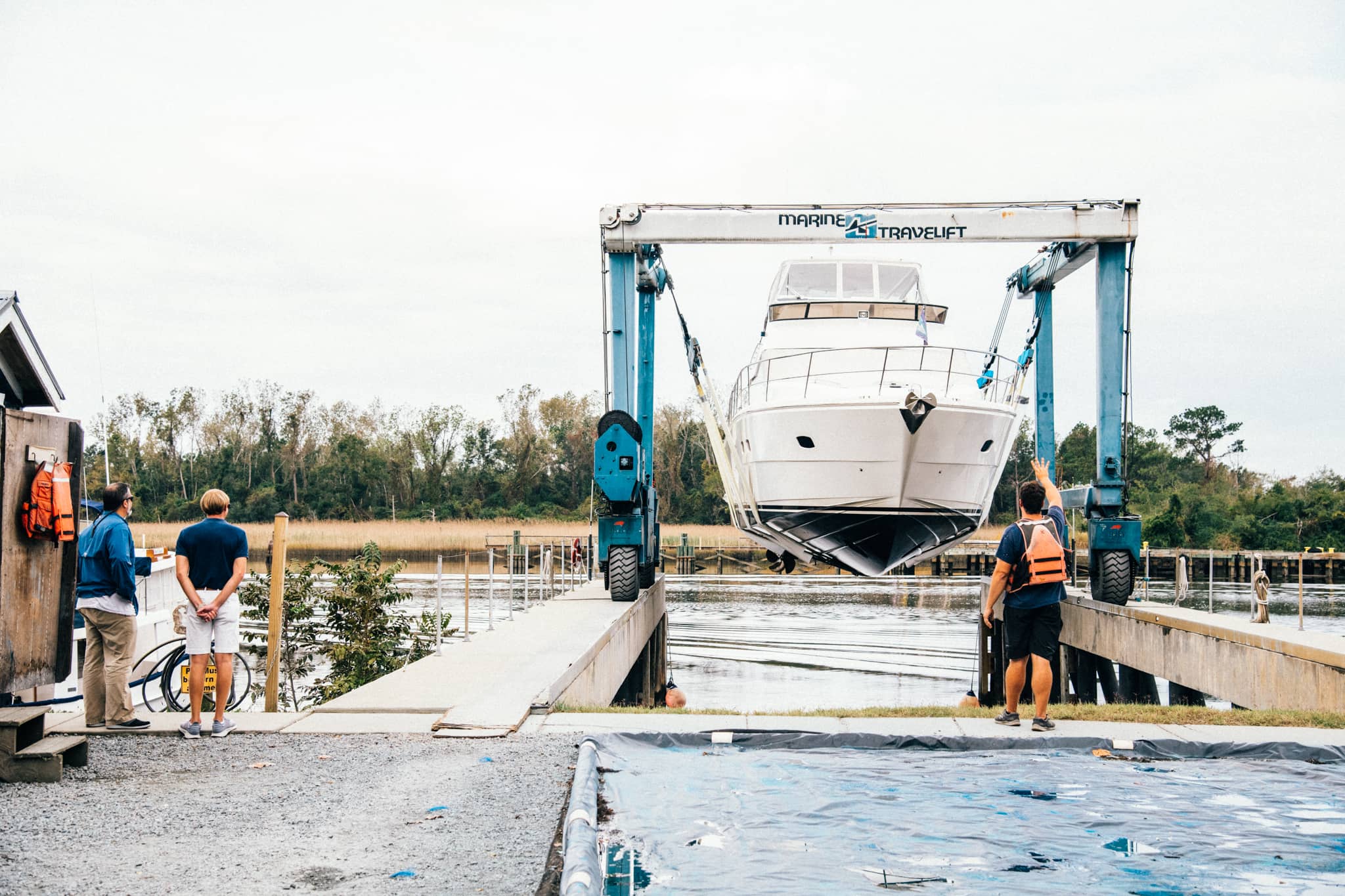 Yacht Pressure Washing
Off The Hook Yachts - Service boatyard technicians are trained and able to quickly and efficiently clean the bottom of your boat with our dual pressure washer setup. Save time cleaning your bottom at your haul out with a pressure wash using Off The Hook Yachts - Service commercial washers and contaminated water containment basin. Certified clean marina status through the state of North Carolina is achieved with Off The Hook Yachts - Service commitment to environmental friendliness and best practices.
Explore all that Off The Hook Yachts – Service has to offer in haul out and mobile service including hauling, blocking & dry dock, short haul out, survey haul out, catamaran haul out, emergency haul out, pressure washing, shipping preparation, commissioning, and yacht management. Full boatyard services including paint & fiberglass, engines & systems, electronics, and hardware & rigging are available at the Downtown Wilmington, North Carolina, Cape Fear riverfront location. Off The Hook Yachts – Service is a five minute drive from Wilmington International Airport (ILM) and Private FBO; reaching your boat from across the world is steps away.
Back to MAIN