Testimonials
Testimonials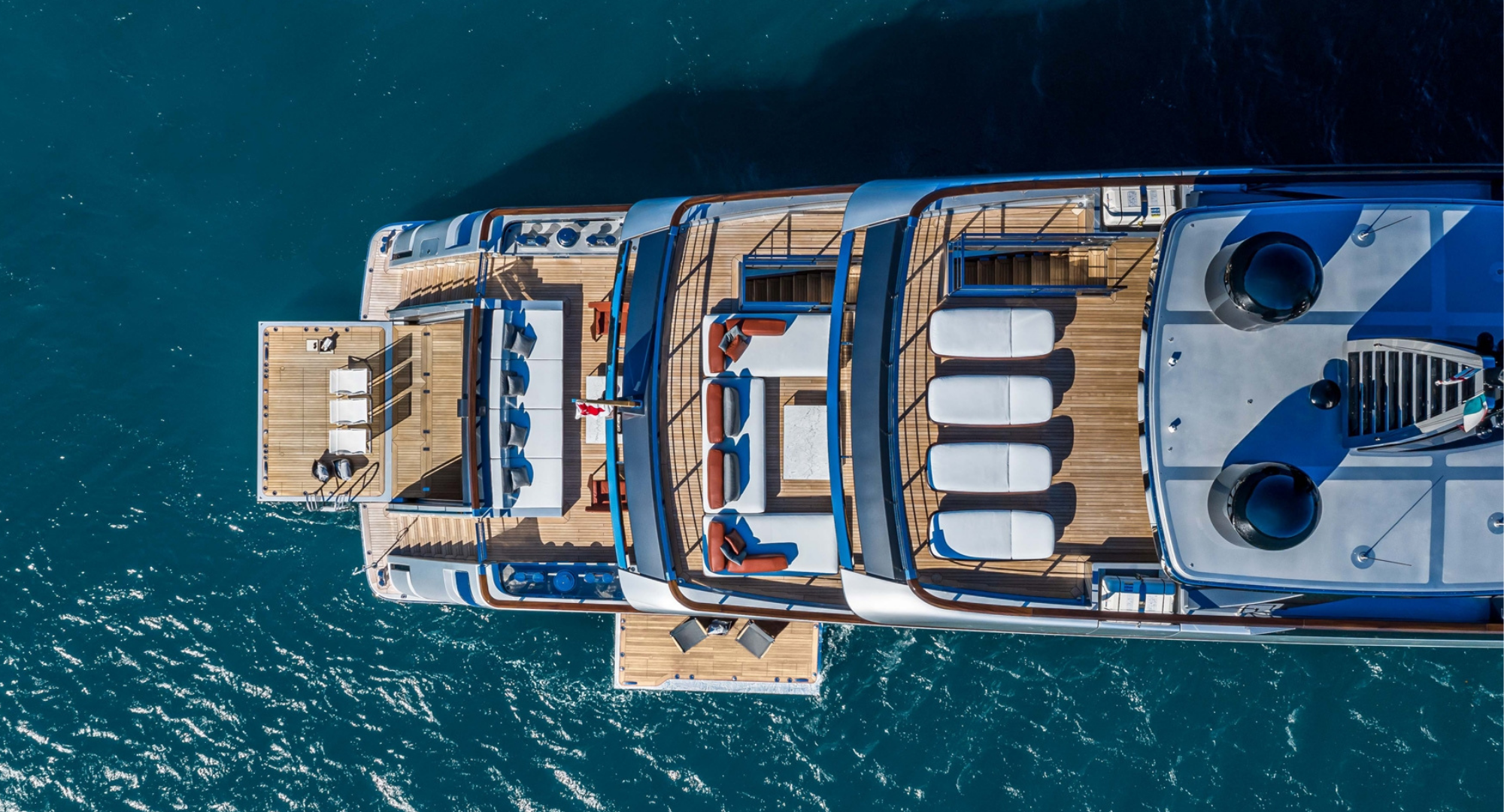 Testimonials
Read what our customers are saying about
Off The Hook Yachts!
We had an awesome experience with KC, broker for Off the Hook Yacht Sales. We saw his listing online and flew to North Carolina to look at the boat from start to finish he helped us all along the way from booking our room to providing travel to and from the boat very knowledgeable on the boat itself and all the mechanics. I would highly highly recommend KC to anybody looking for a boat. 100% trustworthy. A man of his word.
Shelby Curtsinger
I tried listing my boat for sale online myself through Facebook, Craigslist, eBay, you name it and I wasn't getting any takers. I googled companies that buy used boats and Off the Hook appeared. I filled out their online form and a broker called me with a quote. I can't believe I wasted so much time and money on listing my boat on my own rather than using Off the Hook. I highly recommend them!! – David G.
We highly recommend selling your boat to Off the Hook Yachts if you are needing cash quickly! Their entire process was so easy from filling out the online form, to signing documents, and picking up our boat. Thank you, KC and the Off the Hook Team! – The Johnsons
The Johnsons
I had a 2017 Sea Ray 350 with outboard motors for sale and reached out to Off the Hook Yachts because a friend referred me. I filled out their form, received a quote, and we closed within a week! Not to mention, it was CASH! For anyone who is thinking about selling their boat, definitely sell to Off the Hook. – Bryan N.
Brian N
We would highly recommend Kyle Walker for selling and/or buying. He's a pleasure to do business with, very responsive, and extremely knowledgeable of the process. We can't wait to find our next purchase with Kyle. Thank you

Randy & Karen S.
After spending the better part of this past boating season in search of our new boat, (55 Princess Fly-bridge) our broker called us stating Jason and his team found us a boat. Living in Massachusetts we had no real choice other than to trust the information we were given, make a decision on the spot and agree to buy the boat…..totally blind. Long story short, Jason & his team delivered us a beautiful boat that was on time and in the condition promised. Jason also connected us many, many of his FL connections all of whom have helped in too many areas to mention. The value added benefits are beyond my words. Outstanding customer service! Thank you Jason and your Off the Hook team for for an amazing experience. Sincerely, Tom & Denna
Tom Saidnawey
The guys at Off the Hook Yacht Sales in Wilmington, NC are awesome, and their management and sales team were a pleasure to work with. I flew down from Vermont to look at a Chris Craft I had recently put under deposit. Afterwards, when I decided to not complete the purchase, the integrity and professionalism they displayed was nothing short of FANTASTIC. It's very refreshing to deal with a company with such strong character and ethics. My hat goes off to KC Harmsen and Chris Capone for handling things with such high standards and honesty.
Tim P.
Grand Isle, VT
Recently took deliver of a Sea Ray 300. My wife and I could not be happier. The team at Off The Hook went above and beyond any expectations we could have had. Brett, our salesman, was very attentive to our needs and extremely helpful throughout the process. I would highly recommend this company to anyone searching for a new boat.
Michael Shelden
I would like to thank Off the Hook Yacht Sales for the best boat dealing experience I've had in over 50 years of boat ownership. They are 100% professional and provide excellent advice and direction. Specifically, I'd like to thank Sales Professional KC Harmsen, for his attention to my transaction, as he explained every aspect in through detail. I would also like to thank, Closing Manager Allie Johnson, for her timely guidance through the closing process. Everything was done quickly and completely. Off the Hook, provided me with the smoothest, easiest, and quickest boat transaction I've ever had. My dealings with KC and Allie have made me one happy OTH customer. Thanks
Jim Cameron
Boat owner for 50+ years.
I recently purchased a Sea Ray 330 Sundancer from Dennis Gunn and it was a great experience!. Dennis was attentive, responsive and ensured that any issue was immediately resolved, prior to taking delivery of the boat. He continued to answer any questions that I had after taking delivery and responded in a timely manner. I highly recommend Dennis and their entire staff!
Steven Librett
I have recently purchased a 2006 Sea Ray 44 Sundancer from you, through Andrew Cooper, your Sales and Purchasing Manager in Wilmington, NC. The reason I am writing to you is to tell you how Extremely happy my wife and I are with the entire purchase process. Aside from the satisfaction with the boat itself, the reason we are happy with the purchase is because of Andrew. Throughout the whole process, Andrew has been the ultimate professional in all area's; His attention to detail, his timeliness, follow-up, and initiation of many phone calls, emails, and texts; his willingness to make sure all things on the boat, paperwork, sea trial, survey, everything, were accomplished correct, complete, and timely. All of it in my opinion is very important. I believe that Andrew is an excellent representative of "Off the Hook Yacht Sales, LLC.", one of excellent character, who is a great reflection of your company, He is the type of person you want. Because of my experience with your company, I will be eager to both highly recommend your company and tell people about my experience with "Off the Hook", additionally, if I have a need to buy a boat in the future, I will certainly be looking to your company.
Kevin J. Winn
Andrew Cooper from Off the Hook Yachts did an outstanding job. He went the extra mile to convey as much information about the boat as possible and ensure I was comfortable with my purchase. Andrew took numerous additional photo's, videos, and measurements that enabled the discussion and eventually the decision. These words describe Andrew and Off the Hook Yachts: Honest, Friendly, Detailed, and Professional. Without hesitation I recommend Andrew Cooper and Off the Hook Yachts for your boat search.
Scott C. Jones
I wanted to take a few minutes to Thank Ryan Gessel from the Brick, NJ Off The Hook YS office. I recently purchased a Pursuit 335 OS from him and I can't say enough good things about this experience. It was just slightly over two weeks from my first call to when I actually boarded the boat to bring it back to Cape Cod. Ryan was always available and when he wasn't he returned my calls promptly. I made one trip to NJ to see the boat, have a survey done and do sea trials and 10 days later made a second trip to actually take delivery. A few issues turned up in the survey and those were taken care of. Additionally I found a few other issues with the generator a fuel gauge that needed to be addressed after I returned to Cape Cod. I spoke to Ryan about these issues and he said to have the work done and OTH would cover these repairs. I submitted the receipts and 2 weeks later received the check to cover these repairs. When I came down to take delivery it took me 7 hours by car to get there, The following day it took me 9 hours to do the return trip in the boat through NYC, Long Island Sound and on to Cape Cod. The weather was perfect and it was a pleasant first trip. Ryan made this process very easy and is a great guy to work with. He was honest about the condition of the boat, very knowledgeable and represented it well. THANKS Ryan, Great Job respectfully,
Scott Worrilow
Purchased a boat from Brett, we were concerned about being in Georgia and the boat being in NC. However we took the plunge. The boat turned out to be everything we expected. Brett met us, took us for a test drive, helped with the trailering of the boat. Our thanks to him for all the help.
Mark Dunn
Americas Benefit LLC
We purchased a 31-foot 2005 Chaparral 310 signature yacht, and our sales person was Brett Stancel. His personal knowledge and professionalism was above and beyond, we would recommend everyone to go there and personally ask for him, he did anything and everything to help us, and make the sale of our yacht amazing. We definitely would recommend Brett and Off the Hook Yacht Sales to our family and friends.
Richard Smithson
RICHARD'S TREE SERVICE
Just bought a boat from Off the Hook Yachts. Worked with KC and had a great experience. KC is extremely knowledgeable and guided me every step of the way as a first time buyer. He answered questions I didn't even know to ask. Very professional, organized and efficient. Followed up with me after the transaction was completed to make sure I got my boat delivered safely and arranged all my warranty transfers. Got the entire deal closed in 10 days including financing! Tommy in the finance department did a great job on that end. Would definitely recommend Off the Hook Yachts and their professional staff.
Mike Diaz
We highly recommend Brett Stancill and "Off the Hook Yacht Sales" to anyone looking for their perfect boat! My wife and I recently decided to open the next exciting chapter in our lives and chose to move from 2 larger sailboats (we each had our own prior to marrying) to one smaller powerboat that still allowed us and our 2 dogs to travel and sleep overnight. With both of us being experienced sailors we wanted to ensure that we found the perfect match for what we were looking for. Our research led us away from Newport RI, to Brett at " Off the Hook Yacht Sales". From our first conversations with Brett, to our flight to North Carolina (where Brett picked us up at the airport), to the survey, water trial and delivery of the boat from N Carolina to Newport, we couldn't have been more pleased and astounded with the service and professionalism that we encountered. Throughout the entire process, Brett and his team went out of their way to make sure we were 100% satisfied, even providing support following delivery. Brett made the normally stressful process an easy one, addressing any issues we encountered directly. We have never had such a satisfying experience and we both have grown up with boats our entire lives. We are thrilled with our new boat and would highly recommend Brett and Off the Hook Yacht Sales for any boating needs, regardless of where you live and boat.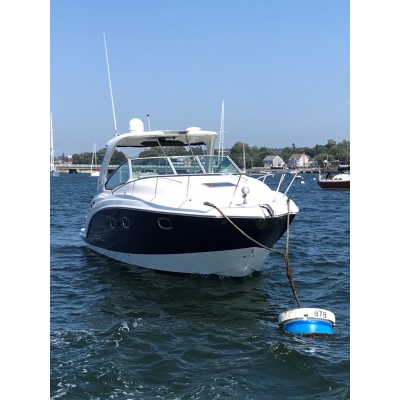 Don and Julie Marcus 2012 Chaparral 330 Signature
Received the boat as described. I was a little nervous about buying a boat without seeing it but KC Harmsen was always there to answer any questions and deal with my concerns. Truly a 5 star experience. 2016 Regal 3200.
Jay Mejia
We had the best experience with Brett Stancill and Off the Hook Yacht Sales. Brett went above and beyond for us. He has been prompt in answering any and all questions, even if it was me sending him a text on his own time he still responded without hesitation. I feel that the service Brett has provided should not go unrecognized. We are 7 hours from Off the Hook Yachts Brett kept us informed every step of the way. He will be recommended to any and all of our friends that is in the market to purchase a boat . Thanks, for selling us our perfect boat 2004 Sea Ray Sundancer 300!!!
David Graham
I recently purchased a Chaparral 330 and could not be happier. Brett was great to deal with and made the transaction painless and easy. I live about 10 hours away and upon arrival everything was exactly what he said it was. I was treated first class from the moment I walked in the door and left completely satisfied. Well done Brett and the team!!!
Jim Grady
I purchased a boat from Off the Hook on July 3,2018. The service was amazing. Brett Stancill, salesman, was great. He worked with my wife, every way possible, to make the transaction happen in one day. He answered every text, email, and phone call she had. Even on his day off. Such a great experience.😊
Barry Ellis
We cannot say enough good things about our experience with our broker , Andrew Cooper and Off the Hook Yacht Sales! Andrew was able to answer our questions and he understood what we were looking for in a boat. In addition, he has been a tremendous help as he has been available for assistance any tone needed after our purchase, I fully recommend Andrew and the staff at Off the Hook, and will be buying my next boat from them. Hopefully a bigger boat !! Thanks
Dr. John Creasy
Excellent experience throughout the purchase process with Off The Hook. I dealt primarily with Brett and his customer service was top notch. The boat I purchased was rather small and inexpensive compared to the other incredible boats they offer, and the entire time they treated me as if I was their top priority. Brett was always quick to respond to my texts and emails and very helpful dealing with the necessary paperwork. Brett and Off The Hook provided me with a hassle free experience and a great boat!
Rob F.
My wife and I worked with Mr. Brett Stancil in the purchase of our SeaRay 280 Sundeck, Brett was extremely helpful, quick, and nice to work with. Thank you Off The Hook!
John W. Hall
Had been looking for a Pursuit OS 345, wanted to trade my 30 ft Pursuit to avoid the hassle of selling, was my sixth boat purchase in 10 years. Worked with Phil Johnson, he followed through on all agreed actions/repairs, not normal in this business, I have since referred a couple people looking for new boats. OTH has a new office here in Fort Lauderdale, that made things easy to trade with the NC based office. Would have no problem referring others to OTH Yacht Sales.
Dave Pagani
It was a pleasure working with Tyler he was honest about every question I had . He had his act together he helped me any way he could. It was truely an easy painless transaction with I would recommend him to anyone looking to buy a boat he even bought me two extras hubs to make sure I made it home. Nice work Off the Hook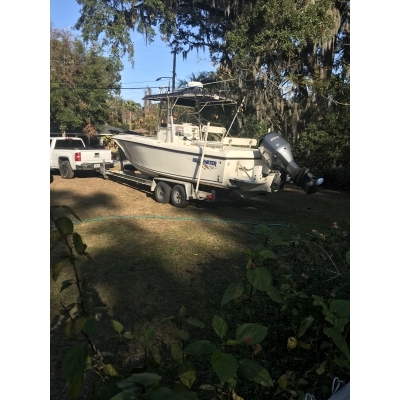 Zack
Purchasing a boat is an emotional and exciting endeavor. Kyle was spectacular in delivering the experience without a hitch! We walked the boat using FaceTime and he was very detailed in his review of the vessel. Once we agreed on the terms the entire process fell into place. Kyle made sure the boat met our expectations and made sure my wife and I were extremely satisfied with our decision to trade in our Edgewater 280CX for our new Edgewater 335EX. Off the Hook accompanied our needs and exceeded our expectations as did the boat
Roger
I've been dealing with Tyler Revis over the past several years in various capacities since moving to North Carolina from New Hampshire. I've found him to be one of the most professional boat brokers in my recent memory. Not only is he a knowledgable broker, but as a person, Tyler is truly all about showing a genuine interest in guiding you to finding the right boat, buy/sell process follow-thru and total after sale customer satisfaction. Based on his background, you'd be hard pressed find a person with more integrity, honesty and trustworthiness. Tyler is an important part of the Off The Hook Sales Team, which are all dedicated to making your buying or selling a great experience.
Thomas Mitchell
Owner - Pacific Eagle
Purchased a 2011 Sea Ray 280 Sundeck at Off The Hook. Phil Johnson was our sales person. Phil was very helpful and informative. We are from out of town and had to travel to check out our boat. We drove 10 hrs each way. When we arrived the boat was ready and hooked up to be test drove in the water. We were excited to purchase our beautiful boat. Phil made this transaction easy for us since we had to get back home. He guided us on the process. We had to have delivery on the boat. Phil arranged all of that and all went well. Delivery was great and driver kept us informed on his journey while delivering our boat. This was the first long distance purchase we have ever made. Thankful Phil made this an easy transaction!! We are enjoying our awesome boat. Price was right as well. Thanks Off The Hook🚤🚤🚤
Mark S
Off the Hook is a first class broker with some of the best deals on the web. My salesman, Brett Stancill did an awesome job in selling me a boat. He answered every email I had immediately and every phone call I made to him. He went above and beyond in setting up a transporter to bring the boat up from Fort Lauderdale to Jacksonville with only a days notice ahead of Hurricane Irma. If you are in the market for a boat you need to call Brett.
Mike Kistner
What a great experience buying a boat out of state! Phil Johnson and George in Service at Off The Hook made it so comfortable and easy for us from purchase to destination to the North Fork of LI,NY! We were nervous at first but Phil was a pro at showing, testing and making sure the transporting went as planned too! He was very detail oriented and his reassuring demeanor are hard to find in today's world!
George Seeger
It was a great pleasure purchasing our SeaRay from Brett Stancill. One of the nicest people I've ever dealt with! A Huge asset to your company. We look forward to dealing with him in the near future. Thanks Off The Hook for such a wonderful experience.😎
Greg Aiello
Paradise Beach Marine Corp.
Wow, what an unbelievable adventure this purchase has been! Tyler Revis is the best yacht broker i have ever worked with; and i was a yacht broker! Tyler helped me obtain a fantastic surveyor, Bert Lomax, and the best transporter in George Thompson, we all worked together, every problem had a solution. at this point, i can not recommend Off the Hook, or Tyler, Bert or George high enough. when in doubt, give them the benefit of the doubt! Tyler will not let you down. thank you!!!! ya'll come on down to Florida!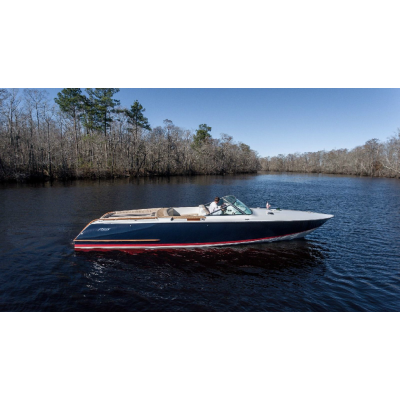 Jack Flemm
I recently purchase a 2008 305 Robalo from Off the Hook. The experience during this transaction was nothing but professional and friendly. Dealing with Brett and Kyle was a pleasure and I highly recommend using them for your boat purchasing needs.
Trip Mitchell, President - MNS, Inc.
I just wanted to say thank you to Kyle G and the entire OTHYS staff for making this a great buying experience. From the time I came up from Atlanta to Wilmington for the survey and the sea trail, Kyle has been a pleasure to work with. He kept me informed with frequent status updates and was available to answer the many questions I had. He made the whole buying process very simple. But most importantly, OTHYS stood by the product they were selling. We had an issue with one of the motors, but OTHYS worked diligently to resolve the issue to my satisfaction. The boat is running great and we are very excited about our purchase. We have had many compliments on what great shape she is in. I would recommend anyone looking for a top quality, pre-owned boat to first look at OTHYS.
2006 Sea Ray 320 Sundancer
To Jason, Brian, Allie, Andrew and the Off the Hook Crew, I wanted to thank you for making the purchase of my 21′ Steiger Craft a great and memorable experience. I was fortunate to be in the right place at the right time to find a boat I had been looking to get for three years, and you made a stressful process an easy one. From the time I came down from New England to see the boat and meet with Brian and Andrew, the entire process was really pleasant. Brian did exactly what he said he would do and he delivered on his word. I couldn't be happier with the way I was treated and the professionalism of your whole organization. If I ever have a need to look for a boat in the future, I would not hesitate to come back to you and to recommend you. Thank you for helping me get my family fishing boat!! Best wishes, Eddy Kooyomjian Jr. Worcester, MA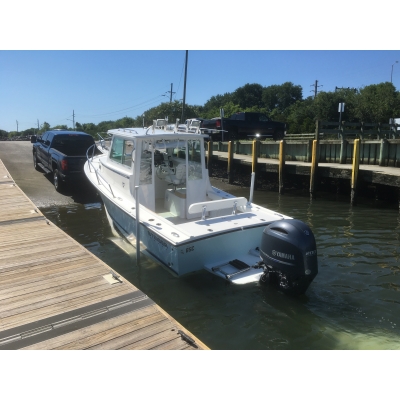 Eddy Kooyomjian Jr.
It has been a pleasure doing business with Jason Ruegg, and the OTHYS Team. Jason is very knowledgeable and assisted me in getting the price that I was seeking for my Grady White 2012 Gulfstream. He was very patient, and accessible. I would not hesitate to use his brokerage service to sell my next boat. What I most look forward to is the occasion when I am able to purchase the center console we have been discussing. His ability to locate well-cared for vessels that are reasonably priced, is second to none. A casual review of the OTHYS boat listings will provide testimony to the success of this business model. Most of the boats listed have been sold in the last 3 to 6 months, and the listings don't last long before they are sold. I have worked with, or been approached by many brokers in this business – Jason's honesty, integrity, and friendly demeanor stand out as an example of the direction all first class boat brokerages should emulate. Thank you for the extraordinary services you have provided.
Dr. Williams - 2011 Grady-White 232
My experience working with Off The Hook Yacht Sales was flawless. The team that I worked with led by Jason Ruegg set expectations, kept me up to speed on the progress of my purchase and made me feel like a priority. I was very nervous about having to go through such a large purchase, but Mr. Ruegg walked me through the entire process start to finish and answered all of my questions thoroughly until I was completely satisfied. During the actual day of purchase I felt no nerves at all because I had 100% confidence the team at Off The Hook and knew they had my best interests at heart. I was able to acquire my dream boat and I was more than pleased with the performance and value. I would strongly recommend to anyone seeking experts in the boating industry to consider Jason Ruegg and his team.
Bill Voss - 2012 Scout 350 Abaco | 2013 Boston Whaler 370
I came …. I saw …… I conquered…well actually we stopped in to look at a boat (a little 17 foot runabout), Had talked with Kyle G. earlier and he said the boat was in excellent shape (had heard that so many times before)
We met Kyle in the office and headed out to the yard, the boat was as he said it would be and more, showed us through the boat, started and ran it and gave us some time to talk it over, said we would buy it and expected to put money down and come back another time to pick it up. Kyle asked us to give him an hour to do paperwork and we would have us ready to go. Didn't even take an hour and we were hooked up and ready to go. What a great job. My compliments to Kyle and the staff at Off the Hook A GREAT JOB
When we're ready for a larger boat (you know it will happen) we will come back and see Kyle G.
Thanks again we sure appreciate it
Denise Comeaux
I want to highly recommend Brian Dressler to anyone thinking of selling their boat. He brings a uniqueness to the sale process that I think will set him out above others. Brian started the sale process by giving me actual sale prices for my type of boat that had been sold recently, Not the advertised price but the price the boat actually sold for. Once we agreed on the sale price he went to work getting my boat ready for sale. This is his genius, he water tested my boat, found the center motor was only running on 4 out of 6 cylinders. Had his mechanic fix all the problems at the lowest rate imaginable Then paid on his own to have the boat professionally detailed. Once he had the boat looking and running great, he took fantastic pictures , advertised the boat and within one and a half weeks on the market had the boat sold.
He handled every aspect of selling my boat, including making sure it was delivered to the new owner in perfect shape. His honesty, attention to detail and incredible skill level make him the one I recommend you contact, you will not be disappointed
I would not buy or sell a boat again without Brian Dressler being involved.
Henry Van Pala M.D. - 2005 Fountain 34
I wanted to take this opportunity to express my sincere gratitude and appreciation of your exceptional professionalism from our initial conversation to the final closing transaction of the Carver 33 Super Sport. Until working with Off the Hook Yacht Sales, it was a long and frustrating search in finding the right boat to replace the one lost in Hurricane Sandy and I had the opportunity to work with several brokers and private sellers along the way. It was your unparalleled customer focus that was key in making this sale a success. Given the unique situation and additional complexities of having the seller/broker, vessel, and buyer all located in different states, your guidance and support was invaluable in navigating the process.
Furthermore, your price was exceptionally competitive versus the same models being sold across the country and your representation of the vessel, and its' excellent condition, by far surpassed anyone's best expectations. I cannot thank you enough. If there is anyone that has questions or would like to know more about working with Off the Hook Yacht Sales, please let me know and I will be more than happy to share my experience. I look forward to keeping in touch and my next chance to use Off the Hook Yacht Sales.
Steve
Kyle Warren, I wanted to let you know the boat arrived safely. The kids spent the weekend 'cleaning' the boat several times. We are going to put it in the water next weekend. I also want to thank you for your exceptional service and assisting in all aspects in the purchase. Please thank Jamie and Allie as well for their assistance. I was amazed how well the deck looked after removing the cooler. I could not tell where they made the repairs – a top notch job! Despite purchasing from a distance, you made for a smooth transaction. I would highly recommend OTHYS!Thanks again and I'm sure we will meet up again.
Bob Hawkes
"Hello, My name is Eddie Merritt and I the proud owner of a Carver 506 Special Edition Motor Yacht purchased from Off the Hook Yacht Sales. Jason Ruegg was my broker and I can say he did everything right to put me in my dream boat. He has also become a friend and we talk frequently. I tell all my boating friends to call Jason before they buy. I know Jason works very hard to get the customer the best boat for the best price. Off the Hook Yacht Sales are the best In every way. Even after the sale Jason was there for me. Jason Ruegg is an honest and loyal boat broker period. . Jason does more than sell boats. He can arrange any service you need from financing to transport. If I ever decide to upgrade Jason is my guy."
Eddie Merrit - 2003 Carver 506
"Attentive and knowledgeable, these are important attributes I look for in someone I am considering doing business with. Jason and his team personify great customer service and they will sell your boat quickly with no hassle. I wholeheartedly recommend Off The Hook Yacht Sales to anyone I come across who is looking to buy or sell a boat because I know Jason will make me look good. Don't let his laid-back approach fool you, he's an animal and he will work his tail off to make it happen. Thank you again for a great experience Jason! Looking forward to seeing you soon when I get my next case of 'three-foot-itis'!"
Matt Meakin - Paramount 21
"Purchasing a boat is stressful enough. Purchasing a boat in another state, sight unseen, elevates the stress level even more. However, Kyle Ginthner was incredibly responsive, accurate, forthright and trustworthy. His professionalism made this purchase quick and easy, and we were able to close the deal within 2 days! Upon delivery, the Pursuit C250 was everything I expected, and I will gladly do business with Kyle G. and Off the Hook Yacht Sales again."
Andy Luckso - Pursuit C250
"They made the process easy. Simple as that. I was in the market for a Grady-White, but had my current boat standing in the way. Jason and his team put a fair price on my trade-in and found my new boat within one week! They arranged a survey, a shipper, and moved me through the closing process without a hitch. These guys are great at what they do and will have you in your next boat before you know it. I will be coming back to Off the Hook for my next boat down the road. Thanks guys!"
James Carter
"Wanted the say thanks to Kyle, Jason and Allie from Off The Hook Yacht Sales for finding me a boat. They were all extremely helpful, good to work with and made me feel like we'd been friends for years. Would recommend these guys (and girl) if looking to buy or sale a boat for sure. My kinda people. Thanks guys, I love my boat!"
Doug Watson
"My experience working with Off The Hook Yacht Sales was flawless. The team that I worked with led by Jason Ruegg set expectations, kept me up to speed on the progress of my purchase and made me feel like a priority. I was very nervous about having to go through such a large purchase, but Mr. Ruegg walked me through the entire process start to finish and answered all of my questions thoroughly until I was completely satisfied. During the actual day of purchase I felt no nerves at all because I had 100% confidence the team at Off The Hook and knew they had my best interests at heart. I was able to acquire my dream boat and I was more than pleased with the performance and value. I would strongly recommend to anyone seeking experts in the boating industry to consider Jason Ruegg and his team."
Bill Voss