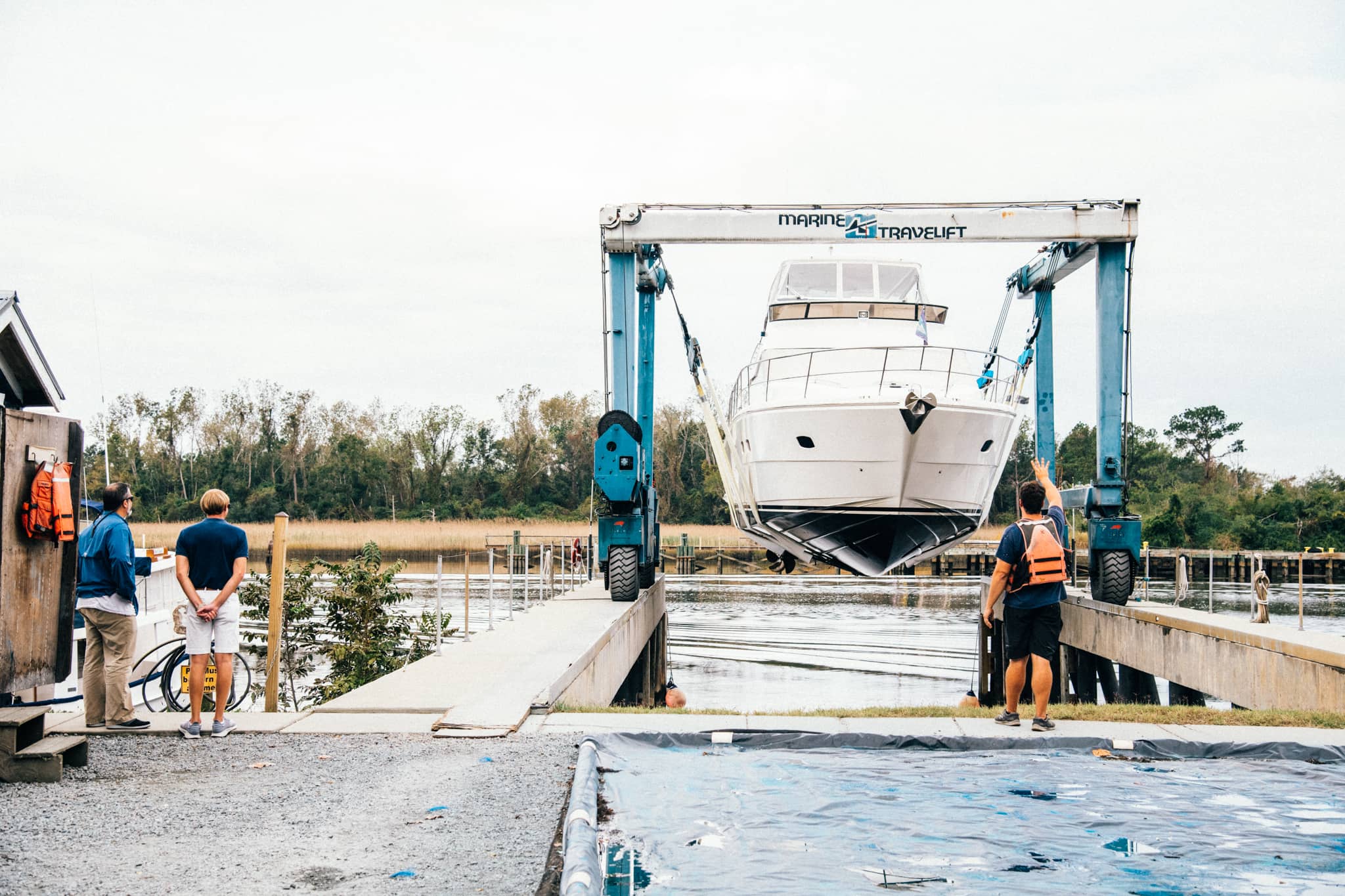 Emergency Yacht Haul Out
Accidents and unexpected incidents happen, and Off The Hook Yacht Services is here to help. If you are in need of an emergency haul-out outside of regular business hours, contact our Service Department at 910-772-9277 for more information and availability of an emergency haul-out. Emergency haulouts can be available 24/7 depending on the severity of the situation. Off The Hook Yachts Services may be able to secure your vessel dockside to schedule a haul-out at a later date.
Explore all that Off The Hook Yachts – Service has to offer in the haul out and mobile service including hauling, blocking & dry dock, short haul out, survey haul out, catamaran hauls out, emergency haul out, pressure washing, shipping preparation, commissioning, and yacht management. Full boatyard services including paint & fiberglass, engines & systems, electronics, and hardware & rigging are available at the Downtown Wilmington, North Carolina, Cape Fear riverfront location. Off The Hook Yachts – Service is a five-minute drive from Wilmington International Airport (ILM) and Private FBO; reaching your boat from across the world is steps away.
Back to MAIN