550/560 CC Sport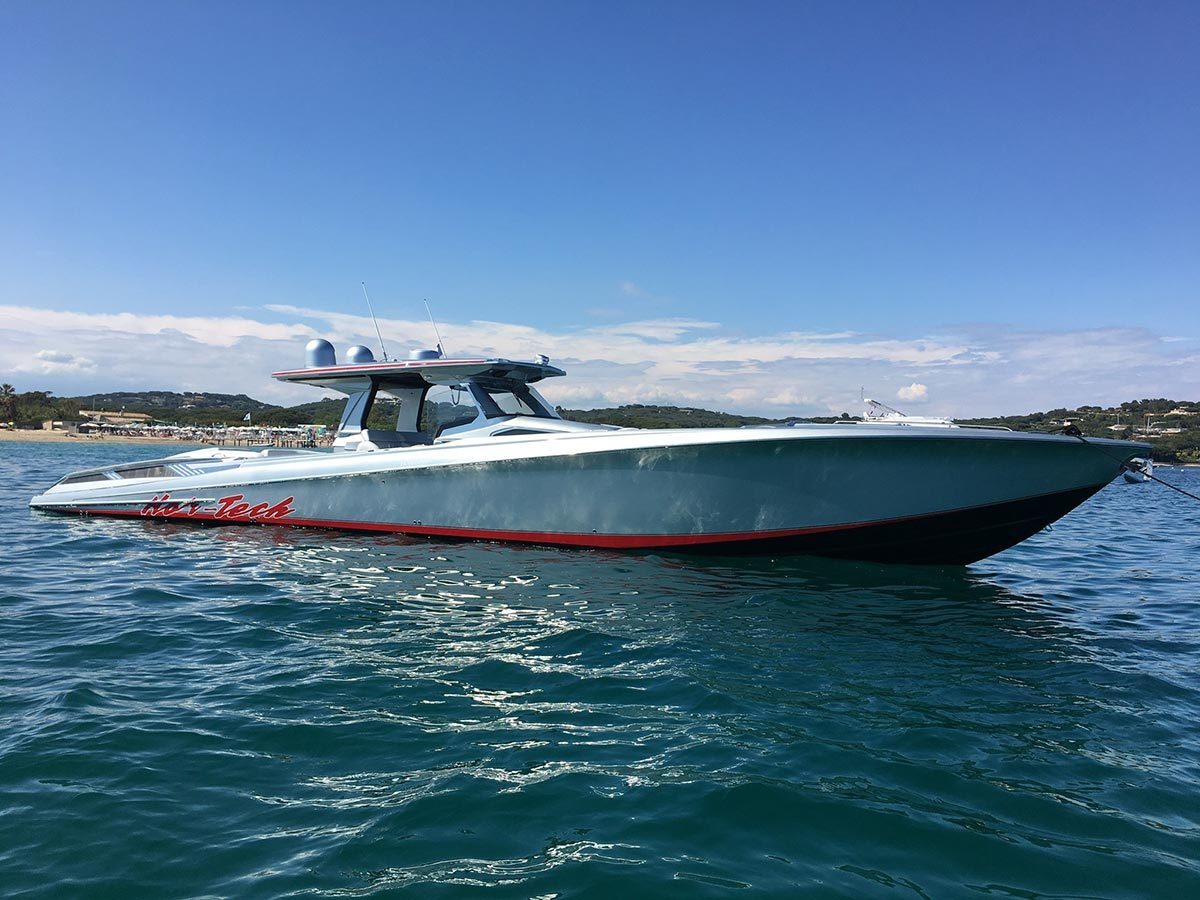 OVERVIEW
You have arrived at your first destination — before even pushing off the dock. With the Nor-Tech 550 or 560 CC Sport, you've reached the peak of luxury. Consider this your water limousine, fully stocked and customizable, perfect for long-range travels to your favorite islands and beyond. This is all about you, your wants, and your needs. Once you've been aboard the 550 or 560 CC Sport, you won't dream of boating any other way. Handcrafted recliners. Generous swim platform. Open or closed bow. High cruising speeds with low fuel consumption. Amenities to upgrade your already lavish lifestyle, and it's all trailerable. The 12-foot beam allows for trailer travel without the hassle of escort vehicles. Welcome to Cloud 9.
FEATURES
SOPHISTICATED POWER
Skyrocket through the water with speed propulsion provided by outboard or inboard motors of the owner's choice. Want range, great gas mileage, or torque? Maybe you need more speed, room, and versatility. The choice is yours. You and the 550/560 CC Sport deserve nothing but the best.
CUSTOMIZE YOUR RIDE
How big would you like your sunpad? Do you want there to be a sofa or maybe a second forward cabin? The Nor-Tech 560 Sport Center Console is fully customizable — everything from layout, bimini, and hardware to thread stitching and paint color— is carefully chosen by the new owner. All creature comforts are welcome aboard.
TURN HEADS
The sleek, long waterline of the Nor-Tech 560 Sport Center Console will get you hooked, and it will be the luxurious custom amenities, premium JL Audio systems, powerful motors, and all of the capabilities that will keep you coming back for more adventure.
Interested in building your own Nor-Tech 550/560 CC Sport? Fill out the form below and a Nor-Tech Specialist will contact you as soon as possible. Learn more about different kinds of Nor-Tech models here.