420 Monte Carlo Flyer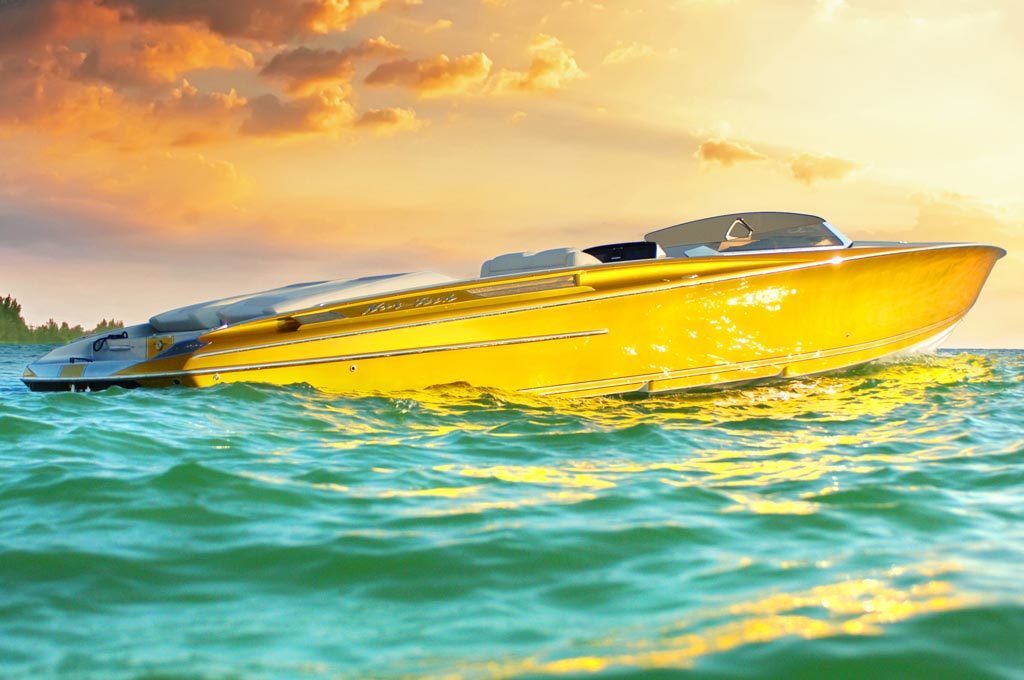 OVERVIEW
Be the only one at the dock with a gorgeous, handcrafted V-bottom day boat that can hit well into triple-digit speeds. The 420 Monte Carlo Flyer is definitely a charmer with its classic runabout style and large, luxurious cabin. The larger drives and props will have your day tripping offshore without a worry in the world.
FEATURES
SPEED TOWARD A GETAWAY
Twin Mercury inboard engines — with a max of 1,550 horsepower per side — will power your weekend getaway. Pack your luggage, grab your guests and head out to see the sunset at record speeds. You'll be stable and comfortable, with maybe some wind in your hair (but there's also full wind protection from the stunning wraparound windshield).
CREATURE COMFORTS
Welcome aboard the ultimate day boat. The 420 Monte Carlo Flyer is designed to bring you somewhere fast … to relax. Enjoy the versatility of a center console with the beauty of a day boat. Twin-padded sun lounges, a nearly king-sized berth, an L-shaped lounge, and a large integrated swim platform are calling you.
STAND OUT ON THE WATER
The 420 Monte Carlo has all of the looks of a European classic runabout, the craftsmanship of an elite custom boat builder in the USA, and the performance to rival no one. She will impress with her style and blow you away with her stable speed.
Interested in building your own Nor-Tech 420 Monte Carlo Flyer? Fill out the form below and a Nor-Tech Specialist will contact you as soon as possible. Learn more about different kinds of Nor-Tech models here.