360 Monte Carlo Flyer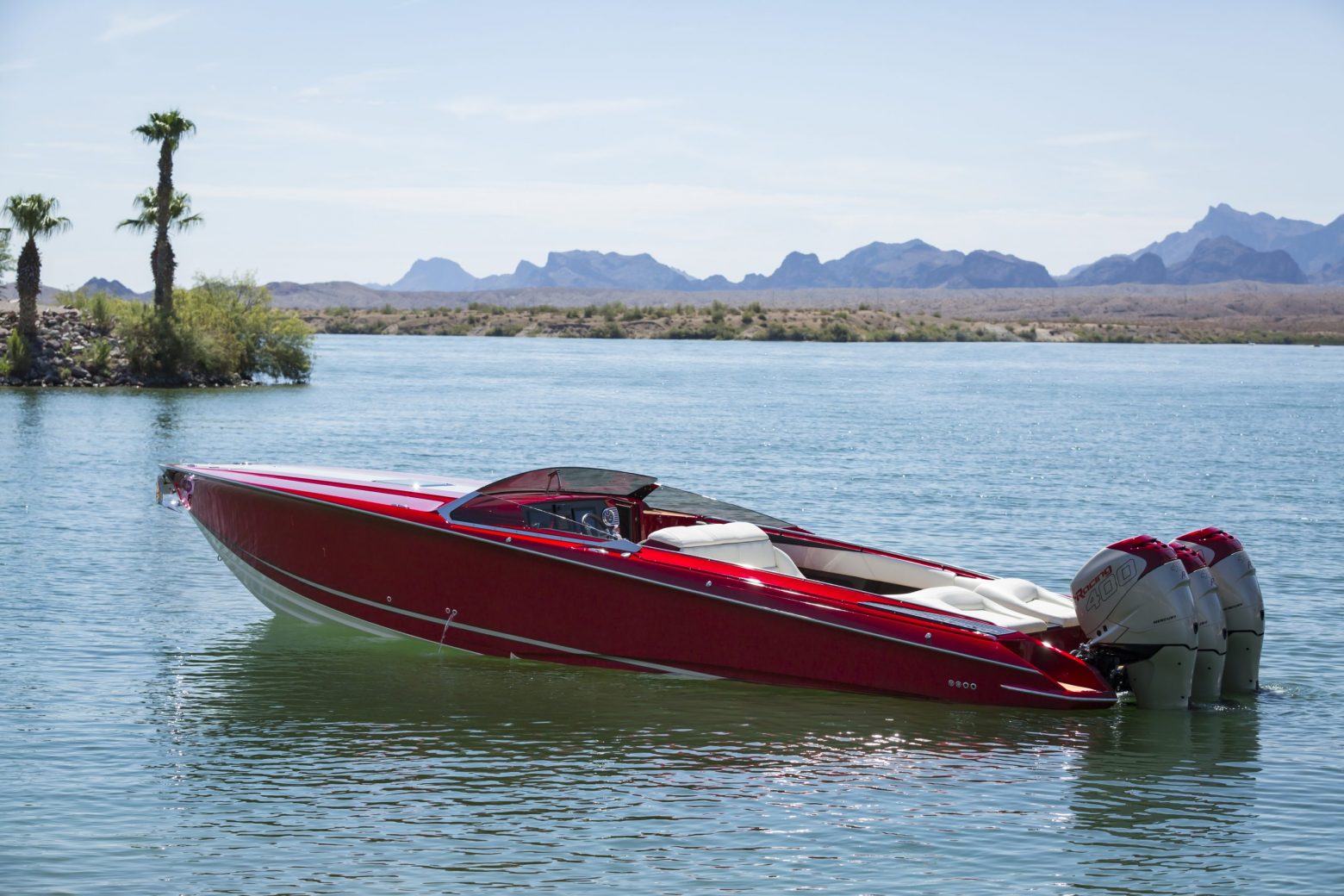 OVERVIEW
Style and grace can still be found on the water today. The Nor-Tech 360 Monte Carlo Flyer combines the elegant retro styling of classic runabouts with the cutting-edge technology of today. Experience exhilarating, effortless power that flies this powerboat to industry-leading speeds while also enjoying an expansive cockpit and the attention to detail for which Nor-Tech is known.
FEATURES
POWER IN STYLE
You'll be captivated as much by the iconic looks as well as by the performance of the Nor-Tech 360 Monte Carlo Flyer. Triple Mercury motors give you an elegant acceleration reaching the north of the 90s with easy maneuverability and smooth adventure. You'll arrive at your destination quickly and with sophistication.
PURE SOPHISTICATION
Style is at the heart of Nor-Tech, where the art of the boat is as important as the performance and amenities. The tinted wraparound windshield, covered foredeck, an open cockpit with an aft-facing helm seat, and sleek lines bring elegance back to boating. The style is timeless. The amenities are modern. The adventures are yours.
ALL THE ATTENTION
The attention starts with the experts at Nor-Tech, with hand-detailing and polished craftsmanship. But the attention never ends. Pulling up in the 360 MC Flyer will turn heads, rekindle memories, and spark joy.
Interested in building your own Nor-Tech 360 Monte Carlo Flyer? Off the Hook Yachts is your premier Nor-Tech Hi-Performance boat dealer servicing the Mid-Atlantic from South Carolina to New Jersey. Fill out the form below and a Nor-Tech Specialist will contact you as soon as possible. Learn more about different kinds of Nor-Tech models here.