May 11, 2020
Pros and Cons of Center Console Boats
It is no secret that Center Console Boats are gaining popularity among the boating industry. From a 20 foot, one engine skiff to a quad engine 56 footer, it is safe to say this type of boat is among the most on the water. We sat down with Phil Johnson, a broker with Off The Hook Yacht Sales to ask him his pros and cons of center console boats.
Advantages of Buying a Center Console Boat
Field of view at the Helm
A center console allows for 360 degree views at the helm. Other types of layouts create blind spots that can hinder that captain's ability to see what's going on around him when docking or fishing.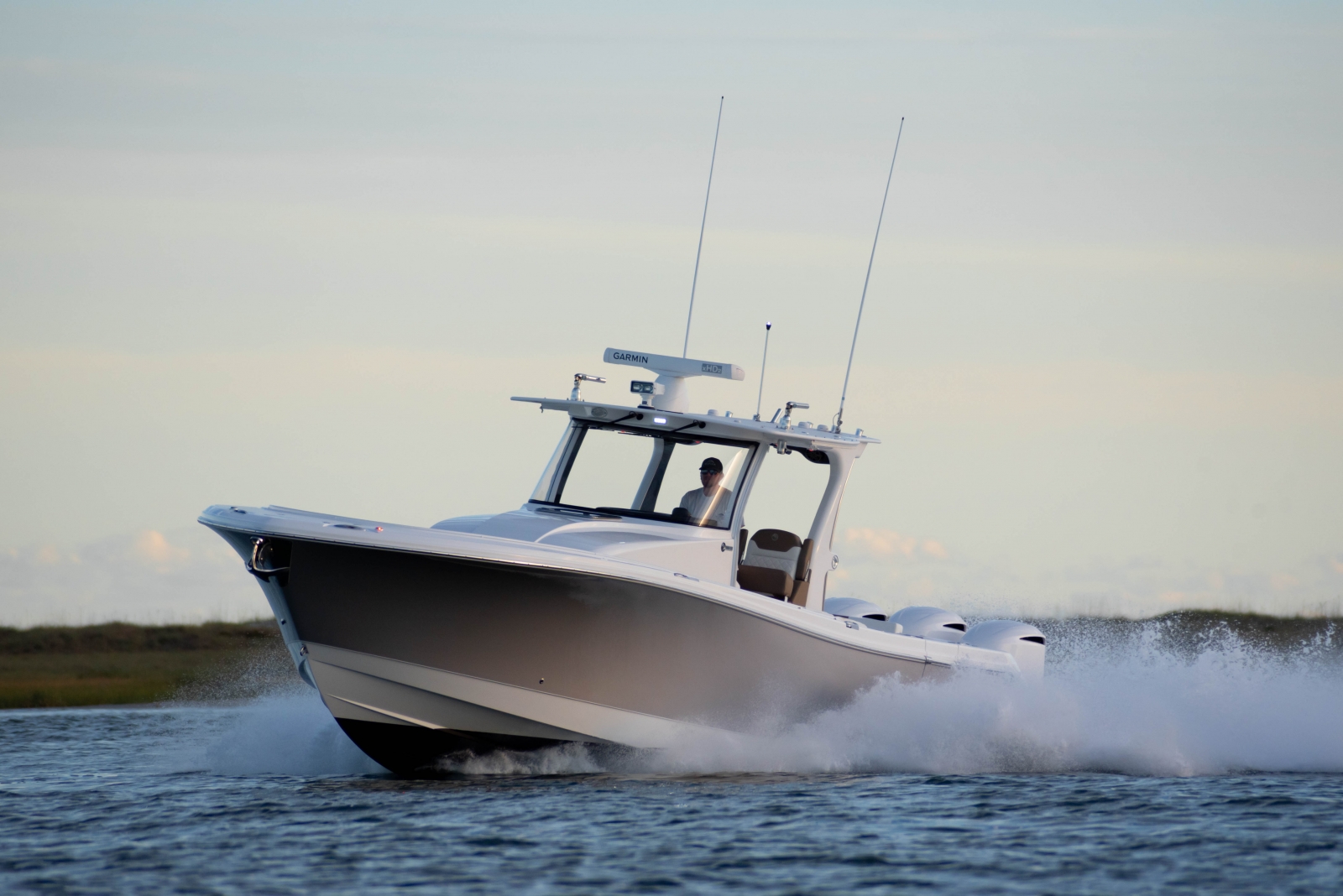 Fishability
Center consoles allow for the angler to effortlessly move from bow to stern while fighting a fish.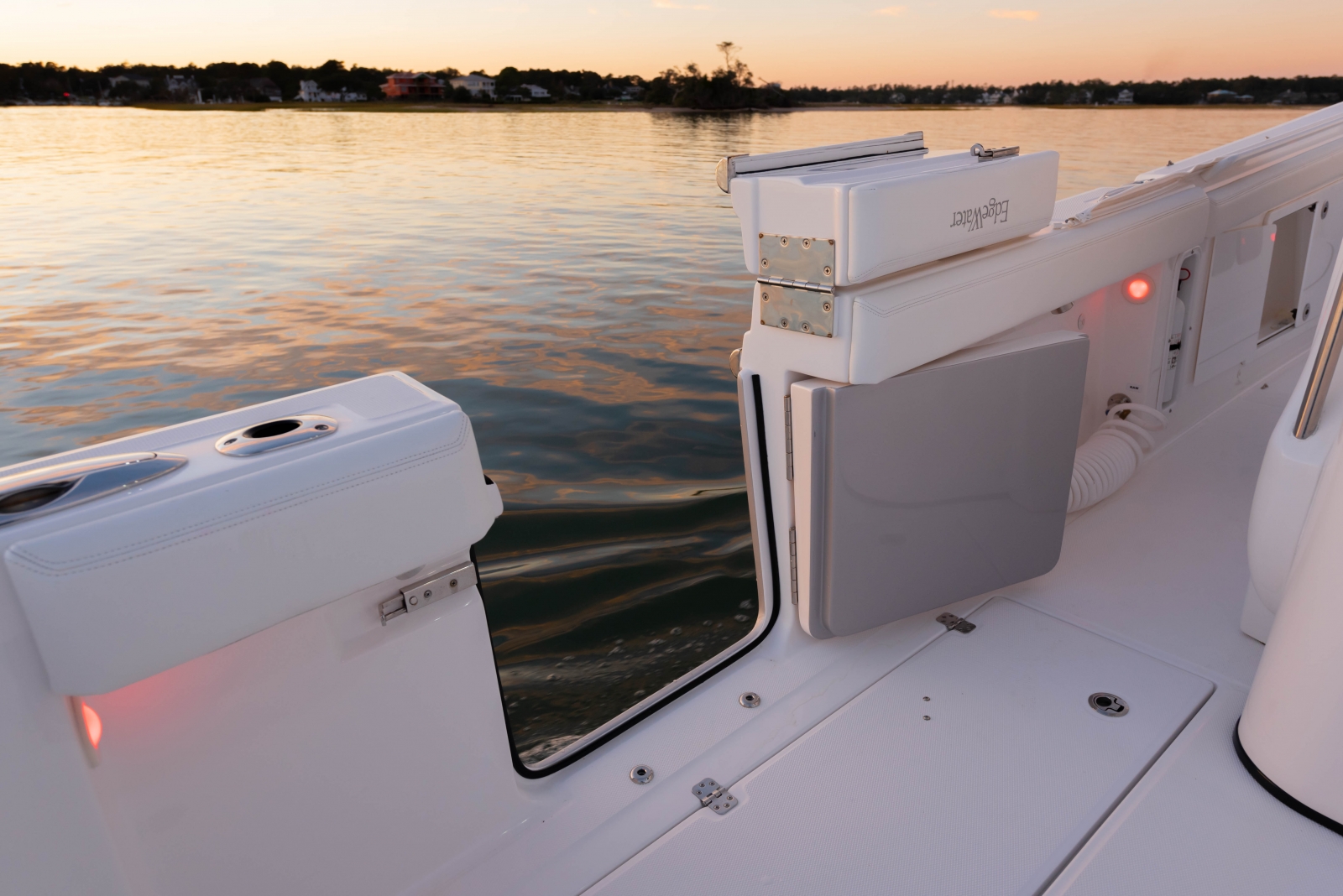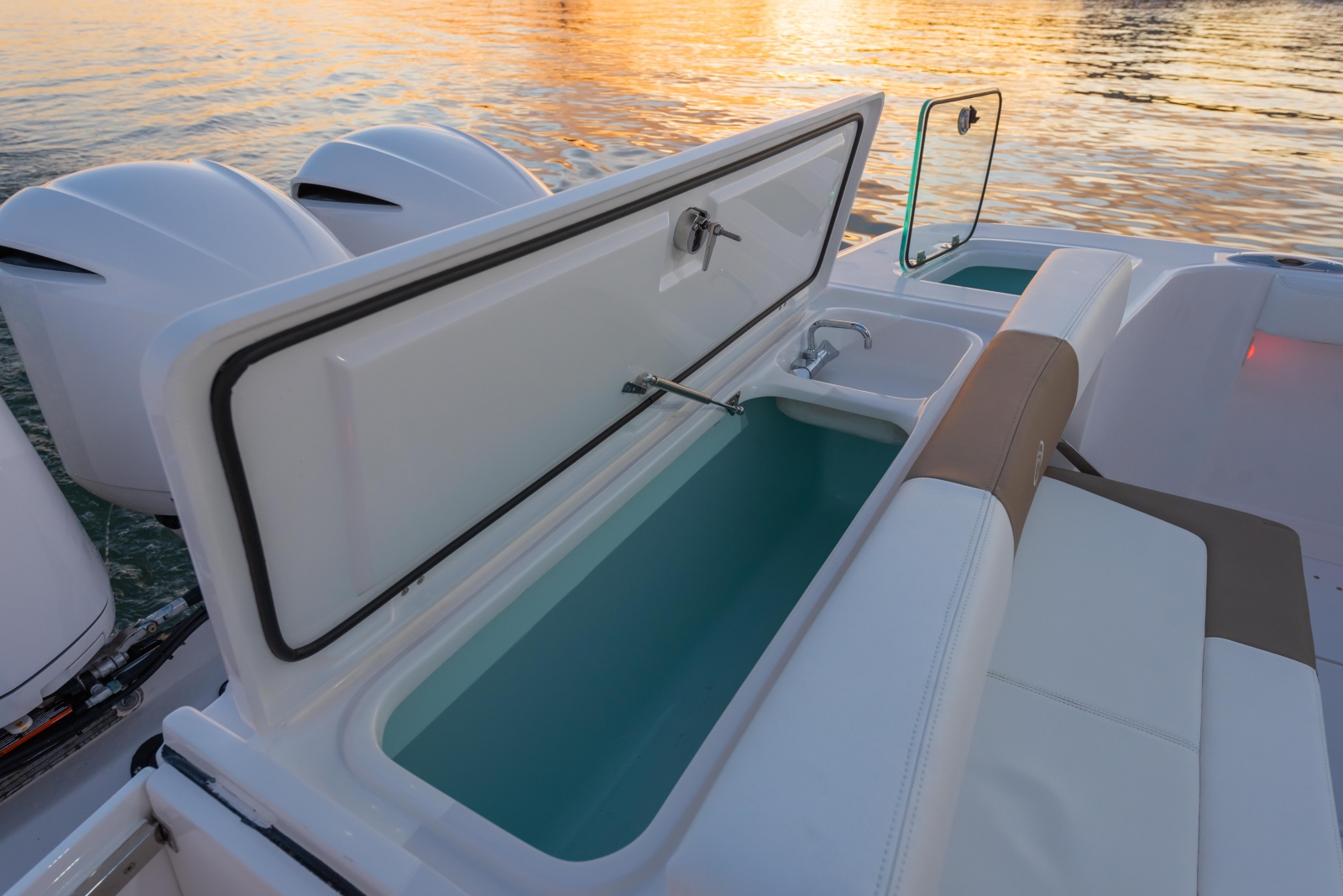 Easy to Maintain
Most center consoles can be trailered to a service center for routine maintenance. They can easily be lifted, placed on yard arms, and covered in a matter of an hour. As seen below at Coastal Marine Storage here in North Carolina.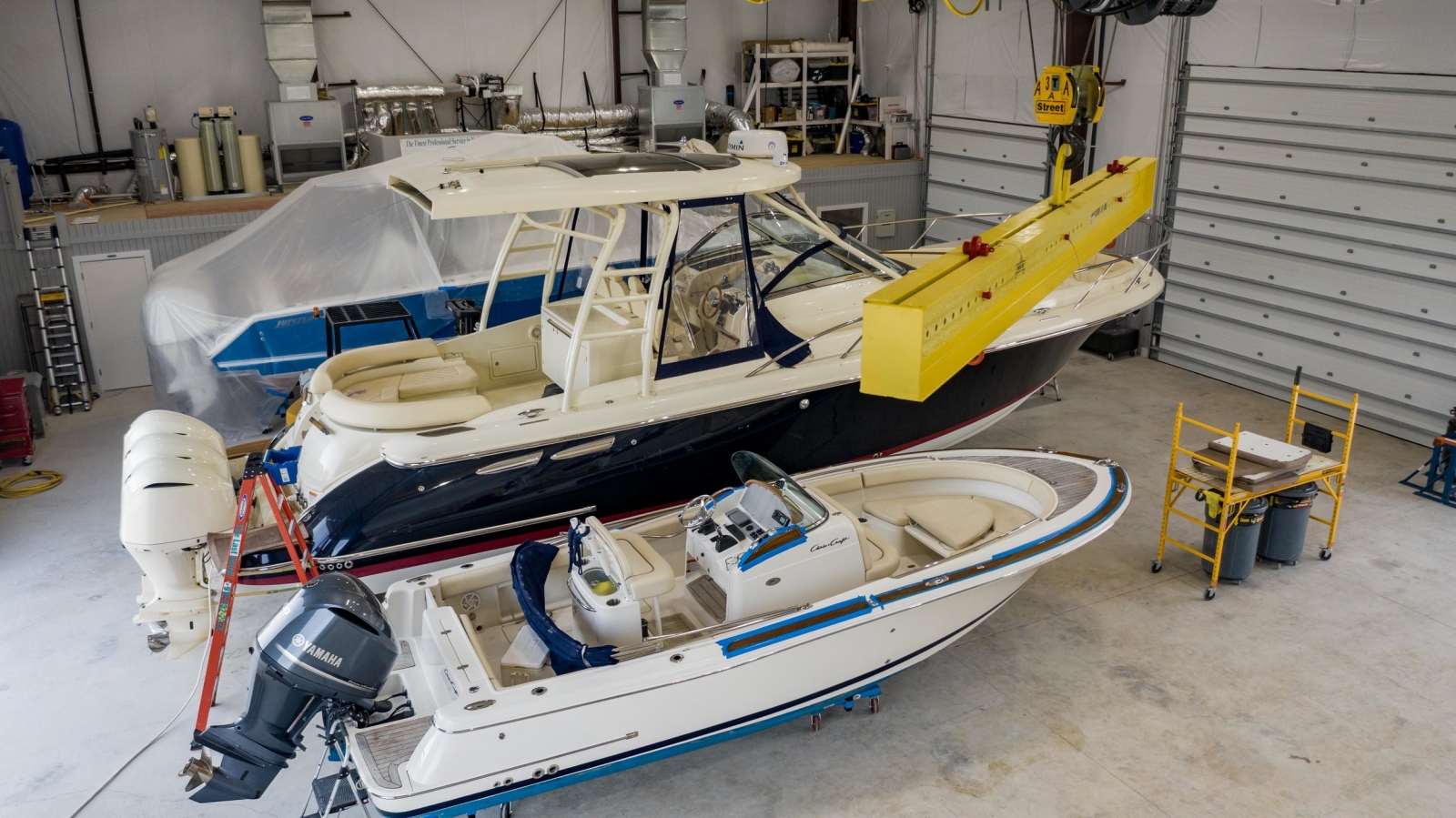 Entertaining
A center console with forward seating allows for different areas of the boat to be easily accessed and enjoyed by all. This also leaves room at the stern of the boat for an optional wet-bar setup.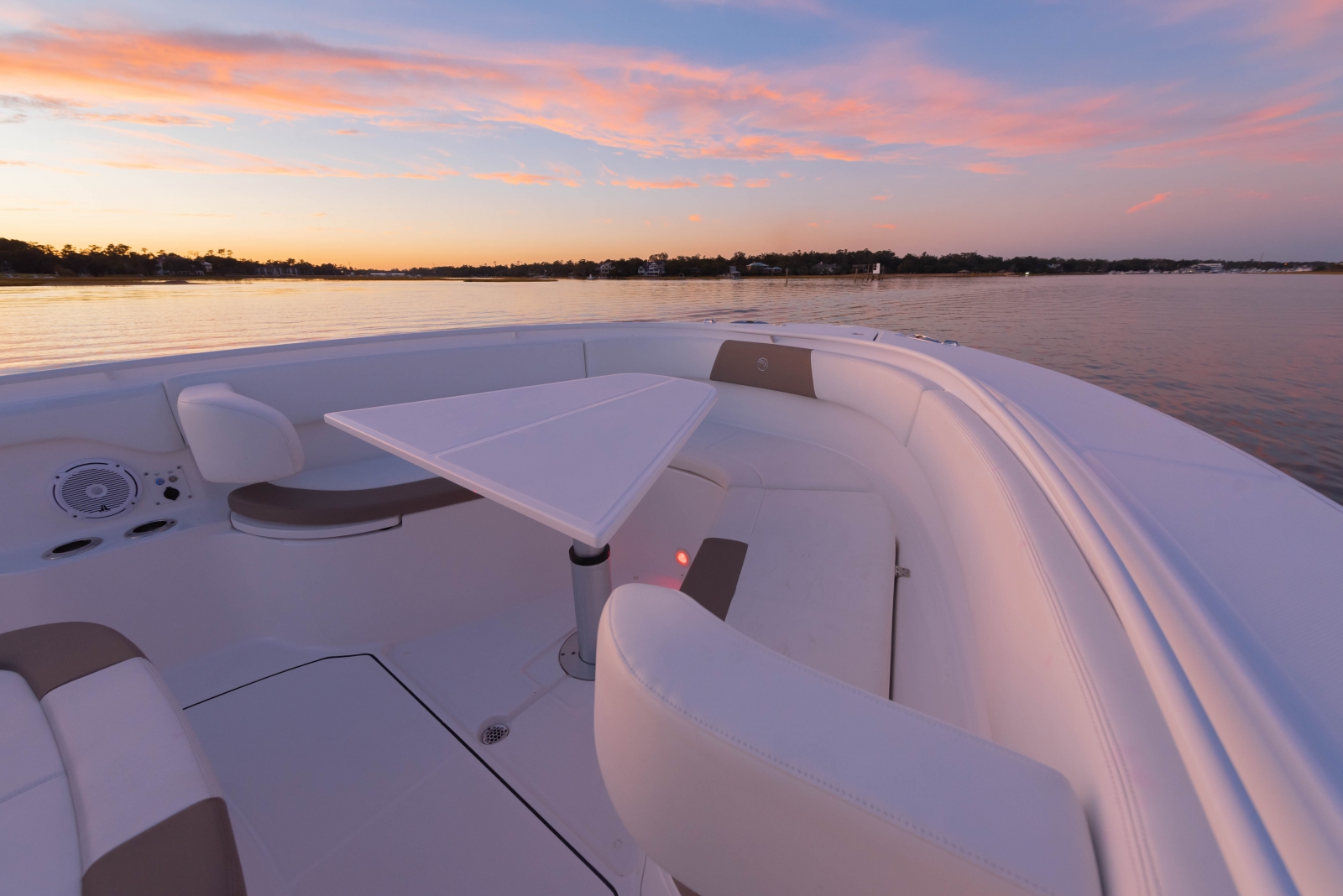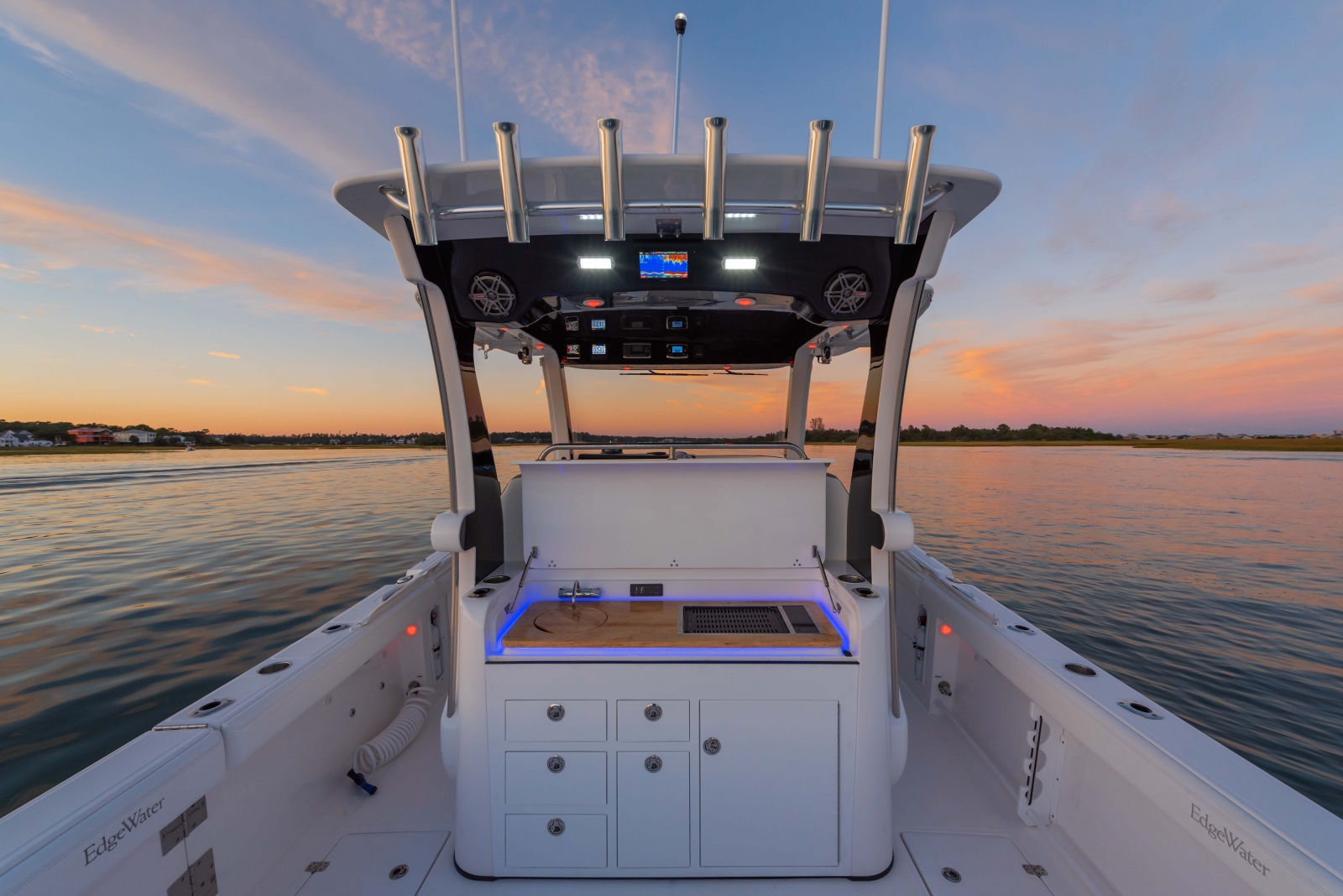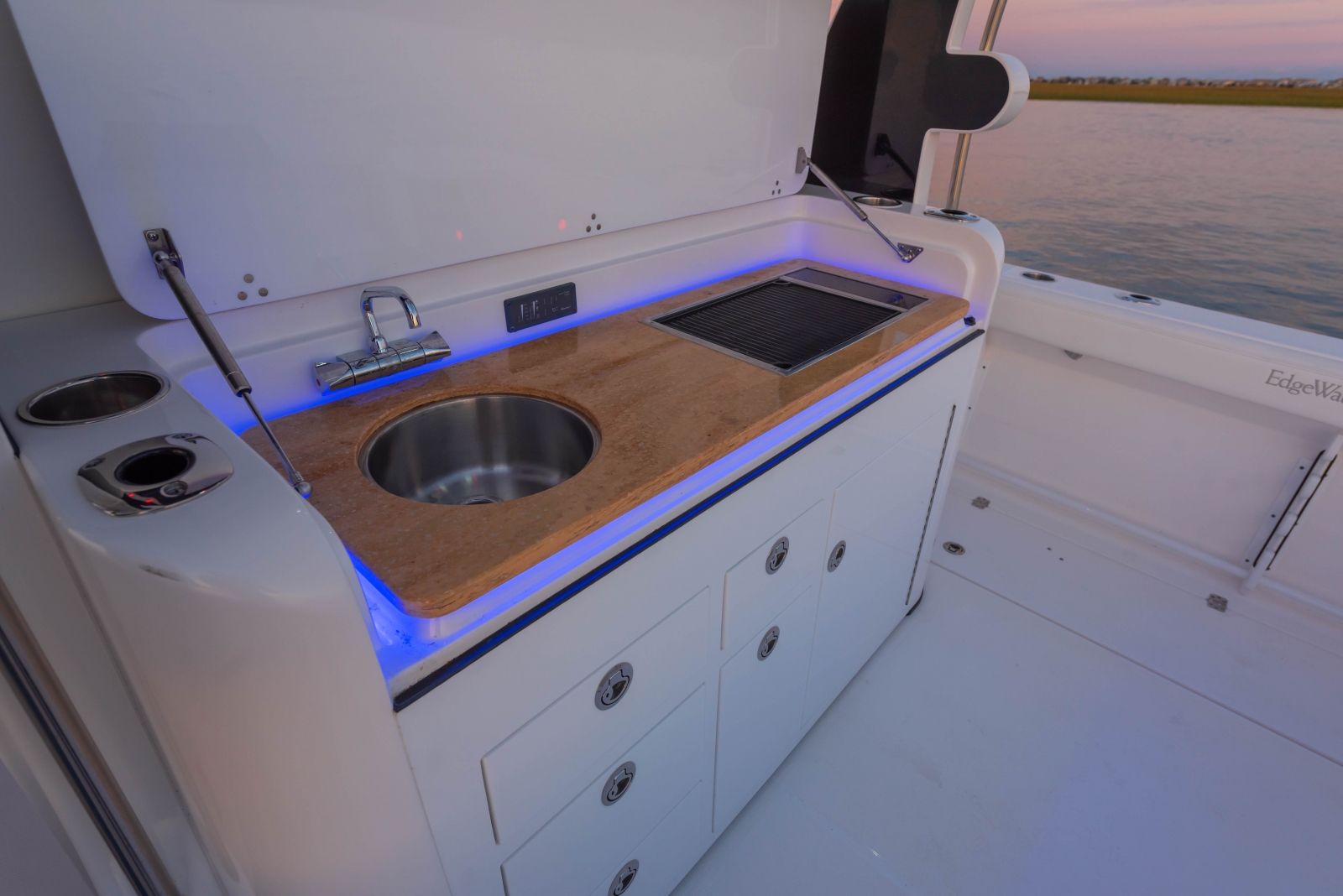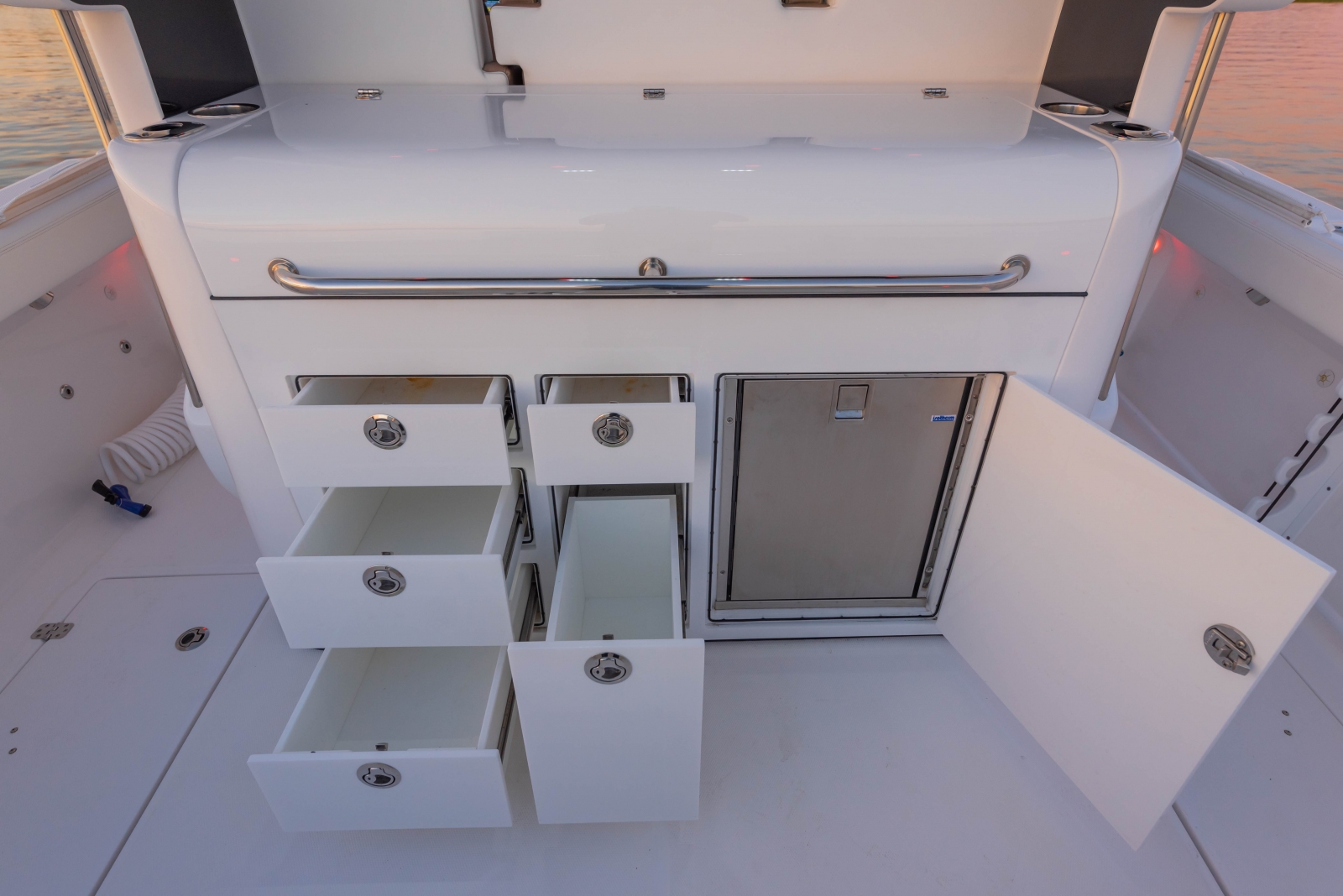 Safety
With a large field of view the captain is ensured that everyone on board is safe while underway or at a sandbar with friends and family. For more boat safety information, click here.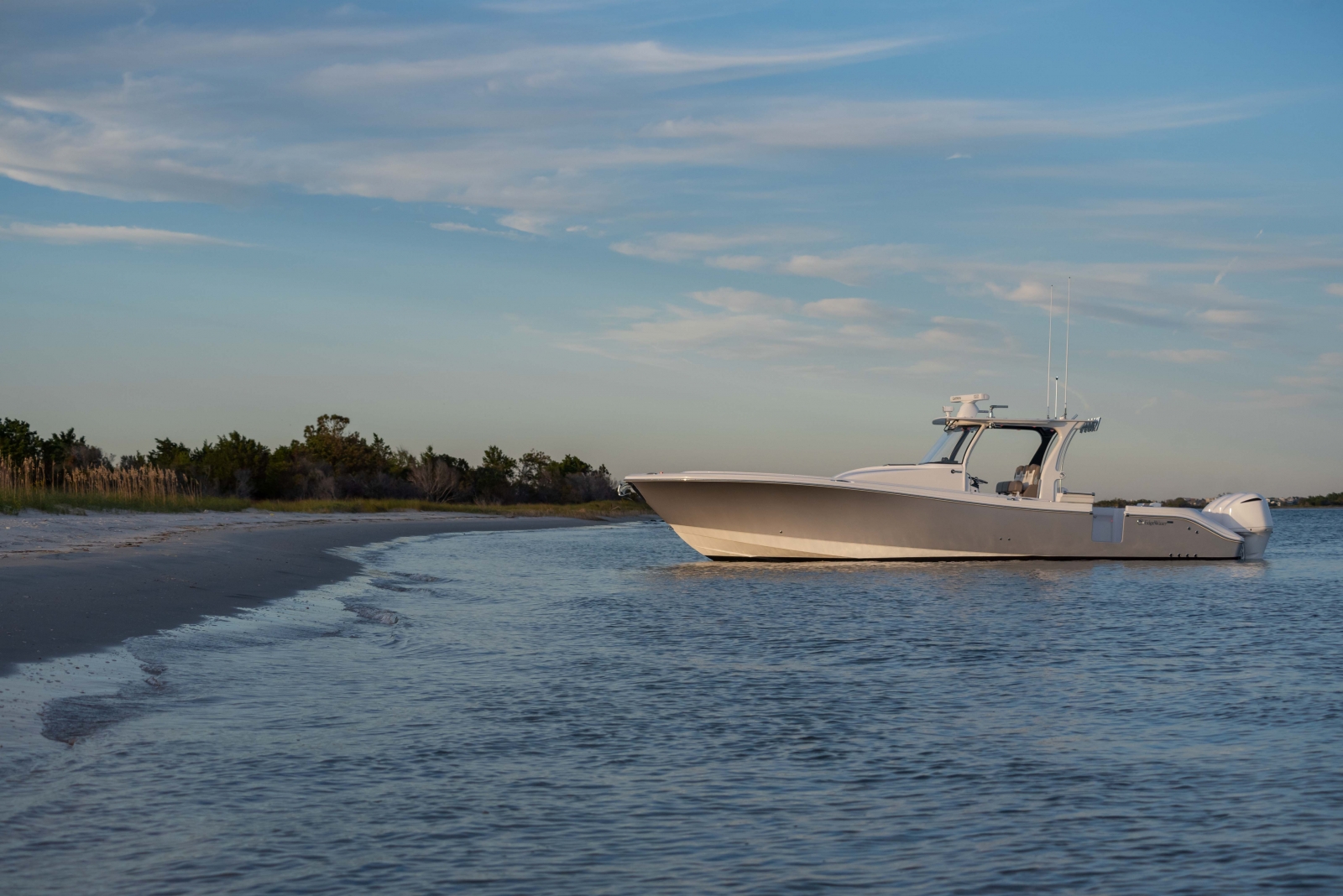 Speed
With the help of new outboard technology, center consoles can cruise at speeds in excess of 60mph. That makes a 70 mile trip to the Bahamas or your favorite fishing hole much more enjoyable! Enjoy one of these best boating destinations in the Bahamas.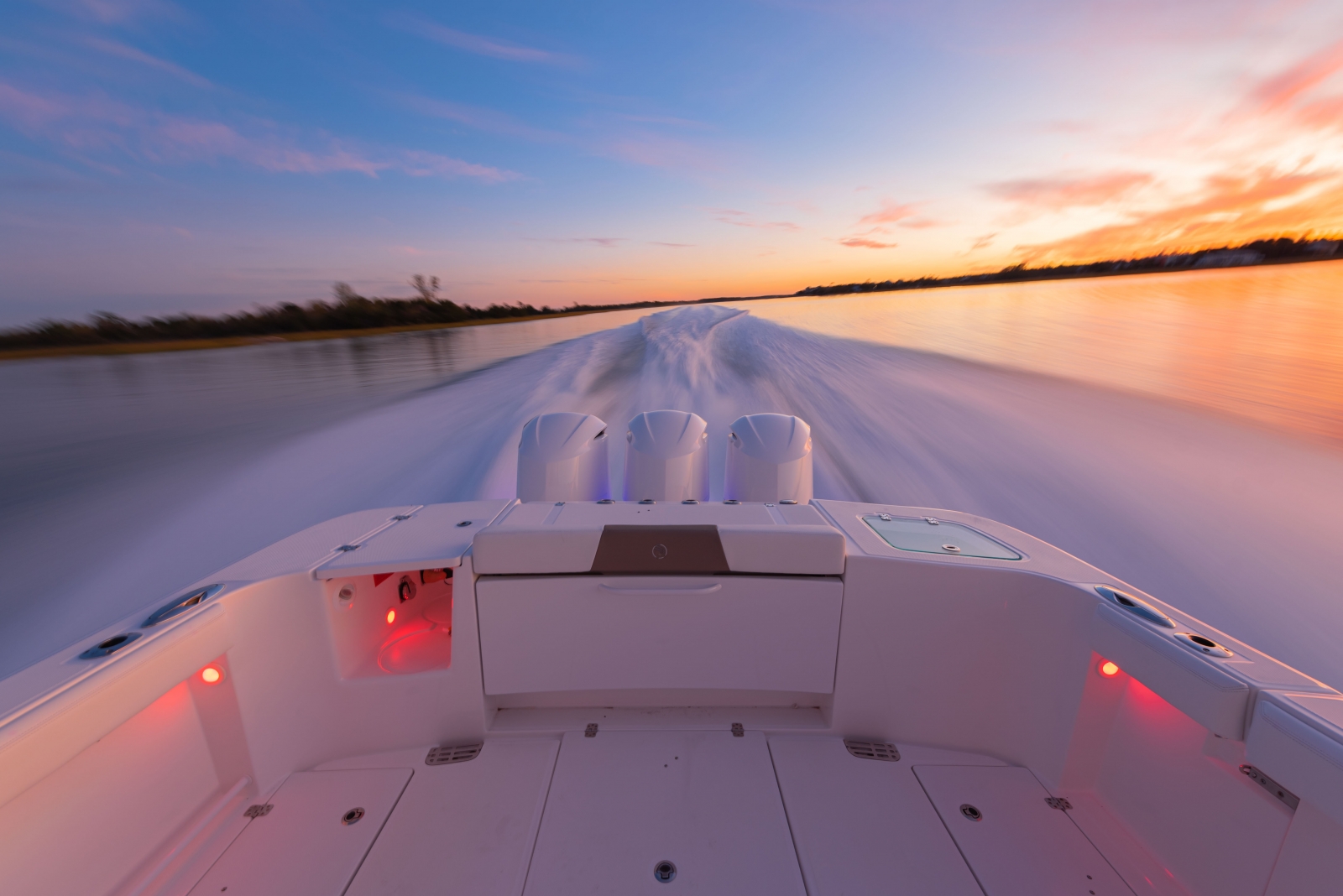 Disadvantages of Getting a Center Console Boat
Limited Cabin Space
Today's larger center consoles have changed the way we view center console head and cabin space but center consoles under 30′ still don't have much space to move around below deck.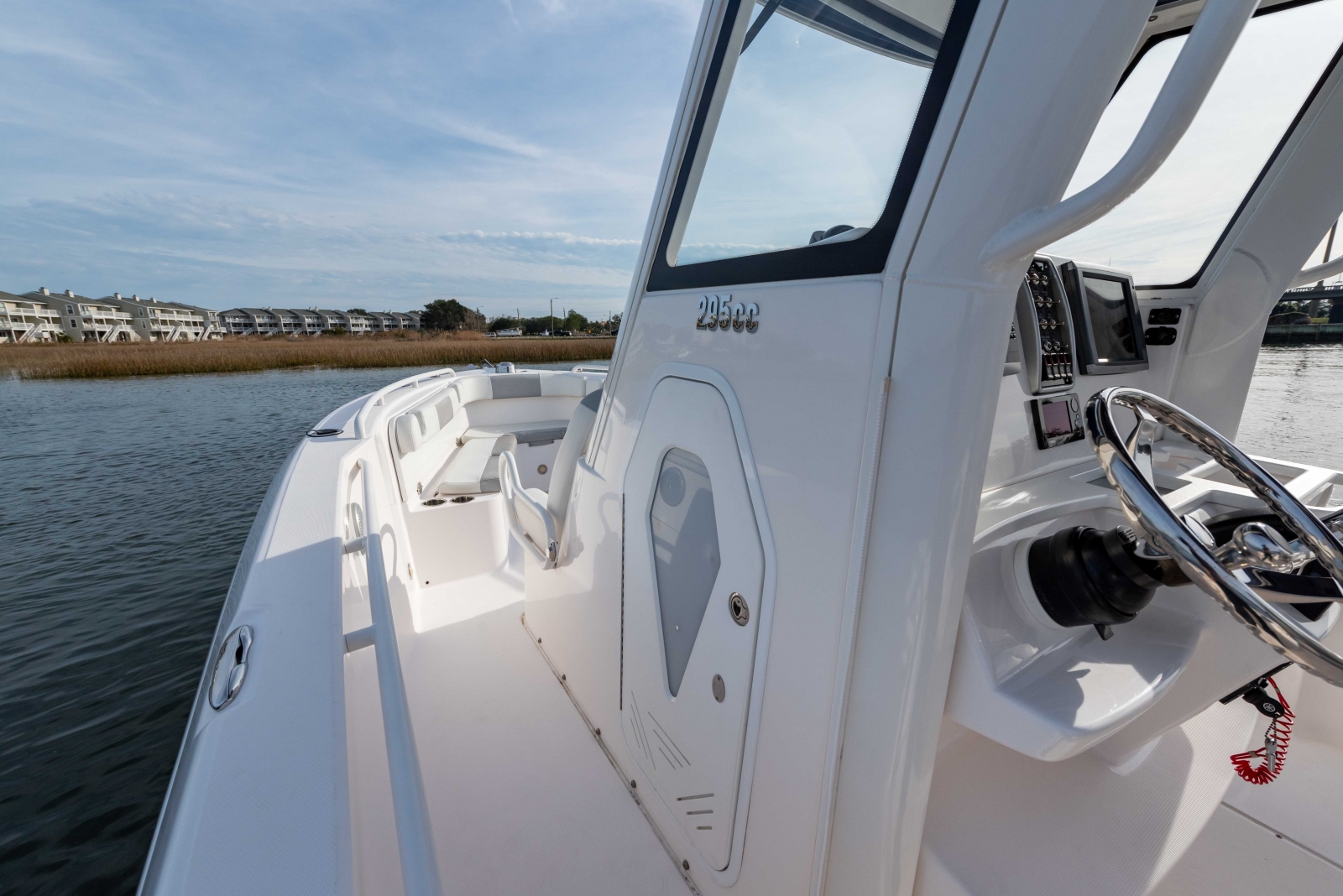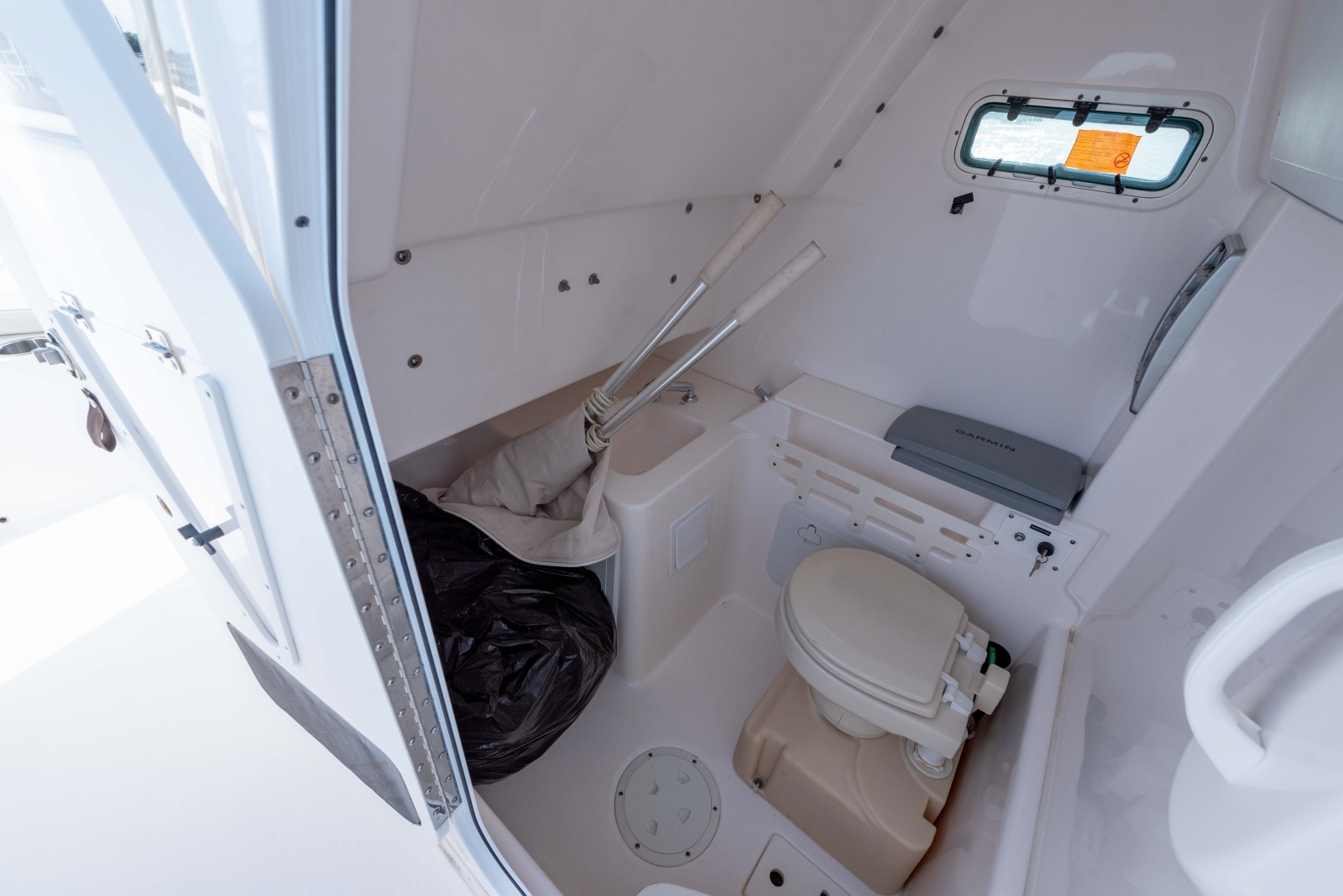 Comfort On Hot Days
Some are going to be motivated to seek the coverage of a large hardtop offered by the express model on hot summer days. Sunshades and forward bimini top set ups on center console boats have done well to offer a center console owner more shade on hot summer days.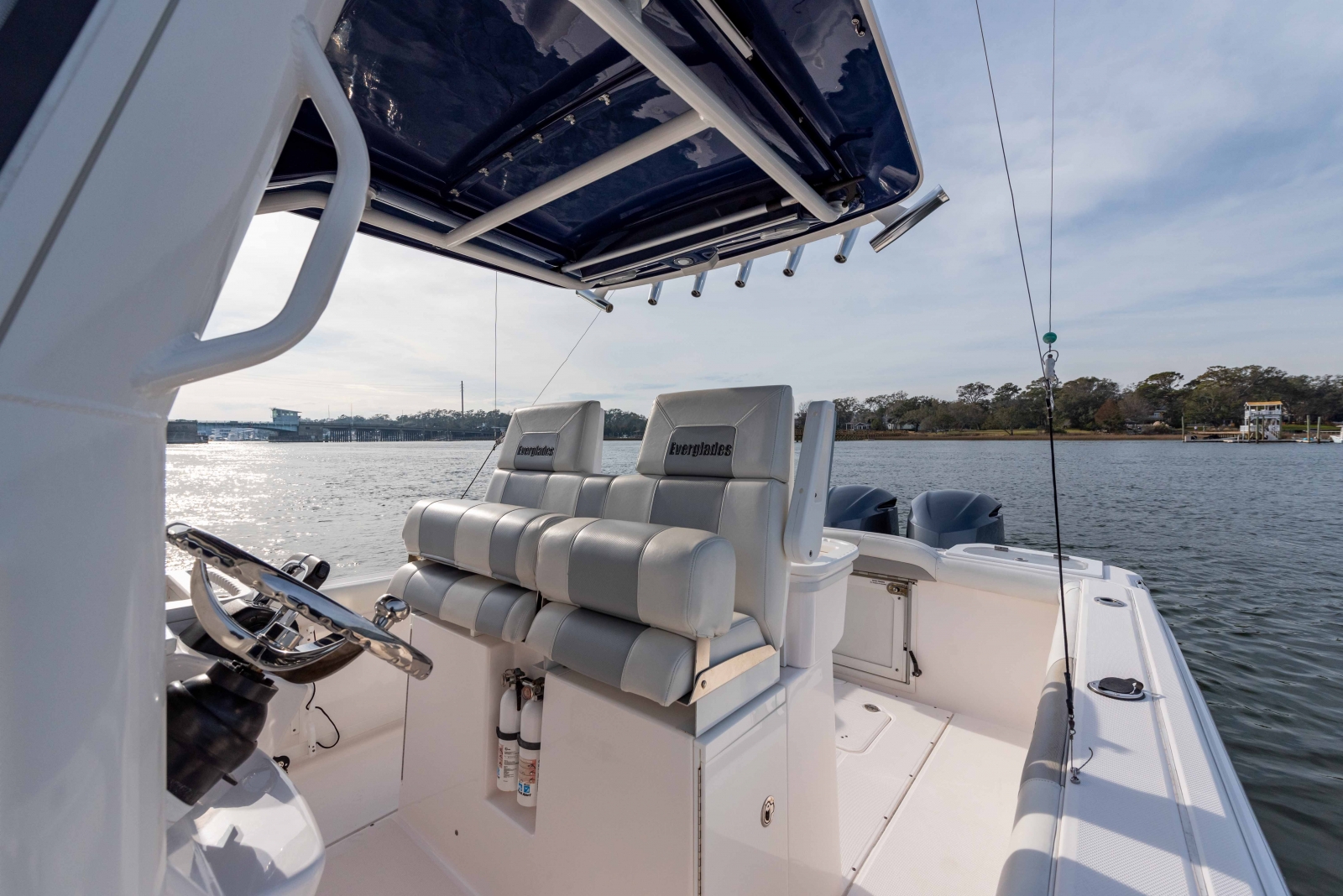 Wet Ride Home
A center console offers very little protection from the elements. An unexpected storm or swell can make for a long day on a center console.
Storage
While a center console offers an ample amount of deck storage for ice and fish it lacks in areas to store other larger items that you like to have with you while out on the water.
If you would like to check out Off The Hook Yacht Sales current center console inventory please click here. Off the Hook Yacht Sales has a proven process for both dealers and private sellers to liquidate their used boats and trades immediately! We have been the industry leader in marine wholesale since 2012. If you are looking for a fast, fair and competitive number on your boat please click here!