Apr 24, 2019
Nor-Tech's History
Nor-Tech's Beginning
Nor-Tech boats history all began in the 1970s when Trond Schou and Nils Johnsen were in Norway and had obsessions with nice sports cars and boats. In 1992, the two gentlemen moved the company to Fort Myers on the west coast of Florida where they created the first-ever Nor-Tech prototype. The vessel encompassed remarkable craftsmanship, speed, and elegance. Nor-tech produces yachts, catamarans, V-bottom, and center console boats. These entrepreneurs believe everyone should have the opportunity to build the boat of their dreams.
"Everything is custom-tailored to the owners' lifestyle — we're very proud to be able to design and create something unique to them. We take great care in our boat-building process to handcraft exceptional boats that take your breath away and that you can't get anywhere else in the world." – Trond Schou
Nor-Tech Models
340 Sport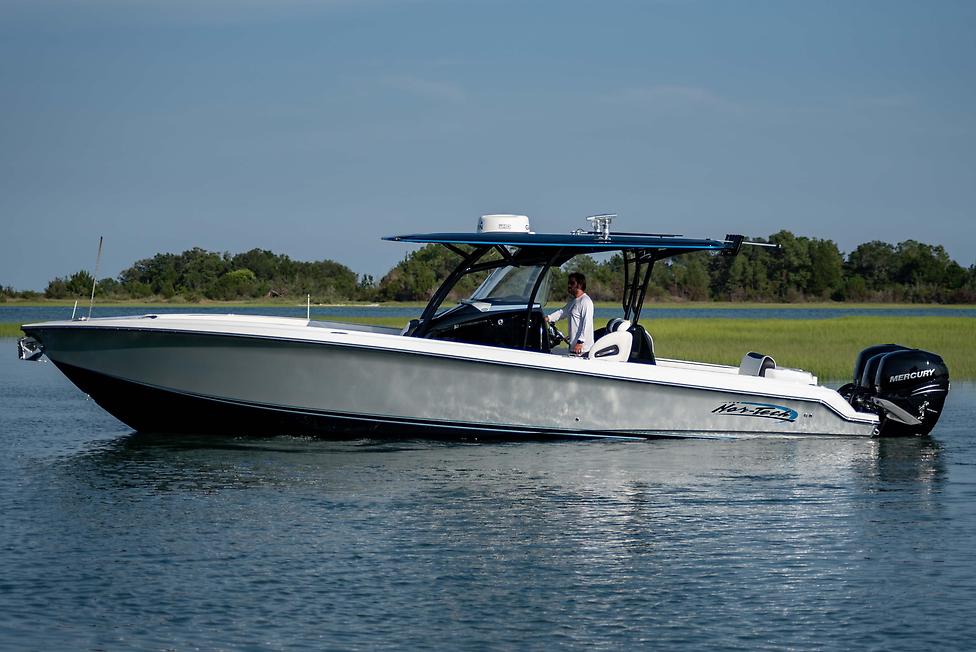 Rough seas have nothing on the Nor-Tech 340 Sport. The 340 Nor-Tech is ready to up your game on the water. Forward and aft seating is ideal for family outings or socializing. Everyone stays dry regardless of your motor power. Maintain a smooth plane at low speeds and feel like a pro as you entrancingly carve through the water.
Check out our Walk thorough Video of our 2019 Nor-Tech 340 Sport.
390 SPORT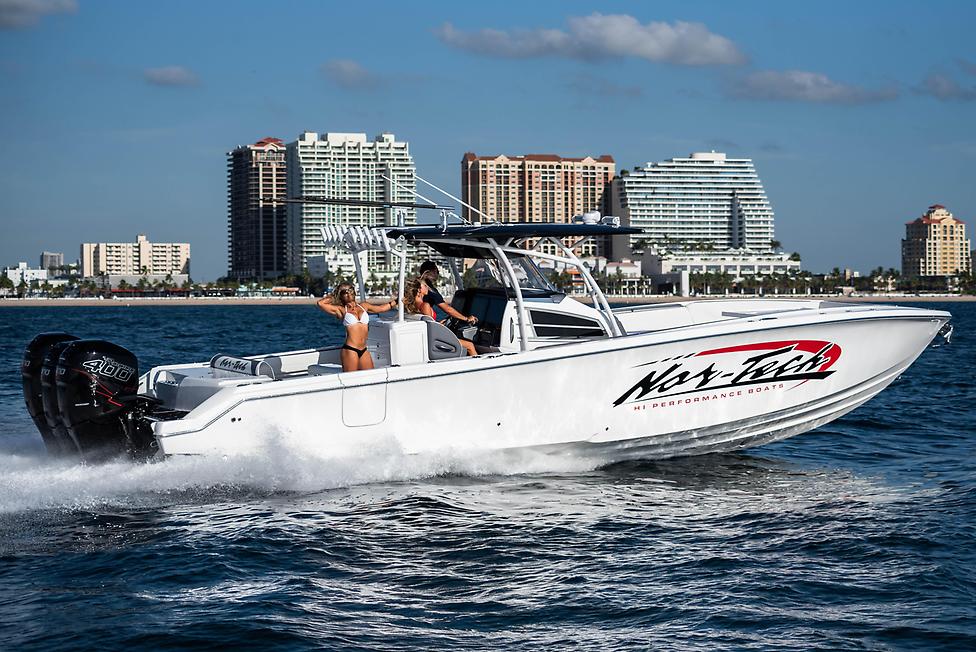 Double down in your poker runs. The Nor-Tech 390 Sport is all about speed, without leaving style, fish- and dive-ability, and luxury in the dust. The 390 delivers incredible power while still planning near single-digit speeds. Nail the throttles and hit top speed in seconds. Don't be fooled by this gorgeous, center console boat — you'll be stable and dry, even in the roughest of seas.
450 SPORT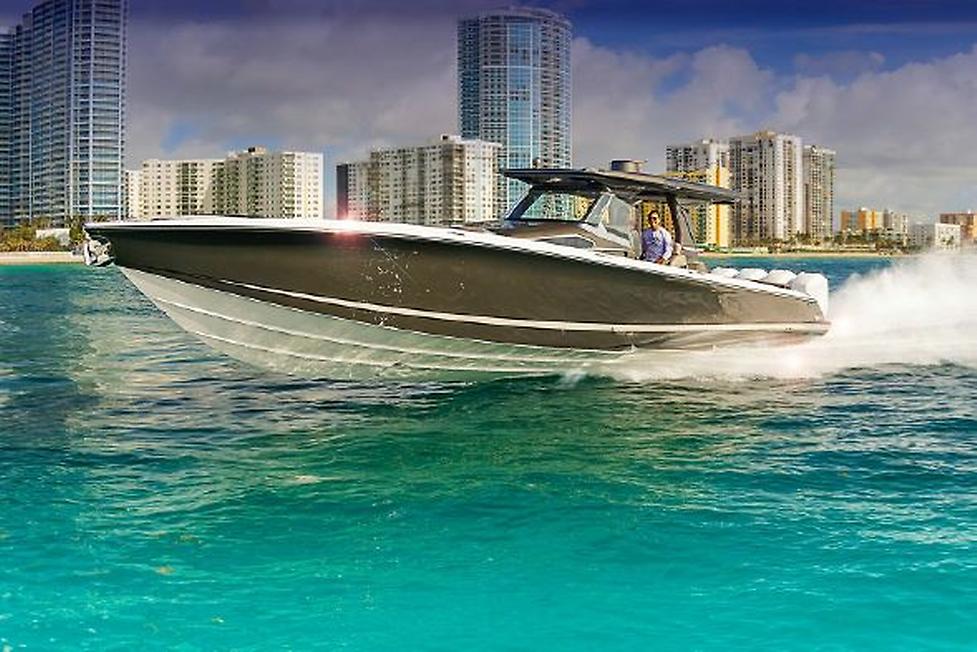 Boating meets sport meets art with the Nor-Tech 450 Sport. The sleek, sweeping lines of this machine are just the start of watching heads turn. The clean, streamlined construction makes this 45-foot boat look even bigger. Add quad or quint Mercury motors, and the power will magnetize you to hop on board. In fact, everyone will want to be aboard the 450 Sport, and there's plenty of room and luxurious creature comforts — including a wraparound sofa and wet bar. As with every Nor-Tech, the 450 Sport is put through a rigorous sea trial to ensure quality control.
OFF THE HOOK YACHT SALES IS YOUR MID-ATLANTIC NOR-TECH DEALER
Build slots are VERY limited, order a NEW 2020 Nor-Tech today! Custom created just for YOU! We are your Mid-Atlantic Dealer. Call today for special pricing and to customize the boat of your dreams!
910-239-9344 | info@offthehookys.com
View all Nor-Tech inventory here!
Off the Hook Yacht Sales has a proven process for both dealers and private sellers to liquidate their used boats and trades immediately! We have been the industry leader in marine wholesale since 2012. If you are looking for a fast, fair, and competitive number on your boat please click here!