Jun 29, 2022
Celebrate the Fourth of July on the Water!

If you thought the crowds on the water on Memorial Day were crazy, wait until you see what happens on the Fourth of July. It's easily one of the busiest boating weekends of the year. Here are some boating activities that don't involve cruising among the crowds all day.
Because the waterways become extremely crowded during the big boating holidays, safety is a major concern. All of our boating safety tips for holiday weekends can be found here. A safe holiday is a wonderful holiday that allows for even more memories.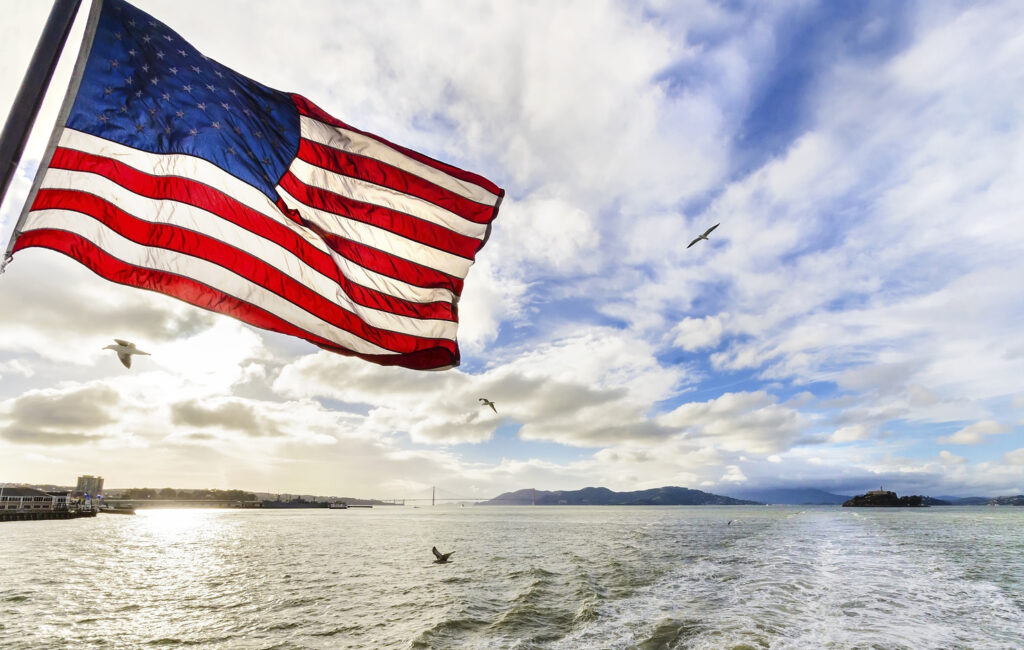 (Source: Bob and Shelly Kummer)

Dress for the Occasion
This holiday occurs only once a year, and who doesn't enjoy dressing up in patriotic attire for fun? Wear your best American-themed clothing or red, white, and blue-dyed items to celebrate the holiday weekend. Imagine all the fun pictures you'll get of everyone! Take it a step further by decking out the boat in USA-themed decor to stand out on the water. If you're low on gear, stock up here with this link!
Create A Playlist
After you've dressed the theme, you can take it a step further by creating a holiday-themed playlist. Gather all of your favorite patriotic songs and play them loudly while cruising on the water. If you don't know many patriotic songs, make a fun boat day playlist that will keep your spirits high all day.
If you don't have time to create your own playlist, we found some for you.
Spotify: 4th of July Party
Apple Music: Fourth of July
BBQ Onboard
We've all been to or hosted a barbeque on land, but have you ever done it on a boat? Fire up the portable grill and gather all of the necessary ingredients to feed your crew. Grilling on the boat is a great way to satisfy mid-day hunger and enjoy a meal on the water. Great memories are made with good music, good food, and good company. If you want to host a smaller-scale barbecue, bring a hearty lunch for you and the crew. As you all enjoy your meal, make sure to anchor or dock the boat with a view.
(Source: Southern Boating)
Finding Fun Cruising Spots
There are boating spots where people go to socialize with others, no matter where you choose to spend this holiday weekend. These are excellent locations for anchoring the boat and meeting new people who are also celebrating the holiday. Find out where the local hangouts are and plan to visit them throughout the cruise. The holidays are always more enjoyable when shared with others! Anchoring in an area with a lot of boats is ideal for socializing and getting into the holiday spirit.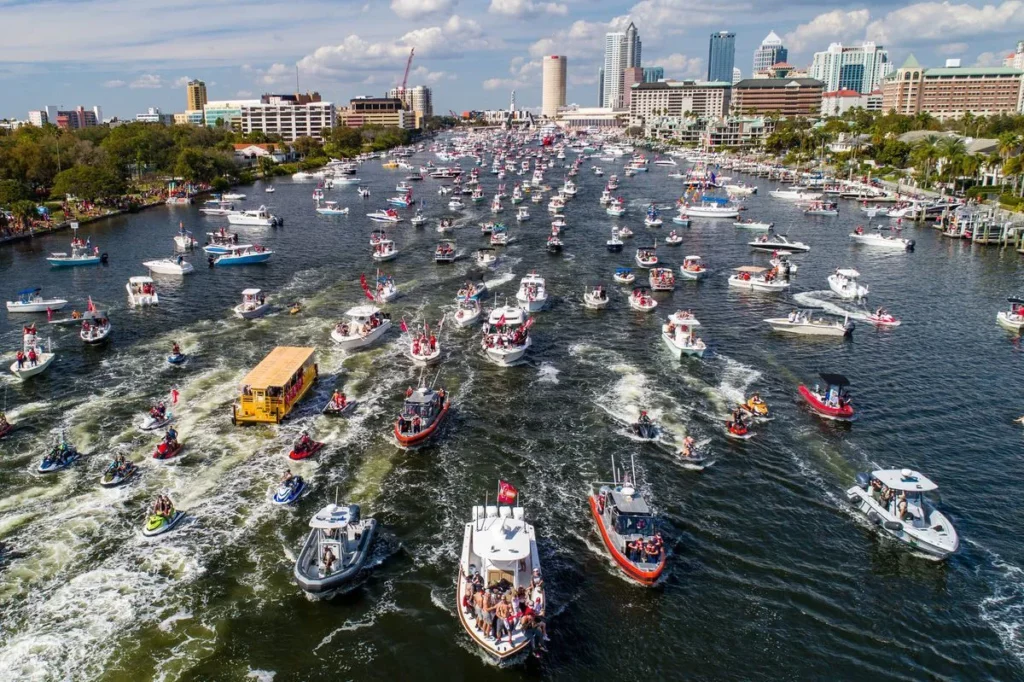 (Source: Tampa Riverwalk)
Watch Fireworks
Plan to see a fireworks display depending on the time of day you plan to be on the water. Set off fireworks from your boat; this is not safe boating. Instead, find out if a local show is scheduled to take place and cruise over to that location. When you watch the fireworks from the water, you have the best view of the house. If you intend to bring children aboard, this is a must-do activity!
(Source: Lumina News)
These are just a few of the activities you could do on your boat this July 4th; the possibilities are endless! Boating on crowded waterways can be dangerous, as they are often crowded with inexperienced boaters. Be aware of your surroundings and never drink and drive. Have a wonderful holiday weekend with your friends and family! Happy Independence Day!
GET CASH FOR YOUR BOAT IMMEDIATELY!
We pride ourselves on a sense of urgency and fair wholesale offers based on the true market value of your vessel. We have a proven process for both buyers and sellers to liquidate their used boats and trades immediately upon contact. We have been the trusted industry leader in wholesaling boats since 2012, and we plan on keeping this strong reputation for many years to come. Fill out the form below and get the wholesaling process started today!