Jun 6, 2022
Conor McGregor's $4 Million Dollar Lamborghini Yacht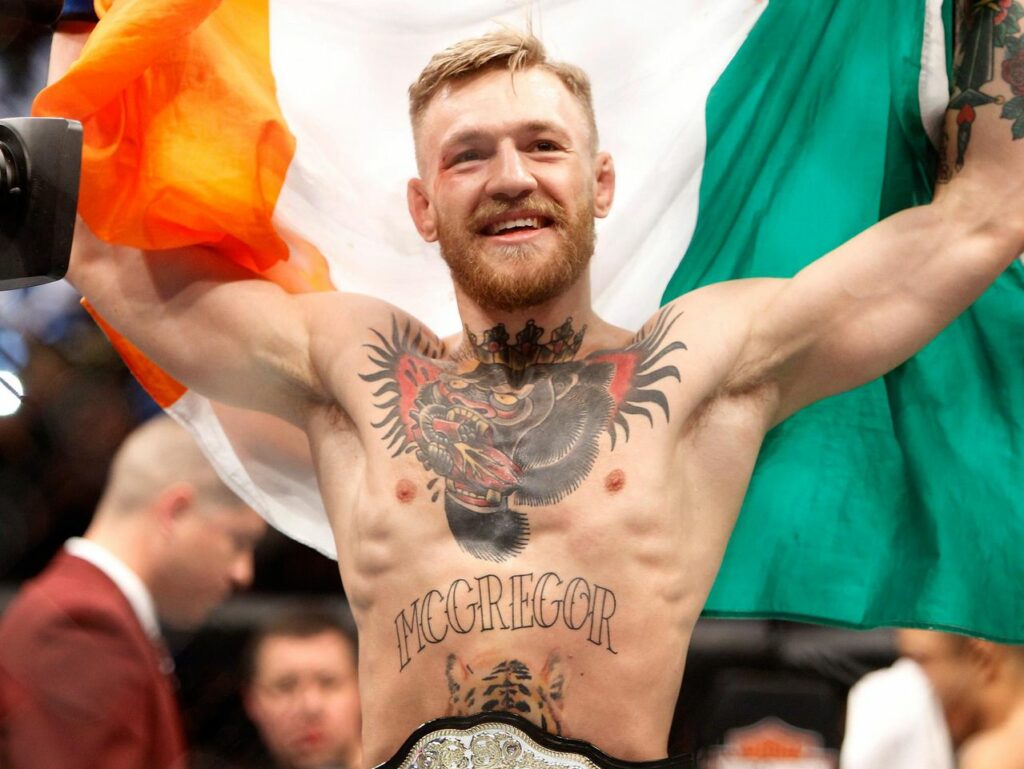 (Source: Manchester United)
This professional MMA fighter's year-long wait for his new luxurious water toy was well worth it. Conor McGregor was able to board his $4 million Lamborghini yacht, dubbed the "supercar of the sea." He bought the yacht in July of 2021 and informed his fans that he was finally able to use it this past weekend. With $500,000 in additional customizations, Conor McGregor's new yacht is sure to impress anyone.
About
McGregor is regarded as the industry's highest-paid athlete, earning almost $180 million last year. He is preparing for his anticipated next victory as a former UFC champion in both the featherweight and lightweight categories. He underwent surgery after suffering severe injuries in a fight and has been recovering for quite some time. The arrival of his $4 million Lamborghini yacht is assisting him in expediting the process. He took to social media to show his excitement for his long-awaited yacht's arrival, announcing how excited he was to finally see it in person.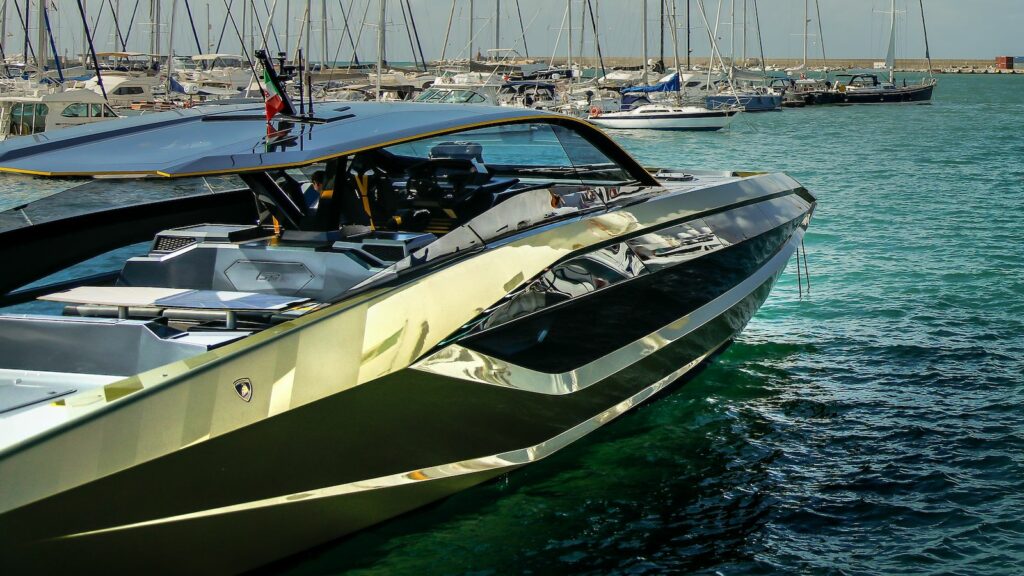 (Source: BOAT International)
Inside the Designer
The company Tenomar designed and built this yacht at the Italian Sea Group. They are solely responsible for the vessel's interior and exterior design, as well as its architecture.
The Yacht "Tecnomar for Lamborghini 63" is not simply an exercise in style and design but she also represents the avant-guarde of luxury speed boats.

technomar.com
This design was inspired by the performance of Lamborghini supersport cars, according to the designers, and incorporates two dynamic variables of speed and weight. This is a smoke show on the water thanks to the futuristic characteristics in the body style and interior details.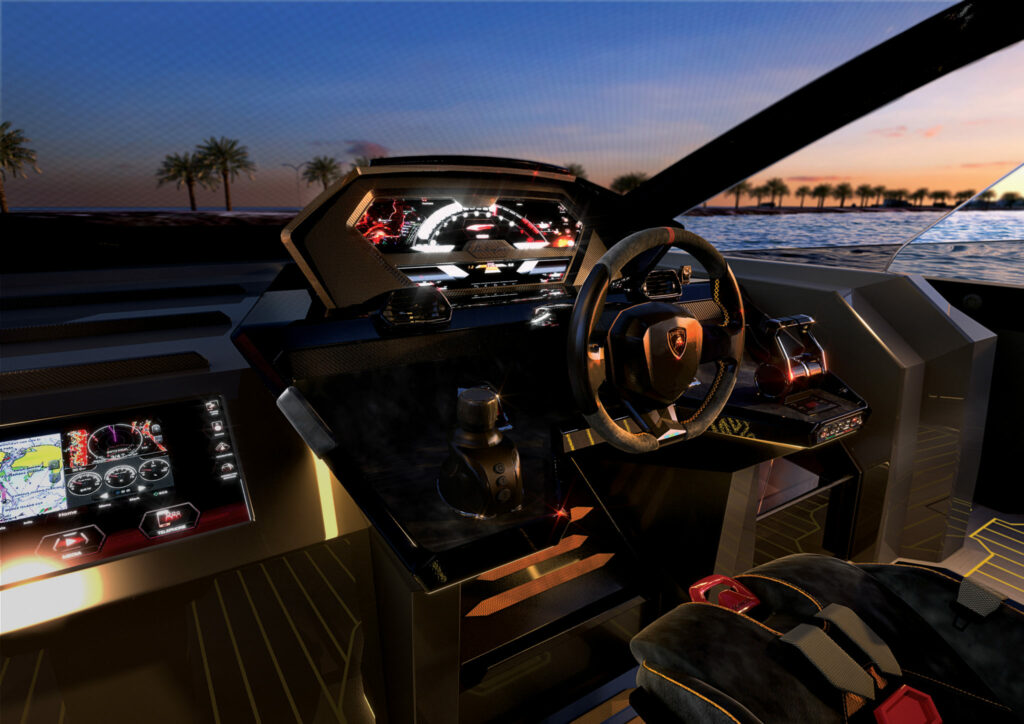 (Source: Technomar Yachts)
Overview of the Tecnomar Lamborghini 63
Price: $4 million (including customized add ons)
Top Speed: 60 knots
Top Cruising Speed: 40 knots
Length: 63 ft
Hull: GRP Vacuum Technology/ Carbon Fiber
Engines: 2X Man V12, 2000HP
Check out Tecnomar's website dedicated to this model for more extensive information on this yacht and all the latest news. You should absolutely have a look at it!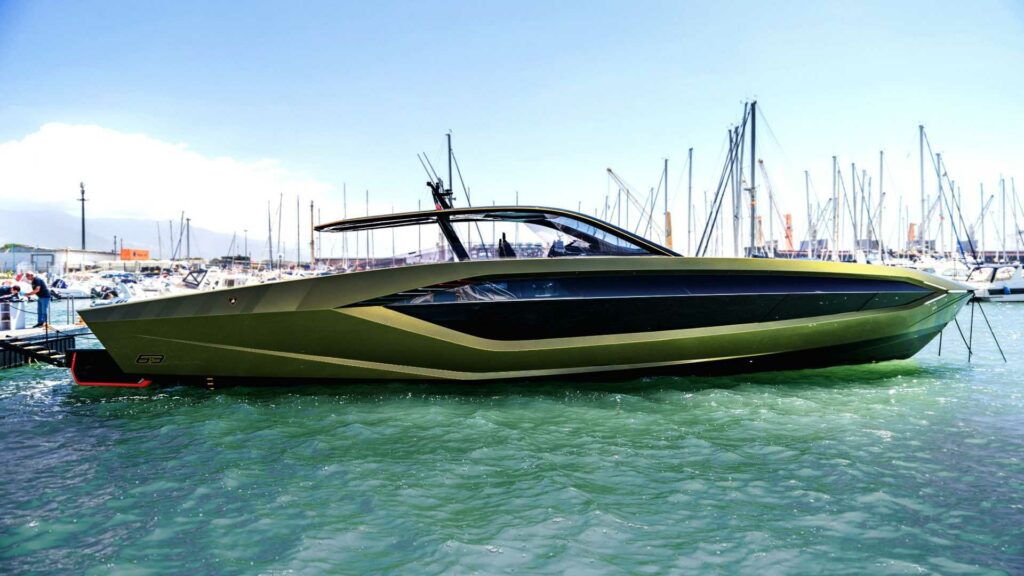 (Source: Motor1.com)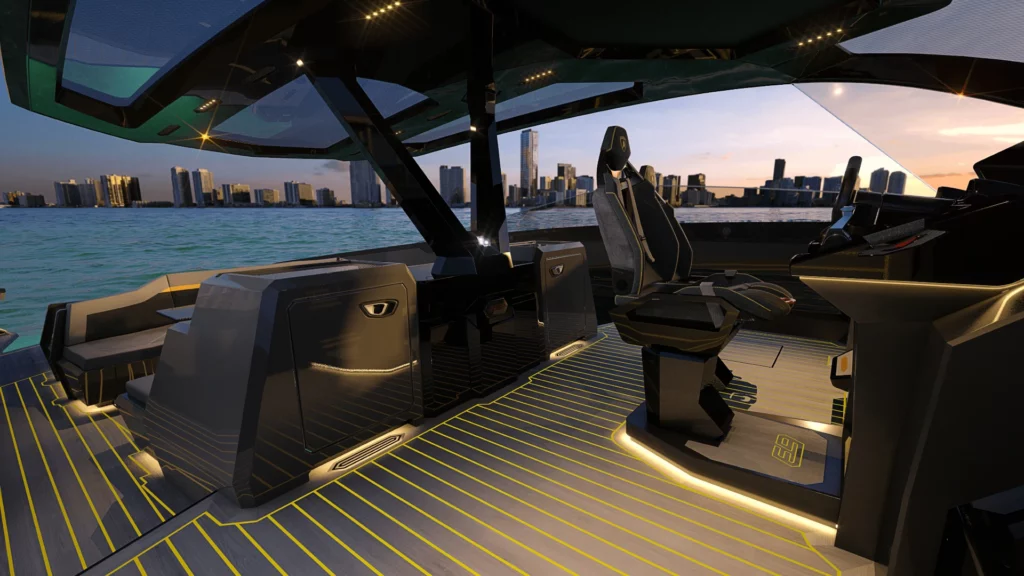 (Source: Lamborghini)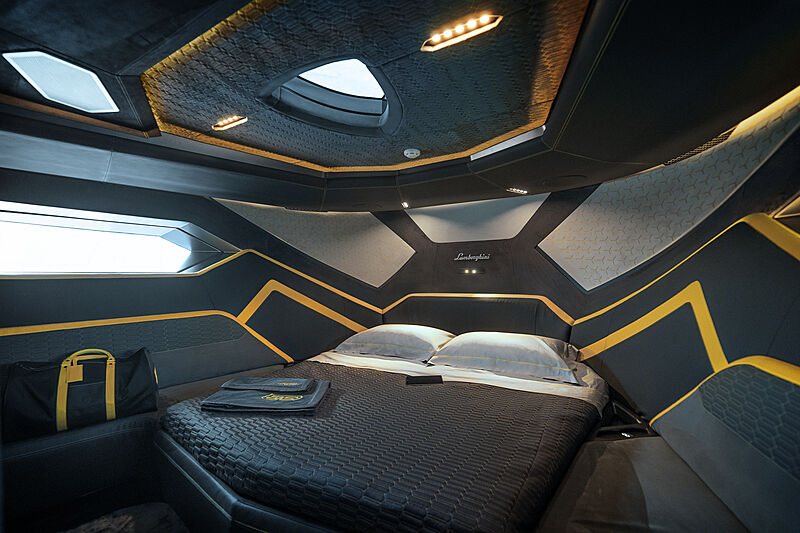 (Source: SuperYacht Times)
Love the idea of a sports car-inspired yacht?
Check out this article about a Ferrari-inspired superyacht that is sure to impress you.