May 18, 2022
Ferrari Inspired Design Superyacht
You're familiar with Ferrari's iconic automobiles. On the roads, they are unmistakable. To be clear, the Ferrari brand is not working on a superyacht. The Lazzarini Design Studio has unveiled its superyacht design inspired by Ferrari. This amazing design is a sight to behold because it includes details that distinguish the cars. Let's get a closer look into this Ferrari-inspired design superyacht, including some background on the design studio behind it all.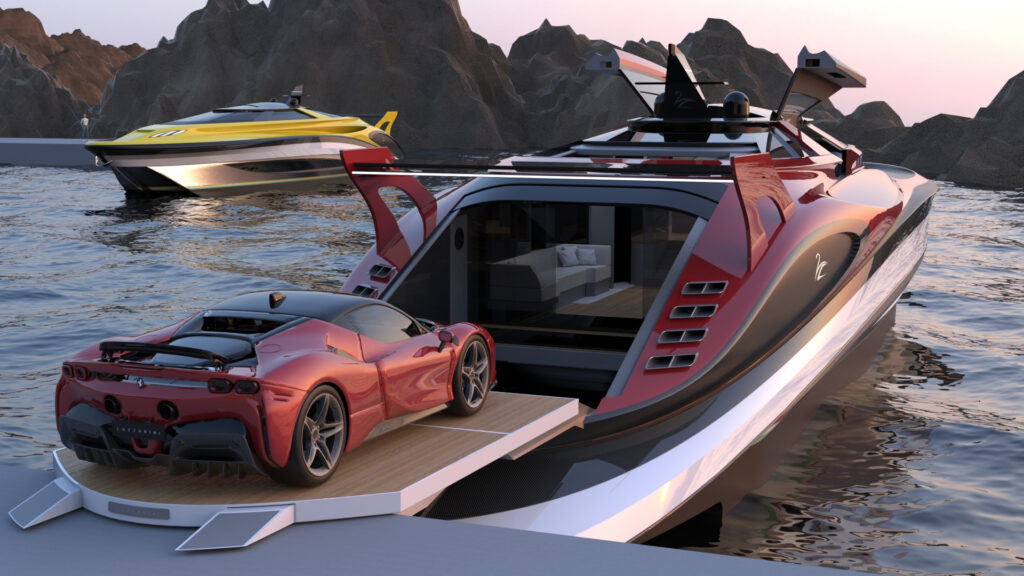 (Source: YachtWorld)
About the Lazzarini Design Studio
Pierpaolo Lazzarini is an Italian designer who was born and raised in Rome and now runs his company from there. Lazzarini has worked in the automobile sector for many years and hence has extensive knowledge of cars. He believes that his ideas are an innovative approach that will shake up the industry and that they are just the type of alternative design approach that is required. He has a lot of experience with prototyping and applying his aesthetic vision to it.
Think about the future never forget the past…

lazarrinidesignstudio.com
Noteworthy Features
This design is named the Gran Turismo Mediterranea (GMT) concept. The overall structure is built of superlight carbon fiber, which is both lightweight and robust. As for speed, it is equipped with powerful jets and three Man v12 engines. This allows it to attain a top speed of 70 knots, or 80 miles per hour. The hydra-foils, which raise the hull out of the water and make the vessel aerodynamic, were developed by Lazzarini. This feature can help you save money on gas and is quite speedy. The aft deck has a retractable transom at the back of the yacht. This capability allows you to quickly launch a tender or increase the amount of space available onboard for entertainment.
After this concept has come to life, there will be a lot more things to integrate. We expect to get more information about all of the unique amenities aboard this superyacht. We just have minimal understanding right now, but even the basics are incredible.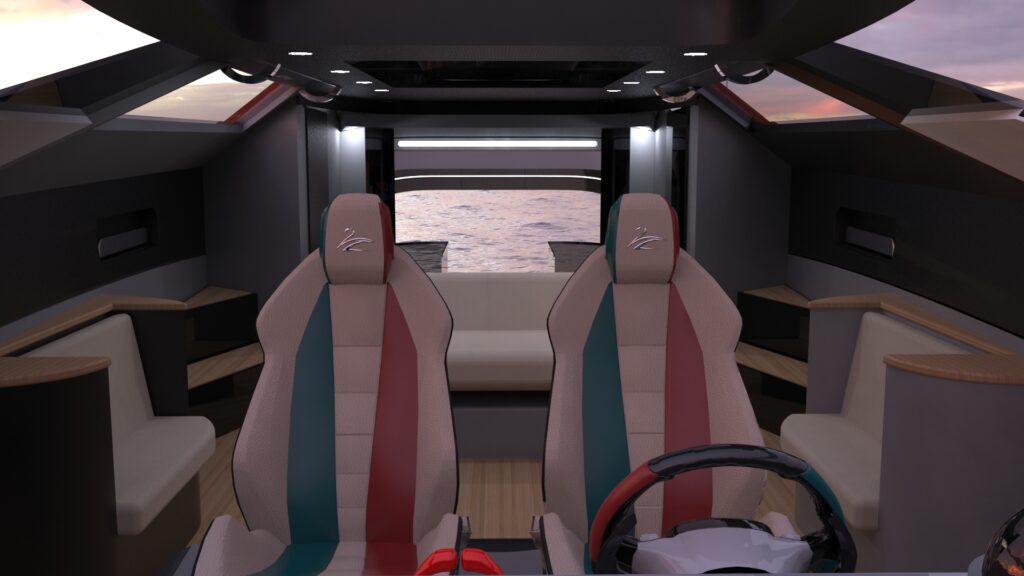 (Source: YachtWorld)
Ferrari Inspired Design Touches
In true Ferrari style, the design is resolutely focused on the future, adopting a hybrid propulsion system consisting of three-MAN v-12 engines, an Arneson transmission and a central Hamilton jet drive.

yachtworld.com
The race-style cockpit, as seen in the image above, is modeled after automotive elements. To complete the look, there are supercar pilot helm seats, a racing-style steering wheel, and distinct start and stop buttons. Take note of the "Rossa Cosa" touches of the red interior color, which translates to "Racing Red" and is well-known as a Ferrarri color. On the bow of the superyacht, there are notes of the classic Ferrari logo.
This Ferrari-inspired design superyacht is just one of Lazarrini Design Studios' numerous futuristic concepts. On their website, they have many more concepts and designs, some of which have even come to fruition. More inventive superyachts can be found here.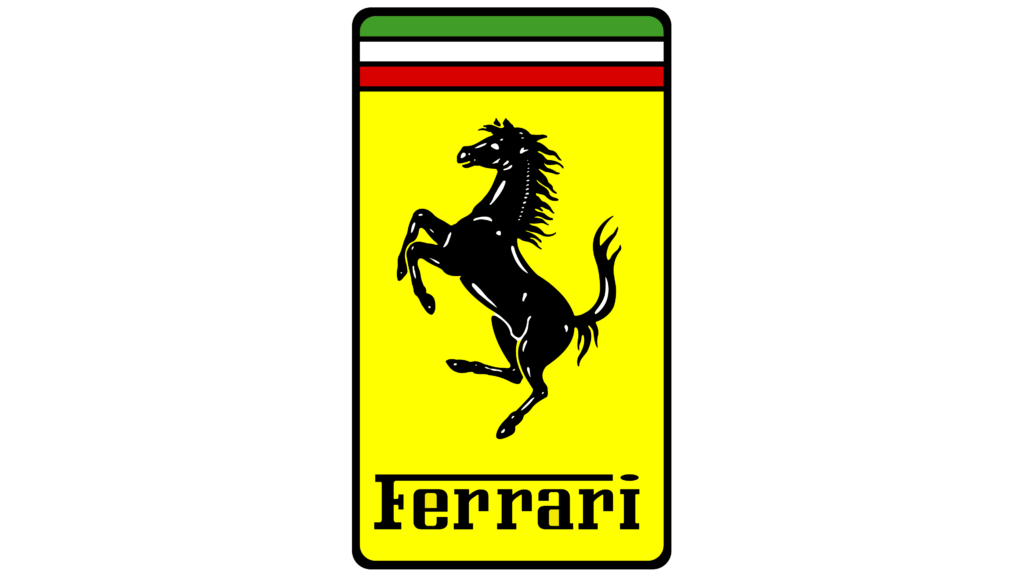 (Source: Logos-World)