Aug 1, 2023
Employee Highlight: Trace Russell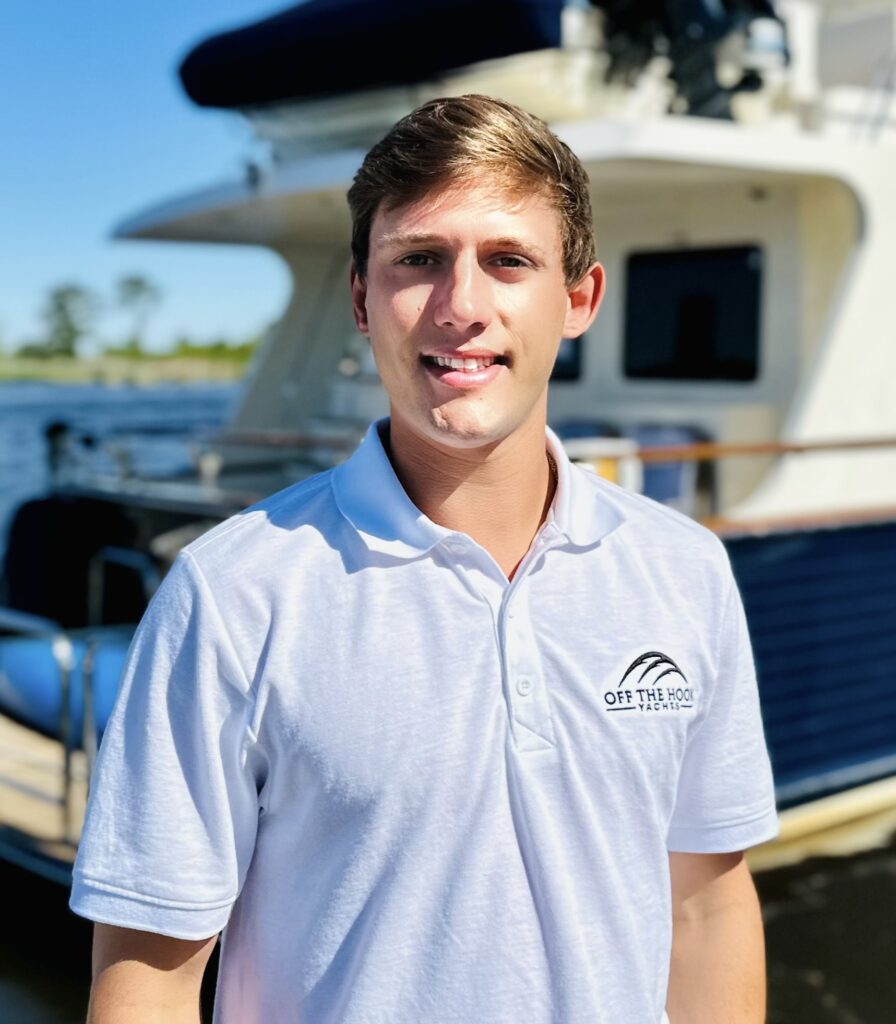 Trace Russell is the new Business Development Assistant on our team. He's been with us for a few months and has a bright future ahead of him. Trace works directly with one of our Senior Brokers to learn the ins and outs of being an Off the Hook Yachts yacht broker. He is a valuable member of our team, and his dedication is evident every day. When Trace isn't helping to sell boats, he enjoys working on his boat and taking it on cruises. We are very excited about Trace's future at Off the Hook and can't wait to watch him develop!
I was born and raised in Cary, North Carolina. I grew up with a twin brother which was very special and has contributed a lot to who I am today! Growing up, I was an avid athlete and a huge fan of any hobbies outdoors. Throughout my childhood, I was fortunate to spend most of my weekends and summers at Lake Gaston. This is where my passion for boats originated, and what created a water enthusiast at a young age. I used to love the lake 100x more than the beach (not even close), but that all changed when I went on my first Deep Sea Fishing trip out of the OBX. I was immediately fascinated by the capabilities of these fishing machines, as well as all the opportunities that the saltwater lifestyle had to offer. I began following saltwater fishing and my passion for boats quickly expanded into a whole new dimension.
Selling and working with boats has always been on my small list of dream jobs since a young age. It was either that or a Pilot. College was my first stepping stone toward making my way to the coast. I graduated from East Carolina University in May of 2022 with a BS in Marketing and a Professional Selling Certification. I started my career in sales because I knew my passion for human interaction paired with my competitive nature would yield me a great opportunity to grow and be successful. After a year in tech sales, I decided it was time to chase my passion for boats and life on the water.
Off The Hook Yachts has illuminated a unique path for me that incorporates my passions for boats, sales, and helping others. I am beyond excited to join this incredible team and get the opportunity to learn and grow from the industry's most successful and passionate individuals. I look forward to growing my network and to sharing my love for boats and the water, while positively impacting others.