Wilmington, NC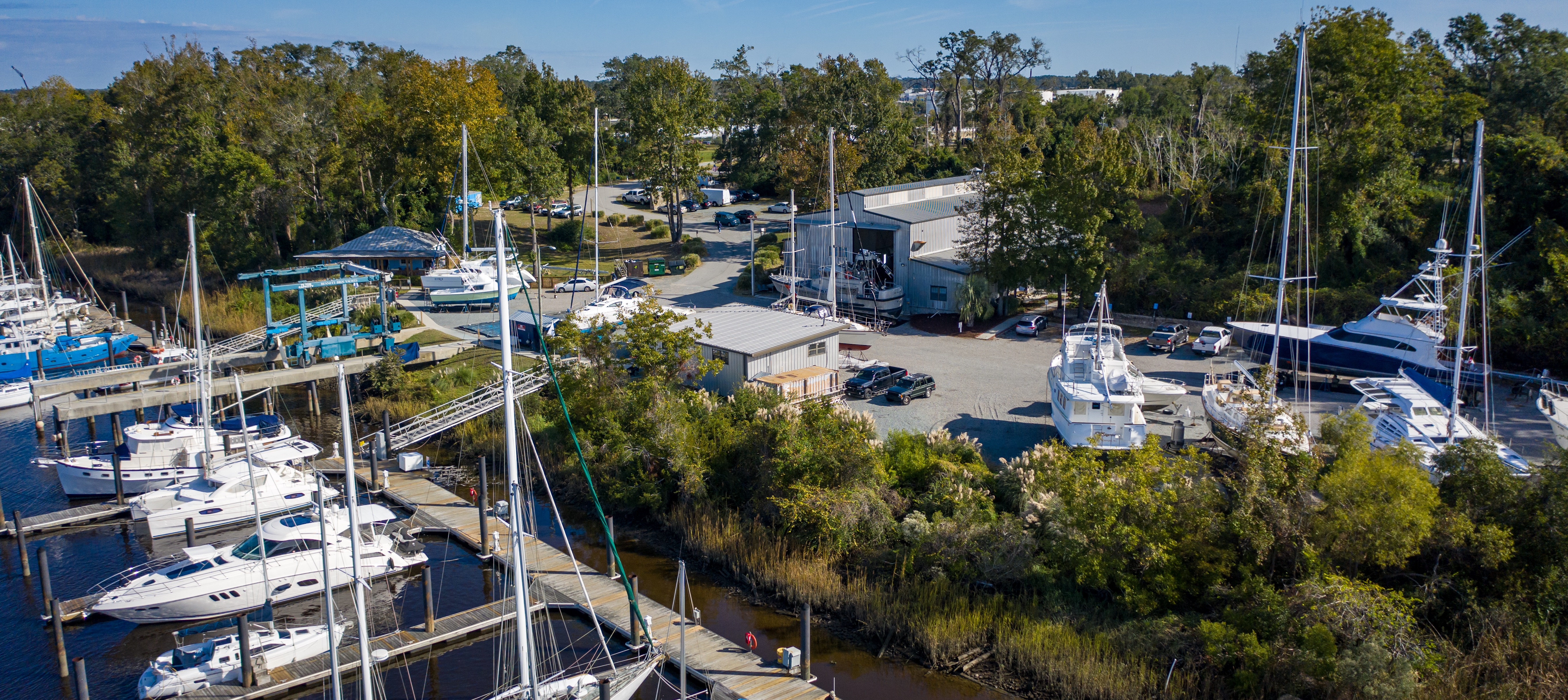 Wilmington, NC
1701 J.E.L. Wade Drive Wilmington, NC 28401
Marketing / Closings / Administration Headquarters
Boat Wholesale / Retail / Brokerage, Dry Storage / Marina / Boatyard
Nor-Tech Sales - New & Pre-Owned
SERVICE. REPAIR. REFIT.
Off the Hook Yachts, located in Wilmington, NC,  specializes in the service, repair, and refit of yachts of all sizes and haul-outs up to 70 tons, including motor yachts, sport-fishing boats, and cruising powerboats. Our expertise for your next project creates an unparalleled yacht service experience, offering you the greatest value in your repairs.
BOAT STORAGE AVAILABLE
Dry Storage
Dry Storage for your boat is available at Off the Hook Yacht Services. We are located near the Isabel Holmes bridge in downtown Wilmington. The facility is gated and has cameras for your security. The public boat ramp is just a 5 to 10-minute drive from our location. Vessels can be stored on a trailer or we can haul and block them in the yard. Outside dry storage, pricing is by the foot. Electric hookup is available for an additional charge. Weekly (8 weeks max) for $7.50 per foot Month 1-2 $20.00/foot
Wet Slips
In addition, the boatyard has face-docks and 50' wet slips that are available at Cape Fear Marina. We also have 30', 40', and 50' slips available at Sawmill Point Marina. Off the Hook Yachts manages all facilities and has electric hookup capabilities as well. Limited space is available! For more information call 910-772-9277 or feel out the form provided below.