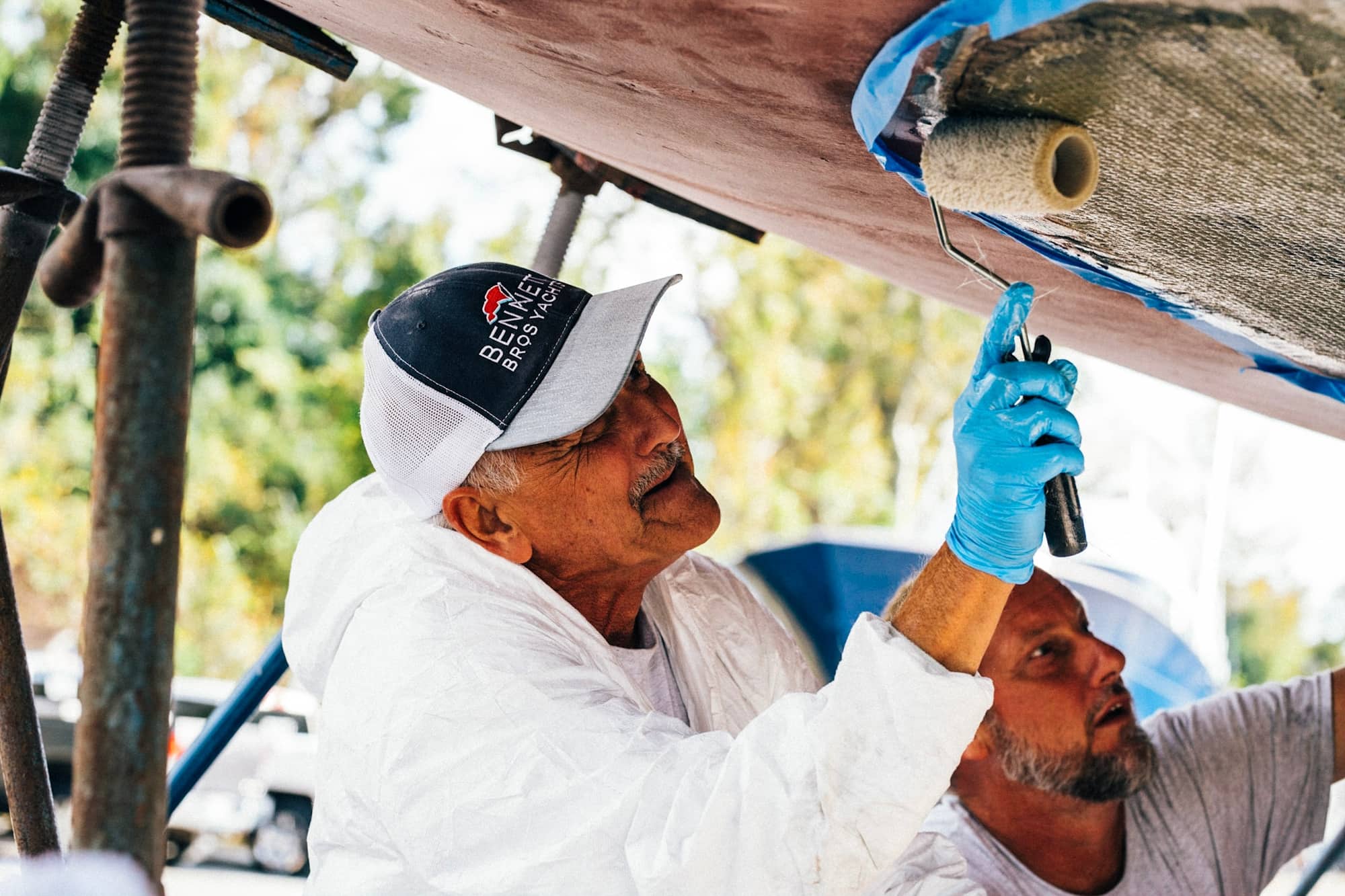 Fiberglass Wood Replacement
Aged wood trim on power and sailboats can leak at the fasteners, cause dark streaks on your paintwork, and can otherwise age the look of your boat. Replacing high maintenance wood trim on cap rails, brows, and toe rails, with painted fiberglass maintains the detail contour but eliminates the maintenance.  Aged out teak decks with leaking bungs and missing plugs are an eyesore and allow water into the substrate below. Off The Hook Yachts - Service can remove, repair and replace your wood trim and can remove teak decks and repair the substrate beneath in preparation for a low maintenance painted alternative.
Explore all that Off the Hook Yacht Services has to offer in paint and fiberglass including bottom paint, running gear paint, collision damage, moisture damage, grounding damage, rudder repair, bow and stern thruster installation, hull paint, deck paint, superstructure paint, keel repair, gel coat repairs, hatch, and portlight installation, fiberglass wood replacement and custom fabrication. Full boatyard services including haul out & mobile service, engines & systems, electronics, and hardware & rigging are available at the Downtown Wilmington, North Carolina, Cape Fear riverfront location. Off the Hook Yacht Services is a five-minute drive from Wilmington International Airport (ILM) and Private FBO; reaching your boat from across the world is steps away.
Back to MAIN