Feb 1, 2021
Yamaha Introduces Updated V6 Offshore Outboards
Like many other boating companies, Yamaha Marine is kicking off 2021 with brand new product offerings. The new V6 offshore outboards that the company is launching include the F250 and the F300. Both models offer Digital Electrical Steering, Thrust Enhancing Reverse Exhaust, and other XTO Offshore-inspired features. Yamaha's customer demand has exceeded expectations over the past few years and the introduction of these outboards in addition to a new flush, side-mount DEC for Helm Master EX and Saltwater Series II HP propellers allows Yamaha to make huge leaps in the industry.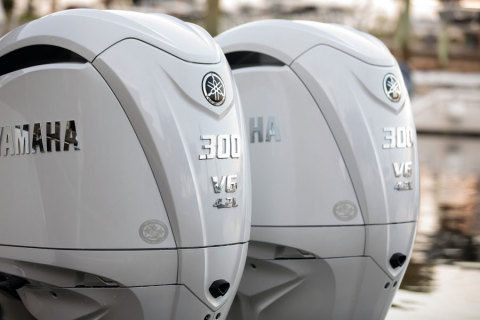 DIGITAL ELECTRIC STEERING
The same smooth, fast and precise Digital Electric Steering (DES) introduced on the XTO Offshore is now built into F300 and F250 V6 variants. Unlike many other conventional steering systems, this system is easy to rig and creates an uncluttered bilge with no steering pumps, hoses, hydraulic lines, no bleeding pressure, less complexity, and more straightforward serviceability.
THRUST ENHANCING REVERSE EXHAUST
Aside from DES, Thrust Enhancing Reverse Exhaust (TERE) is also a huge benefit of the new motors. TERE keeps exhaust bubbles above the anti-ventilation plate and out of the propeller below 2500 rpm when in reverse. In simpler terms, the prop only bites clean water which results in outstanding reverse thrust and control, giving you the ability to back down on fish. It's especially effective when combined with the fast precision of Digital Electric Steering and Helm Master EX Full Maneuverability, which is helpful around docks and confined spaces. There's also a new built-in integrated tilt limiter to help prevent inadvertent damage. Plus, built-in DES models tilt higher out of the water than previous models, which helps lessen the potential for corrosion.
The new Yamaha V6 Offshore models will become available in February 2021. Yamaha will also be releasing a Side-Mount DEC for the Helm Master EX and a new series of HP Propellers. As Yamaha Marine continues to advance technologically, we look forward to how boating will continue to revolutionize in the coming years!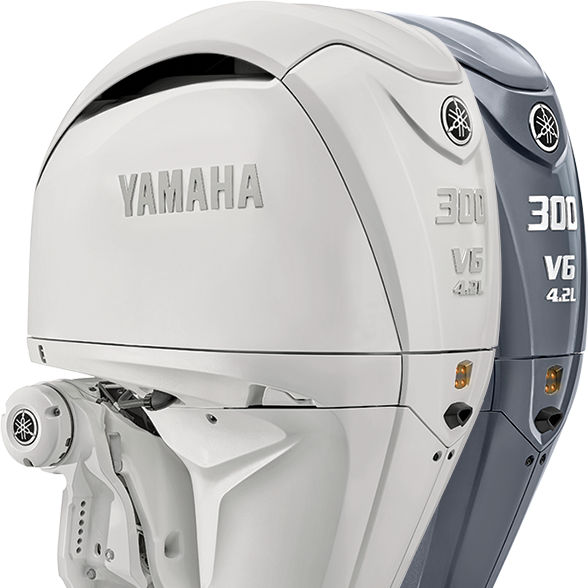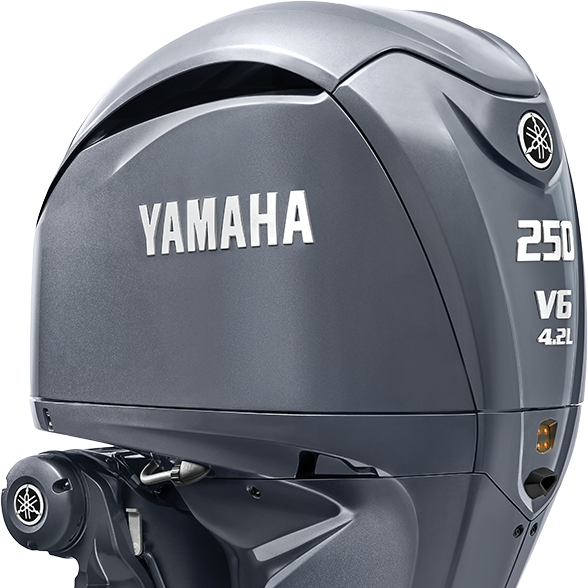 (Source: BusinessWire: Yamaha Introduces New, Updated V6 Outboards for 2021; Photos: BusinessWire)
We Buy Boats
We pride ourselves on a sense of urgency and fair wholesale offers based on the true market value of your vessel. We have a proven process for both buyers and sellers to liquidate their used boats and trades immediately upon contact. We have been the trusted industry leader in wholesaling boats since 2012, and we plan on keeping this strong reputation for many years to come. Fill out the form below and get the wholesaling process started today!