Aug 9, 2022
Innovation that excites the movement to reduce our carbon footprint
The reality of a fossil-free future is not impossible but in fact, being worked towards. Yacht designers all over are creating the world's most eco-friendly yachts, that have amazing features. Superyachts are becoming more environmentally friendly because of advancements in marine architecture and design. Let's explore more closely at the technological advancements seen in some of the environmentally conscious boats currently roaming the seas.
Some but not all of the world's most eco-friendly yachts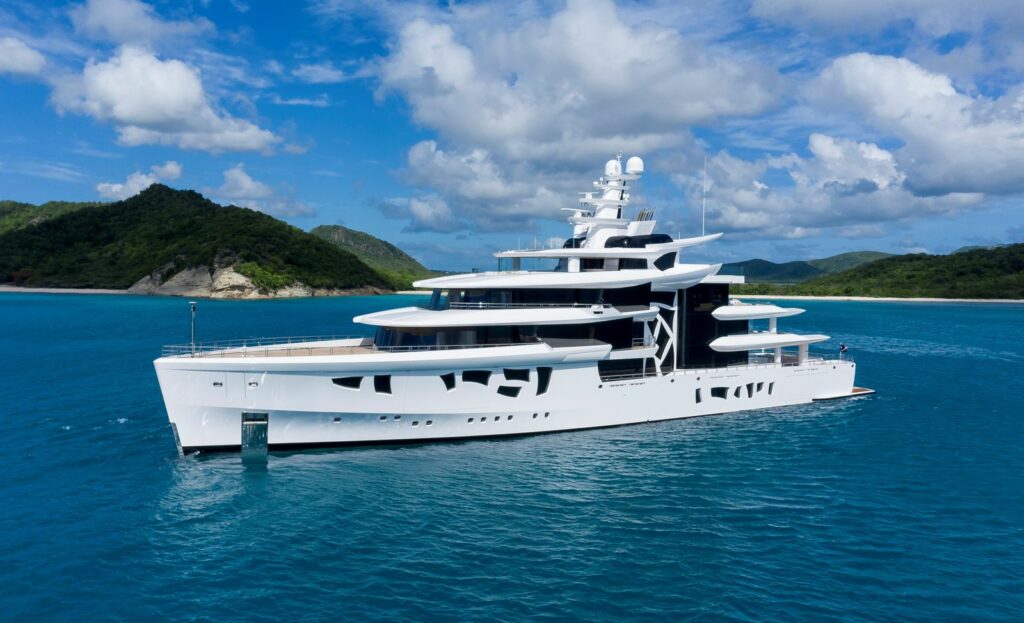 (Source: Nobiskrug)
Artefact
This stunning superyacht named, Artefact contains a massive battery storage system, solar panels, and a wastewater recycling system, allowing the yacht to occasionally run totally without internal combustion engines. Due to its complete silence while operating, you might only be able to tell how big this yacht is from 80 meters. Custom six-bladed propellers and substantial soundproofing ensure that there is a minimum amount of noise. You can expect to save 30% on energy and emissions because of it's hybrid diesel-electric system.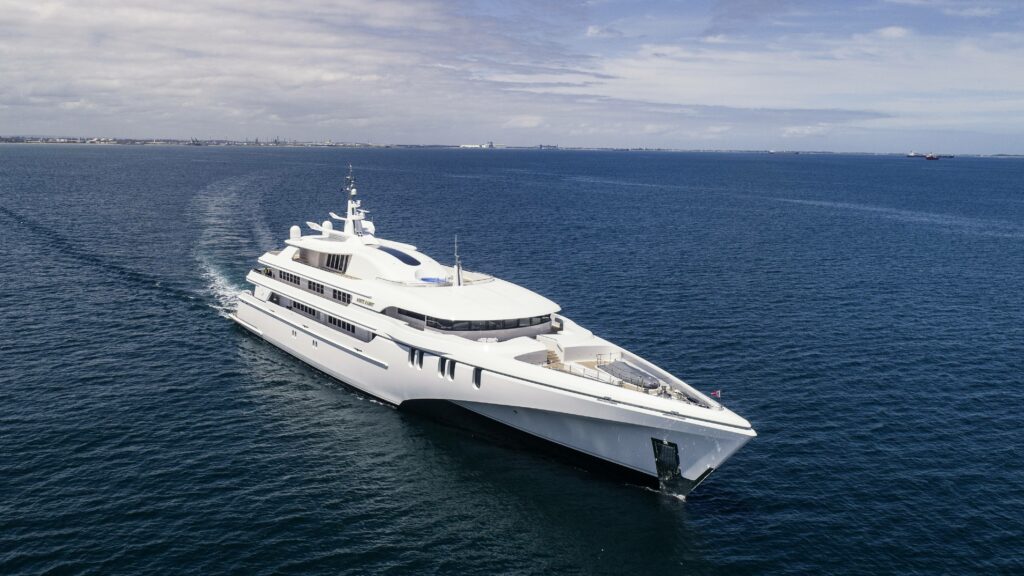 (Source: Schottel)
White Rabbit
This 2940GT all-aluminum tri-hull is another silent traveler. As the boat accelerated, ultra-quiet recordings were made in the lower cabins. This is commendable considering the White Rabbit is the largest trimaran in the world. A vessel of this size is bound to make noise when traveling, thus it's impressive that it only recorded a sound at a low 40db.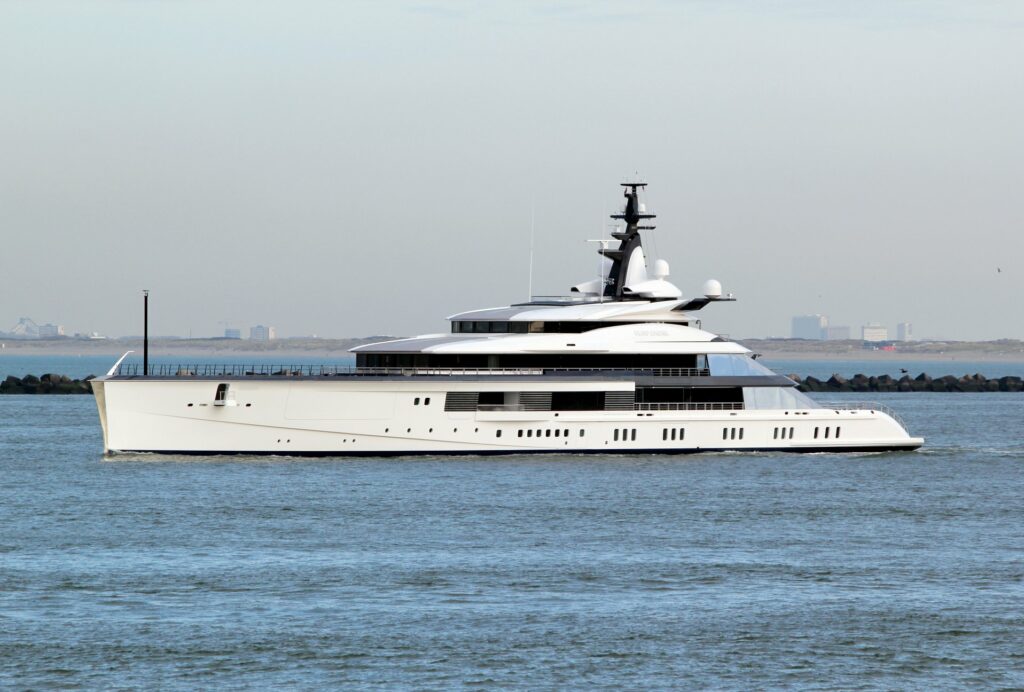 (Source: Yacht Harbour)
Bravo Eugenia
This superyacht was constructed by Oceanco Yachts with a hybrid propulsion system that allows for a silent electric mode and allows her to use 30% less fuel than other motor yachts of a similar size. In order to operate and perform at her best, she also has an integrated battery and a waste heat recovery system. Jerry Jones, best known for owning the Dallas Cowboys, is the owner of this magnificent superyacht.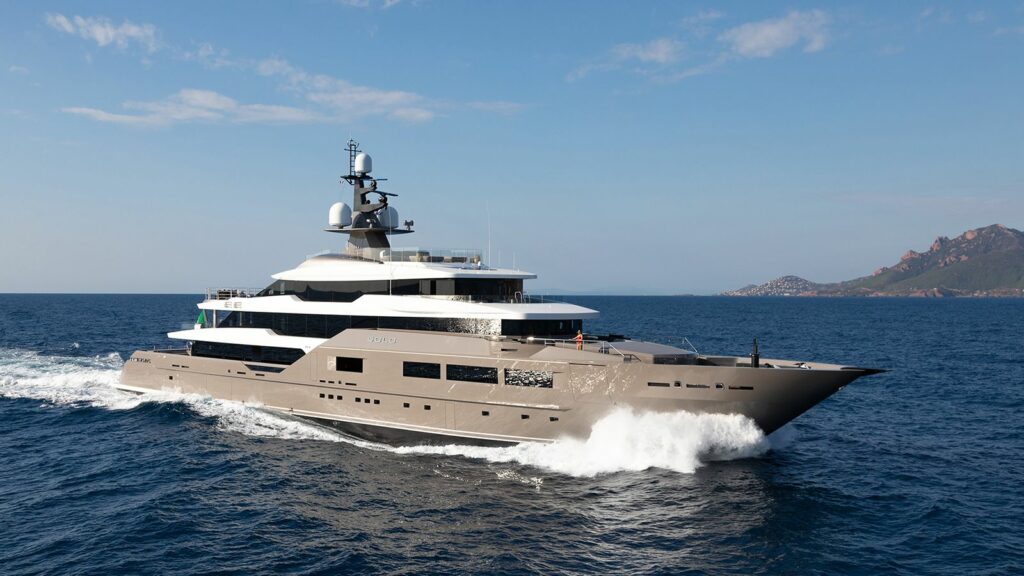 (Source: BOAT International)
Solo
One of the first yachts on the water, Solo complied with Tier III criteria set forth by the International Maritime Organization to control emissions and water pollution. The RINA society's highest degree of environmental certification, the Green Plus Platinum designation, was also given to the environmentally friendly superyacht. This is only one of several awards that this super yacht has received. You previously had the opportunity to acquire this magnificent vessel, but it has since been sold and is being used by its new owners.