Oct 8, 2020
Why Sell Your Boat Before Winter
Selling WITH OFF THE HOOK YACHT SALES 
Wholesaling your boat is by far the fastest, easiest way to get a boat off of your hands for the most competitive price – especially when it is done through Off the Hook Yacht Sales. Whether you have your eye on a new boat or just don't want your boat sitting all winter long, we can help you out! There are so many benefits of selling your boat before Winter. Winterization costs, spring commissioning, depreciation, the unknown future market, and MASSIVE carrying costs are just a few examples of why it may make sense to sell your boat now vs waiting.
Additionally, there is nothing more thrilling than going boat shopping in the Winter with friends and family. While carrying your boat until Spring may seem like a good idea, it is worth it to have a brief conversation with us about what we can offer you today. You may be surprised!
Accrued Winter Expenses
There are so many reasons to wholesale your boat now, but one of the main reasons we see people wholesaling during this season is to avoid the Winterization costs. You are paying for haul-outs, shrink wrap, labor, storage, service work, spring commissioning – the list goes on and on and on! If you decide to wholesale your boat now, you will avoid ALL of these expenses and get to keep cash in your pocket for the holiday season. What is your cash worth being tied up in a depreciating asset all winter long? If you see your dream boat pop up at an incredible price, are you ready to be a two boat owner? The best deals come in the wintertime.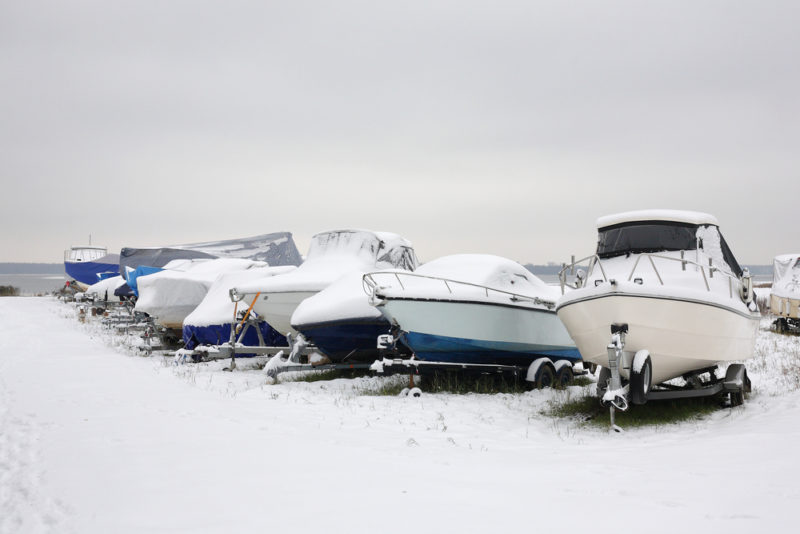 Holding on to your boat until Springtime in hope of a "hotter" boat market is a mistake many boat owners make. Your boat value is as high as it will ever be at this exact moment, and by springtime, a model year later, expect to have offered 5-15% less than what you could get today.
Depreciation of Your Vessel
All boat owners have heard the phrase about how a boat loses value the moment it leaves the lot. Well, this applies just as well to any vessel you own leading into the new year. As soon as January 1, 2021 rolls around, your boat is now identified as a year older, and retail book values will reflect this change. It is also reflected in the attitudes of any potential buyers and offers will be lower come Spring.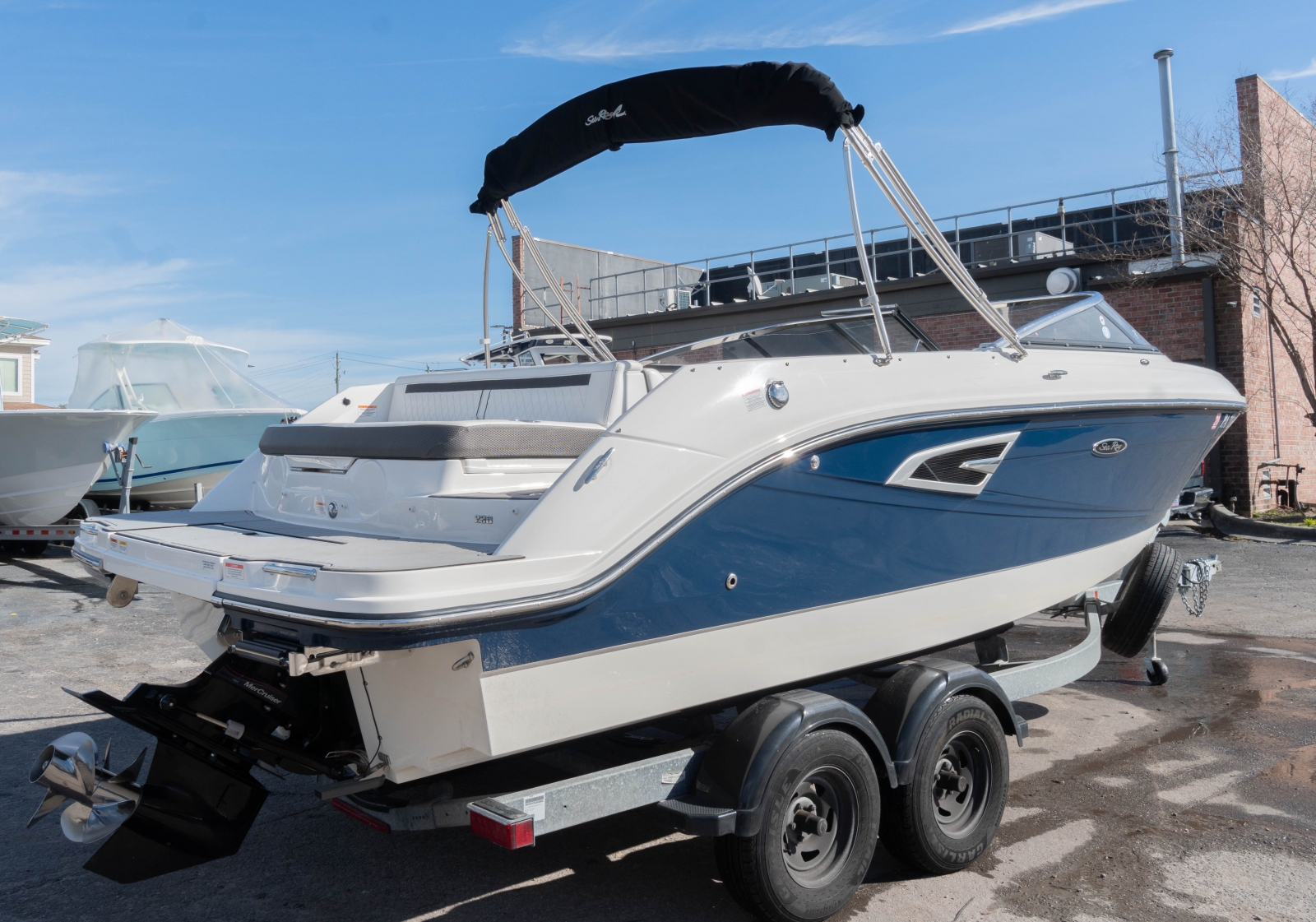 Holding onto a boat until Spring in hopes that a "hotter" boat market will bring better offers is a mistake many boat owners make. Your boat value is as high as it will ever be at this exact moment, and by springtime, expect to have offers at least 5-15% less. This is why wholesaling is a great option heading into winter. Though a wholesale may seem low upfront, after factoring in Winter expenses and depreciation, you are looking at spring retail offers.
Carrying Costs
The expenses incurred by the ownership of your vessel during the Winter months can cost thousands of dollars. In addition to the winterization and storage costs, there can be loan payments, taxes, insurance, and miscellaneous maintenance costs that could all be avoided if you were to wholesale your vessel before winter. After we buy your boat, regardless of what happens to it, that is now on us, not you!
Unknown Future for Used Boat Market
While the last seven months the boat market has been good, even during a pandemic, there are so many unknowns as to when the market will slow down, or even crash. Make hay while the sun shines! Get top dollar now, and then hold out, because we all know that deals are coming. Too many boats were sold for that not to be the case. Soon the market will be flooded, demand will slow down, production will go back up, and you will be very happy you are sitting on cash and not a boat that is rapidly depreciating every day!
Do it Yourself Mindset
Selling your boat by yourself is not as easy as it looks. It takes a lot of time and effort which means the boat you had your eye on might get sold before you can even put an offer on it.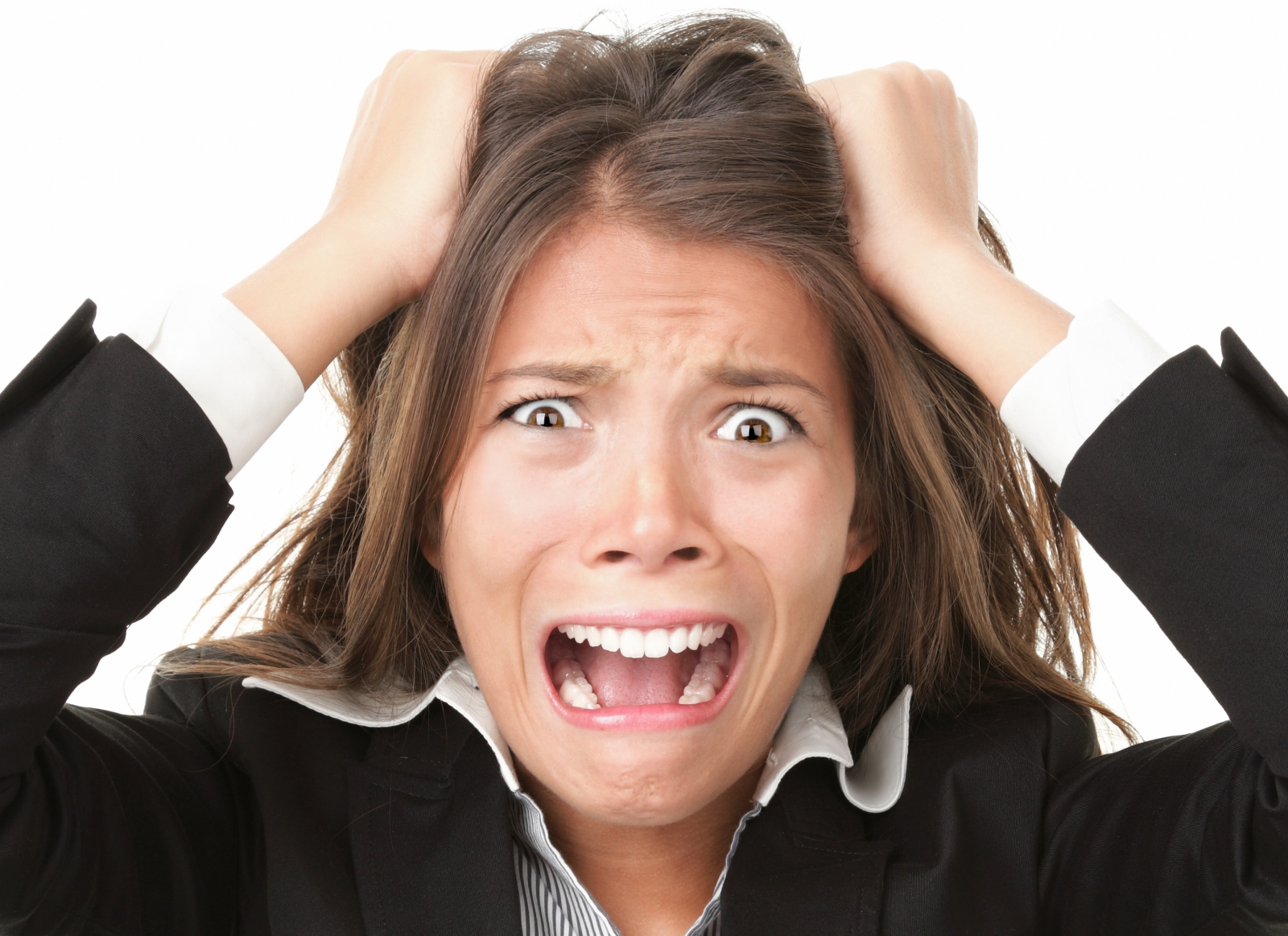 Let's say you decide to sell your boat through CraigsList or Facebook Marketplace. This may seem like a good idea at first, but it may take weeks or even months for someone to show interest in your vessel. On top of expenses adding up during this time, the boat of your choice could also pass you by while you wait for a prospective buyer to message you. If you are selling your boat to upgrade, it is likely that you already have a boat or two in mind that you have your eyes on (ours is the Nor-Tech 450 Sport). If you are unable to get your current boat off of your hands quickly, it is likely that the boat you are looking at will sell before you can make an offer on it. By wholesaling, you are able to get your vessel off of your hands quickly and easily, making it very unlikely that the boat of your dreams will sell before you can get your hands on it. 
Quick Hassle-Free Transaction
Our trusted team will help you through the entire selling and buying process. Here at Off the Hook Yacht Sales, we are constantly working with clients looking to upgrade or downsize the size and style of their boat. Our team works effectively and efficiently so you can wholesale your boat for the most competitive price in the quickest amount of time. By the time you contact Off the Hook Yacht Sales, we are typically able to make an offer, close, and inspect within 3-5 days! We aim to offer 80%* of retail on all makes/models of powerboats in good condition and year 2002 or newer. Wholesaling your boat today guarantees cash in your pocket and a stress-free transaction. We handle all paperwork and transportation.
We pride ourselves on a sense of urgency and fair wholesale offers based on the true market value of your vessel. We have a proven process for both buyers and sellers to liquidate their used boats and trades immediately upon contact. We have been the trusted industry leader in wholesaling boats since 2012, and we plan on keeping this strong reputation for many years to come. Fill out the form below and get the wholesaling process started today!