Jun 24, 2020
What is a Cabin Cruiser?
When preparing to buy your new boat you should write down exactly what you want the boat for…is it for fishing, tubing the kids, or just having a relaxing 2-night stay on the vessel. If you are more interested in traveling in your boat and looking for overnight stays, we think a cabin cruiser is a perfect choice for you!
Cabin Cruisers are a type of powerboat that usually range in size from 20-45 ft in length which are perfect for its crew and its many passengers. They are also one of the most versatile boats and come in a wide range of lengths.
Main benefits
Cabin for overnight adventures
Can include AC/Heat/Stove/Full Head/Multiple Berths/Generator
Trailerable smaller models
Larger model cabin, or express, cruisers (26 ft +) will typically have a generator to allow full use of all accessories without needing to be plugged into shower power. Most will include swim platforms,  full enclosure options, and a comfortable ride even in rougher waters. Cabin cruisers also typically feature a dining area which converts into a berth on smaller vessels.  The larger the vessel, the more options you will find such as windlass, hot water heater, multiple berths, and more.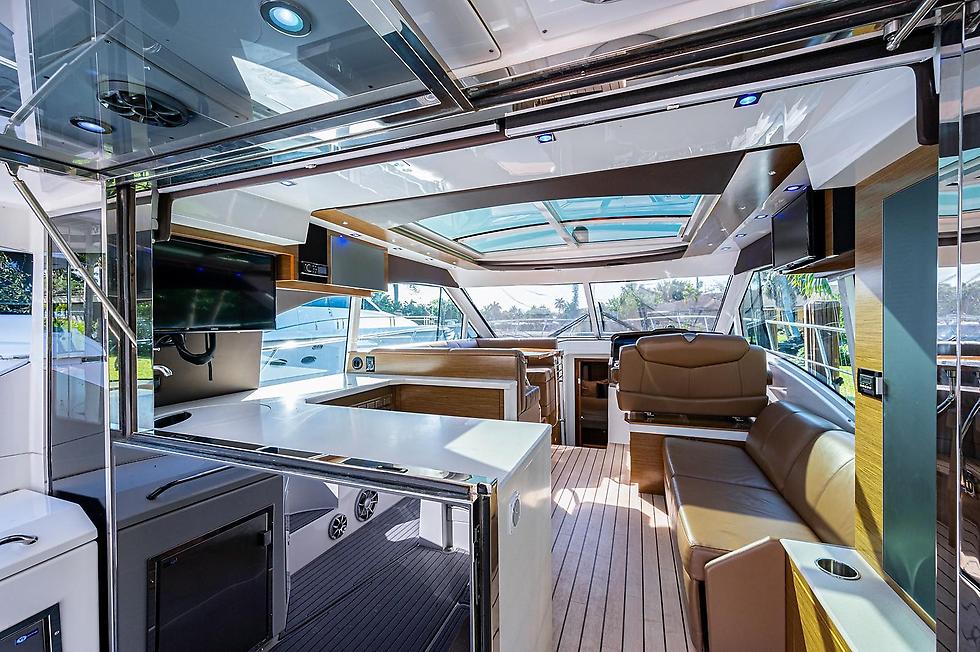 Choosing the Right Size
Cabin cruisers usually start around 24 feet and go into the 50+ range (express cruisers). In general, if you plan on trailering the boat, stick with a boat ~33 feet or less. Most larger cabin cruisers will have a wider beam and you will need permits to be able to pull down the road. If you want a small boat that is a perfect weekend cruiser, start looking into boats under 30 feet such as the famous Sea Ray Sundancer series or Chaparral Signature series.
For extended cruising, stays, or even considered a second home by many, the express cruiser may be for you. Boats such as a Sea Ray 54 Sundancer will have sleeping accommodations for 8 or more and have feature rich amenities. These boats generally stay in the water year-round and can be live-aboard for some owners. They will require more maintenance and care, but have features such as Zeus drives, high-end electronics, and multiple living areas.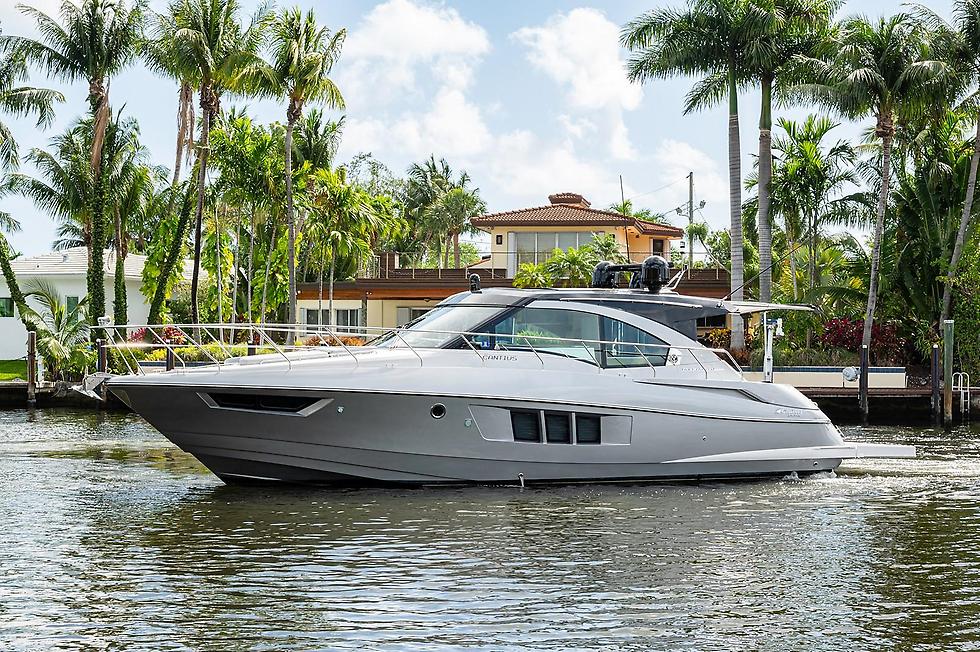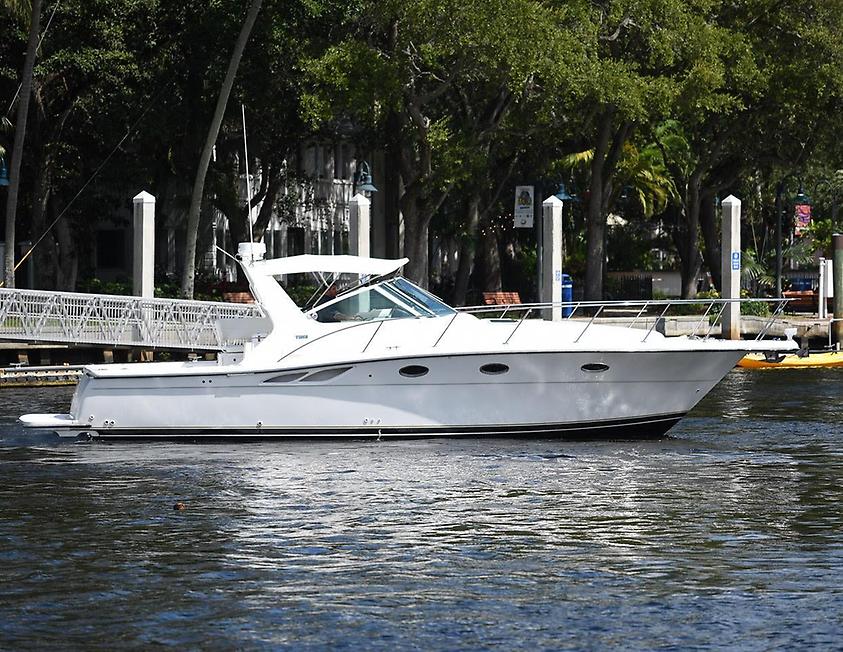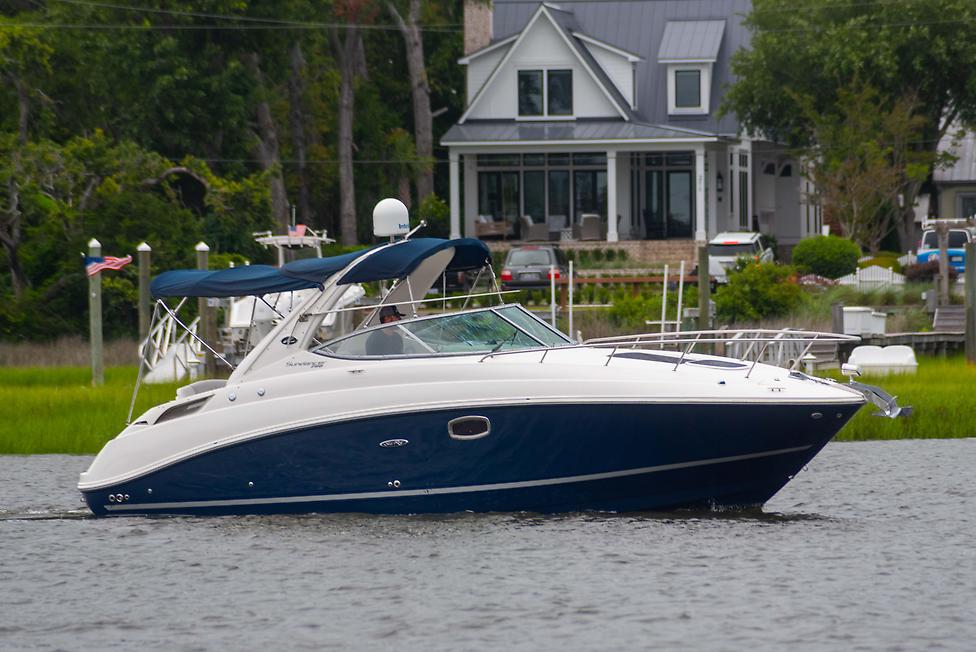 Need help finding the cabin cruiser of your dreams? 
Please visit our website for a full list of our Cruiser inventory! Click here to view. We come across thousands of boats every week and are experts at helping our clients narrow down that perfect boat. Please message us on Facebook, email, or call with any questions you may have and we will get back to you ASAP.
Off the Hook Yacht Sales has a proven process for both dealers and private sellers to liquidate their used boats and trades immediately! We have been the industry leader in marine wholesale since 2012. If you are looking for a fast, fair and competitive number on your boat please click here!