Jun 18, 2019
USCG Documentation VS. State Titling
The difference between the two options
Confused about documenting or tilting your new boat? We are here to help clear up the confusion! So you have just purchased the boat of your dreams but don't know what comes next. You ask yourself, "How the heck do I know if I need to state title or USCG document my boat?" There are certain criteria you can use to decipher if your boat needs to be documented by the United States Coast Guard or state title. We are referring to recreational use vessels only. What is the difference between USCG Documentation VS. State Titling?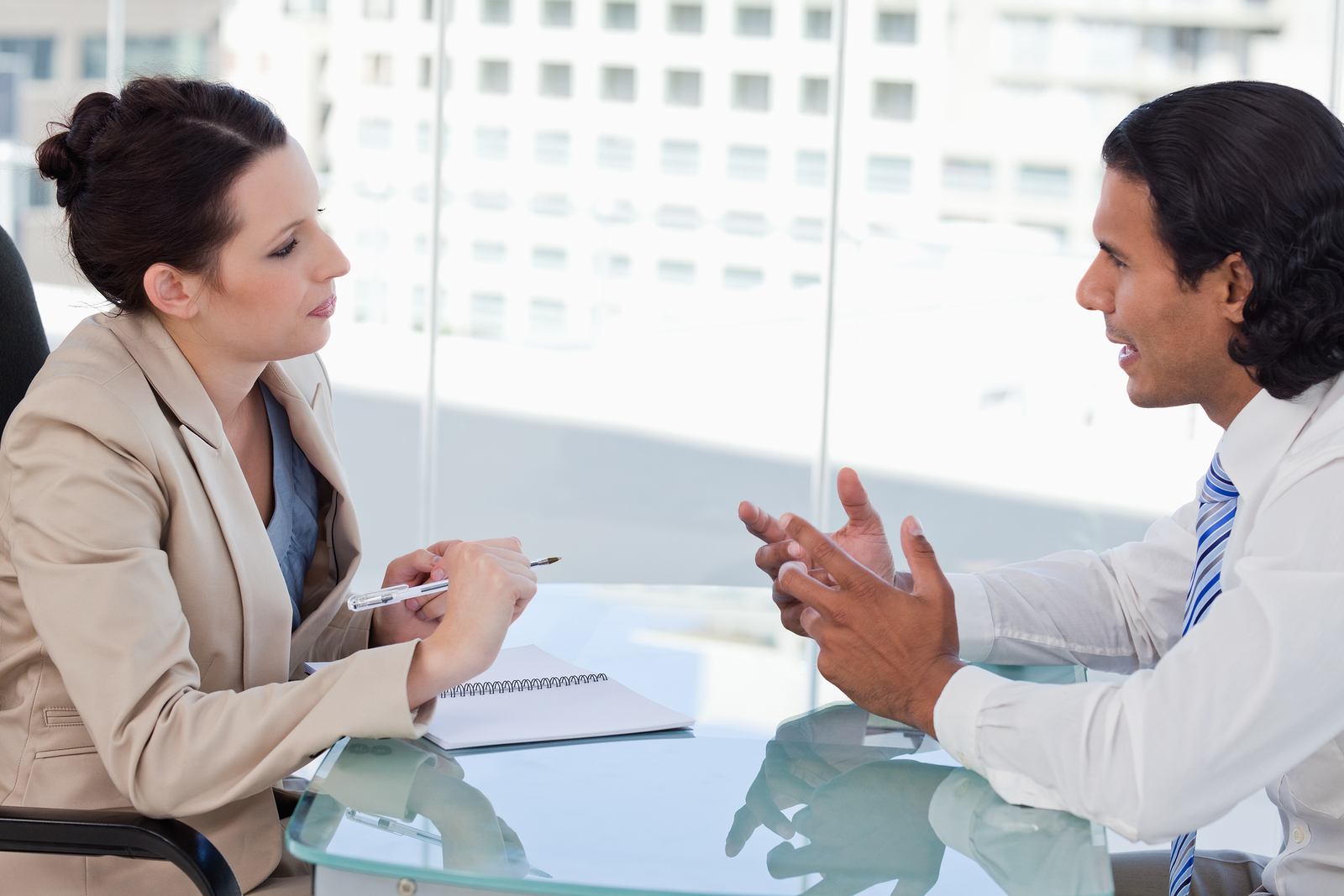 What USCG Documenting Your Boat Means
Documenting your boat with the USCG means it is being titled on a national level. The vessel you are trying to document must abide by the following criteria: the vessel is of at least five net tons, it has a hull number, the owners are US citizens, and the owners have filled out an application for documentation with the USCG. You can find the Initial Vessel Documentation instructions to document your boat here at the Coast Guard National Vessel Documentation Center site. Generally, boats that are 25 feet in length and bigger qualify to be documented, regardless of their weight. If you took out a loan for your vessel, the bank might require you to document your boat. If you have purchased a smaller boat like a tender or dinghy these generally do not qualify to be documented and will only have to be state titled.
A documented vessel may not have a state certificate of title but can be registered in the state in which it is primarily used. States like New York, New Jersey, and Maryland, are allowed to document and state register their vessels. Other states like North Carolina, South Carolina, and Florida require for the vessel to be 'deleted' from the USCG in order for the boat to be state titled. In order to 'delete' the vessel from the USCG, all mortgages must be satisfied by the lienholder if not free and clear.
If you are a US citizen and plan to operate the vessel in foreign waters, regardless of the size of the vessel, the boat must be documented by the USCG.
Do I still have to pay taxes if my boat is USCG documented?
The answer is yes. Often boaters are confused about whether they still have to pay state taxes or not. Regardless of your vessel is documented, it must still comply with state laws and pay applicable state taxes in the state you plan on operating the vessel.
This is what a USCG Certificate of Documentation looks like.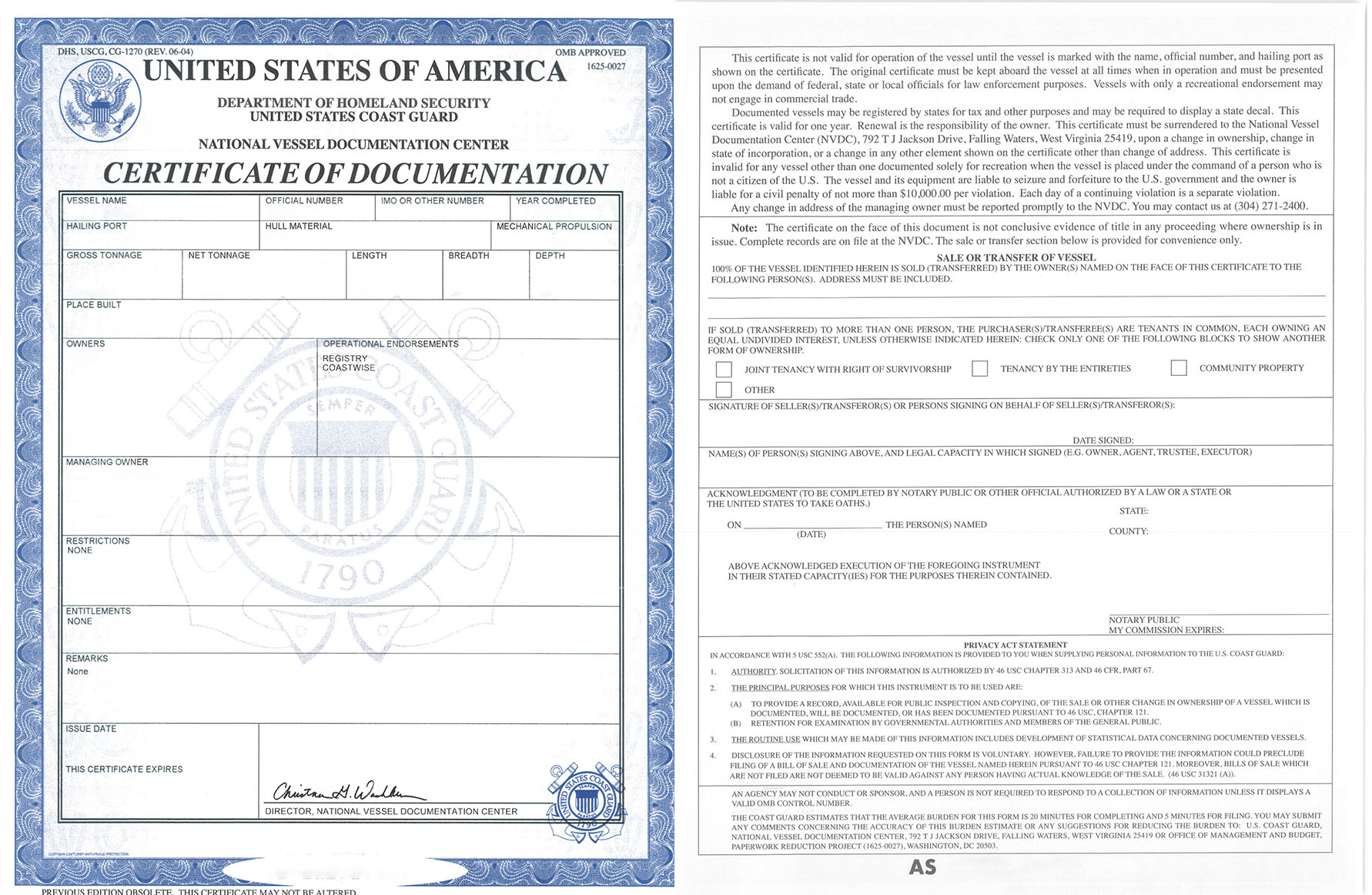 What State-titling Your Boat Means
The local state agency is often the same that registers cars, like the DMV or the MVA. However, sometimes it could be another agency, like the Department of Natural Resources (DNR). Recreational boat owners are required in the U.S. to register their vessels with their state governments. Each state is different and requires different paperwork and fees from the other. Here's a link to your state's rules for boat registration.
This is an example of what a state title looks like.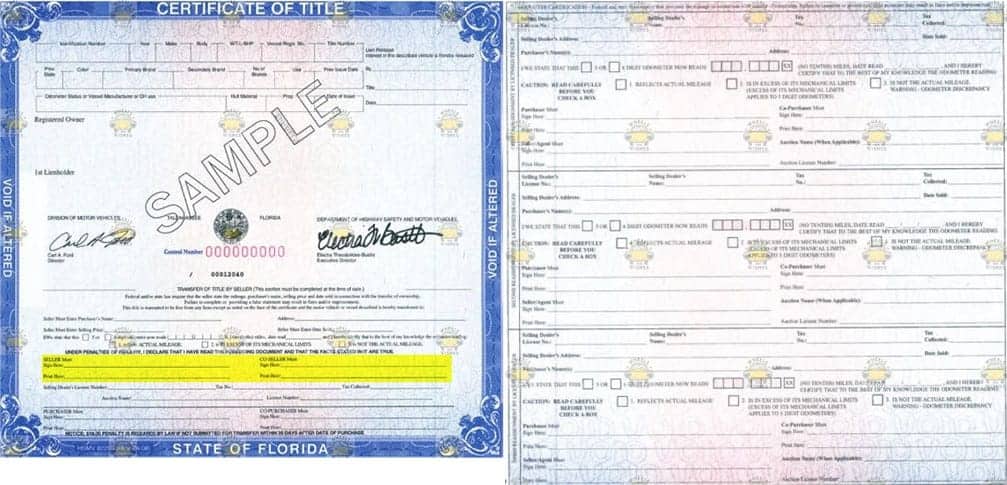 If you have purchased a vessel from Off the Hook Yacht Sales and need to state the title of your vessel, we can help! We assist with state titling in North Carolina, Florida, New Jersey, and Maryland. We also now assist clients with USCG documenting their vessels for a $595.00 fee.