Aug 1, 2019
US Open King Mackerel Tournament 2019 | Off the Hook Yacht Sales
Last weekend, October 4-5, 2019, Off the Hook Yacht Sales fishing team took out the 2019 Nor-Tech 340 to Southport, NC to participate in the 40th annual US Open King Mackerel Tournament. This Coastal Carolina Premier Fishing Tournament attracts more than 400 boats annually and showcases the charming, beautiful city of Southport- Oak Island area. The King Mackerel tournament is a perfect event for all families and friends of any age. 
Tournament Results
This year "Nauti-Edition III," won total winnings of $25,000 reeled in by Angler Robert Carr from Wilmington NC. The King Mackerel that took in the prize money weighed 36.60lbs. "Daddy Rabbit," was second in place with $10,000 earnings with a 36.20lb King Mackerel reeled in by Angler Brandon Dean from Southport, NC.
Off the Hook Yacht Sales Results
On Friday the Off the Hook team of six started around 7 am and headed about two miles from the beach where they caught their first King Mackerel at 22lbs. The next location they went to was the Lighthouse rocks which weighed 19lbs. 
On their second day fishing, the winds were gusting to 35 knots and steady to 20 knots. They checked out about 7:45 am and found bait around 9 am. The Nor-tech took them about three miles from the beach where they got their third King Mackerel weighing in 18lbs. Regardless if we did not win the event, the boat performed perfectly and on both days the crew had a great time. They can't wait to participate again next year!
2019 Nor-Tech 340 Listing
For almost 30 years, Nor-Tech Hi-Performance Boats has been building vessels with unrivaled craftsmanship. Nor-Tech takes pride in taking the time to make sure every stage of the boat-building process is done exceptionally well. Every detail has our full attention. The result is a top-notch, custom vessel that will provide owners and their guests with a luxurious Nor-Tech lifestyle. The gold standard is the Nor-Tech standard.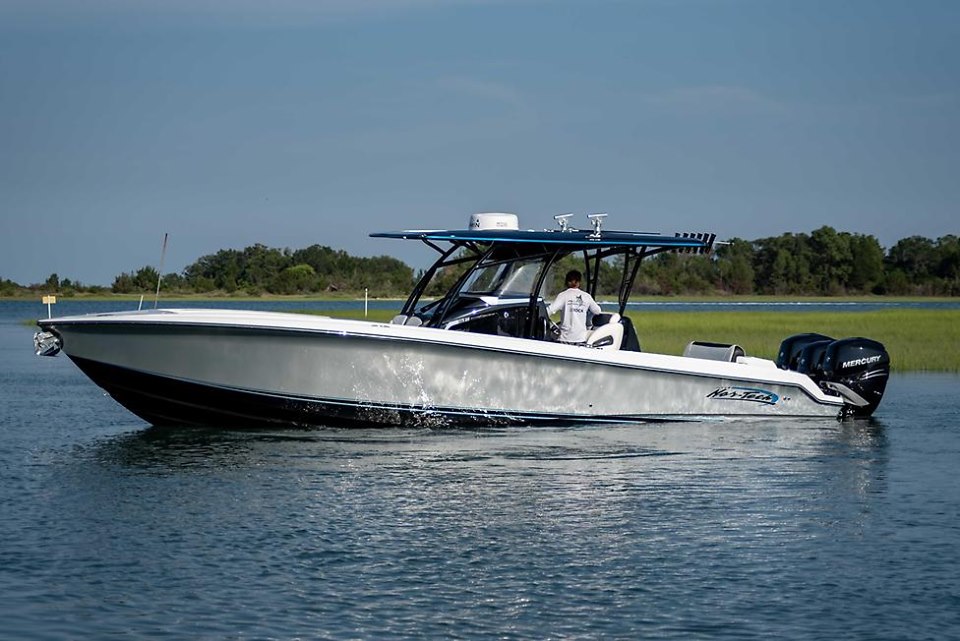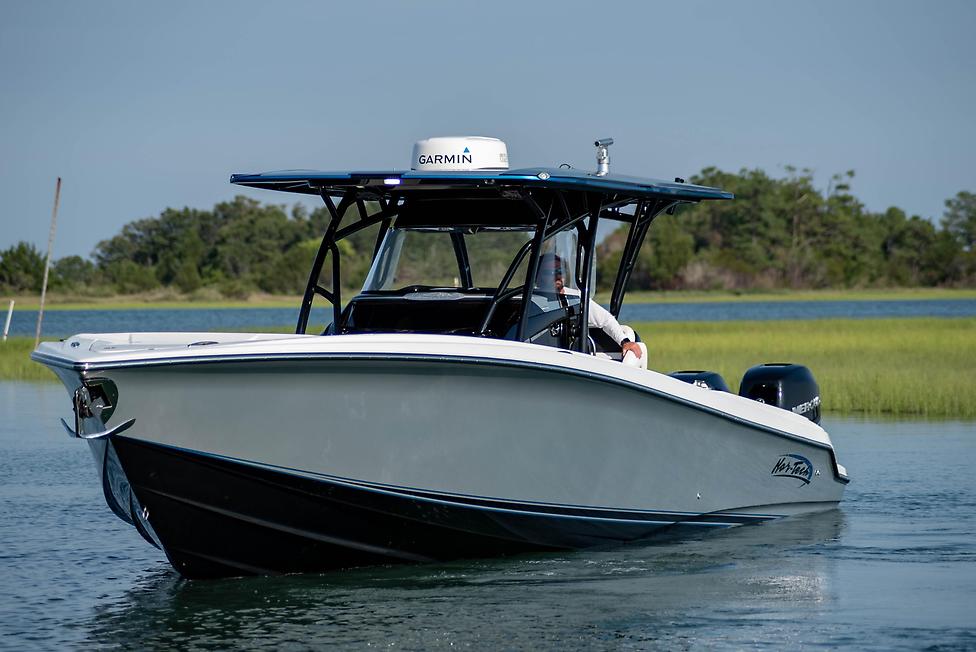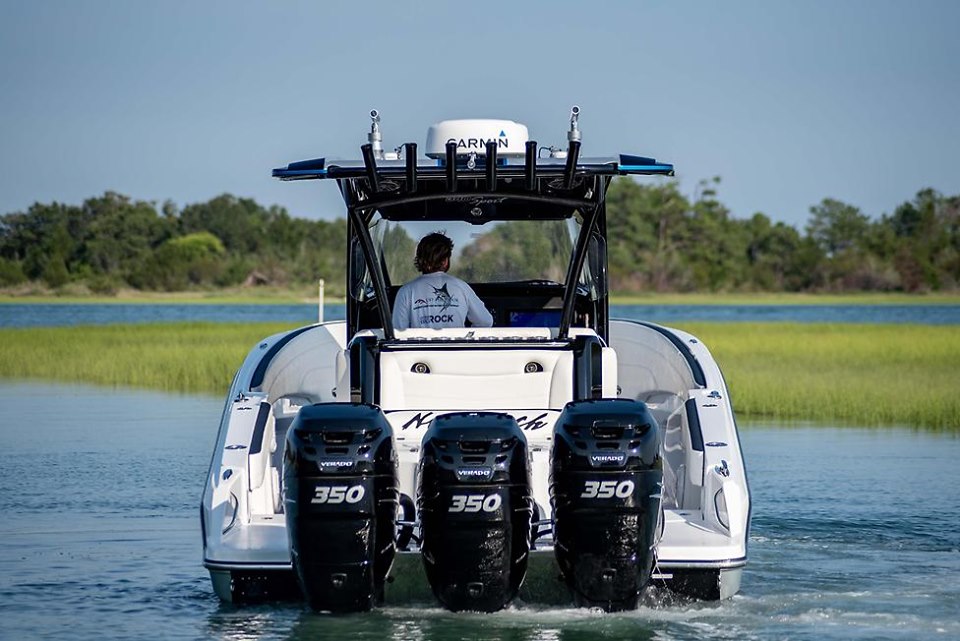 If you are interested in viewing this Nor-Tech 340 we have located in Wilmington, NC, do not hesitate to contact Tyler Revis at 863-423-0019 | tyler@offthehookys.com
The US King Mackerel Tournament has set dates for October 1, 2020, at 7 pm at Southport Marina. To learn more about next year's event click here.

Off the Hook Yacht Sales has a proven process for both dealers and private sellers to liquidate their used boats and trades immediately! We have been the industry leader in marine wholesale since 2012. If you are looking for a fast, fair, and competitive number on your boat please click here!