Feb 28, 2022
A Conflict of Interest: Ukrainian Sailor's Retaliation to Russian Boss
Many outraged citizens are quite passionate about voicing their support in the face of the current instability and disarray in Ukraine. A Ukrainian sailor working onboard a superyacht owned by a wealthy Russian businessman chose an unusual way to react, sending a clear message. Let's take a look at what transpired and go over some of the yacht's specifications.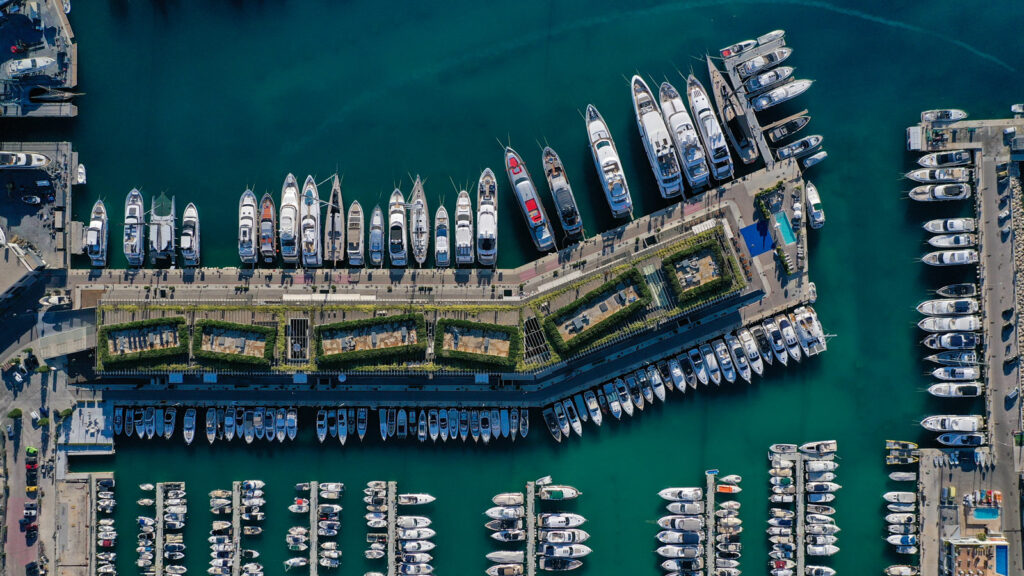 (Source: BOAT International)
Overview
According to local accounts, the man's name is D. Taras O, and he worked as the chief engineer aboard the "Lady Anastasia." Alexander Mikheev, the CEO of Rosoboronexport, a Russian state-owned military weapons dealer, owns this gigantic yacht. To give you a clearer idea of Mikheev's status, Rosoboronexport is a major player in the international arms industry. Helicopters for military and civilian use are produced by his company.
Reasoning Behind the Attack
Footage of a Russian cruise missile striking a residential structure in Kyiv, Ukraine's capital, was shown to the Ukrainian sailor. D. Taras O identified the missile in the video as being made by a company owned by his boss after additional inspection. This prompted him to exact vengeance by opening a big valve in the engine room and crew quarters. He also turned off the electricity and shut off the fuel valves to prevent pollution. He told the rest of the crew to exit the boat, which was docked in Port Adriano on the Spanish island of Mallorca.
"My boss is a criminal who sells weapons that kill the Ukrainian people"

D. Taras O, www.vice.com
As the events unfolded and the boat began to sink, he reminded his crew that they, too, were Ukrainians whose country was under attack. The sailor stated unequivocally that he would bear full responsibility for the losses. After being detained, he testified in court that he just wanted to cause material damage and that he had no intention of harming the owner personally. He has no regrets about his actions and would do them again if it meant sticking up for his country.
Sensation Yachts manufactured this luxury motorboat in 2001, and it costs $7.8 million dollars. It is 48 meters long, has four decks, and can accommodate up to ten people. This big boat is amazing, and the attention to detail can be seen in these photos.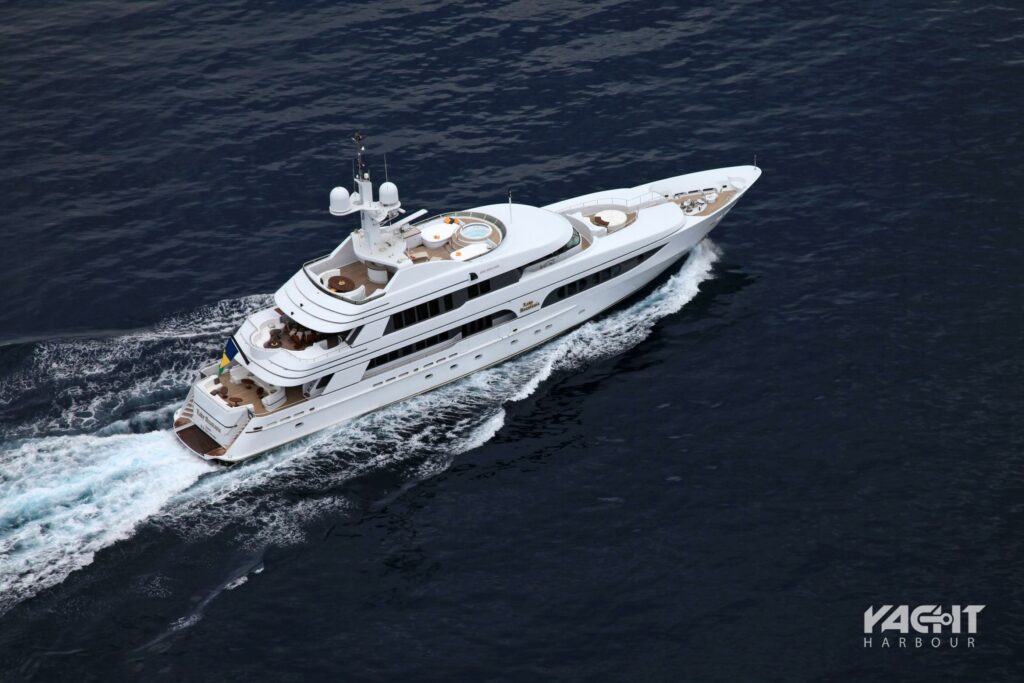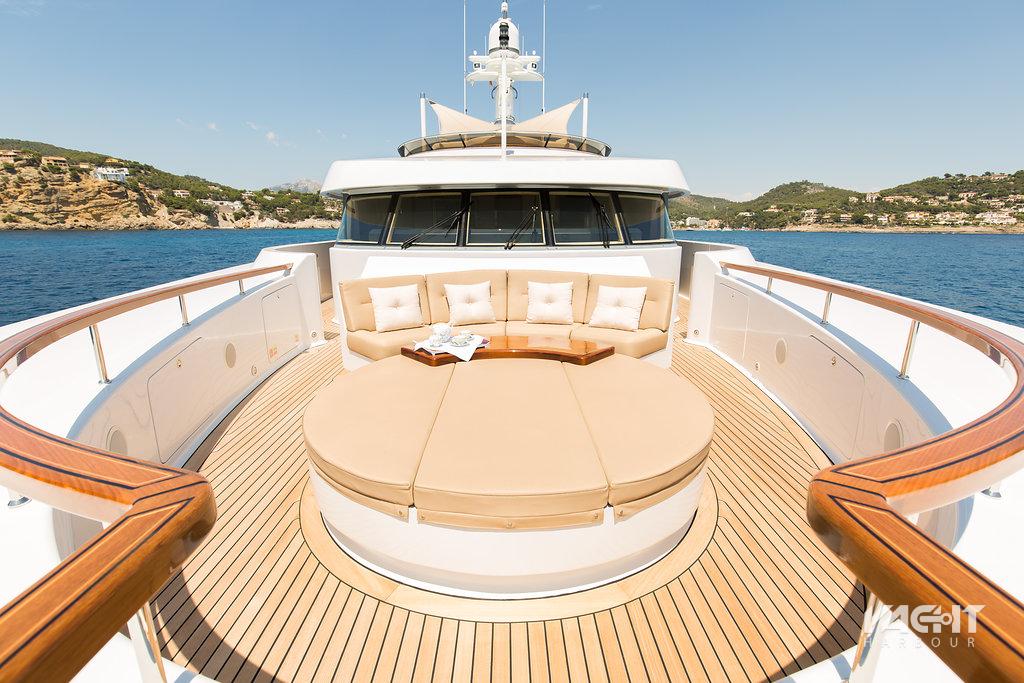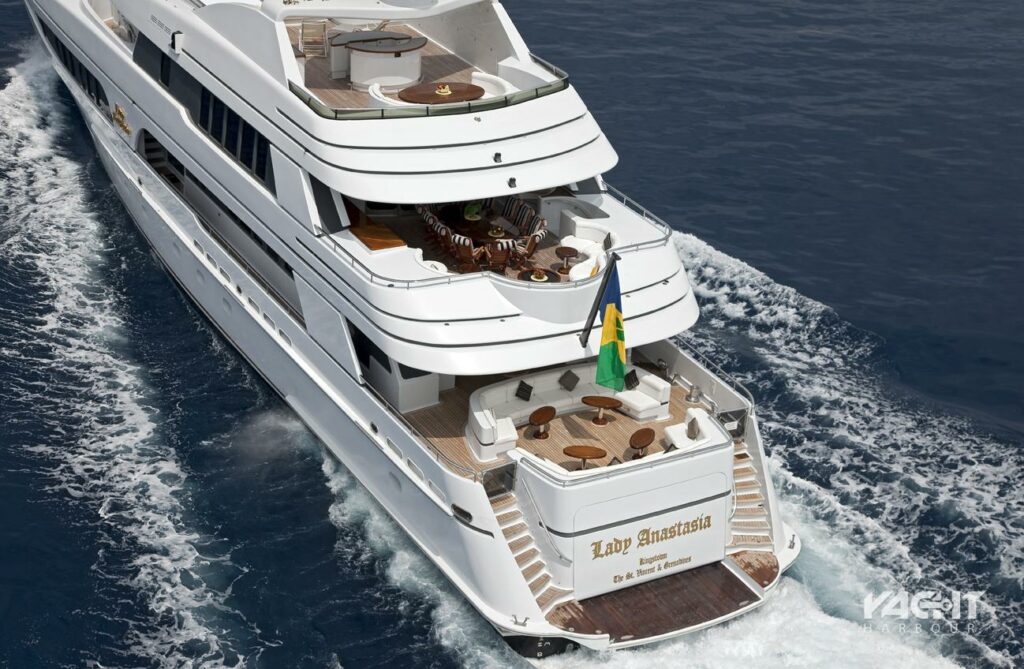 (Source: yachtharbour.com)
Interested in your own motor yacht? Take a look at our motor yacht inventory before the spring boating season begins!