Aug 3, 2020
Tropical Storm Isaias
Boating around the East Coast or the Gulf of Mexico has its perks, but it also means being a target during hurricane season, which is between June 1 – November 30th. Whether you have been boating in these areas for years or you just started, it is extremely important to protect and prepare your vessel during these months. We are currently watching the impacts of Hurricane Isaias as it went through the Bahamas and the south of Florida. This hurricane will have effect on the entire East Coast for the next 2-3 days, most likely downgrading from a hurricane one to a tropical depression after it hits landfall somewhere in the Carolinas Monday evening. It is important to know well in advance the tips we have listed below to keep your boat afloat during a tropical storm. Stay safe!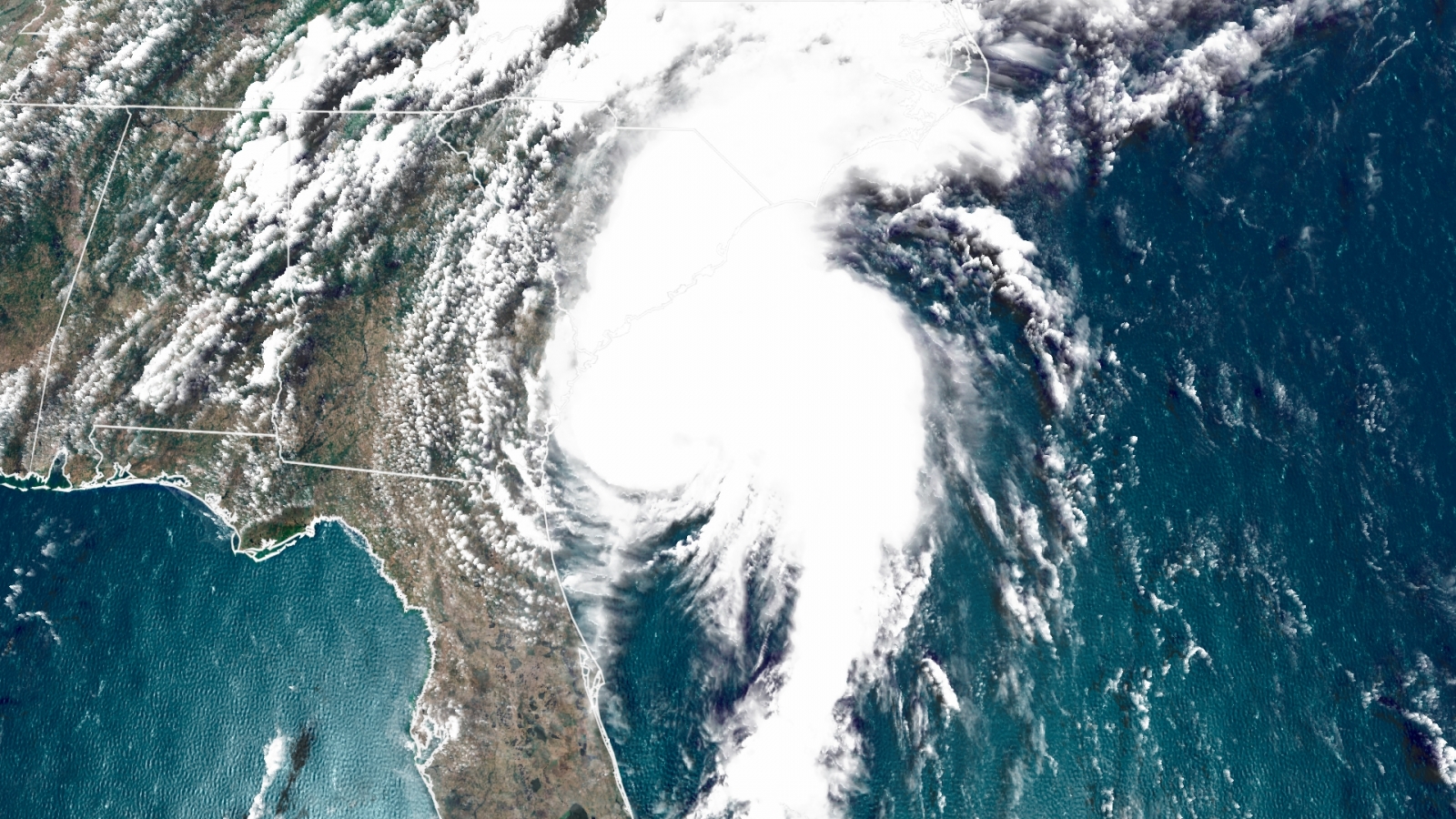 STAY CONNECTED
Weather.com is a great place to get informed about current and future weather alerts. Once a tropical storm appears, you can immediately start tracking it. They also show what category it will be at what time, along the wind speeds. This is an extremely helpful tool to stay safe during hurricane season. On this website, you can also find a shelter or report lost pets when your area is affected by these storms. Another great option is MyRadar App. "MyRadar is a fast, easy-to-use, yet powerful weather app that displays animated weather radar around your current location, allowing you to quickly see what weather is coming your way. Just start the app, and your location pops up with animated live radar, with radar loop lengths of up to two hours. This basic functionality provides the quickest way to get a fast snapshot of the weather on-the-go, and it's what has made MyRadar so successful over the years. Check your phone and get an instant assessment of the weather that will impact your day." Source – MyRadar Weather Radar. There is also a Hurricane Tracker available as an upgrade. This is a very useful tool during hurricane season as the tracker is up to date and sends you notifications if anything changes with the storm. This App is available on iPhone and Andriod mobile devices.
GET OUT!
When a bad storm is coming your way, it is usually best to haul out your vessel and move inland as quickly as possible. If you wait too long, you can end up stuck in traffic jams on highways and back roads once your state announces a mandatory evacuation. Remember, your safety comes first. Do not leave your area later on and risk yourself for your boat!
BATTEN DOWN THE HATCHES
If you cannot move your boat, the other option is to quite literally batten down the hatches. This is also better to do sooner rather than later if you know that you are not able to move your boat. The first thing you will need to do is remove EVERYTHING on your boat that is unattached. Cushions, rods, life jackets, boat accessories, absolutely anything that could potentially disconnect from the vessel. Not only will this protect you from losing these items, but it will also keep them from being thrown at anyone or anything still in the area during the storm. Gather any fenders or similar objects you have to absorb as much impact as possible. As for the windscreens, make sure you either cover them or detach them. We also recommend using four times the usual amount of line that you usually use. If you must go this route, you should make sure your boat is as secure and protected as possible.
LASTLY, DO NOT TAKE YOUR BOAT OUT ON THE WATER
It is never a good idea to take your boat out into the open water during a storm. Again, if you cannot take your boat inland, simply secure it as much as possible at the marina or dock it is at. Your boat may be further away from the destruction, but you will be putting yourself in extreme danger. We know how important boating is to many of the people in these areas, but being out on the water during a storm is not the solution.
No matter what preparations you need to do for a hurricane, please remember that at the end of the day, your boat can be replaced. While they are not cheap, you and your families' lives are priceless! Get your boat secure far in advance during hurricane season so you have plenty of time to evacuate the area. As always, stay safe!
You can track Isaias here!
Off the Hook Yacht Sales has a proven process for both dealers and private sellers to liquidate their used boats and trades immediately! We have been the industry leader in marine wholesale since 2012. If you are looking for a fast, fair and competitive number on your boat please click here!