Nov 18, 2021
Top Five Best Things to Cook on Your Boat this Thanksgiving!
Spending the holidays on the water can be a fun and memorable experience surrounded by those you love. With Thanksgiving quickly approaching, what better way to spend it than aboard your boat or yacht with a delicious Thanksgiving dinner. So don't sweat it! You can still prepare and enjoy traditional Thanksgiving meals with these boat-friendly variations! Here are the top 5 best things to cook on your boat this Thanksgiving.
1. Turkey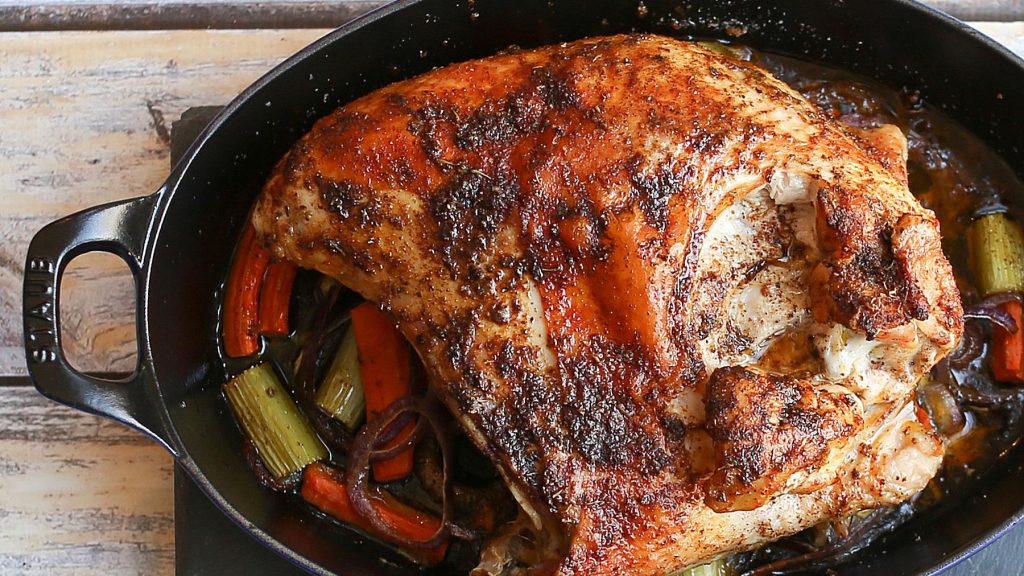 Whether you are spending Thanksgiving in your home or on the water, it does not truly feel like Thanksgiving without Turkey! Although, you might be thinking, is it possible to cook a turkey on a boat? Yes, it sure is! We suggest the easiest way to cook a turkey onboard a yacht or even a boat is by using a Dutch Oven. This is the easiest and quickest way to roast a whole turkey, which makes it easy and stress-free while preparing on a boat.
How to Prepare a Turkey

First, you'll need to buy a Dutch Oven if you do not already own one. Having a Dutch Oven on your boat opens many possibilities for a variety of recipes so it will make for easy cooking!
Tip: The best dutch oven for cooking a turkey are equipped with a temperature gauge or digital readout, so it ensures you are cooking at the proper temperature
After you have your oven squared away, you'll need to make sure you have the right size turkey for your oven. A 10-12 pound turkey usually will fit many Dutch Ovens and should take about 2.5 hours to cook using the directions below which is much quicker than using a traditional oven.

Preheat the Dutch Oven to 500 degrees
Prepare the turkey however you prefer with desired seasoning, rubbing, and stuffing with desired filling
Put the turkey in the Dutch Oven and roast at 500 degrees for 20-30 minutes
Reduce heat to 350 degrees and roast for another 2 hours
Remove turkey from the oven
Use the turkey thermometer to ensure the internal temperature of the turkey has reached 165 degrees
Let stand for 25 minutes
Serve and enjoy!
Now that you have the turkey squared away, you now have to come up with yummy side dishes! Luckily here are a few dishes that are easy to prepare, heat, and serve on your boat!
2. Mashed Potatoes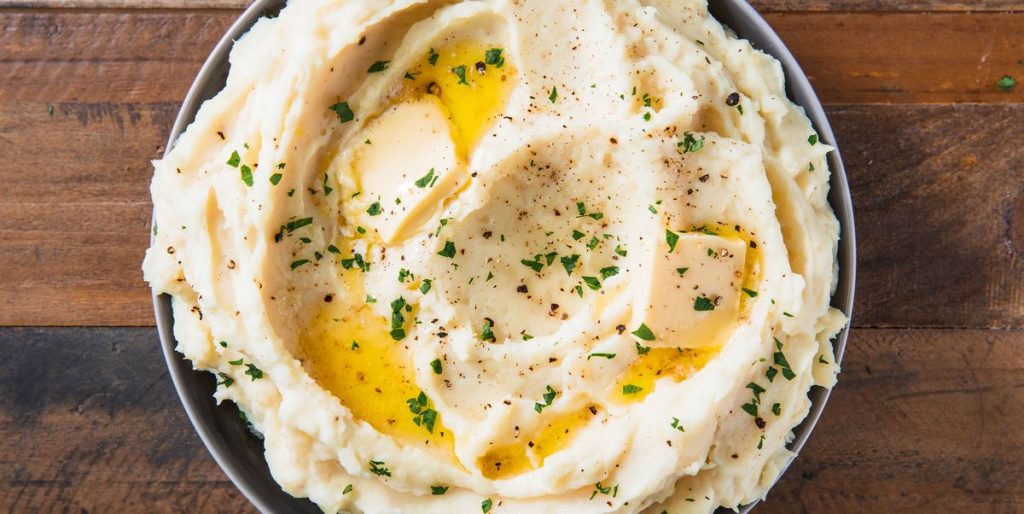 When you think of Thanksgiving dishes, one item that instantly comes to mind is mashed potatoes. They are a staple on any Thanksgiving table! Another plus to this side dish is all you really need is a large pot on a stovetop! As most boat galleys and yacht kitchens will have electric stovetop burners or a grill that can serve as one, you can make this simple dish to satisfy any Thanksgiving crowd!

How to Prepare Mashed Potatoes
Fill the pot with water leaving enough room for the potatoes once you add them
Add a few pinches of salt to the water
Bring the water to a rapid boil
Add potatoes (the rule is 1/2 lb. per person, although you will be limited by your pot)
Boil for 30-40 minutes
Reduce heat to simmer
Drain excess water
Use a potato masher or large wooden spoon to mash the potatoes in the pot (reducing dishes onboard)
Add a full stick of butter or other alternative, and salt and pepper while stirring
Slowly stir in 8-16 ounces of heavy cream, or alternative to achieve the desired consistency
Repeat if necessary, serve and enjoy!
3. 5-Minute Cranberry Relish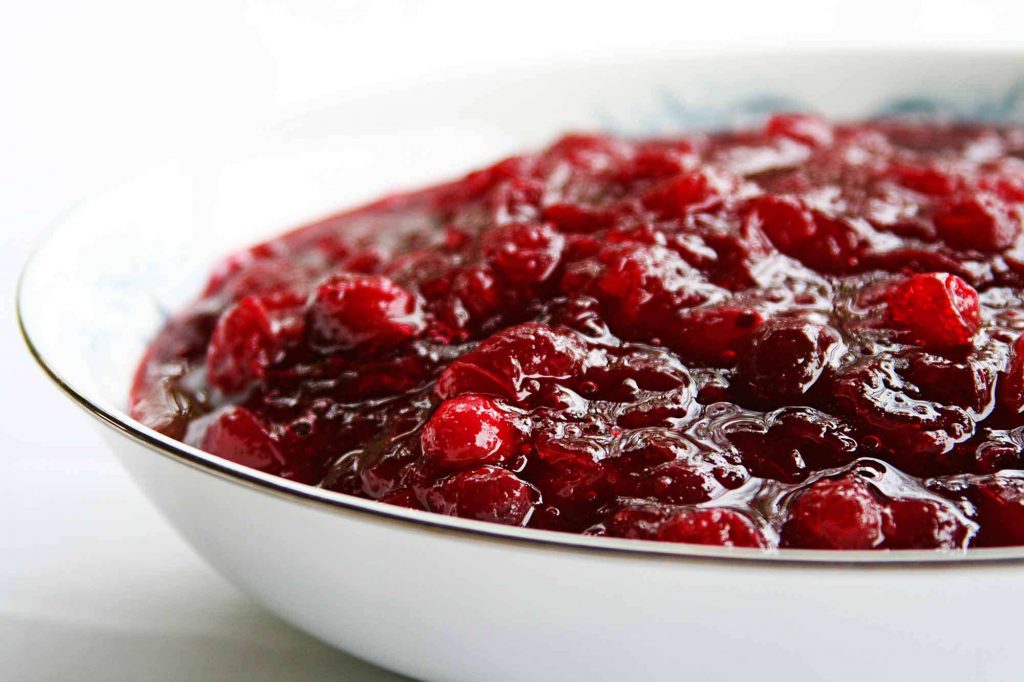 This cranberry relish recipe will blow your mind! It is so simple to make yet it is still packed with flavor! All you need is a food processor and you're good to go! This can be served and eaten by itself or on top of your other favorite dishes such as the turkey.
How to Prepare Cranberry Relish
Slice the very edge root ends off of the orange, just until you see the flesh. Leave the rest of the skin on the orange and slice into 8 pieces.
Place the fresh cranberries, orange slices and sugar in your food processor and process until smooth (or until no large chunks remain).
Refrigerate until ready to serve (it tastes best after being in the fridge for at least one hour)
4. Stovetop Cornbread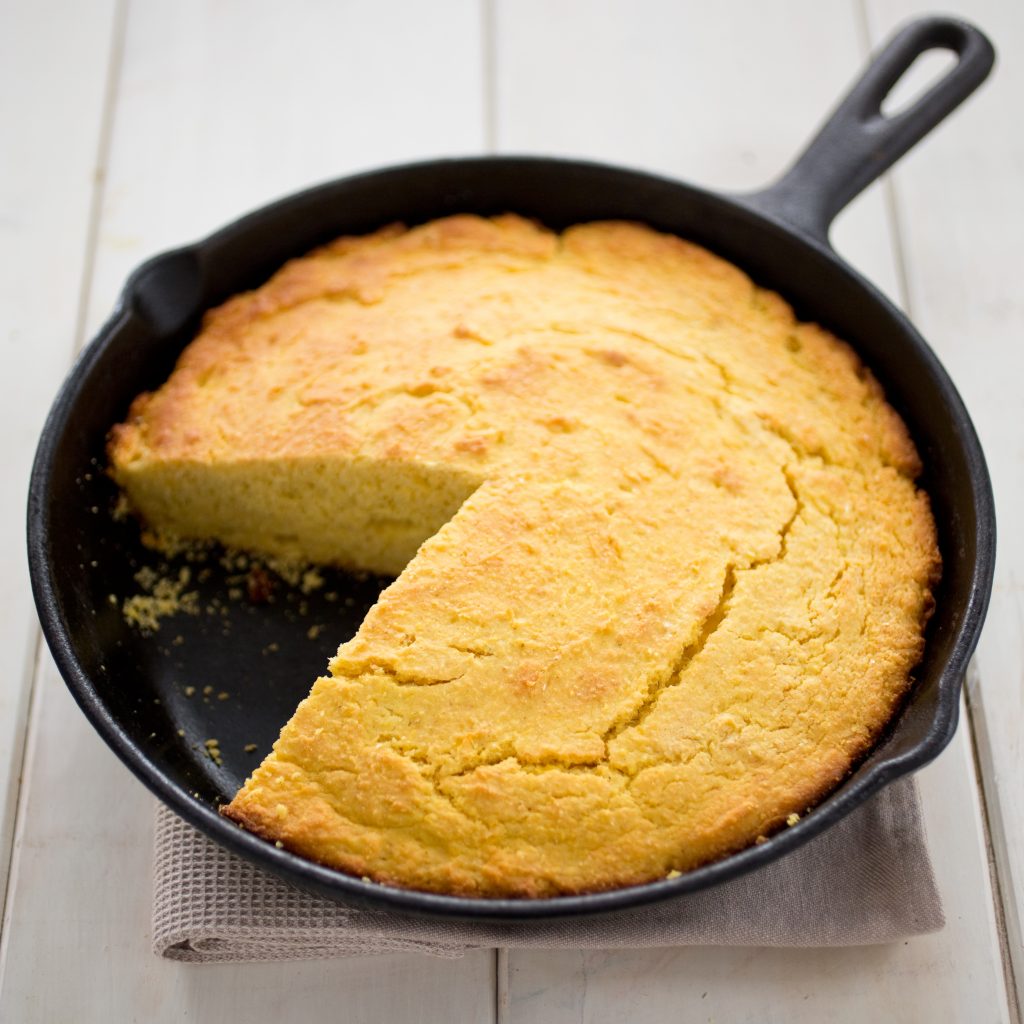 This cornbread recipe is super yummy and saves time by using the stove! You don't have to wait for an oven to heat up and the cornbread is perfectly cooked and it's super simple to pull together. At home, you can also save more time by mixing together the dry ingredients and storing them in a sealable container or baggie.
How to Prepare Cornbread
Measure buttermilk into a small bowl. Add egg and beat with a fork. Stir in oil and honey.
In another bowl, mix cornmeal, salt and baking soda.
Heat skillet, add 2 teaspoons butter or oil and spread to cover bottom and sides of skillet thoroughly.
Add cornmeal mixture to milk mixture, stir, and pour into hot skillet. Reduce heat to medium-low and cover. (If skillet has no lid, improvise with foil, a plate, etc.)
Check after 6 – 8 minutes. (It may take a few minutes more.) Cornbread has cooked long enough when firm around the edges and center is almost firm. Turn off heat and let stand, covered, for a few minutes. It will continue to cook.
Serve warm!
5. Individual Apple Cinnamon Tarts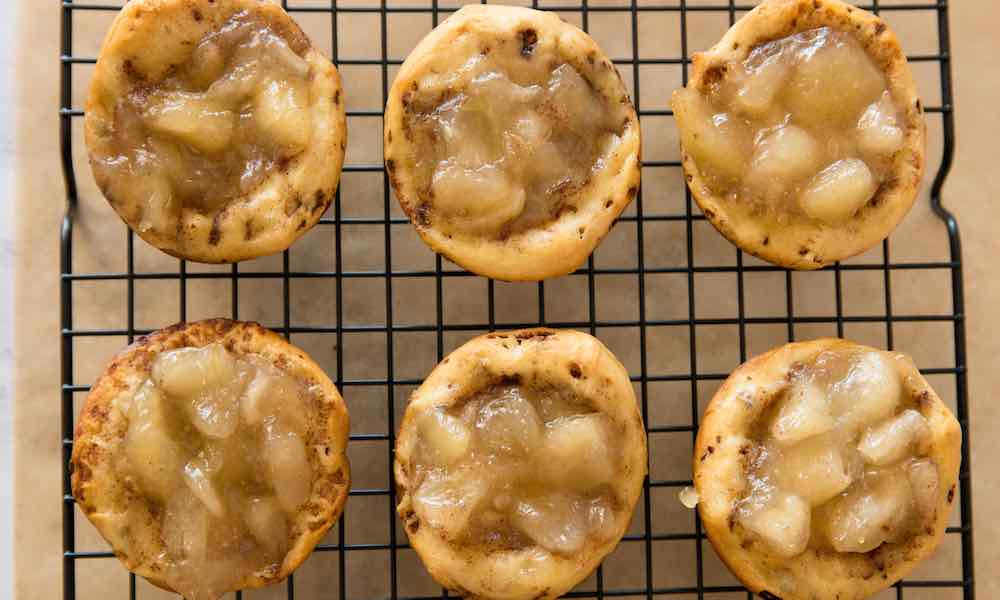 What would a Thanksgiving meal be without dessert! These apple cinnamon tarts have minimal ingredients which makes it the perfect way to have a delicious dessert while on the water!
How to Prepare Cinnamon Tarts
On a floured work surface, roll dough into a 6-by-14-inch rectangle.
Dot upper two-thirds of dough with butter and fold dough in thirds
Refrigerate on a baking sheet until firm, 1 hour (or up to 1 day).
Cut dough crosswise into 4 equal rectangles. Place dough on a pan lined with parchment.
Preheat the oven to 375 degrees.
In a large bowl, gently toss together lemon juice, flour, brown sugar, salt, 1/4 teaspoon cinnamon, and apples. —- –Leaving a 1/2-inch border, arrange apples over dough, overlapping slightly.
In a small bowl, combine egg yolk with 1 teaspoon water. In another small bowl, combine granulated sugar and 1/8 teaspoon cinnamon.
Brush edges of dough with egg wash and sprinkle them with cinnamon-sugar mixture.
Bake until crust is golden brown and apples are soft (30 to 35 minutes). Serve warm, topped with ice cream if desired!
We hope you enjoy cooking our favorite Thanksgiving food on your boat this year. Here are some more recipes to check out!