Dec 13, 2022
Top 5 Best Gifts to Give
Leave the stress of deciding what to get your family and friends behind you. This holiday season, we present to you the top 5 best gifts to give for boat lovers! These items will undoubtedly come in handy during the summer. Why not get a gift that everyone will appreciate?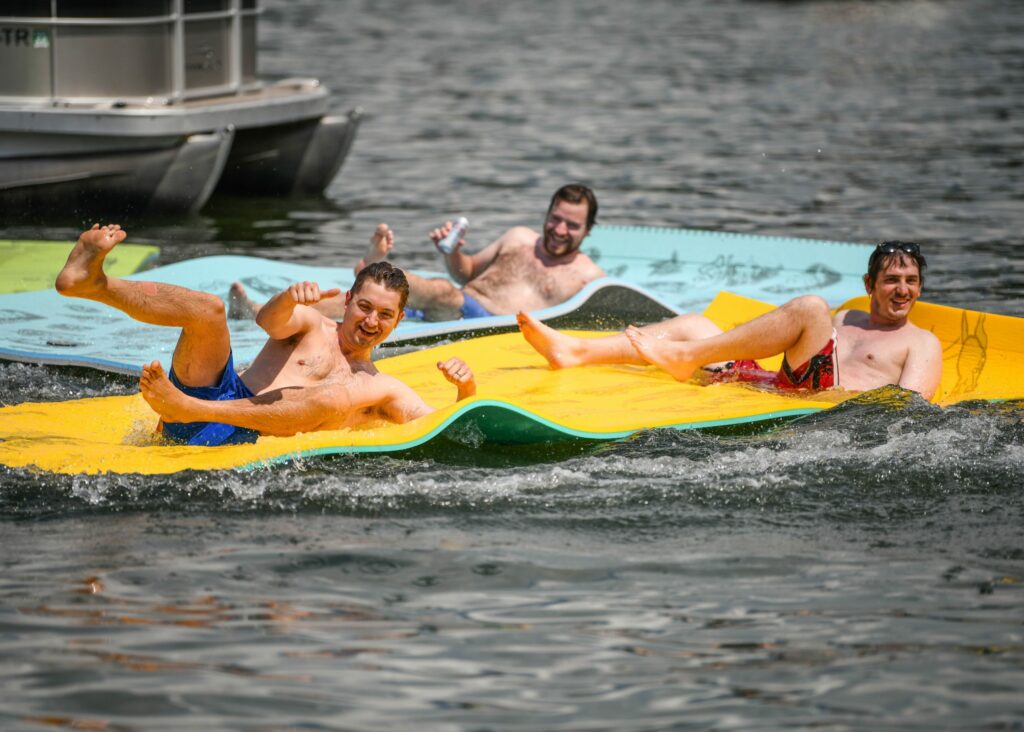 (Source: Aqua Lily Pad)
This floating pad provides hours of entertainment for the entire family. It's simple to transport and carry along on a boat ride when you want to drop the anchor and hang out in that area. Better yet, you can throw it off the side of a dock and float in the water without having to tread water. There are several sizes to choose from depending on your needs and where you intend to use the Aqua Lily Pads. This is the perfect gift for water enthusiasts who refuse to get out.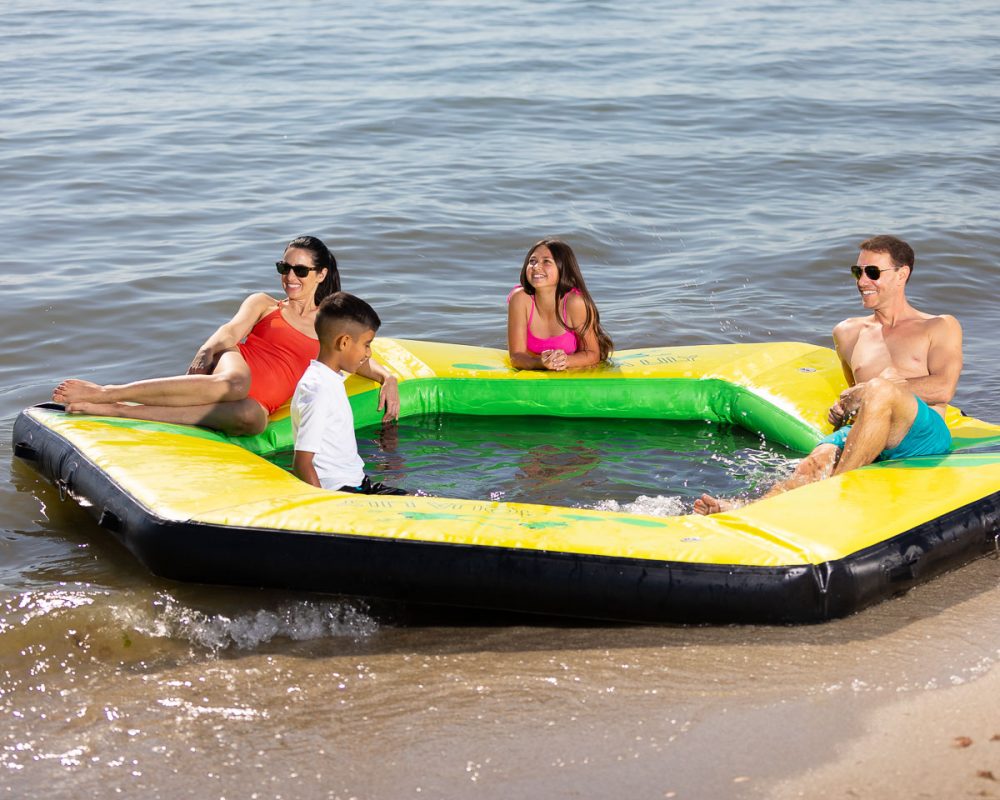 (Source: Aqua Lily Pad)
To unwind with friends and family in the middle of the water, use the Aqua Lily Inflatable Dock. The inner mesh area of our dock makes for the ideal place to cool off or let the kids play in the water. For increased stability and durability, the Aqua Lily Inflatable Dock has PVC drop stitching and is fused with hard nylon. It can take the usual knocks and bruises that come with being a lake toy, and for simple transportation, it deflates and fits in the provided travel bag. Ideal for people who enjoy portable, easy-to-assemble water toys that can be kept on a boat.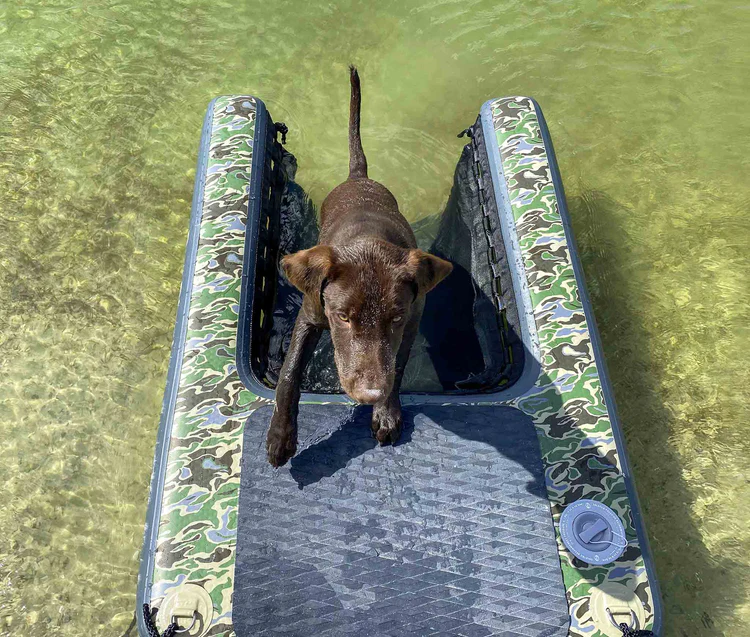 (Source: Solstice Water Sports)
If you enjoy boating, you most likely bring your canine companion along for the ride. This inflatable dog ramp will make the transition between the water and the boat easier for your dog. It's better for your dog, especially on hot days when exerting a lot of energy is more difficult. It's portable, easy to fold up, and simple to set up, making it ideal for travel. They offer three different sizes: Mini (28lbs), XL (120lbs), Sports XL (120lbs).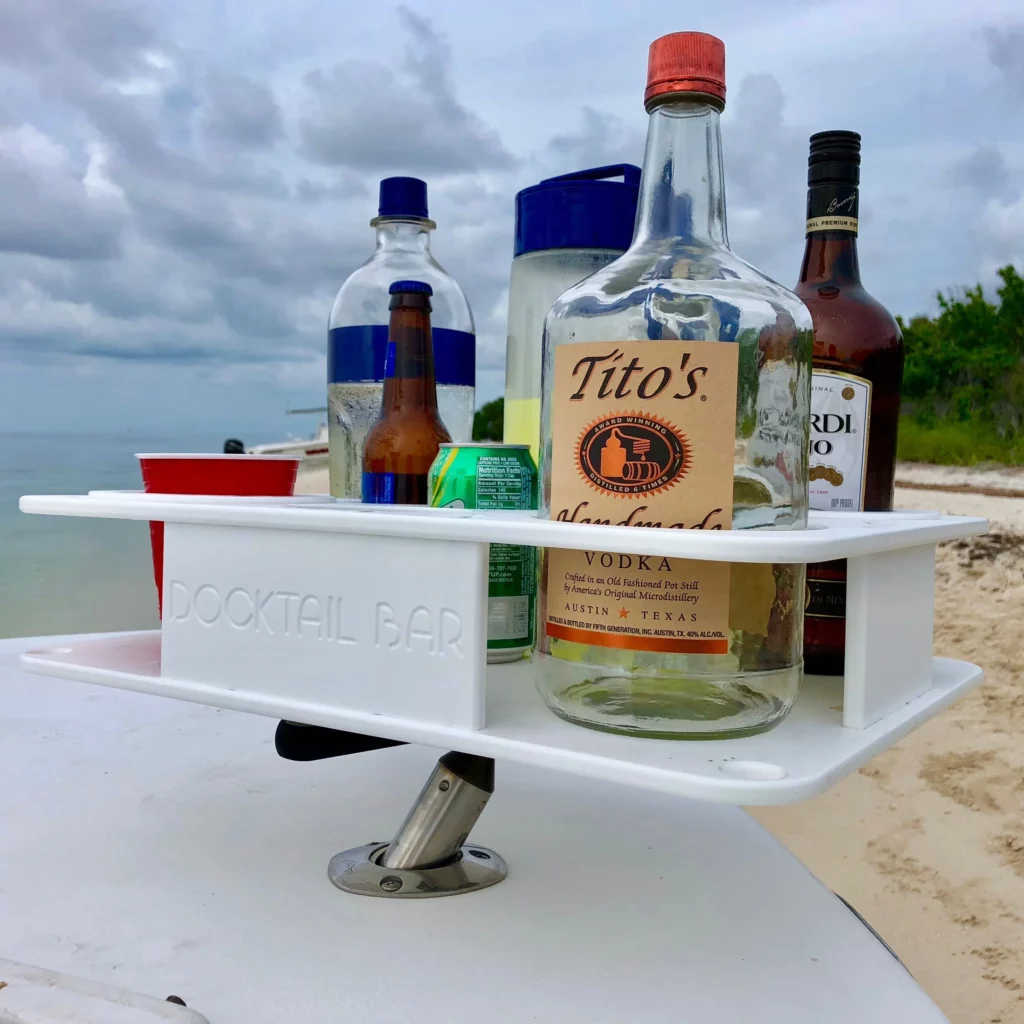 (Source: Docktailbar.com)
Everything you could possibly need for a great day on the water is available at the Docktail Bar and Table! The best option for increasing your beverage service and cup holder options is this unit. Maximize your deck space for entertaining, as it holds all of your favorite liquors, mixers, beers, and even snacks. What could be better than a portable bar! There's no need to be concerned about drinks spilling or bottles and cups shattering on the rocking boat. Allow the Docktail Bar to handle your drinks so you can enjoy yourself.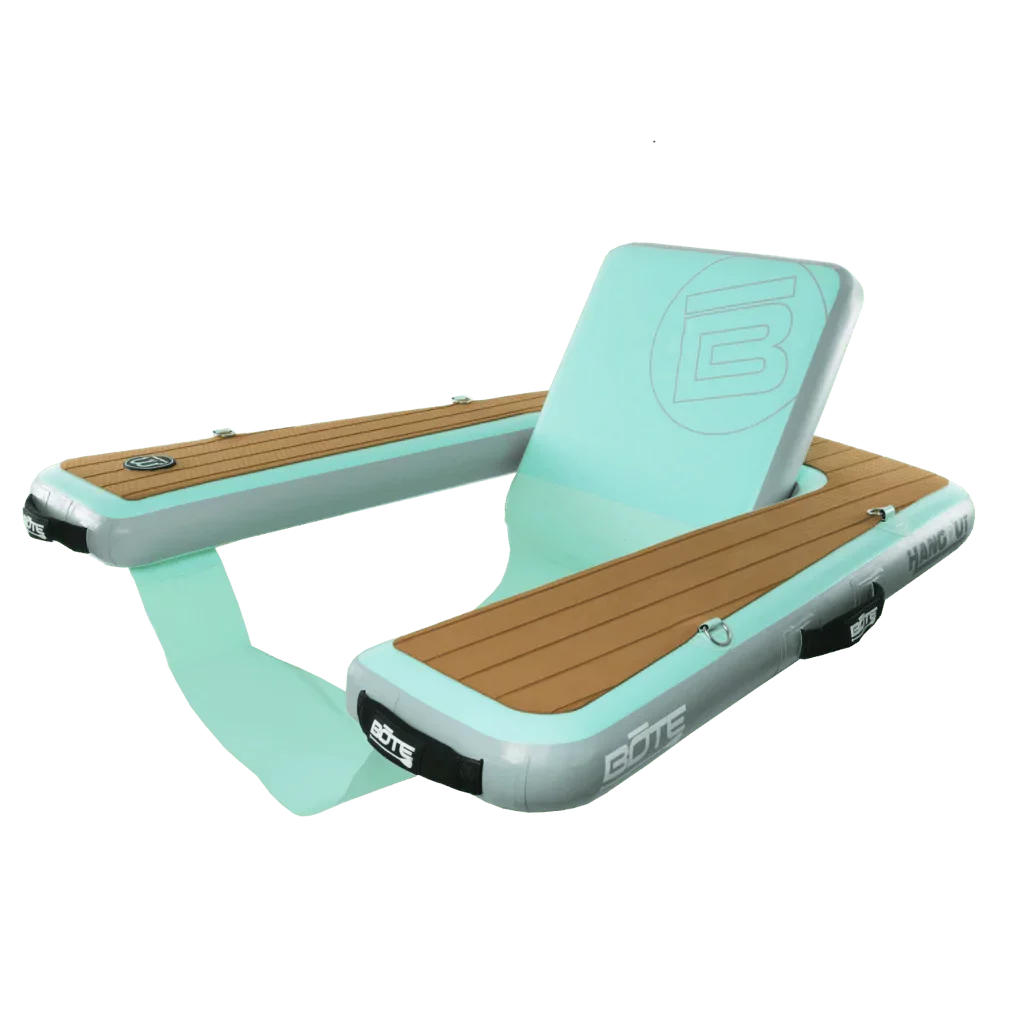 The Hangout Chair is submerged in the rear and has a floating upper half to provide you with the ultimate in-water Adirondack chair experience. It is ideal for hot days when the sun is glaring and you need to stay cool while floating. In comparison to the flimsy pool noodles we all used that flew out from under us, a PVC sling supports your bottom. This chair is portable and comes with a sling and a pump, so it can accompany you on any adventure!