Jan 10, 2022
The Annual Stuart Boat Show
The 48th Annual Stuart Boat Show in the lovely sunshine state of Florida is kicking off the boat show season in style. A weekend of browsing all 175 exhibitors while taking advantage of the seminars, music, food, and beverages on offer. What could be more relaxing than a weekend retreat surrounded by boats and pleasant weather?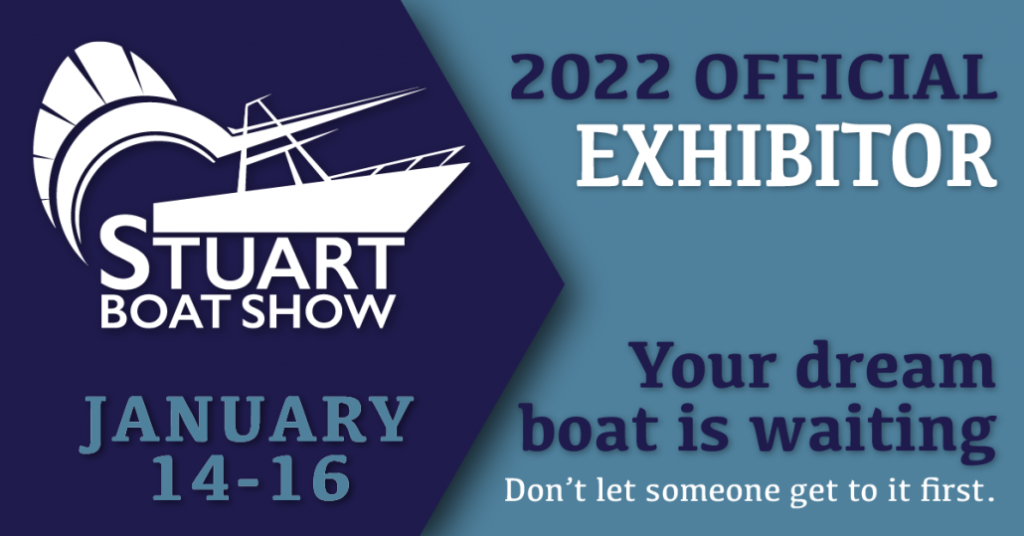 What to Expect
Many well-known sponsors and boat brands will have booths set up at the expo where you may meet them and ask questions. If you want to fit your boating lifestyle to your unique style, there are also vendors selling nautical clothing and jewelry. There will, of course, be plenty of boats to look at, including motor yachts, cruisers, center consoles, sport fishing boats, speedboats, and more.
The Stuart Boat Show is "named one of the top 20 events in the Southeast by the Southeast Tourism Society"

(stuartboatshow.com)
Ticket Information
Adults: $15
Veterans: $13 (only available at show gates)
Children: $8 (12 and under)
Where and When
January 14, 15 & 16, 2022
Friday: 10 AM-6 PM
Saturday: 10 AM-6 PM
Sunday: 10 AM-5 PM
54-290 NW Dixie HWY, Stuart, FL, 34994
If you're seeking more information on travel, transit, parking, or hotels, the Stuart Boat Show website has links to more information on each of these issues. For more information, go to the "directions & more" section of this site.
Come see us!
Off The Hook Yacht Sales will attend the Stuart Boat Show and we are pleased to announce we are showcasing one of the finest boats in our inventory, the 2019 Freeman 42LR in FLAWLESS condition. The boat was full-time crew maintained and was built with every available option from the factory. This boat is a must-see and will be available to view on dock F slip number 22 (F-22). Come to check us out and meet some of our boating experts!