May 4, 2020
May the Fourth Be With You!
ThirtyC is a superyacht design consultancy based in the United Kingdom.  The company began in 2015 and launched a series of images of Star Wars characters on superyachts for Star Wars Day, May 4th. As founder Rob Armstrong says, "just for fun." Thanks to their creative imagination we get to visualize Star Wars themed superyachts and tenders.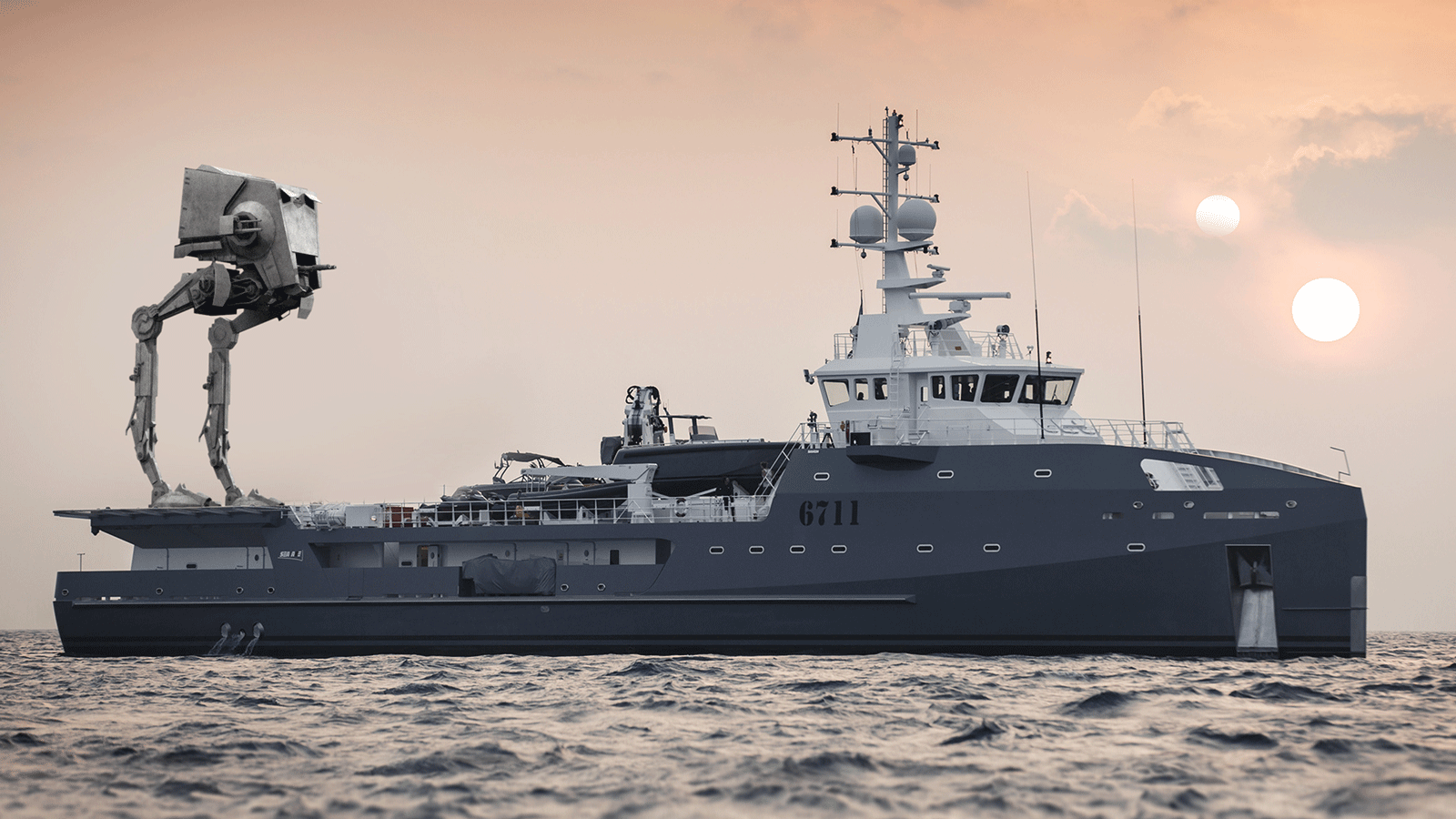 "Over the years, our images have gained more exposure and almost become expected," Armstrong said. "Each year is a challenge to think up a new creative angle for our audience and friends."
The agency has photoshopped Star Wars characters and vehicles on some renowned super yachts. For instance, the SilverFast, Eclipse, and many Damen support vessels are shown in the photos below. Armstrong mentioned that these yachts are the perfect canvas for his work, however, he also mentioned that some credit must go to all the yacht photographers for the fantastic images.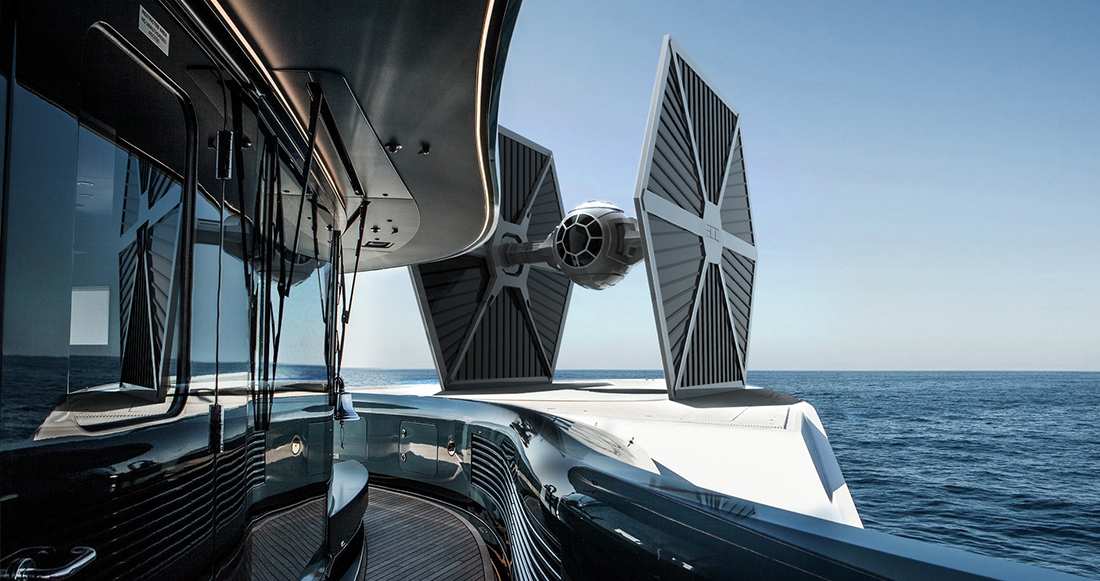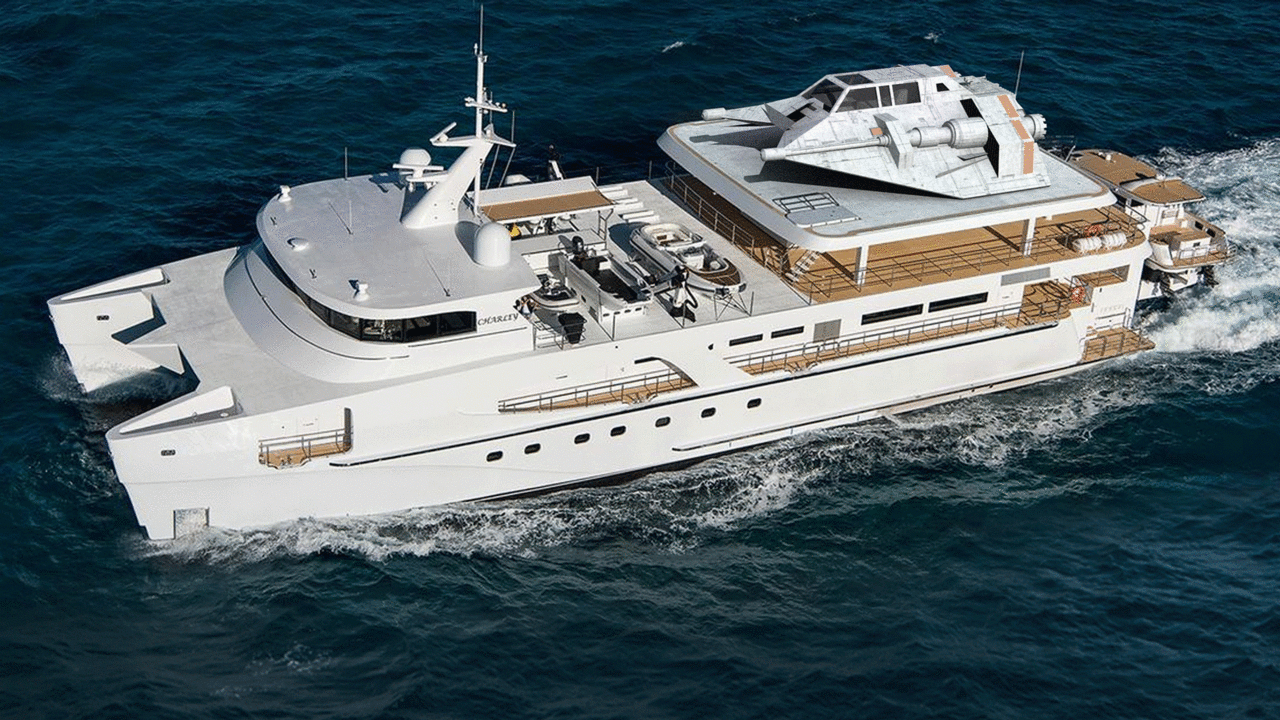 Legendary Star Wars vehicles, including W-Wings, AT-ATs- and Tie Fighters have been photoshopped into his work.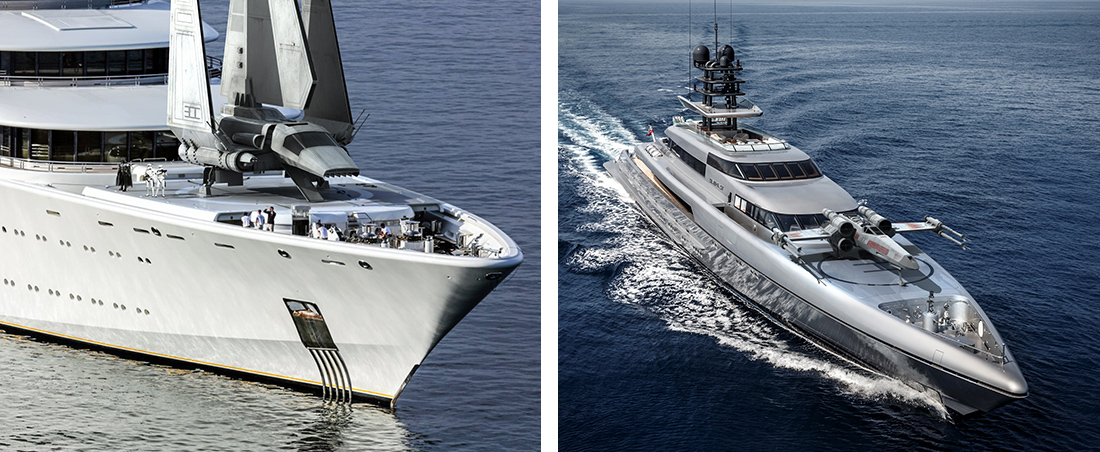 Each year they have a different Star Wars theme they like to focus on. This year they decided to insert the franchise's most popular characters, including Darth Vadar, into a selection of yacht tenders. These include the Cockwells Titian Tender, 48 Wallytender and Vandal 14m Open chase boats. Although, ThirtyC's work is very impressing, we are a little sad we didn't get to see any Baby Yoda's on a bow.
As another May 4th passes, ThirtyC is already looking ahead to next year. "We will start brainstorming for next year," Armstrong said, "but all ideas are very welcome."
Check out ThirtyC's most recent instagram post: "return of the tender"
Princess Leia and Chewbacca on a Cockwells Titian Tender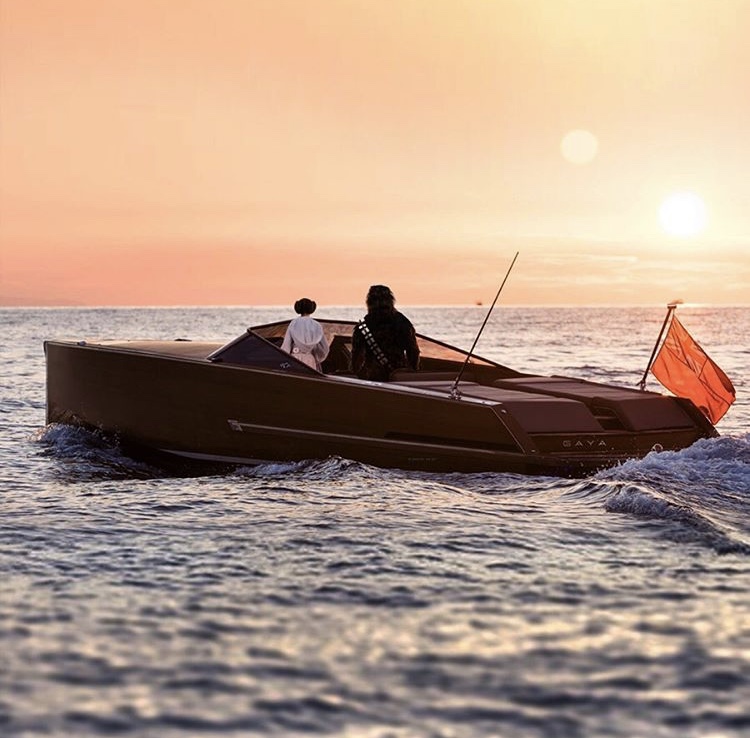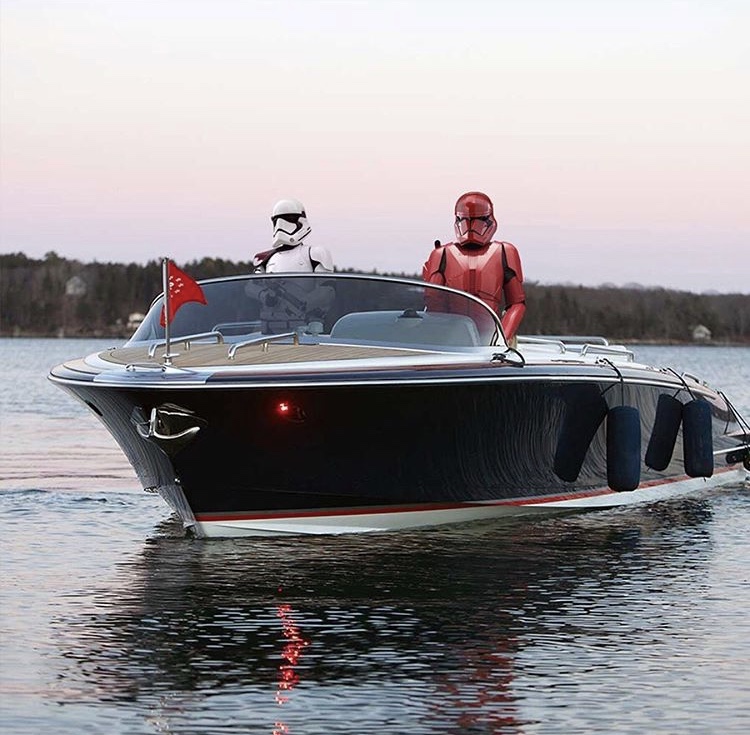 A Stormtrooper on a 48 Wallytender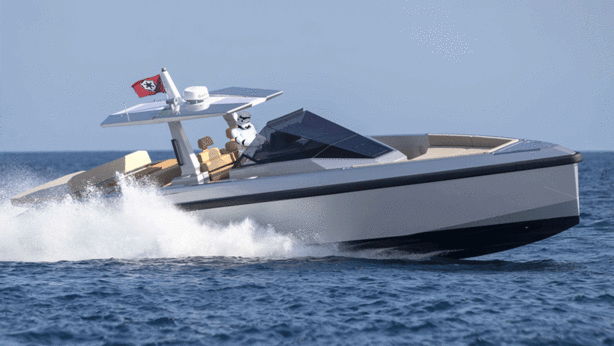 Sources: Boat International: "Design Studio ThirtyC Injects Star Wars into Superyacht Design"
All images courtesy of ThirtyC 
Off the Hook Yacht Sales has a proven process for both dealers and private sellers to liquidate their used boats and trades immediately! We have been the industry leader in marine wholesale since 2012. If you are looking for a fast, fair and competitive number on your boat please click here!