Mar 9, 2021
Riva's New Flagship Masterpiece!
Yesterday, March 8, 2021, the Ferretti Group announced the successful launch of Riva's new flagship masterpiece, the Riva 50 METRI, M/Y Fifty at a private launch ceremony at the Riva Superyacht Divisions shipyard in Ancona, Italy.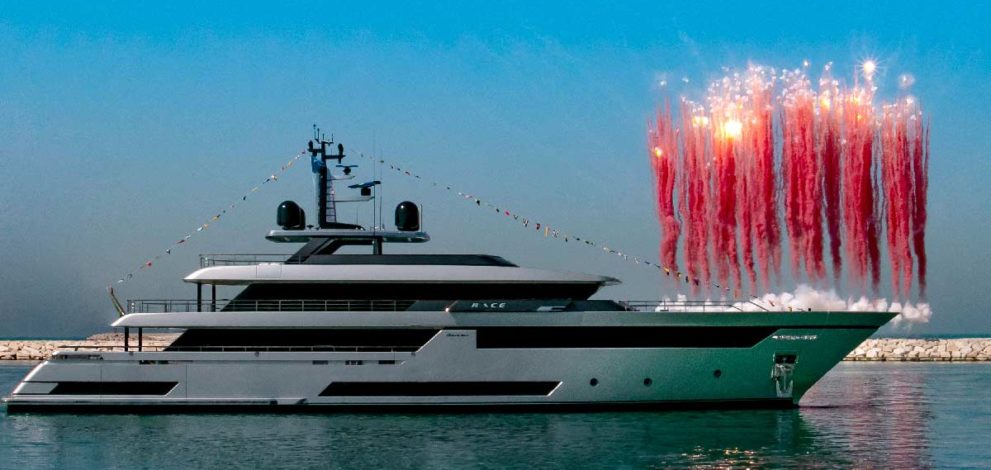 Photo: YachtHarbour
The Riva 50 METRI M/Y "Fifty" is 50 metres long and with a maximum beam of nine meters. The yacht was developed by the Riva Superyacht Division to offer an outstanding cruising experience defined by comfort, attention to detail and an evolved vision of life at sea.
The new yacht is a modern take on Riva's classic stylistic and aesthetic hallmarks. Her blue-tinged shark grey exterior is refined with such elements and materials as mahogany, steel, and glass.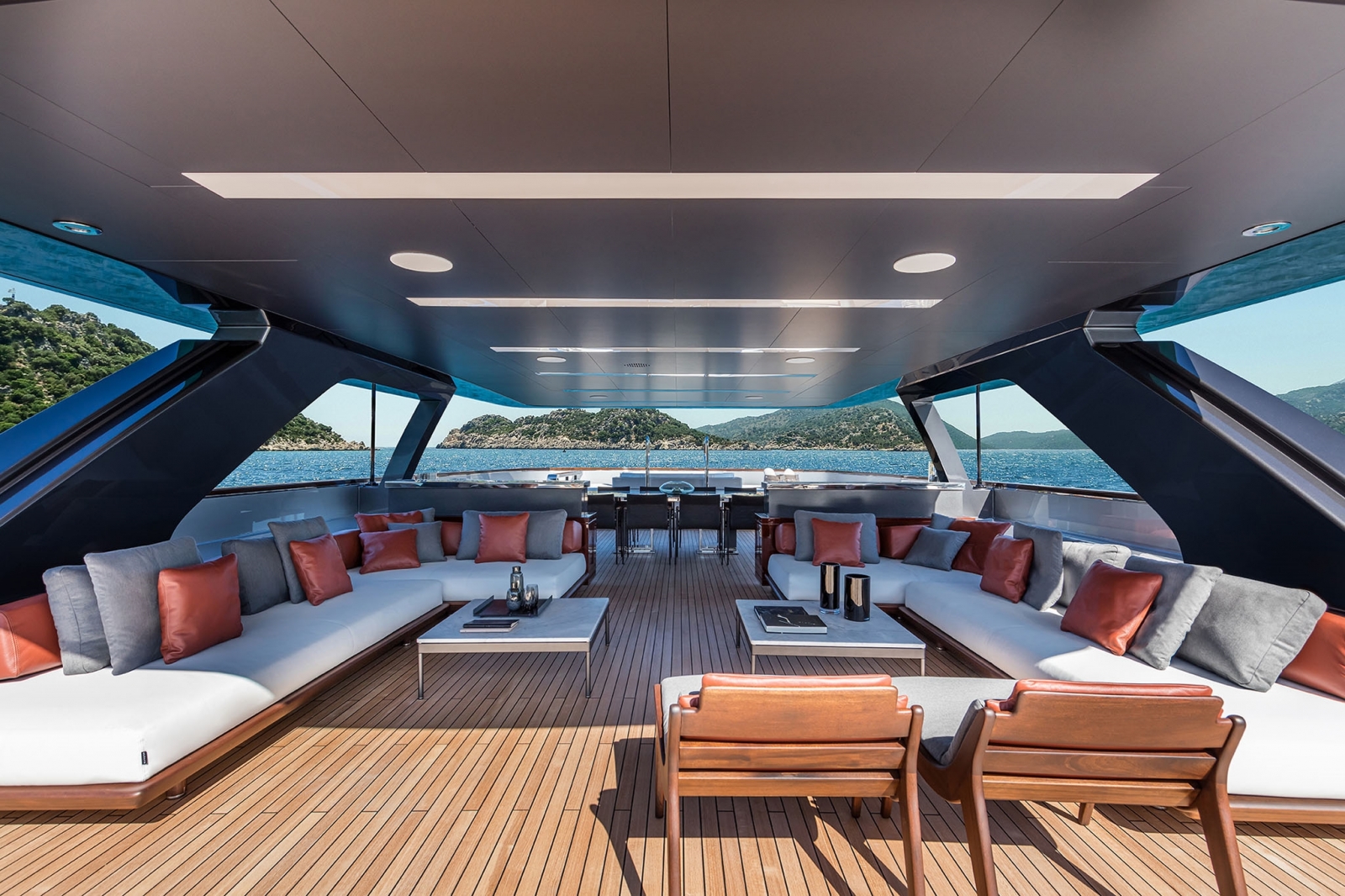 Photo: Riva Yachts
"Riva M/Y 'Fifty' is the demonstration that we Italians know how to imagine and realise masterpieces like no one else in the world. And at this difficult time, my thanks goes to everyone whose skills and efforts have helped build this magnificent ship. Once upon a time, the expression 'written on water' was used to describe actions that have a fleeting impact. But what we have written on the water today in Ancona is another unforgettable and glorious page in Riva's history. My recommendation for those in search of great emotions is to take a look at this new Riva and the breathtaking way she shines with style, legend and innovation, all thanks to the talent and expertise of the workers involved."– Alberto Galassi, Ferretti Group CEO
SPECS
LOA – 50 m

Max Beam – 9 m

Draft – 2.6 m

Max Speed – 15 kn

Cruise Speed – 14 kn
A masterpiece of style, Riva 50 METRI is the result of a collaboration between Officina Italiana Design and the team created to develop Riva's new superyachts with the Product Strategy Committee.
Sources: Riva Yachts and LuxExposé