Apr 16, 2020
Richie Howell Carolina Custom Yachts
The History behind the Sportfishing Masterpieces
Richie Howell did an exclusive interview with one prominent Sportfishing Magazines, In the Bite. Below we have quoted some of the important things Howell has to say about his company, Ritchie Howell Carolina Custom Yachts. Howell has been building performance oriented sport fishing yachts for over fifthteen years out of Wanchese, North Carolina. He has learned a lot about boats and the boating industry due to his background in commercial tuna fishing.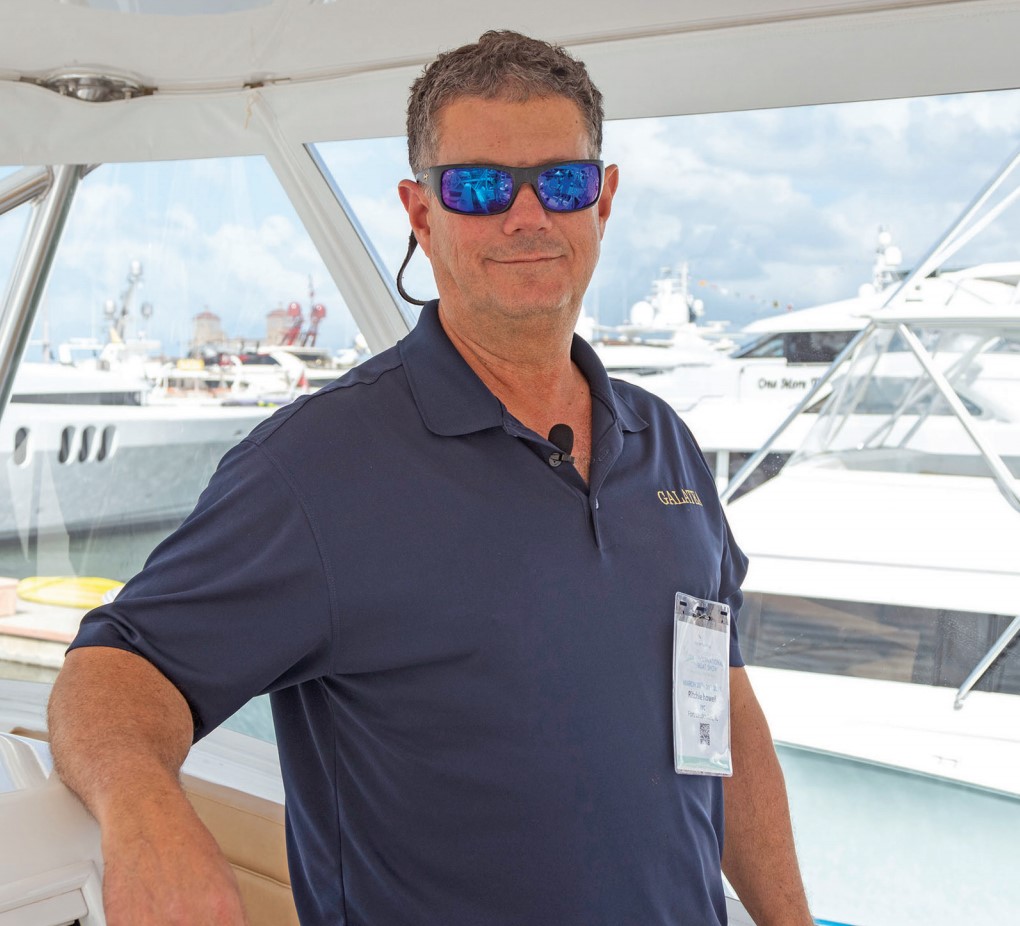 "I fished alongside Paul Spencer and we would always push each other to make the day. We would joke around about quitting all this one day and building boats," says Howell. "One day, Paul said, 'I'm going to do it. I've got a contract on my boat; I'm going to sell it and put up a boat shop and build a boat.' So that's what we did, we built him a boat."
"We got about three-quarters of the way through the build and the boat sold. That was the Biopsy. Well, since I had put some money into the jig and the building with Paul, the next boat was mine…so we started my boat. I was still charter fishing at the time and my motor blew up. So, I sold that boat rather quickly. That was the Anticipation."
"After that Paul was all-in and wanted to big," says Howell. "But I wasn't ready for that yet. To build one or two at a time was one thing, but I wasn't ready for 15 at time. Paul offered to buy my piece of the jig and the building and I agreed. He bought me out and we went our separate ways." But of course, that wasn't the end of the story.
"I had a trip one day in the Fall, and as I backed into my slip, I saw Paul sitting there in his truck," says Howell. "As soon as my people hopped off, Paul hopped on. He said 'I've got about five people ready to build a boat right now. I know you have the money to put up a building because I just bought you out. You need to put up a building and do this. You know what you are going to get if you stay here charter fishing…you are going to starve to death.' He was right. He really talked me into doing my own thing. That's when I put up the building."
One lucky day at a tournament trip in New Jersey, he met a guy who was wanting a "Carolina Boat." From there Howell mentioned he was in the custom carolina boat business and the two decided to work together. Howell started to build the 65 footer, named TFB, in 2000 for his first client.
"I remember on that first one I would lose sleep at night, worry about what was coming down the pike and what we had to do. I used to sweat it big time," says Howell. "Not anymore…I sleep like a baby. I like to look at the plans and figure out how we are going to attack certain aspects of the build. I'm much more relaxed about it than I used to be."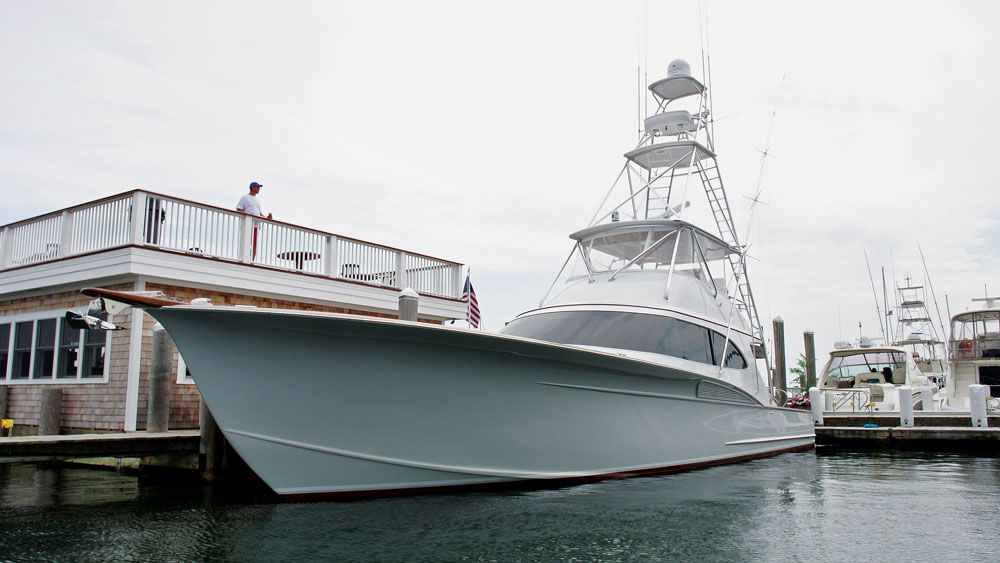 Howell is more of a boutique builder. He really wants to focus on the one or two that are in production. He says, "The biggest difference here is, if someone calls and wants to know if their oil change pump is installed, I know. I don't have to call a foreman or whatever. There is a one-on-one relationship with the people I'm building the boat for."
If you would like to read the full interview, visit here.
New in Production: Ritchie Howell 66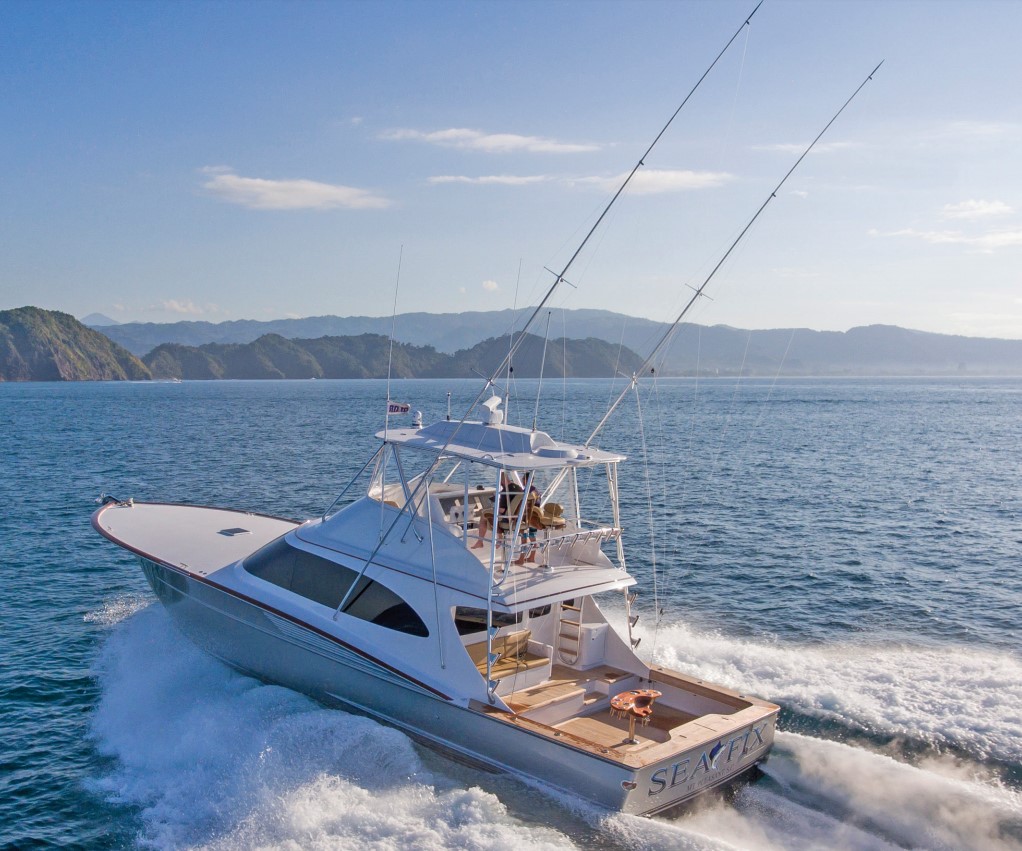 A new design by Ritchie Howell features the combination of a conventional hull bottom with sleek, modern topside lines. As with all of Howell's boats, the new 66-footer has a cold-molded hull with composite construction throughout the rest of the boat for the ultimate combination of strength and lightweight. The interior features elegant teak cabinetry and hidden rod storage in three different areas. All couches are hinged at the top to provide easy access to ample storage areas below. The four-stateroom/three-head layout also has a tackle/laundry room.
On the bridge, there is bucket ­seating for guests and an island console with lounge seating forward. The cockpit has a walk-through tuna door plus hidden gaff storage; the fish box will incorporate a set of tuna tubes. Belowdecks, two Caterpillar 27-kilowatt generators provide power, and a 2,200-gallon fuel capacity gives the boat excellent range. And since the 66 is designed around the Caterpillar C32A engines, it is expected to reach a top speed of more than 45 knots.
Sources: Marlin Mag: "On the Drawing Board: Ritchie Howell 66"; "In The Bite Magazine: "Ritchie Howell Custom Carolina Yachts – TFB"
Off the Hook Yacht Sales has a proven process for both dealers and private sellers to liquidate their used boats and trades immediately! We have been the industry leader in marine wholesale since 2012. If you are looking for a fast, fair and competitive number on your boat please click here!