Sep 22, 2020
Happy First Day of Fall!
Traditionally, when boaters think about time on the water, our mind immediately goes to hot, sunny days in the middle of the Summer. However, many boaters fail to recognize just how enjoyable and relaxing it can be to take their boat out once the leaves begin to fall and temperatures begin to cool off.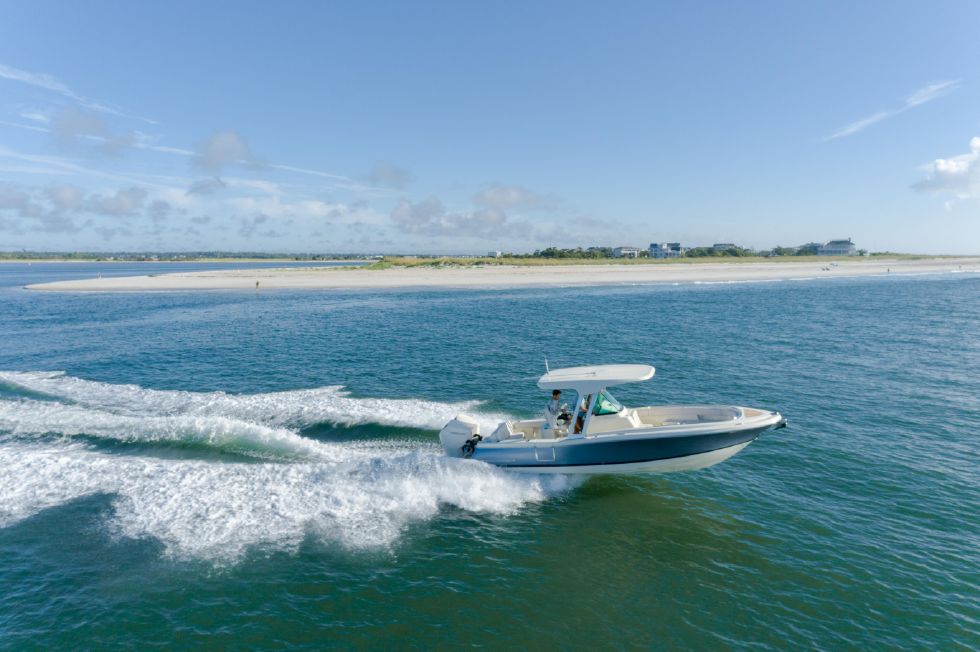 The Water is Much Quieter
One of the reasons we love boating during the Autumn season is because the water is quieter and much less busy. Odds are your marina will be much less crowded as the end of September escalates and early October nears. On top of this, a lot of popular sandbars and anchorages also die down during this time. We love this because on certain days, we get an entire spot which is usually packed with other boaters during the busy summer months all to ourselves. It is so nice to be able to spend this time alone on the water and reflect on the memories made in certain spots during the summertime.
The Air is Crisp and Refreshing
Another great reason to hit the water during the Fall time is simply because of the cool, crisp air. Here in North Carolina, we love the hot Summer days, but crisp and cool Autumn air is extremely refreshing. If we pack a few blankets, sweatshirts, and pairs of pants, we can often find ourselves in the water until Mid-November. Once we start boating again in the Spring, we basically only spend about four months off of the water! One of our favorite Fall combinations is a Pumpkin Spice Latte and a center console.
It's a Great Way to get a glimpse of the Fall Scenery
During the months of September and October, the leaves are falling and getting on the water is truly breathtaking. This rings especially true if you live in places like New Jersey, New York, Michigan, or anywhere up North that begins their Fall early. Boating while overlooking the foliage in these states is charming. While seeing the leaves fall and change color, it is also great to watch migrating birds fly across the water. It can also be fun to bring out a bird guidebook and try to pick out certain ones you may see flying past that are not prevalent during the hot months. Take this scenery mixed with the empty and open waters, and it is an extremely relaxing experience.
Fall Fishing
Fishing is one of our favorite Fall hobbies. Although the catches may not be as abundant during this time as they may be during the summer, it is still likely that you will walk away with at least one good catch (usually striped bass).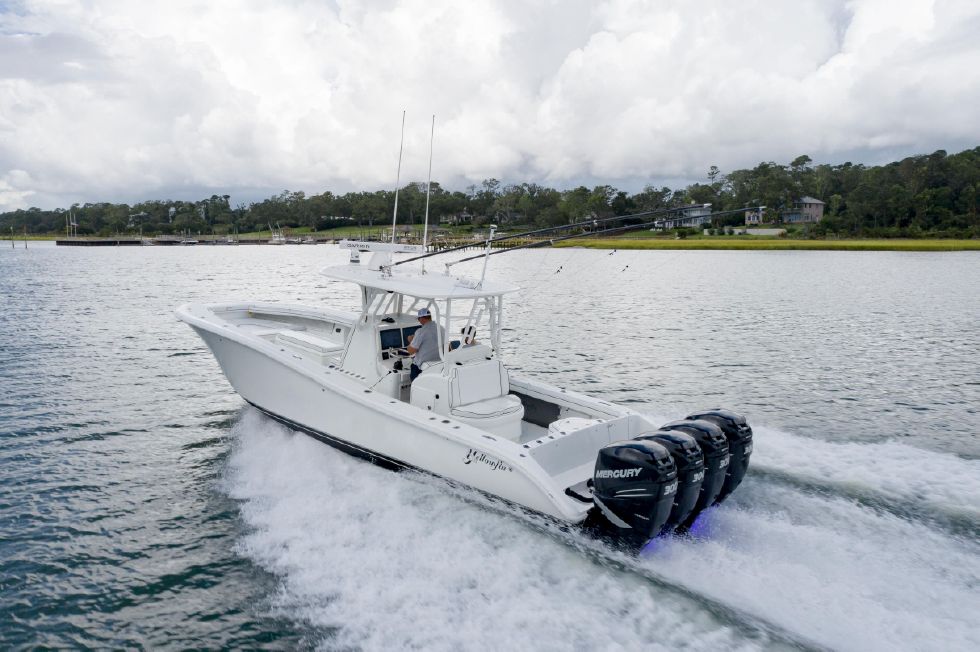 Overall, we highly recommend that you hit the water at least once or twice during this Fall season, as long as the weather is permitting. It truly is one of the best and underrated times to explore the water, so do not be afraid to take advantage of it!
Off the Hook Yacht Sales has a proven process for both dealers and private sellers to liquidate their used boats and trades immediately! We have been the industry leader in marine wholesale since 2012. Fill out the form below for a FREE cash appraisal!