Jan 10, 2023
Off the Hook Yachts Acquires 300-Slip Marina in Georgetown Maryland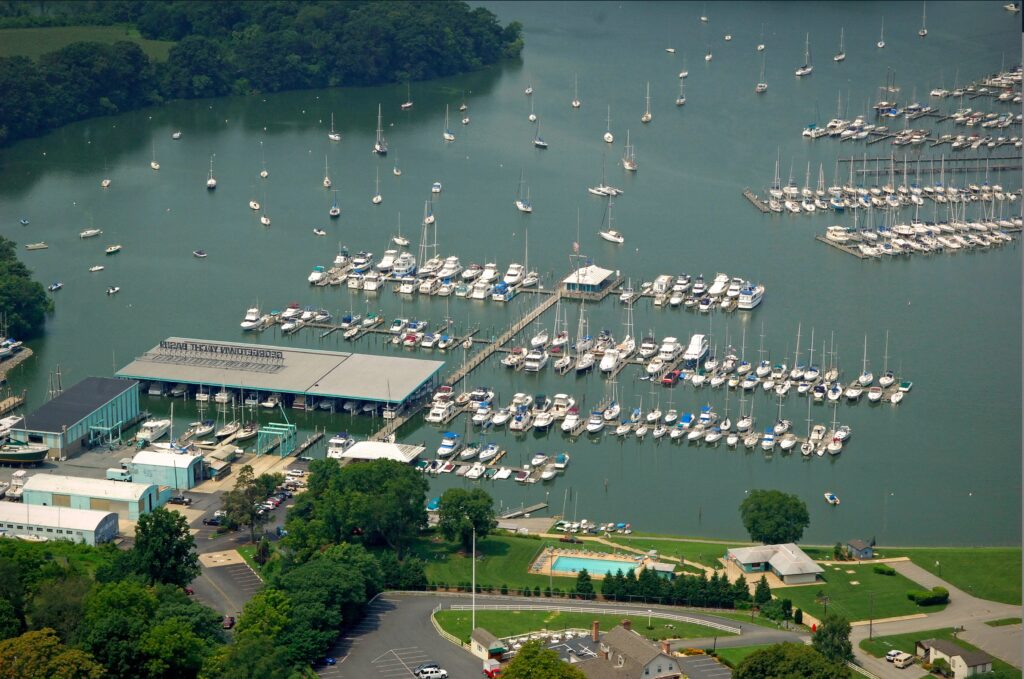 The Acquisition
Off the Hook Yachts is proud to announce the acquisition of Georgetown Yacht Basin (GYB) now rebranding under Georgetown Yacht Haven – a 300-boat slip full-service marina located on the Sassafras River in Georgetown, MD. Off the Hook plans to restore the yacht basin to its former glory and reconnect with the local community in order to establish it as a household name in the area.
As our founder is originally from Maryland, this will complement our current presence in the area, along with our MD sales team, which currently operates out of Bay Bridge Marina. The acquisition of the marina will allow us to expand on sales, service, and custom-built Nor-Tech Performance Boat sales in the region. Georgetown Yacht Haven has 300 slips, two paint sheds that can hold up to a 110-foot yacht, a 110-ton travel lift, a fuel dock, a swimming pool, bathhouses, and a complete ship store, along with many other amenities. GYH controls the largest travel lift in Northern Chesapeake Bay.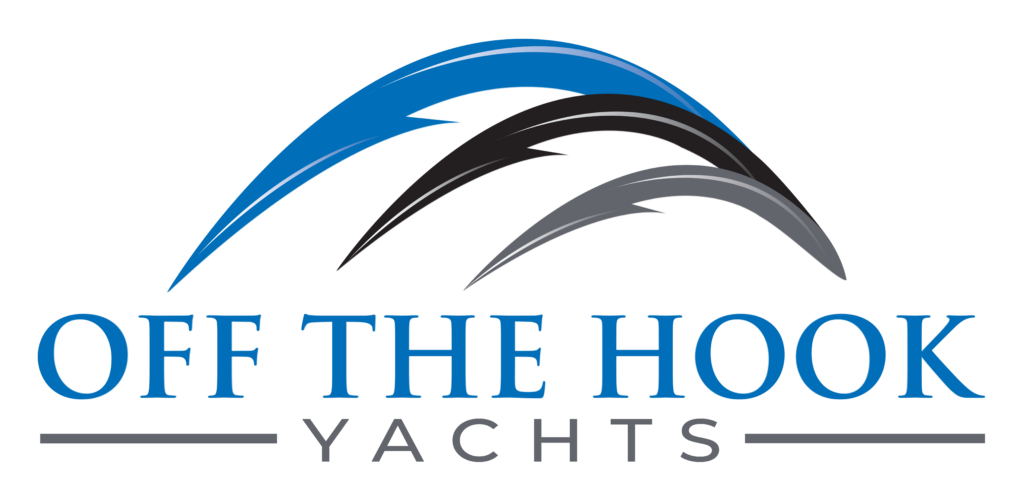 About Off the Hook Yacht Sales
Off The Hook Yacht Sales NC, LLC, based in Wilmington, North Carolina, was founded in 2012 by Jason Ruegg and has now become the largest marine wholesaler in North America. The company provides wholesale purchasing services for brokerages, new boat dealers, and private individuals, and has become a household name at the largest brokerages and dealerships in the Country. Off the Hook Yachts headquarters is in Wilmington, North Carolina, where it remains today. We have 12 other locations currently in the USA, with expansion plans for 2023. Additionally, OTH is proud to represent Nor-Tech Hi-Performance Boats from Georgia to Maine and Yellowfin Boats from Miami to the Florida Keys.
About Georgetown Yacht Haven
Georgetown Yacht Haven was originally constructed in 1949. The marina is situated on 14.26 acres along the Sassafras River.  This river is known for its very deep brackish to freshwater – making it ideal for boating in the Upper Chesapeake area.  Georgetown Yacht Haven is a full-service marina and shipyard with a restaurant and hotel on site.  For more information contact Tristan Price at (410) 648-5112 / tprice@pier-pressure.net.