Jan 12, 2021
Nor-Tech Boat Buyers Guide
Over the course of the past few years, boating technology has become extremely advanced. Almost every day we see new, fast, and luxurious boats breaking into the market and changing the industry. Considering our team is around boats all day, we are pretty lucky to have the opportunity to see all of these advances first hand. As the years have gone on we have seen one brand in particular stand out in every way. In 2017, we decided to take the leap and sell brand new Nor-Tech boats and we never looked back. We are your Mid-Atlantic Nor-tech dealer servicing the East coast. By doing this, we have provided hundreds of boaters with the best brand and service on the market. 
Buying a new Nor-Tech is a big decision and it may be hard to figure out where to start. Our team has created a guide for all of our customers to learn more about Nor-Tech and start thinking about what model is right for them!
CENTER CONSOLES 
Most boaters recognize that center consoles are one of the most popular boats on the market for very good reason. It is a given that center consoles can make a great fishing boat, they also offer many other features. Nor-Tech center consoles are designed to handle all types of sea conditions which is a bonus to everyone's safety. These center consoles can split the open sea, providing a smooth and comfortable ride even if the water is choppy. 
Nor-Tech center consoles are especially ideal for people who enjoy having guests on their vessels. It is the perfect family boat allowing plenty of seating, safety features, and speed. For families who enjoy watersports, Nor-Tech center consoles are the perfect choice. While these center consoles are the best on the market, they cause other boaters to turn their heads to take a look. Nor-Tech offers four different center consoles. These include the 340 Sport, 390 Sport, 450 Sport, and 550/560 Sport. All of these vessels vary in size, design, weight, and speed. With so many options, there is a perfect Nor-Tech center console for everyone.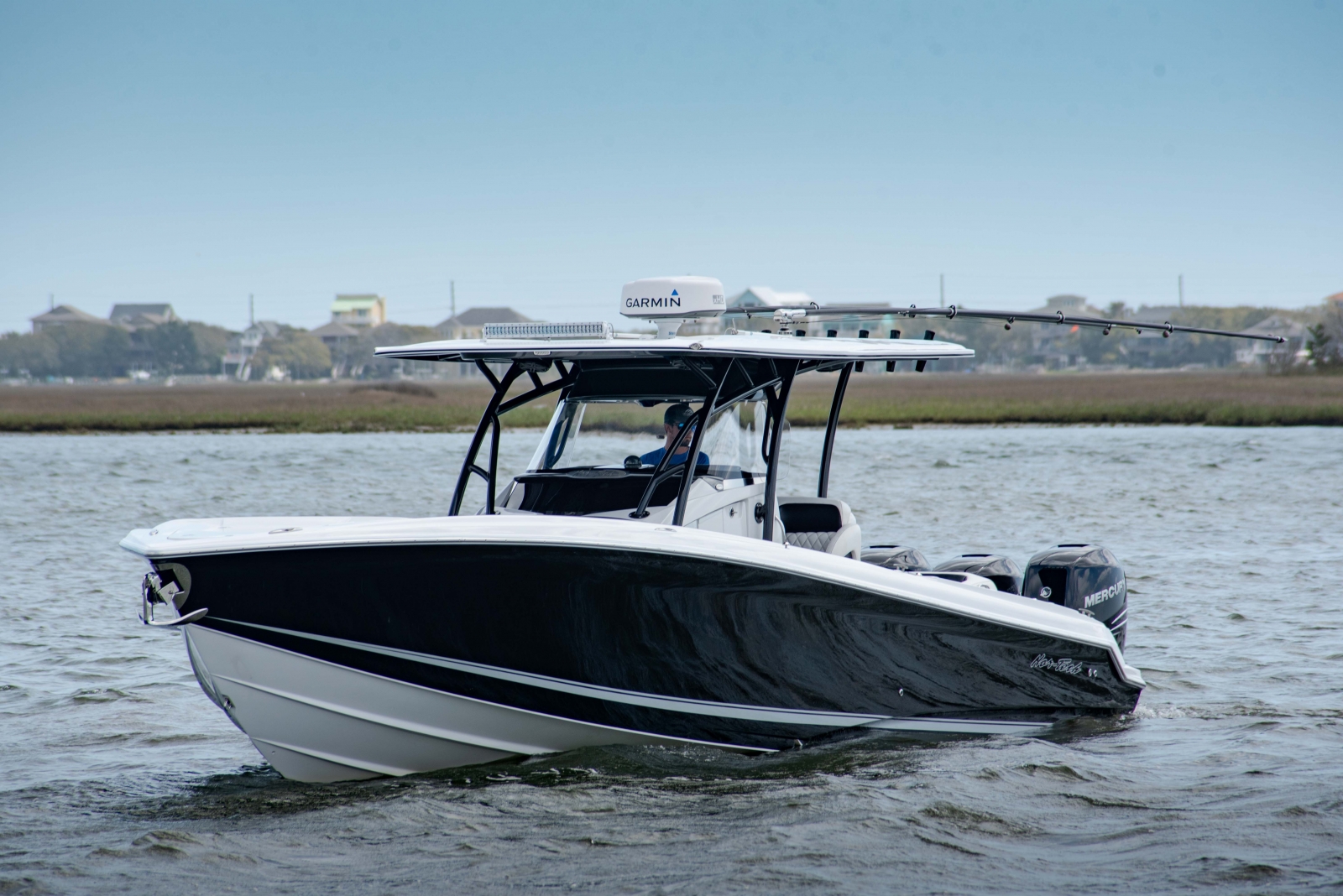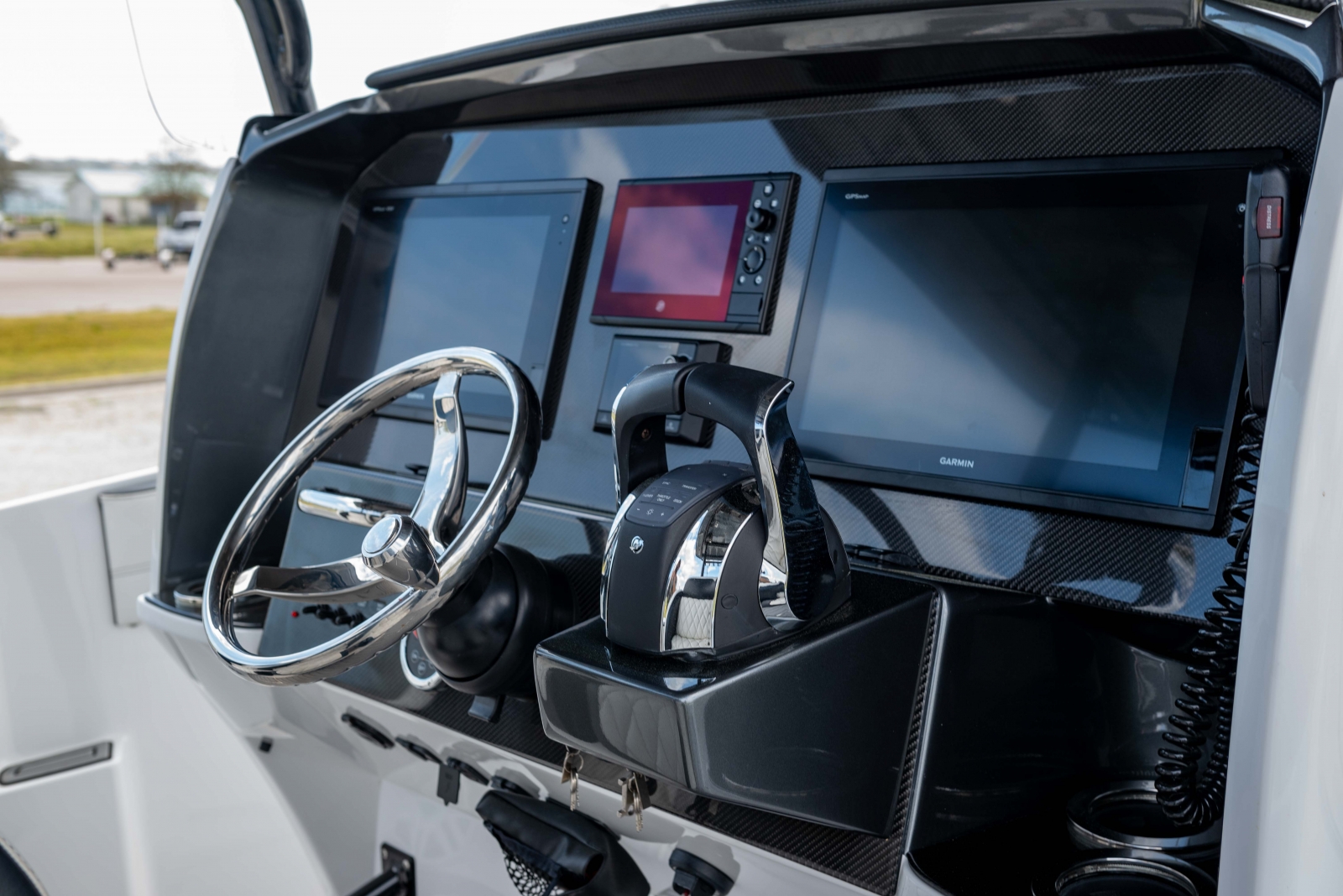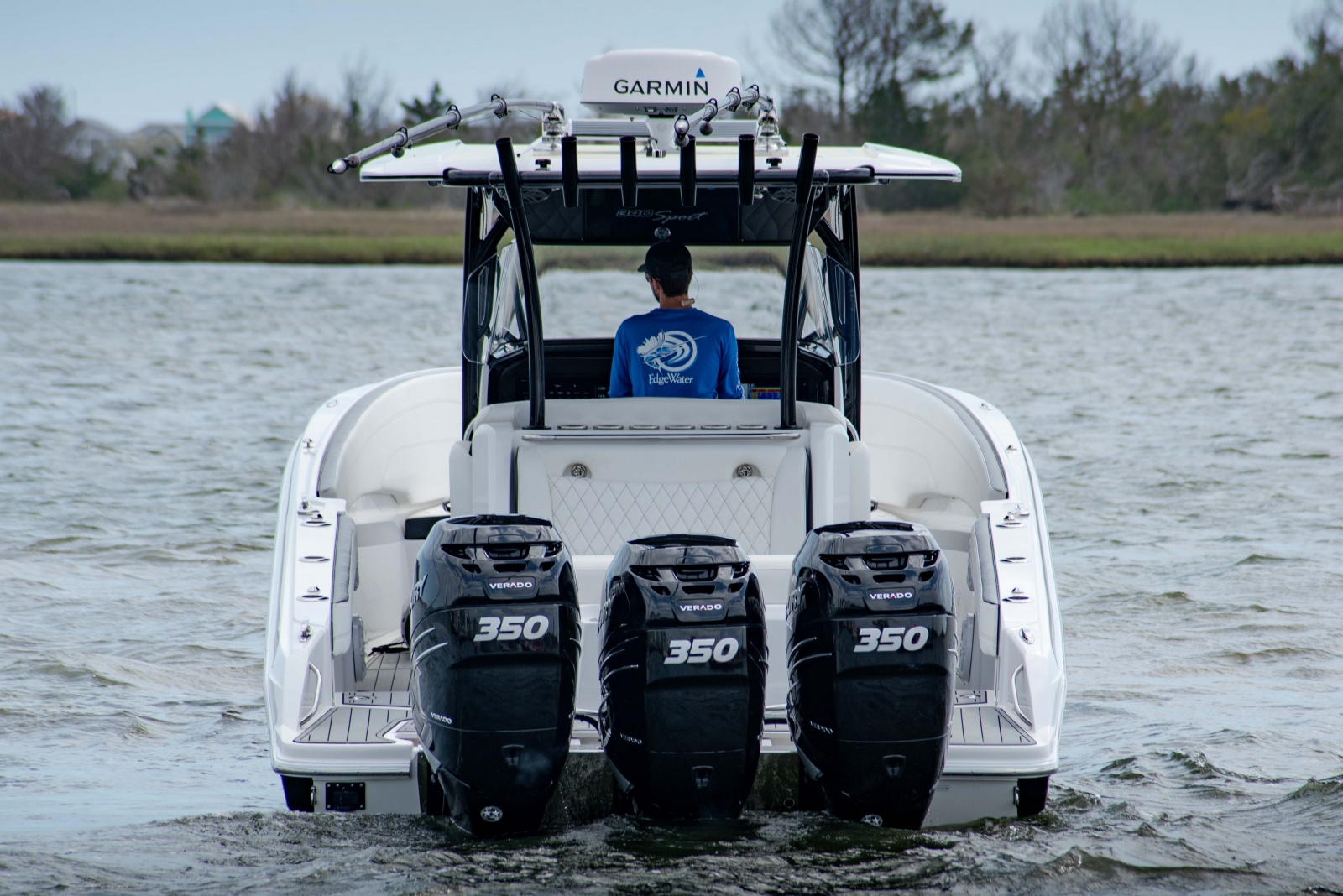 (Photos: 2018 Nor-Tech 340 CC)
DAY YACHTS
Nor-Tech offers two stunning and elegant day yachts, the 360 Monte Carlo Flyer and the 420 Monte Carlo, and the adventure is all yours in these models. These boats are all about style, sophistication, and speed. The 360 Monte Carlo Flyer has an expansive cockpit allowing tons of comfort and stability, an open interior, and huge attention to detail in every aspect of the vessel. This boat is perfect for hitting the water at high speeds and truly feeling the thrill of the ocean. 
The 420 Monte Carlo is similar to the 360 Monte Carlo Flyer but offers even more. It has the ability to hit well into triple digit speeds and has a massive, luxurious cabin. The 420 Monte Carlo has all of the looks of a European classic runabout, the craftsmanship of an elite custom boat builder in the USA, and the performance to rival no one. We typically say that this boat was made for adrenaline junkies who seek the finest experience on the water.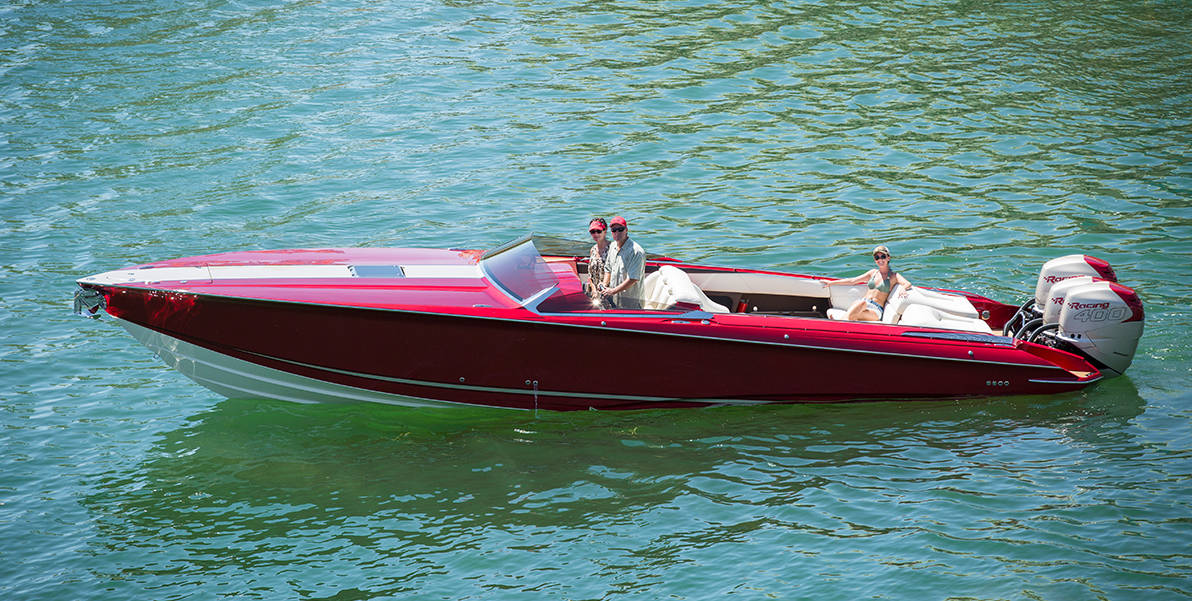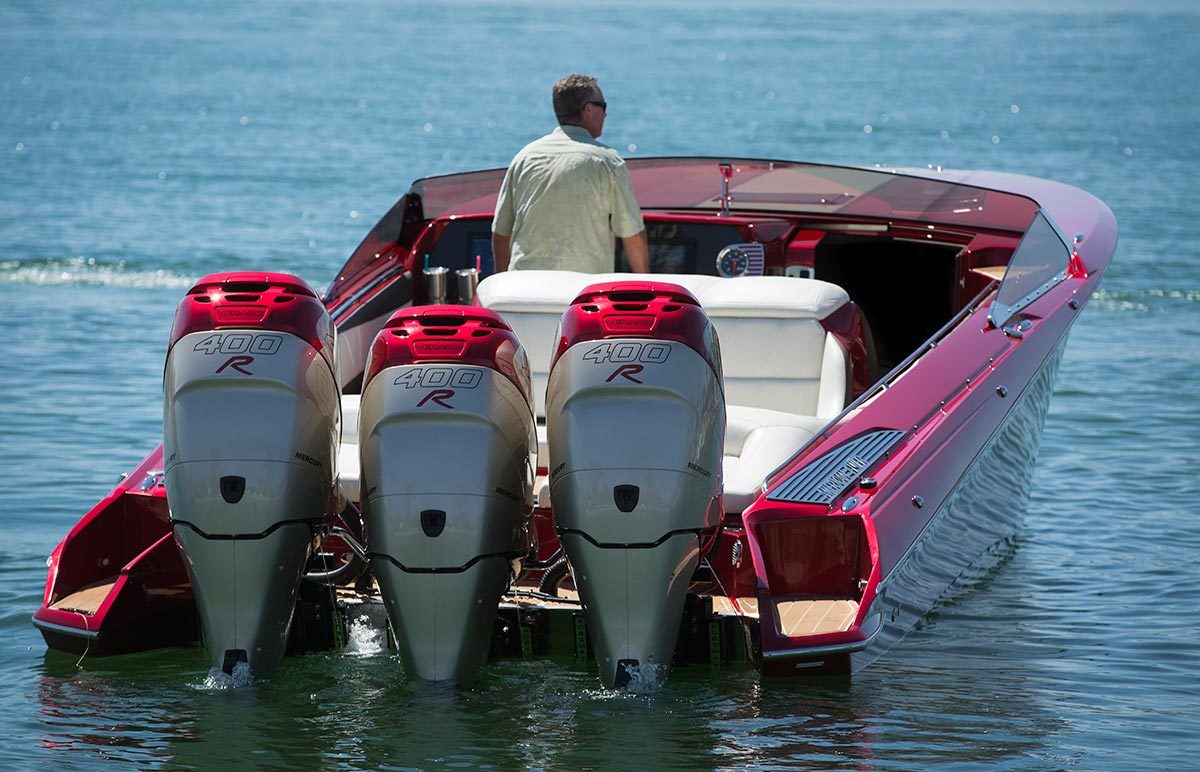 (Photos: Nor-Tech 360 Monte Carlo)
SUPERFISH
The Nor-Tech SuperFish models offer everything a veteran angler could want and more. Nor-Tech offers two SuperFish models, the 392 SuperFish and the 452 SuperFish. A common issue that fishers find is that their boats are less comfortable and stylish than they want. This issue is non-existent within the Nor-Tech brand. The SuperFish is a little bit wider at the waterline than other boats this size and the fuel tanks are at the centerline, creating a very stable ride. Both models offer ample storage space for tackle and bait as well as a custom built-in fish station and tuna tubes. 
The 452 SuperFish blows every other fishing boat on the market out of the water. It features twin 60 gallon livewells, a foldable fishing tower, and 4 tuna tubes by your rods, not to mention air conditioning below deck. It is sure to turn heads on your poker runs while taking care of family activities on the water. Both SuperFish models reimagine offshore fishing, with all of the amenities you need for a winning catch.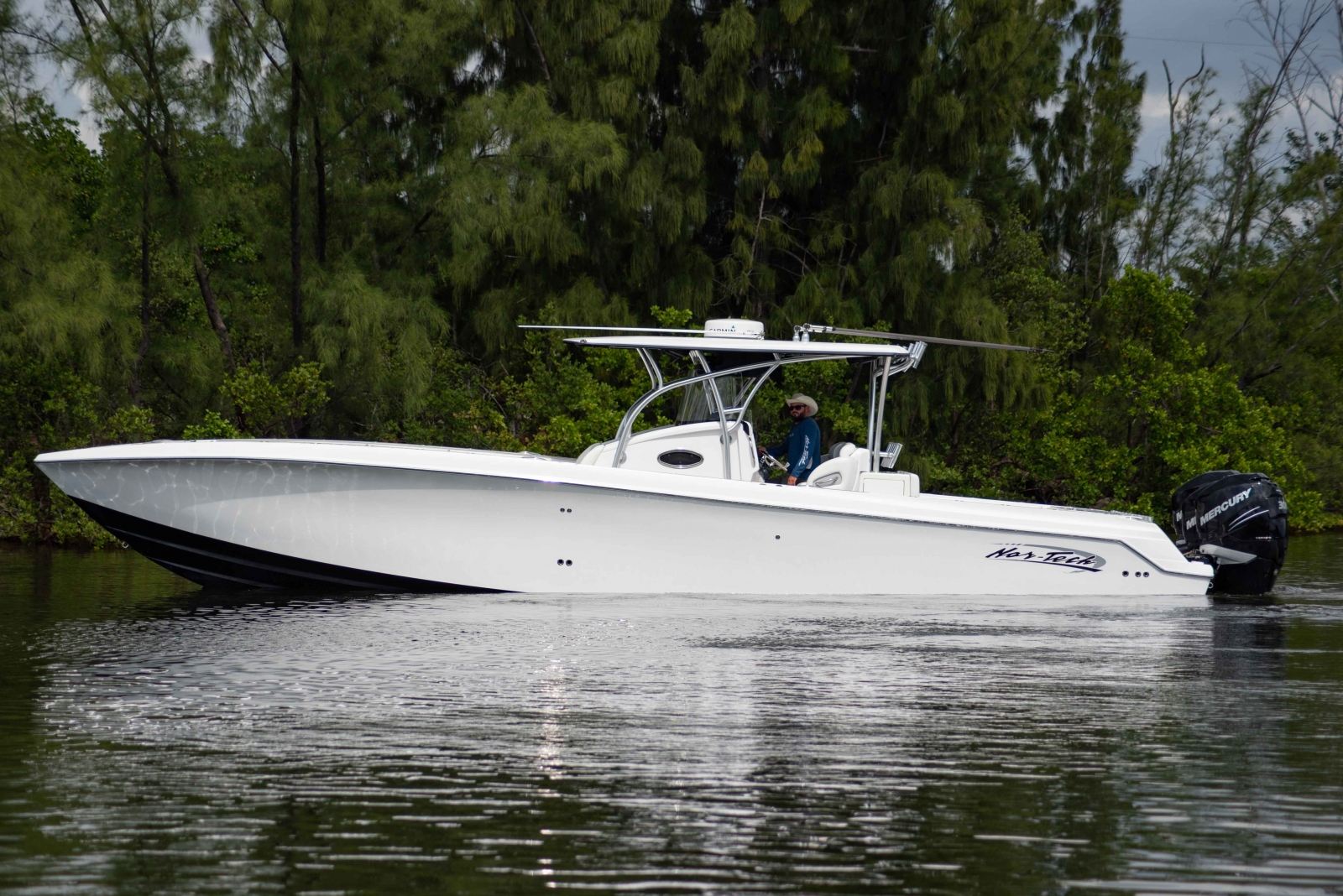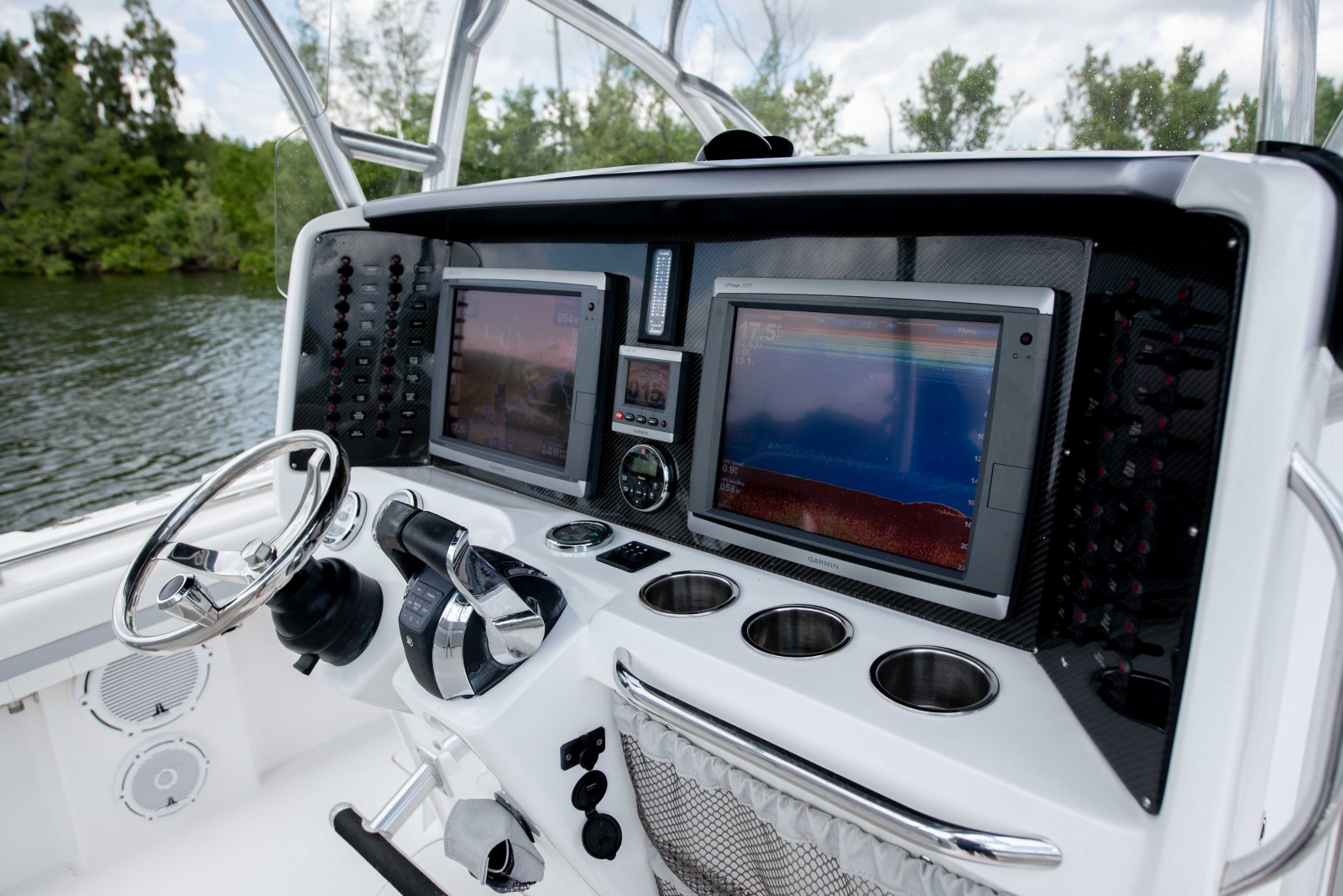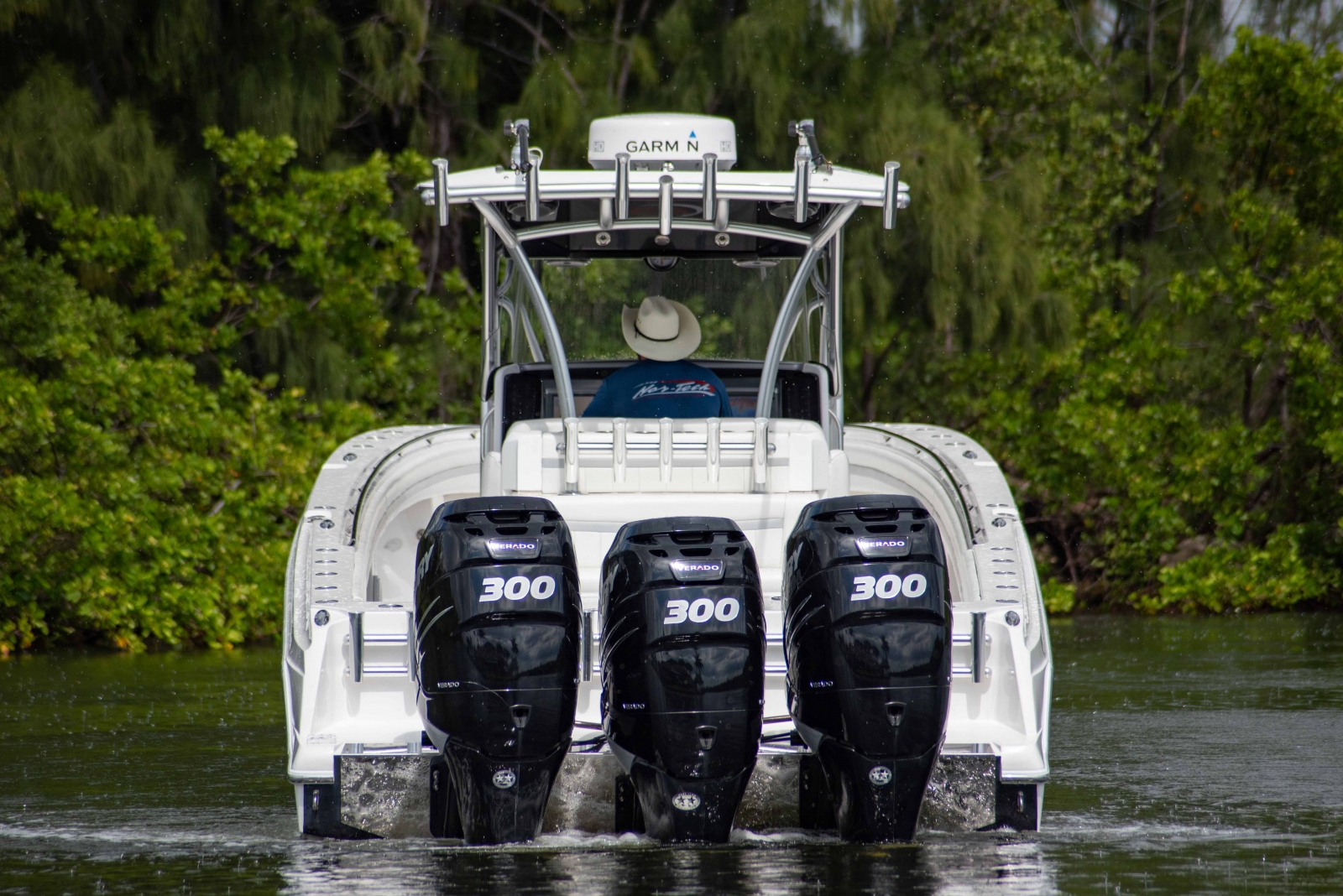 (Photos: 2014 Nor-Tech 392 Superfish)
Any boat made by Nor-Tech is sure to be of high quality, luxury, and elegance. It is our team's favorite thing to learn and test out the performance boats in the water. If you have any questions about Nor-Tech and want to learn more about what model is right for you contact one of our helpful team members!
WE BUY BOATS!
We pride ourselves on a sense of urgency and fair wholesale offers based on the true market value of your vessel. We have a proven process for both buyers and sellers to liquidate their used boats and trades immediately upon contact. We have been the trusted industry leader in wholesaling boats since 2012, and we plan on keeping this strong reputation for many years to come. Fill out the form below and get the wholesaling process started today!