Jul 11, 2023
The Nor-Tech 390: A Fusion of Power, Precision, and Luxury
The Nor-Tech 390 is a standout in its class when it comes to high-performance boats that seamlessly blend power, precision, and luxury. This flawless creation from Nor-Tech Hi-Performance Boats is a testament to the company's dedication to innovation, craftsmanship, and uncompromising quality. It was designed to provide an exhilarating experience on the water. We'll delve into the essential characteristics and noteworthy elements that set the Nor-Tech 390 apart from other offshore powerboats in this blog post.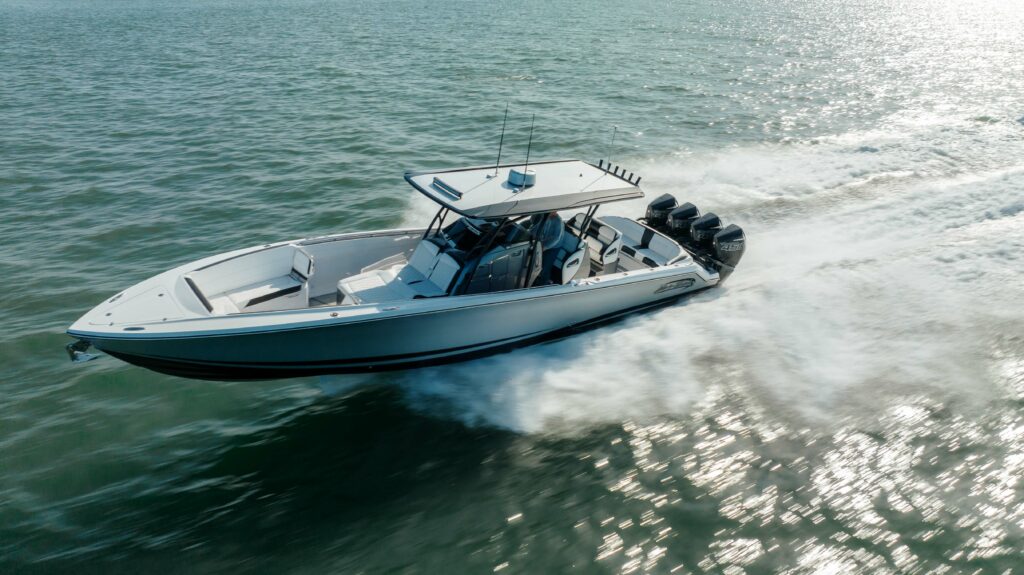 Sleek and Imposing Design
The Nor-Tech 390 catches the eye right away thanks to its streamlined, aerodynamic lines and commanding presence. The boat's expertly sculpted hull and elegant deck layout are both examples of the meticulous attention to detail that went into its design. The 390 has a length of 39 feet, a beam of 10 feet, and a dry weight of roughly 12,000 pounds, which gives it the stability and agility it needs to handle a variety of offshore conditions.
Exceptional Performance
The extraordinary performance capabilities of the Nor-Tech 390 are its core. With a variety of engine options, including outboards, sterndrives, or a combination of the two, this boat can be customized to meet the needs of even the most discerning boating enthusiasts. The 390's hull design, combined with cutting-edge construction techniques and materials, enables it to effortlessly slice through the waves, providing a smooth and exhilarating ride. Whether you're looking for high-speed thrills or relaxed cruising, this vessel is built to deliver impressive performance and stability.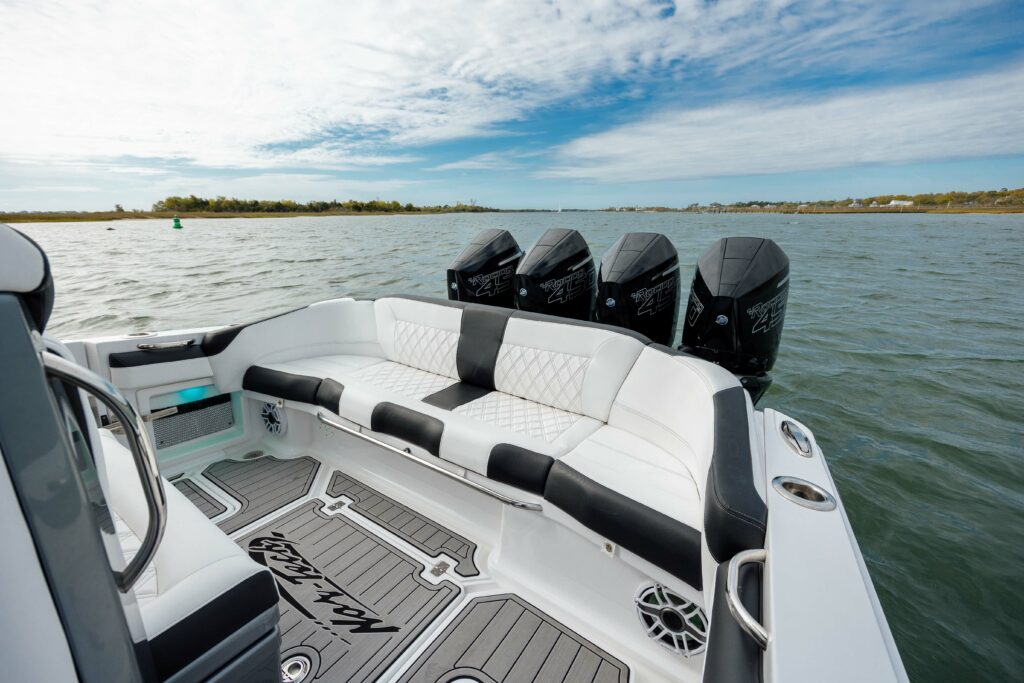 Luxurious Comfort and Amenities
When you board the Nor-Tech 390, you will enter a world of refined luxury and comfort. The spacious cockpit provides plenty of seating for passengers, with premium upholstery and ergonomic design ensuring a pleasurable experience even on long trips. The helm station has been thoughtfully designed, with advanced navigation and control systems that provide intuitive operation and quick access to all essential functions. The cabin beneath the deck is a relaxing haven, with a well-appointed interior, comfortable seating, and high-quality finishes. The addition of a galley, head compartment, and sleeping quarters increases the boat's versatility and convenience.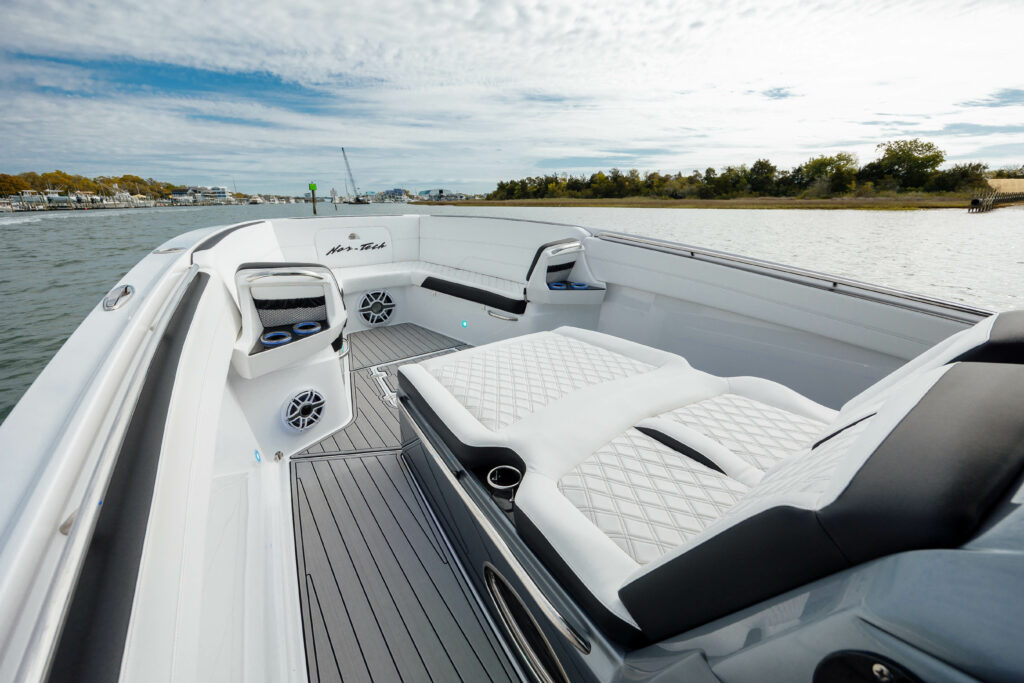 Cutting-Edge Technology
Nor-Tech has always been on the cutting edge of technological advancement, and the 390 is no exception. This boat is outfitted with the latest technologies to enhance your boating experience, from integrated touch-screen displays that provide real-time monitoring and control to advanced marine audio and entertainment systems. High-performance navigation systems, digital throttles, and joystick control all add to the ease of operation and maneuverability.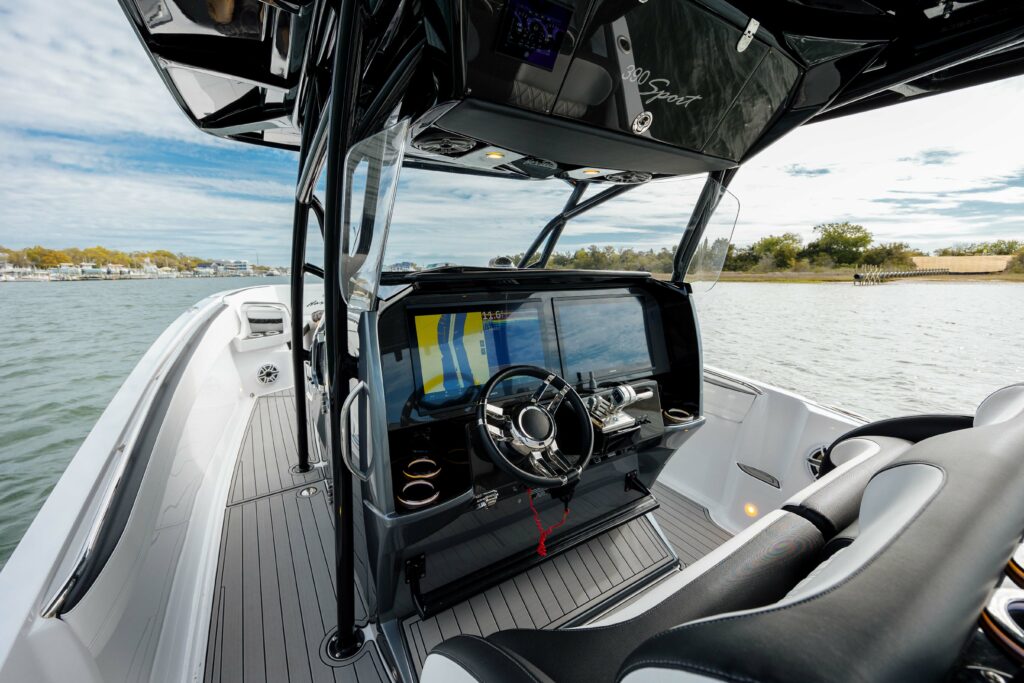 Customization Options
Recognizing that each boater has different preferences, Nor-Tech provides a plethora of customization options for the 390. Owners have the freedom to create a vessel that perfectly matches their tastes and requirements, from personalized paint schemes and upholstery options to specific engine configurations and additional features. This level of customization ensures that each Nor-Tech 390 reflects the personality and style of its owner.
In the realm of high-performance offshore powerboats, the Nor-Tech 390 shines as an extraordinary vessel that seamlessly combines power and precision.
Our Nor-Tech 390 Sport Inventory