Jun 9, 2020
Michael Jordan is Competing for $3.4 million at the Big Rock Blue Marlin Tournament 2020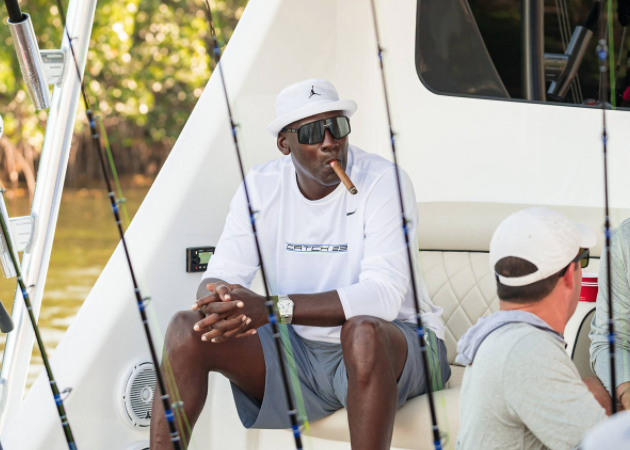 Photo Courtesy: Baltimore Magazine
This year's Big Rock Blue Marlin Tournament is June 5-13th, 2020 and has a record-breaking $3,343,975 purse for a fleet of 204 participating boats. Dating back to 1957, Big Rock is the premier sportfishing tournament on the East Coast as a non-profit event with all proceeds going to local charities. Located in Morehead City, NC, the Big Rock Tournament invokes a sense of competition, adventure, and community within all who attend–and who loves competition more than all of us? Michael Jordan. Jordan made an appearance in Morehead City over the weekend to compete for the 3.4 million dollar purse on his 80-foot Viking Yacht named 'Catch 23.'
BIG ROCK BLUE MARLIN TOURNAMENT AND 'CATCH 23' STATS
Jordan and his crew of anglers began their first day of fishing today, Tuesday June 9th. Just after 10:30 AM, Catch 23 hooked up a blue marlin and spent around two hours of reeling in the marlin and successfully boated it at 12:15 PM.  They came back to the docks and weighed in a 442.3 pound blue marlin! Currently, Catch 23 sits in sixth place out of hundreds of boats. There are three more long days of fishing ahead of Jordan and his crew and I think we all know he will not settle for anything less than first.
Stay up to date with the tournaments stats here.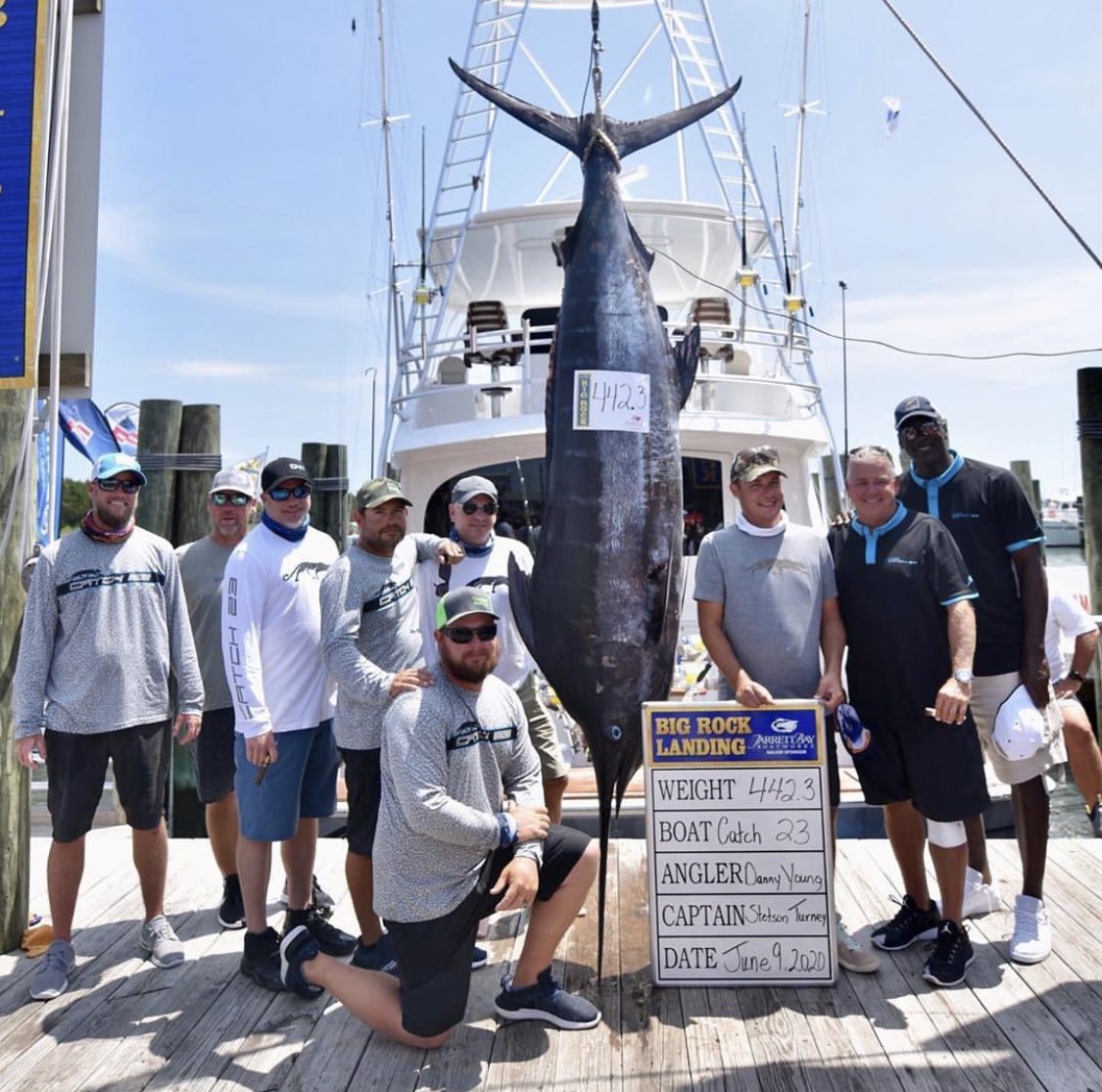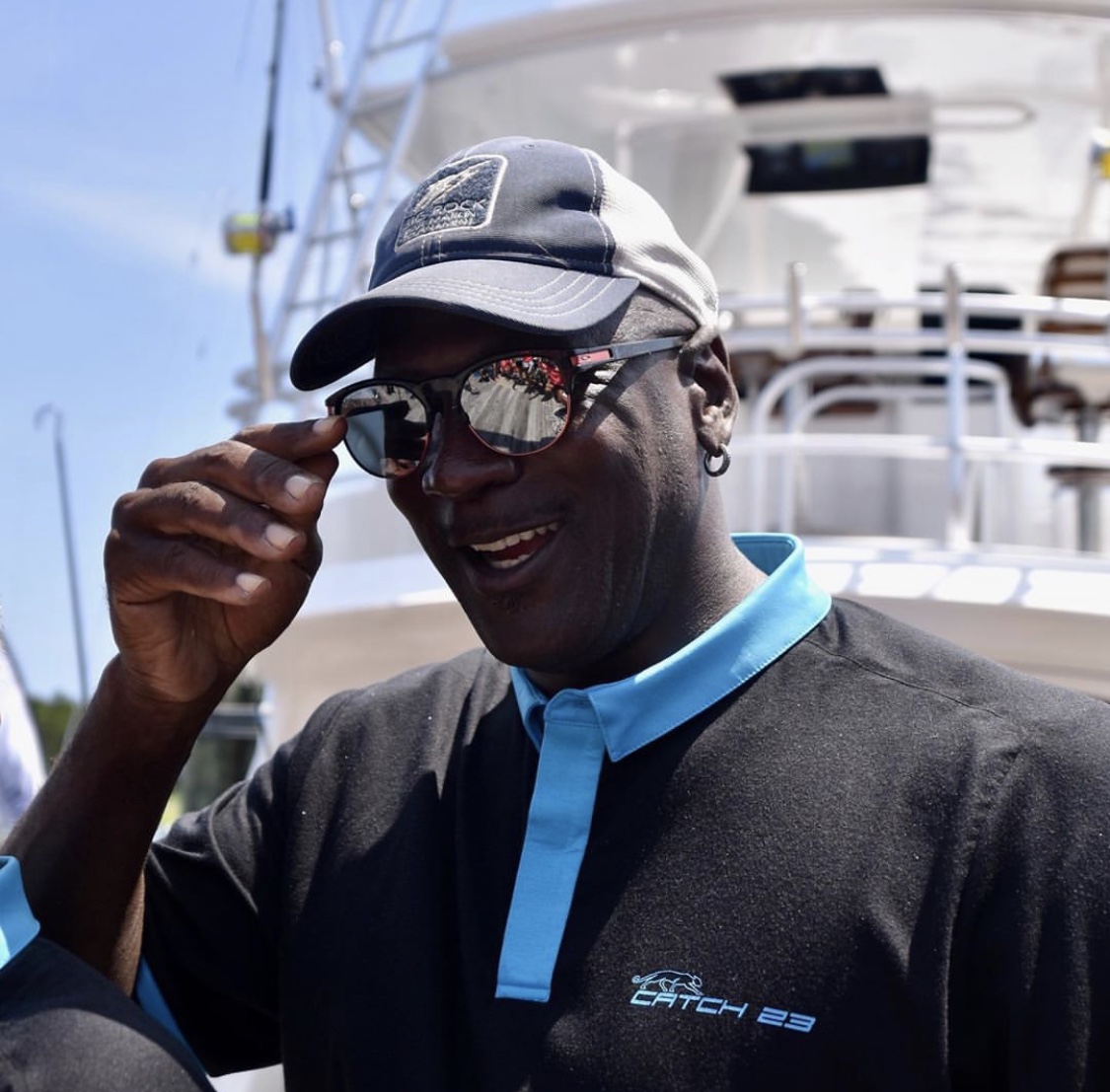 Photo Courtesy: @bigrocktournament
Why 'catch 23?'
Why Catch? — For the action of catching fish (lots of em)!
Why 23? — Jordan had another favorite number growing up, 45. Looking back during his childhood basketball games you would see him wearing the number 45. Coincidentally, that was Jordan's older brother's favorite number who also played basketball and wore the desirable number in respect to separate teams. Naturally, they were both competitive. When Jordan played for his school's varsity team alongside his brother, one of them had to give up the number. Michael had a crazy idea to withdraw from the contention and to halve the number and make it 23 which was closest to 22.5. The GOAT loved it ever since and has made the number very desirable to other athletes and kids in the sporting world.
The G.O.A.T.S Viking Yacht Details
Total length: 80 feet, 6 inches
Accomodations: Sleeps 10 guests
Estimated cost: $8,000,000 usd
Gross weight: 145,461 lbs
Est. Top speed: 48 mph
Fuel: 2,600 gallons
The 2019 Viking 80 Convertible is a majestic figure whether it is docked or cruising the open seas. The estimated cost is about $8,000,000 USD. She is an 80-foot sport fishing boat painted in his favorite color, Carolina Blue. On the sides, you will see his iconic Air Jordan 3 elephant print, with a black panther on the back. Fun fact, it's the same design that he uses on his private plane!
According to Hauloverinlet.com, Jordan's fishing boat features "a lengthy list of standard equipment includes a hydraulic bow thruster, a centralize seawater system, dual freshwater pumps, veem s-class propellers, two 29 kw onan generators, two glendinning cablemasters, charles pm 100 shore power cord combiner and isolation transformer, and an octoplex touch screen electrical distribution panel." The boat also features a freezer, tackle, and general stowage space, as well as an ice chest and a chill box for drinks, topped off with a 216-foot cockpit.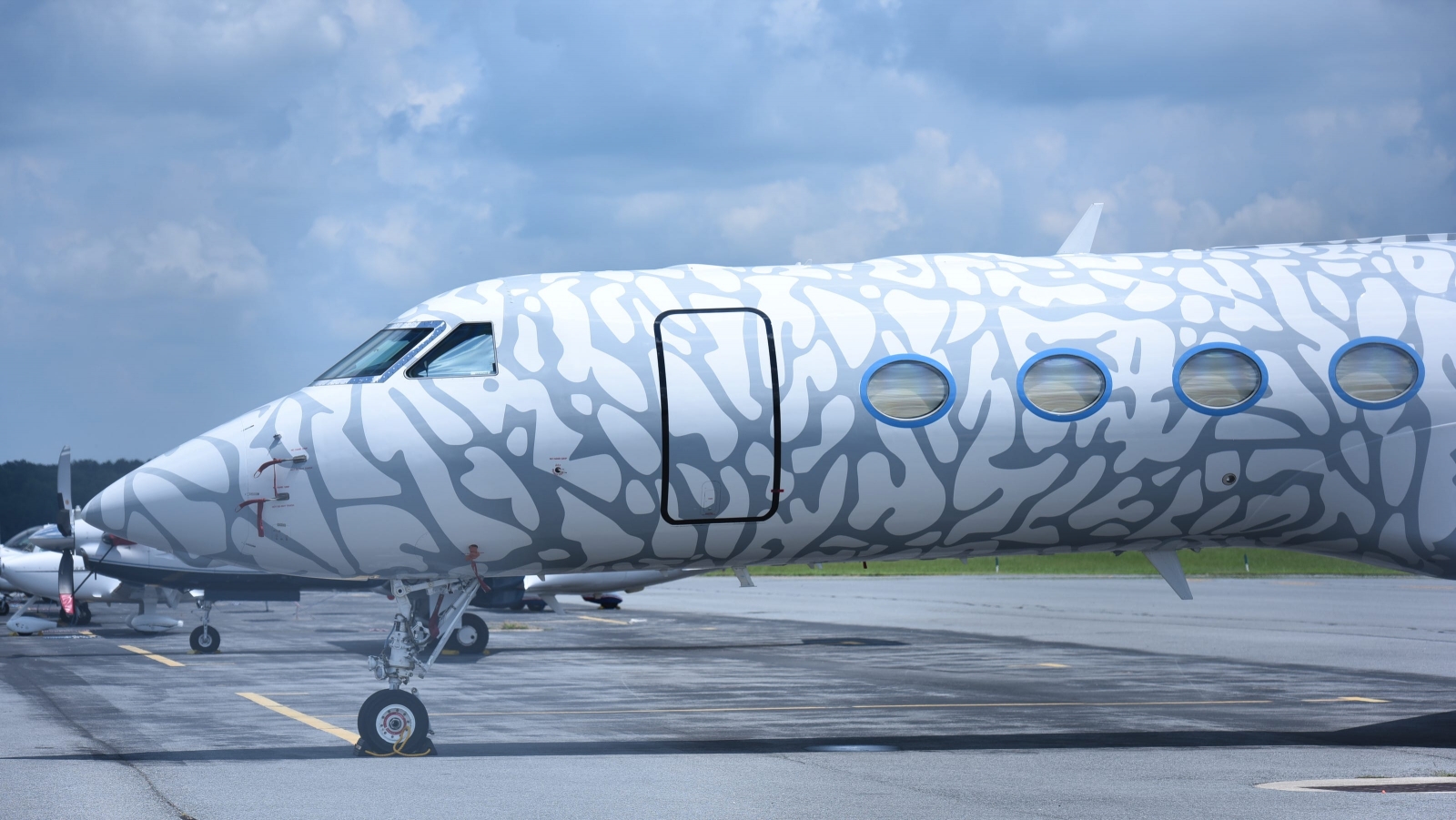 Photo Courtesy: USA Today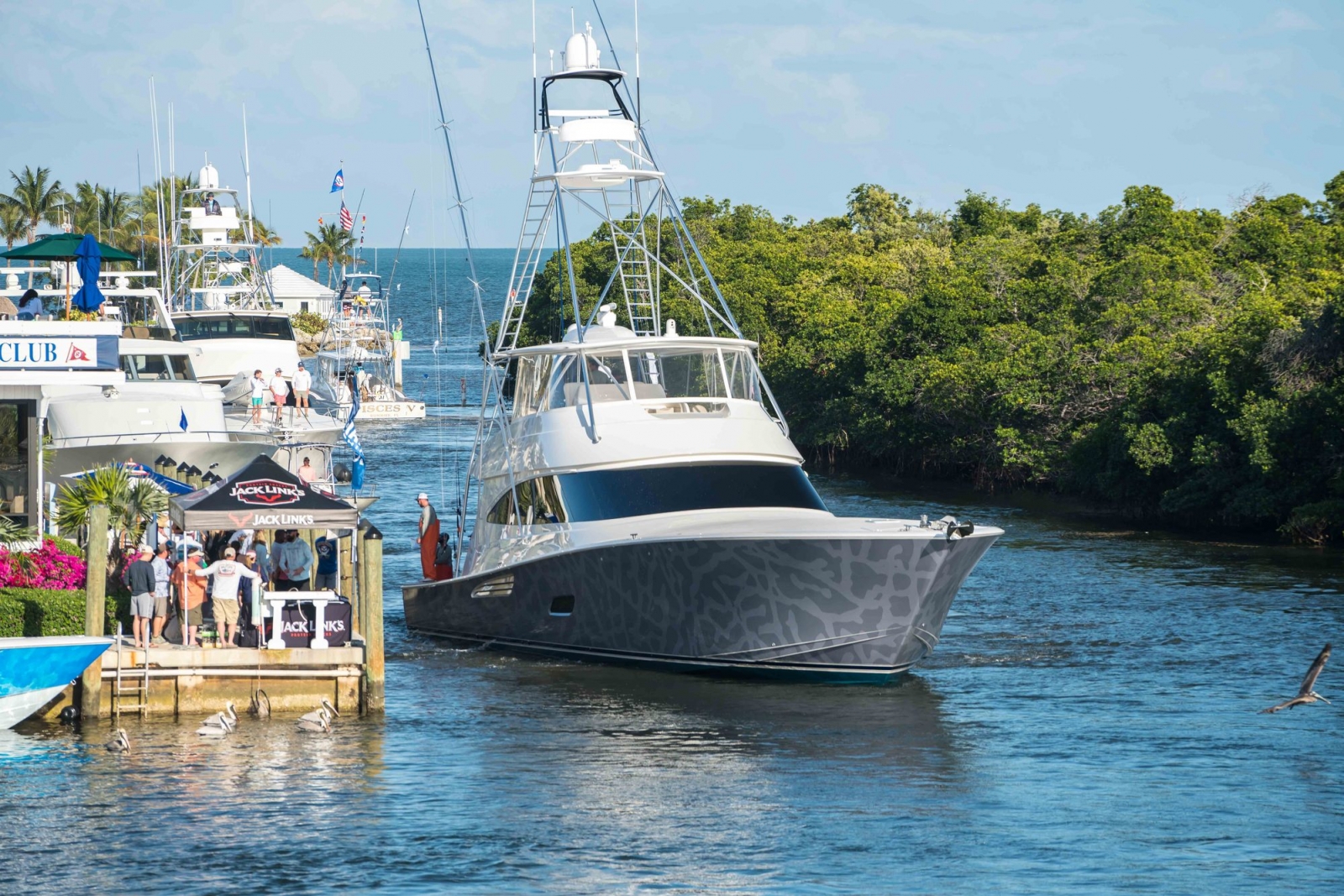 Photo Courtesy: The Hull Truth | @Leeroyjenkins
Off the Hook Yacht Sales has a proven process for both dealers and private sellers to liquidate their used boats and trades immediately! We have been the industry leader in marine wholesale since 2012. If you are looking for a fast, fair and competitive number on your boat please click here!