Feb 4, 2020
Miami International Boat Show 2020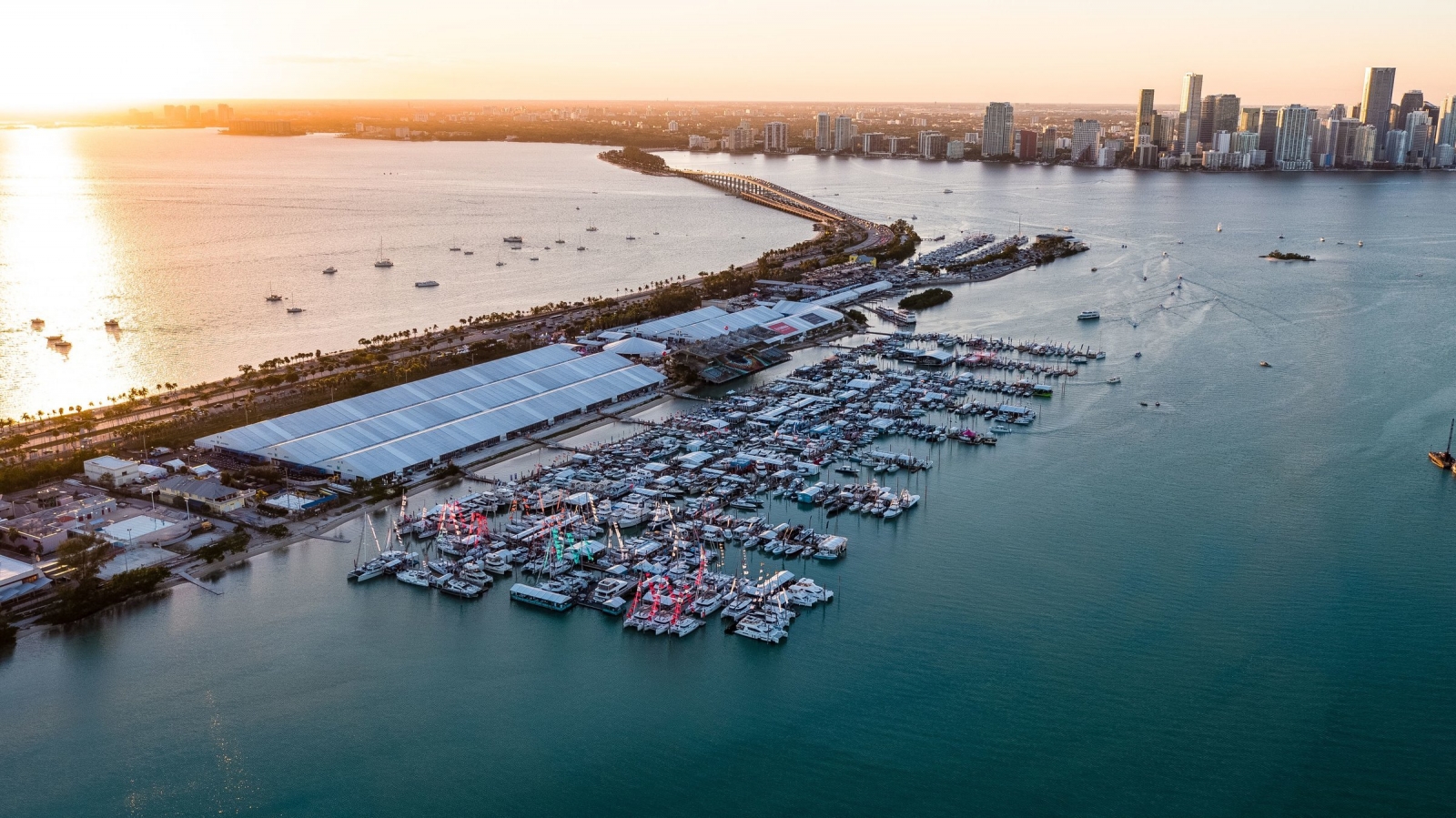 ABOUT:
This President's Day Weekend the Miami International Boat Show will be back Thursday, February 13  through Monday, February 16, 2020! With nearly 1,400 boats spread across the Miami Marine Stadium Park campus, there is something for everyone- from offshore fishing boats and family cruisers, to luxury motor and sailing yachts and performance boats. Off the Hook Yacht Sales will be there putting competitive wholesale numbers on boats and also representing Nor-Tech Hi-Performance Boats. We hope to see you there at this world-class experience.
FEATURES:
New features this year include Costa Conservation Village, conveniently located adjacent to the water taxi entrance. Stop by to learn about the importance of marine conservation and ways you can help protect the ocean and marine environments.
Want to get out on the water? Take advantage of the new On-Water Training Courses, presented by Boat U.S. Classes include an 'Intro to Boating'– great for anyone who wants to gain more confidence at the help and a special 'Women on the Water' course. Sign up and board the boats for the courses at the BoatUS training dock, located along the primary header dock between piers one and two.
Did you bring the kids? Be sure to stop by one the Sea To FOundation's Life Jacket Loaner Stations along the docks. Life jackets come in all sizes and are available at no cost to use while enjoying the show.
WE ARE YOUR EAST COAST NOR-TECH DEALER
This year our 2020 Nor-Tech 450 Sport will be in-water at the Nor-Tech Hi-Performance Boats booth! The booth is located off Pier 4 and 5 in spaces: 541, 543, 545, 581, 581A, with multiple Off the Hook Yacht Sales and Soflo Boats specialists representing Nor-Tech that are happy to talk to you about the luxury brand!
Powered by quad 450 Racing Mercury engines (that's a cruise speed of 75mph and a max speed of 98mph!!), this Nor-Tech 450 Sport is one of the few on the market today. Some features are the hidden fish package, club sport seating, and a SeaKeeper! Currently, this boat is wrapped for the show. Underneath the wrap is a pure white hull that is ready for your custom paint job!!
For any questions regarding this boat please contact Bob Crow! Bob@sofloboat.com | 954-232-6389
SCHEDULE
Thursday, February 13: 1oam – 6pm
Friday, February 14: 10am – 6pm
Saturday, February 15: 10am – 6pm
Sunday, February 16: 10am – 6pm
Monday, February 17: 10am – 5pm
BOAT SHOW LOCATION
Miami Marine Stadium Park & Basin, Virginia Key
3501 Rickenbacker Causeway – Miami FL 33149
Get FREE water taxis and shuttles our or ride-sharing apps to get to the show. Click here for your best options!
TICKETS
– Premier Day Admission $45.00
(Ticket valid for entry Thursday, February 13th ONLY!)
– Adult Admission (Ages 13+) $30.00
– 2 Day Adult Admission (Ages 13+) $55.00
– Group Admission Tickets (15-30) $21.00
– Group Admission Tickets (31 – 45) $20.00
– Group Admission Tickets (46+) $19.00
You can also purchase VIP tickets and Combo Tickets with the Miami Yacht Show. All tickets are sold here.
Pictures from the Miami Boat Show 2020!!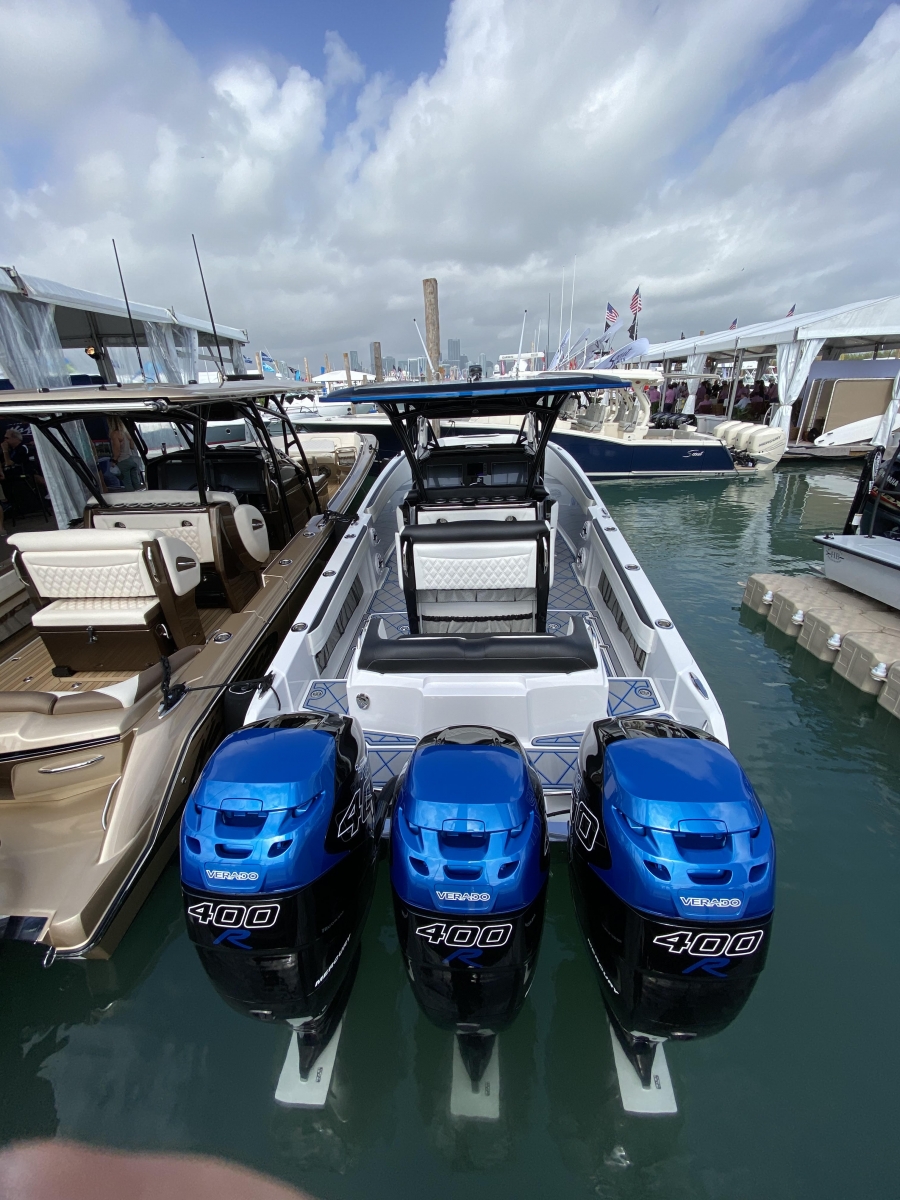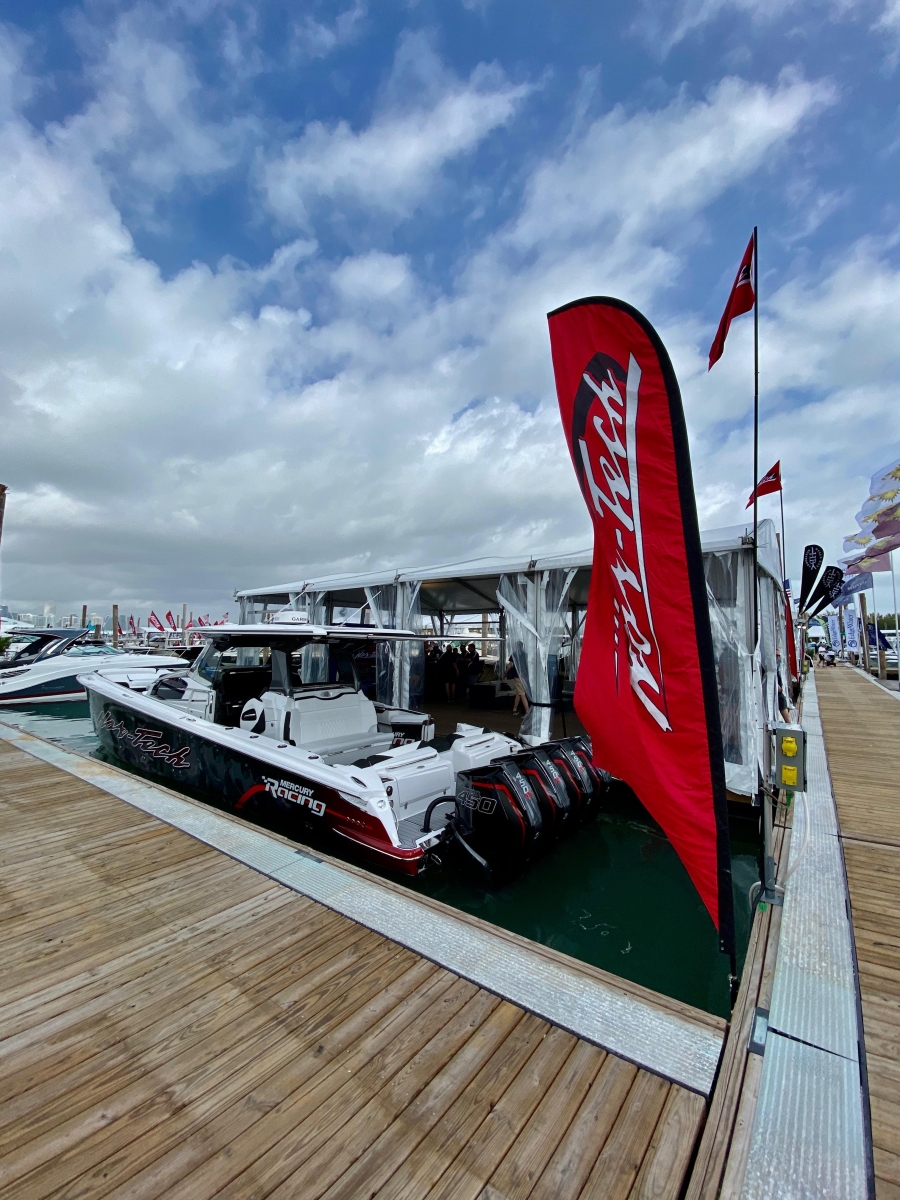 Off the Hook Yacht Sales has a proven process for both dealers and private sellers to liquidate their used boats and trades immediately! We have been the industry leader in marine wholesale since 2012. If you are looking for a fast, fair and competitive number on your boat please click here!