Oct 8, 2019
King Mackerel Tournament 2019
Next weekend, August 10-11, 2019, Onslow Bay Boatworks and S.H.A.R.E. will be presenting the King Mackerel Tournament located at Wrightsville Beach, NC. S.H.A.R.E is an organization that stands for Support, Hope, Assist, Reflect, and Empower; their mission is to serve special needs children and their families facing difficult circumstances. They encourage the concept of "Paying it Forward" throughout our community. They strive to provide for the families who want to help themselves and are willing to help others in the process. You can donate here. Seniors, lady anglers, and juniors are all encouraged to fish the tournament!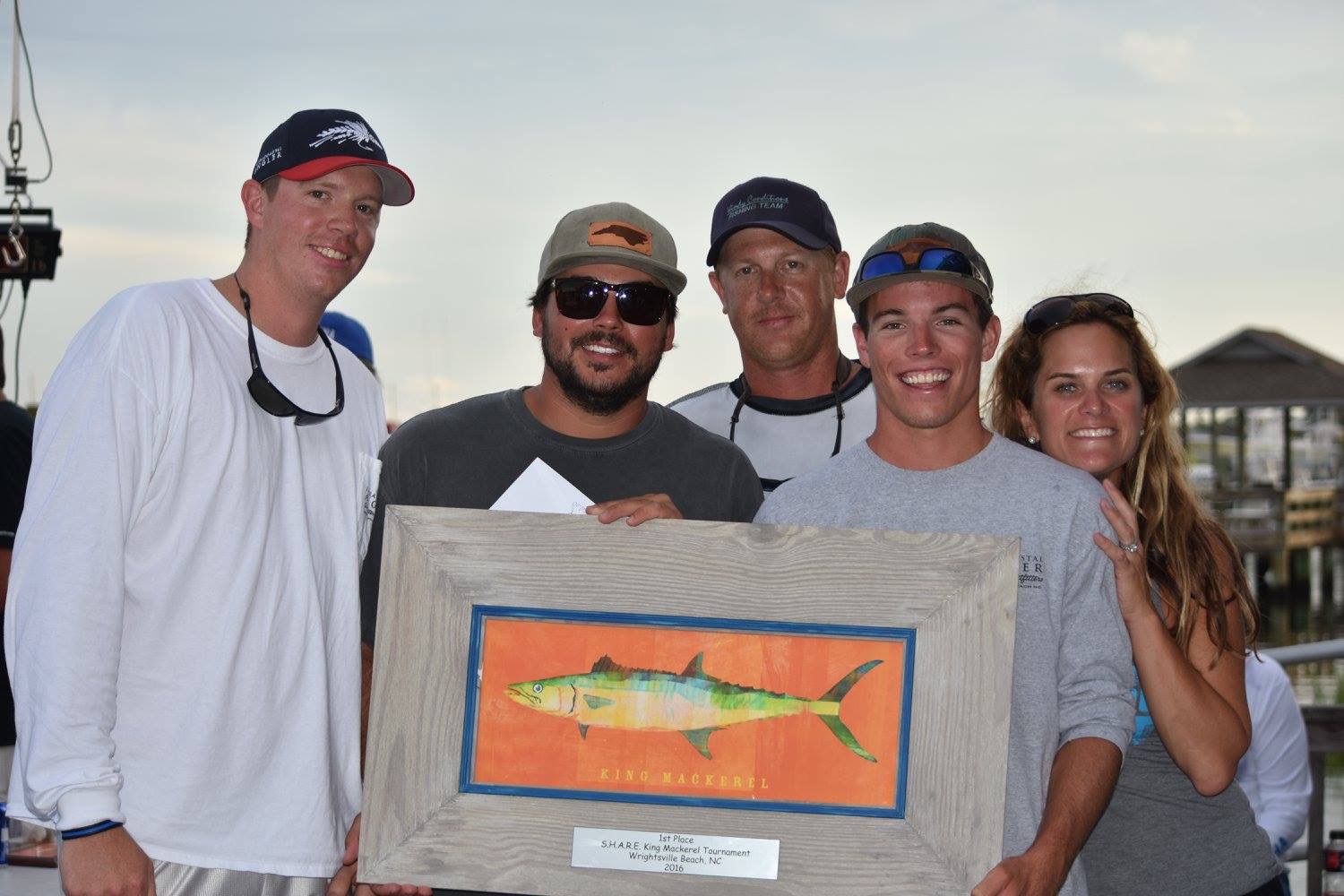 (Photo: S.H.A.R.E. NC)
Event Details:
Friday, August 9th | Dockside Restaurant will be hosting the Tournament Kick Off Party! There will be live entertainment, dinner and drink specials, and raffles & prizes! Registration for the event will also be open from 12pm – 9pm (online registration closes at midnight) and Captains Meeting will be held at 7pm.
Saturday, August 10th | Start of the fishing tournament. Lines in at 7am. Weigh in 3pm-5pm. No Checkout.
Sunday, August 11th | Second fishing day. Lines in at 7am. Weigh in 3pm-5pm. Awards Ceremony starts at 7:30pm at Dockside Restaurant. The first place winner will receive a prize of $50,000!!
To register for the event contact Briana Knight at 910-431-6418 or register here!
Some important rules to keep in mind are:
After July 26th the fee to sign up is $400 per boat and the deadlines for all entries is at midnight
This is a two day/two fish aggregate tournament. Teams will have two days (Saturday August 10th & Sunday August 11th) in which they will be allowed to weigh two king mackerel per day. The Team's two biggest fish of the two fishing days will be used to calculate their aggregate weight.
This is a NO CHECKOUT event. No lines in before 7:00 a.m. GPS time. This includes jigging bait but does not include cast netting bait. There will be an official check-in. There will be check-in boats at the north and south ends of the Wrightsville Beach no-wake zone.  Boats that do not have a fish to weigh are not required to check in.
BOUNDARIES: Teams must be West of GPS line 76 30 00 and East of GPS line 78 33 00. (Cape Lookout to Little River)
For more rules you can find them here at the SHARE website.
We hope to see you guys there! Good luck!
Off the Hook Yacht Sales has a proven process for both dealers and private sellers to liquidate their used boats and trades immediately! We have been the industry leader in marine wholesale since 2012. If you are looking for a fast, fair and competitive number on your boat please click here!