Apr 29, 2020
Kim Jong Un's 95 Foot Princess Motor Yacht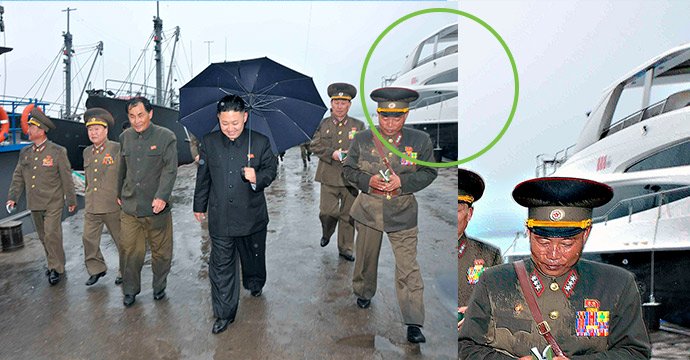 The Dictator of North Korea, Kim Jong Un, has a luxurious yacht he keeps off the coast of his Wonsan resort. The image of a luxury yacht in North Korea might take some by surprise, given that the UN Security Council blocked the sale of 'luxury goods' to North Korea in 2006 with Resolution 1718. Despite this, individual member states were able to independently determine what constituted a 'luxury good' and a lot of trade, therefore, continued.
Princess Yachts, the manufacturer of the 95MY, belongs to the luxurious LVMH group that owns Louis Vuitton, Moet Chandon, Christian Dior and over 60 other brands with a reputation for luxury and, above all, expense.
NK News valued the beautiful Motor Yacht at $7 million dollars in 2013. A spokesperson for Princess Yachts, , a part of the luxury LVMH group, told NK News that as the boat had not been produced for several years, it was likely bought on the secondary market.
"The expansive flybridge deck, generous staterooms and full width saloon and dining area can accommodate up to ten people in elegant style; taking the pleasures of extended life on-board to an entirely new level," a Princess 95MY brochure reads.
Here are some photos of the yacht via Princess' website: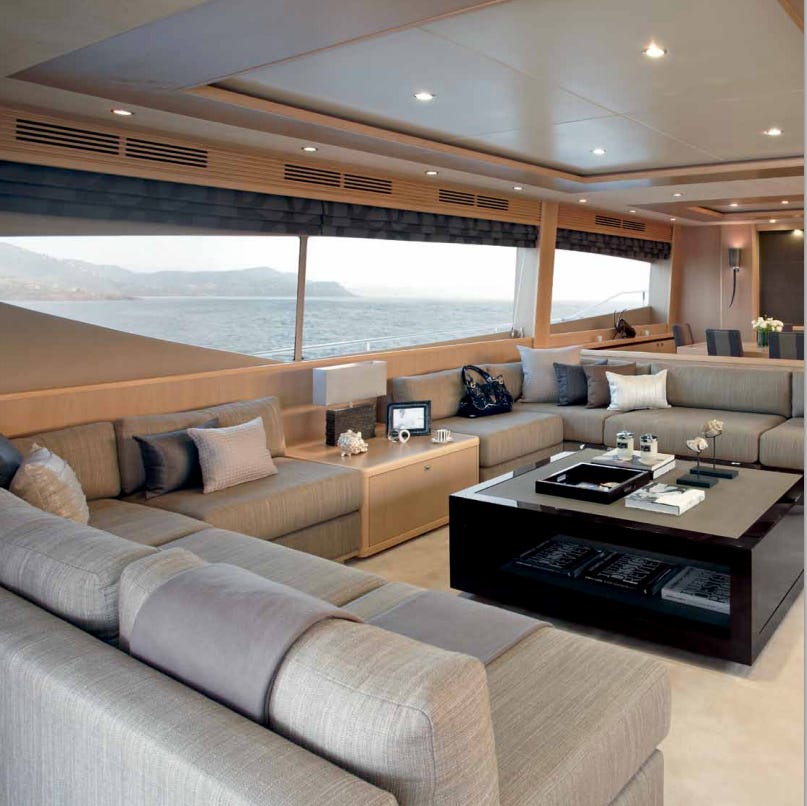 In recent news…
Kim's disappearance from the public has many people wondering if he is dead or alive after his heart surgery. He has not made a public appearance since April 11, 2020. According to satellite imagery by NK, Pro, North-Korea's-monitoring website, the boats made unusual movements around April 14. Which may suggest the dictator himself or his entourage is located in the vicinity.
Kim's compound in Wonsan, a city of some 360,000 on the country's east coast, is lined with guest villas and includes a private train station, according to experts and satellite imagery. Also, his boathouse, which covers the 95 MY Princess. "It's one of his favorite houses," Michael Madden, a North Korea leadership expert at the US-based Stimson Center, told the news outlet, adding that Kim is believed to have about 13 large compounds around the country.
The North Korean Dictator has tried before to infringe on UN sanctions on the procurement of "luxury goods" back in 2009 when Italy stopped the export of two locally manufactured Azimut Yachts. The Austrian national who brokered the deal was fined by the UN, and Italian financial authorities auctioned the seized yachts.
Sources: Business Insider: "Sweet Pictures Of The Luxury Yacht Allegedly Owned By Kim Jong Un"
NK News: Exclusive: "Fit for a princess: Kim Jong Un's $7m yacht"
Off the Hook Yacht Sales has a proven process for both dealers and private sellers to liquidate their used boats and trades immediately! We have been the industry leader in marine wholesale since 2012. If you are looking for a fast, fair and competitive number on your boat please click here!