Dec 11, 2019
What Gifts To Give The Boat Enthusiast This Christmas!?
Believe or not, we are already a few days away from Christmas. Have you checked off your Christmas list for that Nautical Nut in your family? If you haven't, do not fret. We have put a list of 11 marine gifts varying from boat maintenance products to high-class electronics that special someone might want to unwrap this Christmas. Hop aboard and happy shopping Anglers!
Electronics
This Handheld VHF has five key features. The Safety Emergency Radio has a tri-watch mode monitoring three channels and has easy to access coast guard safety button via the 16/C button. The radio also floats and send out a Red flashing light on the bottom if dropped in the water, making it easier to be located and caught. The radio also has a RV6 which can emit a vibrating sound allowing water to shed away from the internal speakers. The VHF has many other features here if you are interested. The device goes for $109.99 on Amazon.
This 9in GPS Map has high-resolution intuitive touchscreen controls with NMEA 2000 and NMEA 0183 support for network connectivity. Garmin Marine Network support for sharing sonar, including Panopix sonar, maps, user data, radar and IP cameras among multiple units. This 9in single GPS goes for $1,081.95 on Amazon.
This 55 liter cooler comes packed with a specialized Stealth 6 sound bar with DSP – designed to give you all yacht rock you want! Enter 200-watts of the good times coming out of six speakers while also keeping your 12-ouncers cold…for days. Key features include: built-in bluetooth, built-in lithium ion battery pack for up to 8 hours of play time, rope carry handles and rubber latches, etc. To learn more you can buy it here! This COOL cooler goes for $899.24.
Wearables
Almost 30 years ago, a group of fishermen in Florida had a goal: to design a pair of sunglasses to help them better See What's Out There. We've come a long way since those days, but the fact is, our passion hasn't changed at all. We're still in Florida, we're still happiest when the sun is up and we're fishing out on the water – and we're still obsessed with making the best lenses on the planet. To learn more about Costa Del Mar mission and products, click here. Prices vary.
Lightweight Slip-On Full Rubber Sport Fishing Deck BootThe XTRATUF Ankle Deck Boot collection has been crafted specifically for Off-Shore anglers. Anglers are athletes, and like any athlete they need the best footwear to help them perform at a high level. They've created a lightweight design with the same XTRATUF slip-resistant Chevron outsole found in XTRATUF's Legacy boots. The performance ankle deck boot is the perfect boot for any on the water athlete looking for protection with slip-on-and-go styling. Women should size 1.2 to 2 sizes down. You can buy them on Amazon here for $64.89.
Designed for all seasons and conditions, the new and improved OS2 Offshore trousers are not only durable, but also waterproof and windproof. The 2-way zip, adjustable braces and articulated knees ensure that you stay comfortable throughout the day, whilst the handy pockets keep essentials close by. You can purchase these trousers at Shop Sound Boatworks here. Price is $152.00.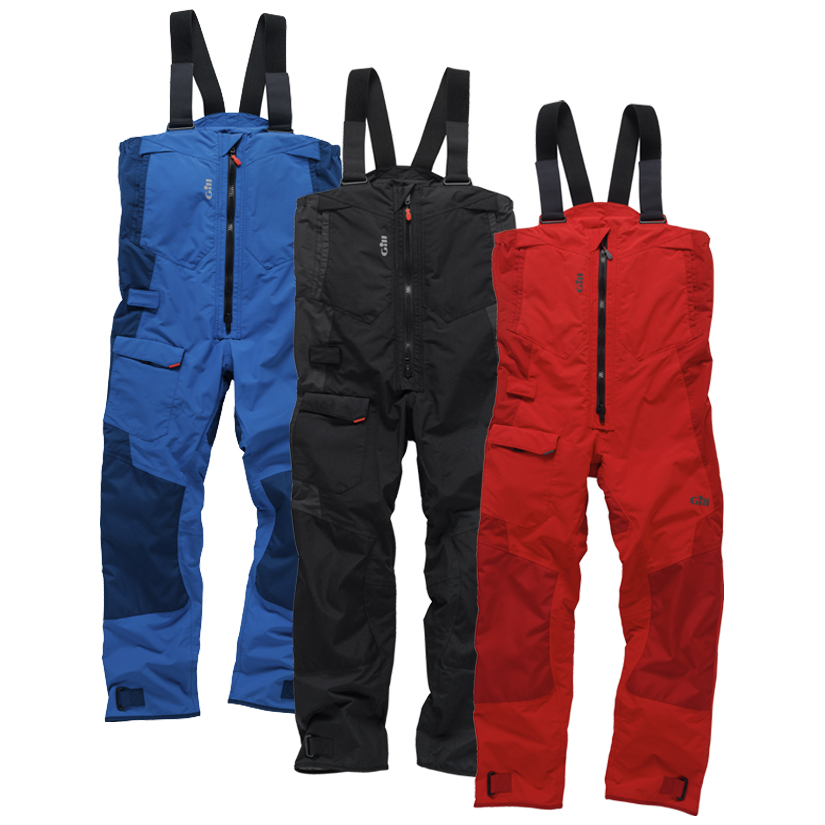 Boating Accessories
Fortress® anchors are constructed from a high-tensile, corrosion-resistant, aluminum magnesium alloy that is precision- machined into interlocking components with no welds to weaken the metal. This results in a lighter, easy to handle anchor with superior holding power. No other anchor compares to Fortress Anchors, the best value in anchoring safety and convenience. To learn more about these anchors, click here. Prices vary.
This product will hold cell phones sunglasses, tackle, etc. and is designed to fit one or two insulated drinks as well. Marine-grade polymer construction and suction-mounted for easy mobility and a boat-friendly installation. No drilling required. Mounts with four suction cups. You can get it here at West Marine. Price is $29.99.
Are you or your loved one expecting soon? This Searock is a must have if you own a boat and have a 8-48 month old baby. The SearocK baby seat is crafted to hang under any sturdy boat top (yes, this includes the ribs of a bimini) using a 4-point harness that attaches above the seat and an additional stabilizer below the seat. Your baby will take to the natural rocking motion of the seas, and can nap in a safe environment protected from sun.Durable & VersatileThe SearocK baby seat is marine grade, so it withstands the elements of salt and weather. It is built to last for generations of kids and grandkids. It is easily transferable to your dock and home, providing several seats in one.You can buy it here on Amazon for $138.57.
If you and your loved one are adventuring on the water, it is time that your pup joins the fun! These collapsible dog bowls are great travel bowls for indoors and outdoor use. They can be used as dog food bowl and dog water bowl. Lightweight and easy to carry with metal carabiners that can hook onto your boating keys. Easy pop up and fold away silicone containers that are BPA free. You can buy them on Amazon here, ranging in size S ($4.99) and L ($9.99).
Cleaning & Maintenance
Taking care of your boat is very important to boat owners. This kit is the easiest way to keep your boat like new. Inclusive collection contains Maguire's premium marine products and accessories to gently wash, obtain long-lasting protection and shine, and maintain your boat. Marine Gel Wash safely and quickly removes boat scum, dirt, salt spray and grime while boosting gloss without stripping wax protection. Flagship Premium Marine Wax offers long-lasting polymer protection and incredibly deep gloss to fiberglass and gel coat surfaces. Flagship Ultimate Detailer easily and safely removes dirt, grime, and fresh contaminants while maintaining and boosting gloss and wax protection. You can purchase this kit on Amazon here for $26.39.
We hope you have a fun and safe holiday with friends and family.
Off the Hook Yacht Sales has a proven process for both dealers and private sellers to liquidate their used boats and trades immediately! We have been the industry leader in marine wholesale since 2012. If you are looking for a fast, fair and competitive number on your boat please click here!