Mar 8, 2023
Historic Icebreaking Vessel at Georgetown Yacht Haven
Our recently acquired marina Georgetown Yacht Haven in Georgetown, Maryland is hosting a historic icebreaking vessel. Many people are unaware of the J. Millard Tawes' ship's past or how it has affected Maryland over time. We are honored to provide dockage to this magnificent ship and give everyone on board access to all of Georgetown Yacht Haven's amenities. The J. Millard Tawes is the largest vessel in the Maryland Department of Natural Resources (DNR), measuring 100 feet long and weighing 167 tons.
Let us delve into the fascinating history of the J. Millard Tawes ship…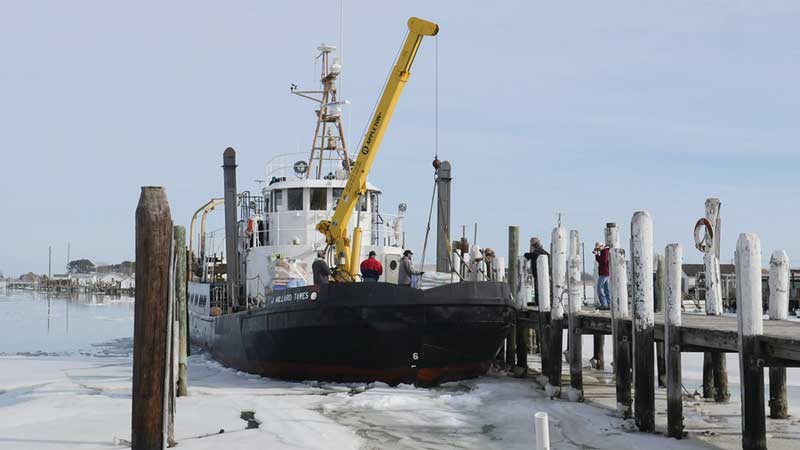 (Source: Proptalk)
History of the Icebreaker

This vessel is a historic icebreaker that was important in Maryland's maritime history. The ship was named after J. Millard Tawes, a former Maryland governor who was an outspoken supporter of the state's maritime industry. The vessel was originally commissioned by the US Coast Guard under the name Barberry before being surplussed and taken into service by the Maryland DNR in 1972.
It was built in 1943 and served as an icebreaker for the Chesapeake Bay until 1977. During its years of service, the vessel played a crucial role in keeping the shipping lanes open during the winter months, allowing for the transportation of goods and resources in and out of Maryland.
The J. Millard Tawes was eventually sold to private owners and used for a variety of purposes, including crabbing and as a floating restaurant. However, the MD DNR announced in 2020 that the 77-year-old Tawes would have to be retired due to rising maintenance costs.
The Tawes is still the primary icebreaker for Crisfield Harbor and Smith Island. Tangier Island and other parts of Virginia have received assistance from the vessel as the Chesapeake Bay islands have been cut off from their normal supply sources due to heavy ice. During heavy ice seasons, the Tawes provided all food, fuel, medicine, and emergency transport to and from the islands.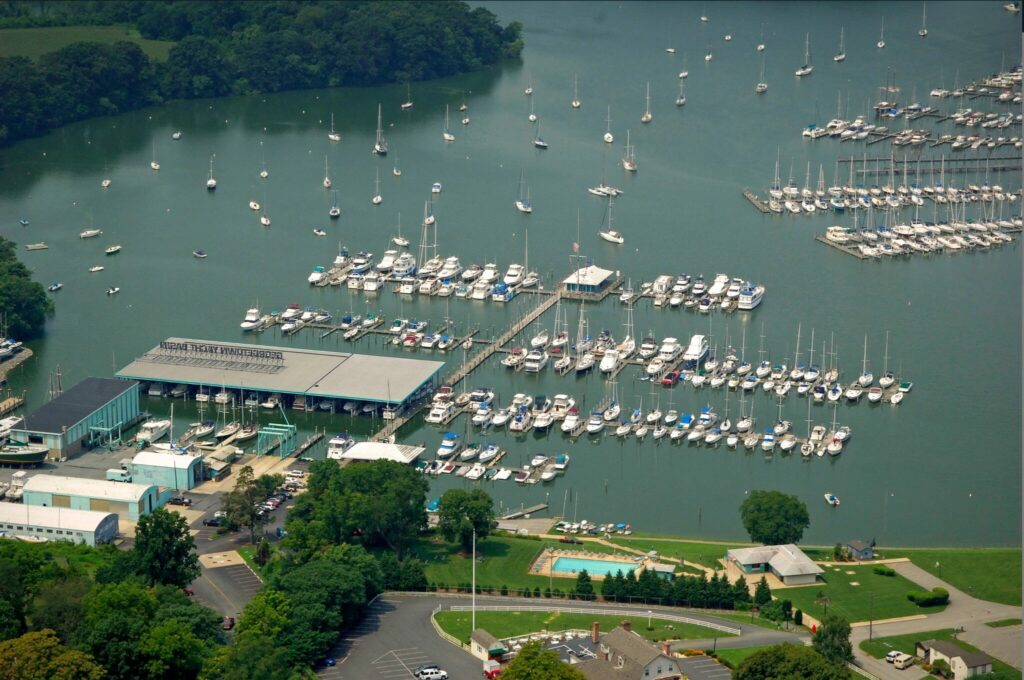 New home at Georgetown Yacht Haven
We are thrilled to be the new permanent home of the historic icebreaker in Maryland. Georgetown Yacht Haven was originally constructed in 1949. The marina is situated on 14.26 acres along the Sassafras River. This river is known for its very deep brackish to freshwater – making it ideal for boating in the Upper Chesapeake area. Georgetown Yacht Haven is a full-service marina and shipyard with a restaurant and hotel on site. The J. Millard Tawes vessel is in good hands and will remain in the Chesapeake Bay region.
Interested in docking at GYH?
For anyone interested in docking at Georgetown Yacht Haven, please call Tristian Price at (410) 648-5112 or email tprice@pier-pressure.net.