Jul 18, 2019
Freeman Boatworks x Merritt Boat Works collaboration for Jimmy Buffett
It's Five O'Clock Somewhere…
Many of us in the boating world is familiar with Jimmy Buffet- the island hopping entertainer who is primarily known for his music. In November of 2017, Jimmy buffet bought a used Freeman 33 foot catamaran when he found out the waiting list for a new Freeman was several years. However, this was no typical Freeman fishing machine- it had a custom pilothouse fixed to it by Merritt Boat and Engine Works.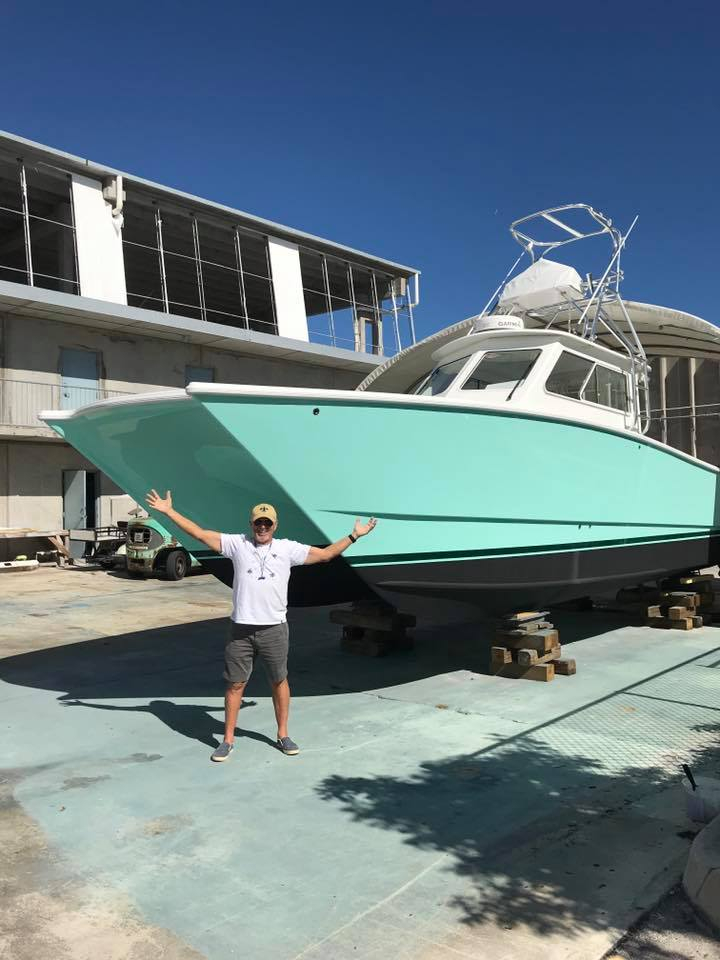 (Jimmy Buffett with his custom 33 Freeman- via Freeman Boatworks Facebook)
Fast forward 2 years and the name Jimmy Buffett was finally at the top of the list to have his new Freeman catamaran built. This time he would opt for a 42 foot model with a seafoam green hull. Not long after it was announced that he would be partnering with Merritt once again- so the hull and quad Yamaha 300 outboards were soon being shipped from Freeman's facility in Summerville, South Carolina to Merritt's Boat and Engine Works in Pompano Beach, Florida. Following the release of the drawings for this one-of-a-kind boat, a crowd of boating enthusiasts formed a thread on The Hull Truth to share their findings of the build as well as discuss their opinions on it. This thread became so popular that Merritt themselves started to post updates with photos throughout the build for fans to see. It's Five O'Clock Somewhere.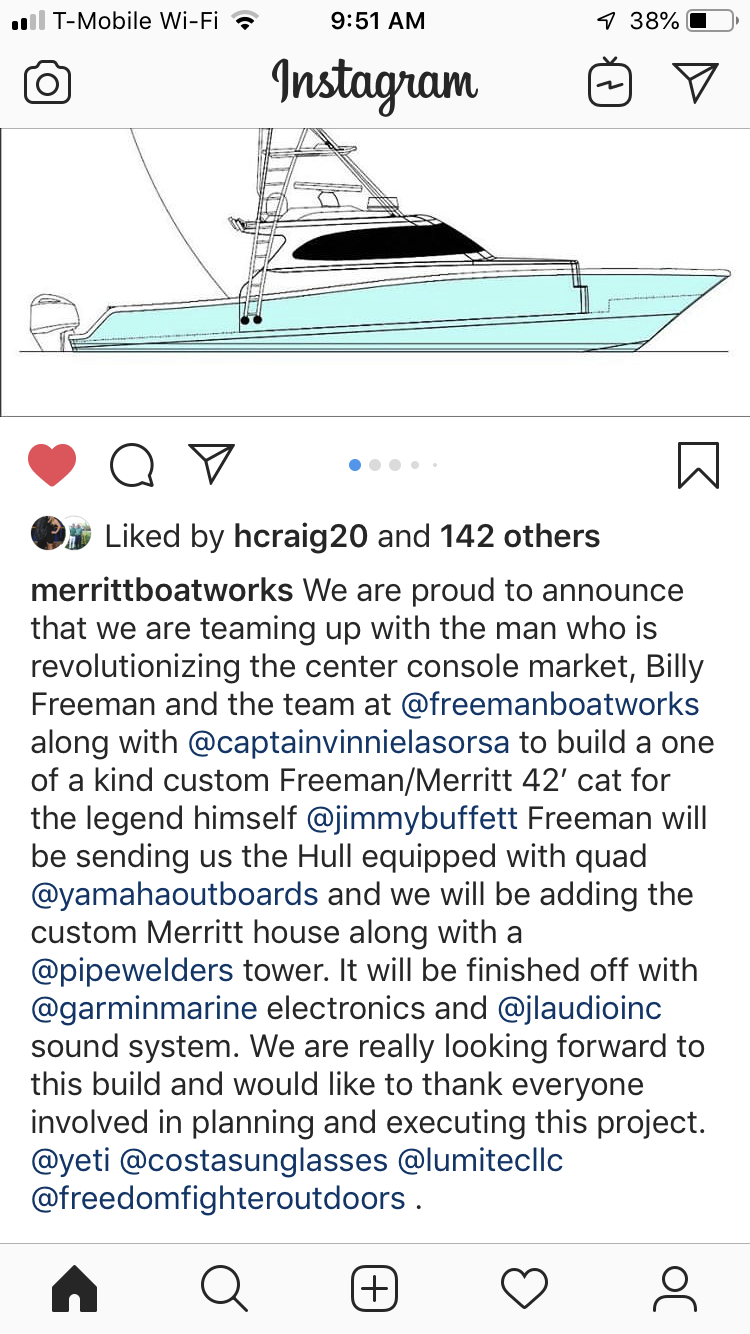 (Freeman 42 Pilothouse drawings- via Merritt's Instagram)
Over time this group of fans was able to see Merritt's signature quality touch being put on a Freeman. Many of the onlookers claimed this to be their "dreamboat" while others voiced concern for the added weight of the enclosure sacrificing some of the performance in regards to the ride quality, efficiency, and speed. Merritt however, had this thought out already by creating the pilothouse out of carbon fiber- which is known for being extremely lightweight without sacrificing strength.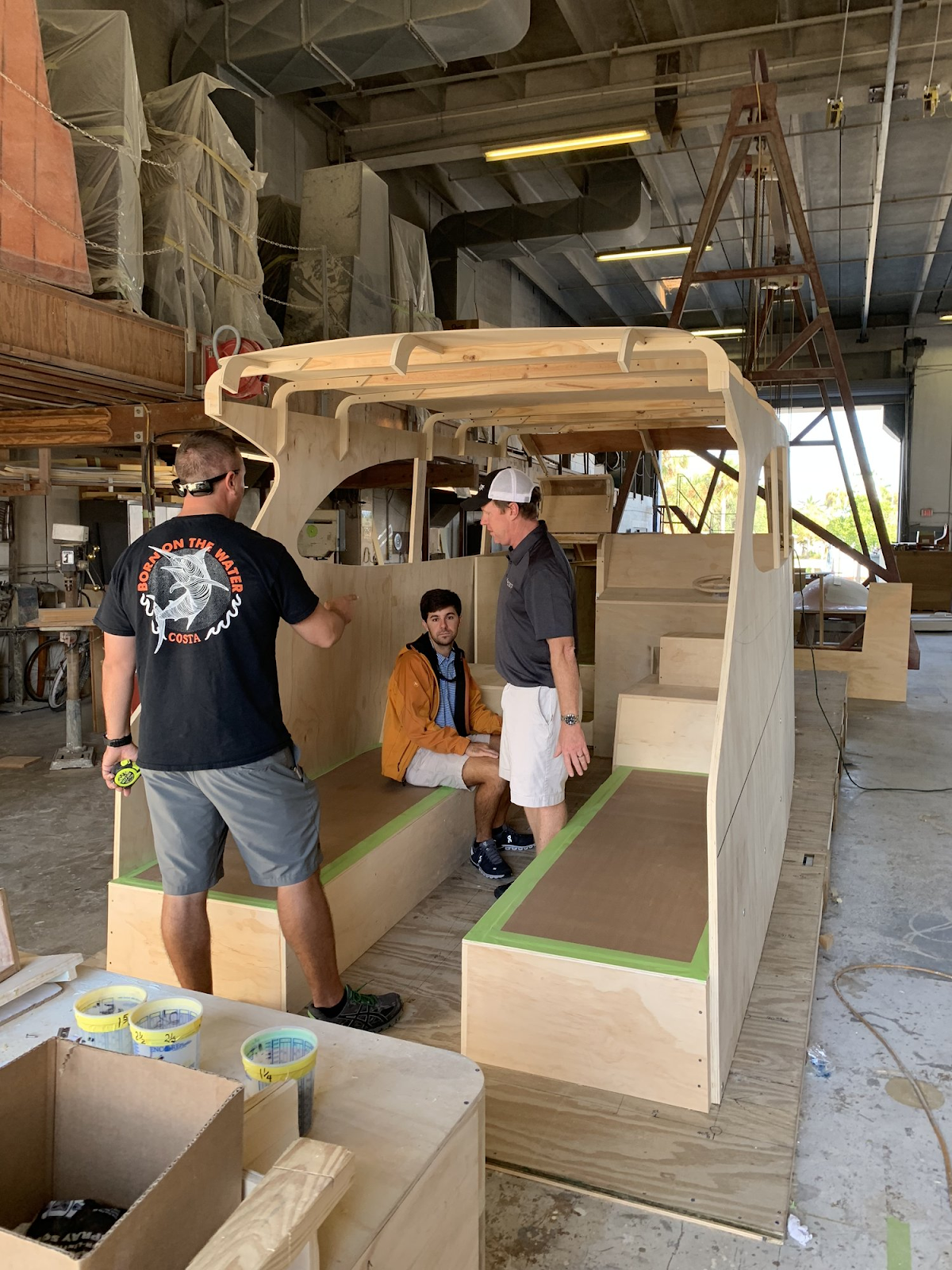 (Merritt employees making sure everything in the model is perfect before creating the real enclosure out of carbon fiber- via THT)
In addition to the stellar work by Merritt, those following the build also praised how involved Jimmy Buffett was throughout the entire process. Being found on site quite frequently.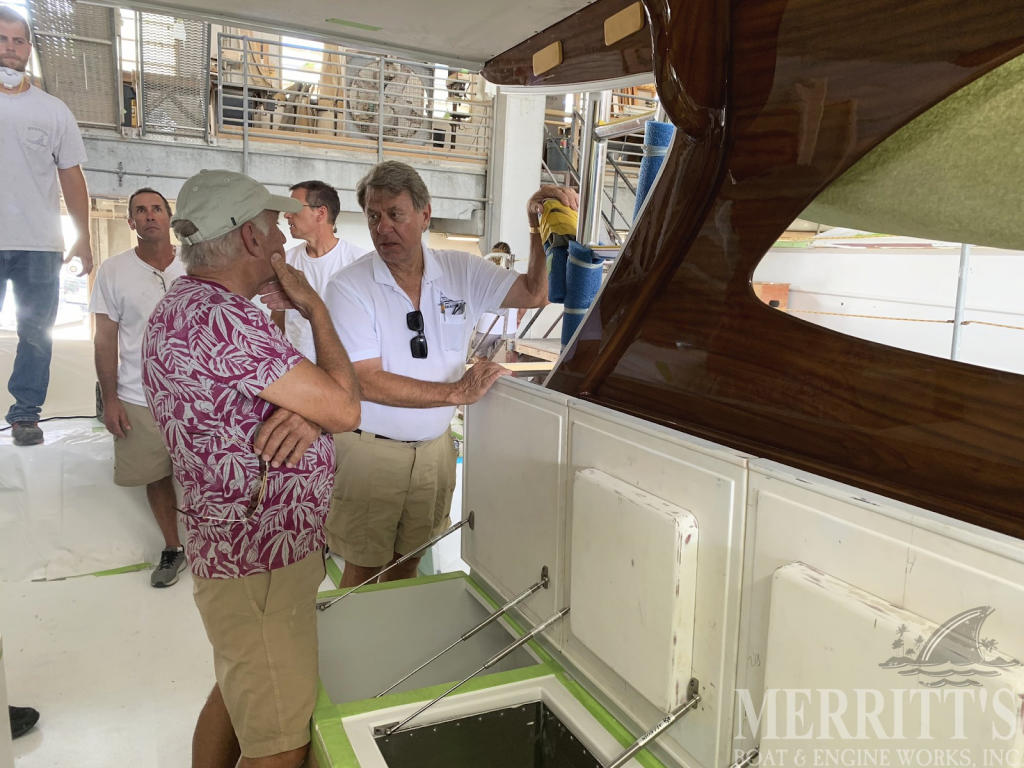 (Jimmy on-site- via THT)
The build is still in progress but was recently splashed for testing. Keep up with the build or review more of the details here!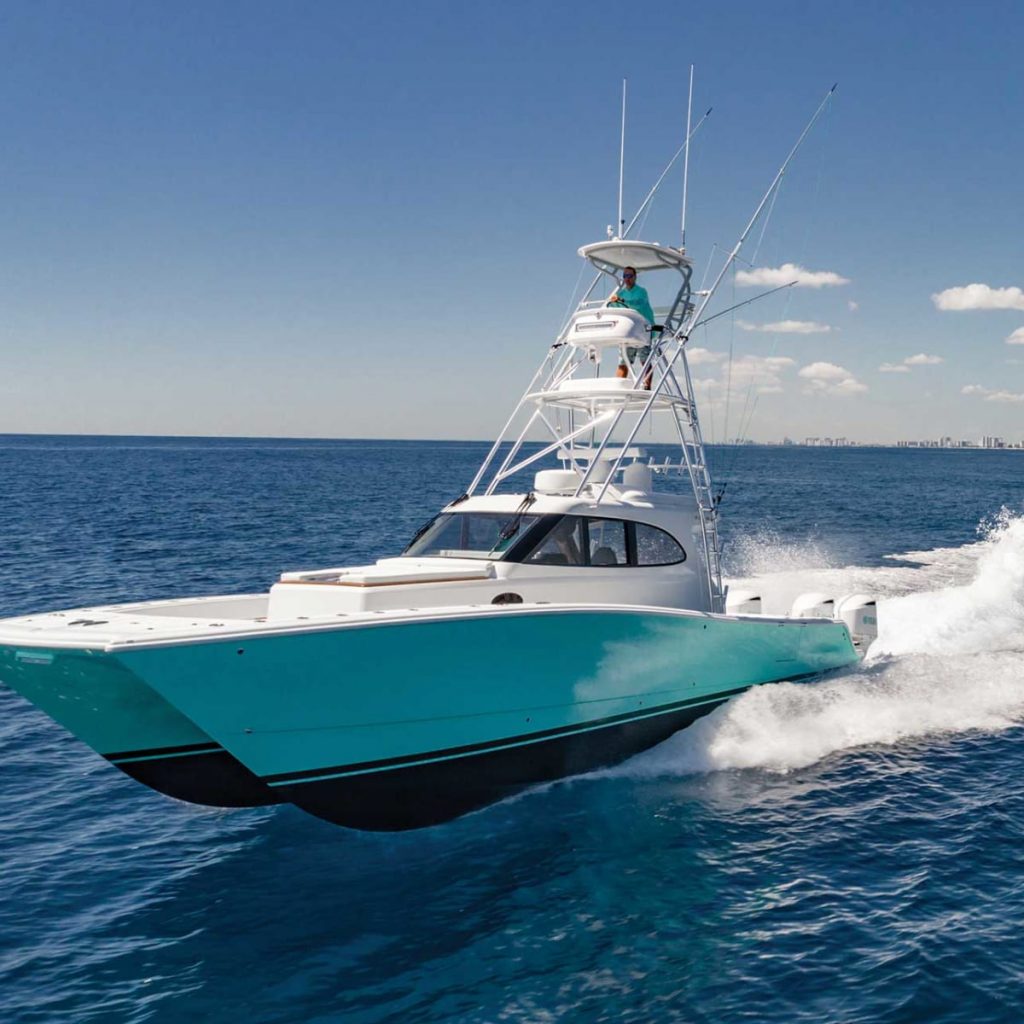 Sources: https://www.facebook.com/289963931032105/posts/jimmy-buffett-just-took-possession-of-this-freeman-33-pilot-house-its-five-ocloc/1913103215384827/
https://www.thehulltruth.com/boating-forum/989182-freeman-merritt-42-outboard-cat-fisharound-jimmy-buffet.html