Jun 17, 2020
Boating Gift Ideas for Father's Day
As Summer comes to a start, one of the best days of the year comes around for many of our male boaters. Father's Day is near and dear to many of our hearts, considering many of our fathers are the ones who introduced us to the boating world. If you are looking to wow your boat loving dad this Father's Day, here are five customizable gifts that would be great for your dad's lifestyle.
Personalized Boarding Mats 
We absolutely love these personalized boarding mats from Etsy. Aside from being high quality products, these mats add a simple yet personalized touch to any vessel. MKCreations570 on Etsy, offers multiple size and color options, so there is something for everyone! You can browse her products here.
Personalized Boat Painting 
This gift is perfect for your Dad's office or bedroom. BoatScapes on Etsy paints stunning 12×18 art of all types of boats. It is great for your Dad to look at this painting during the off-season and also be able to show off his boat to friends and family through beautiful artwork. The awesome part about this gift is that you can customize the background and change the skyline, colors, or even add a your own special touches in the background!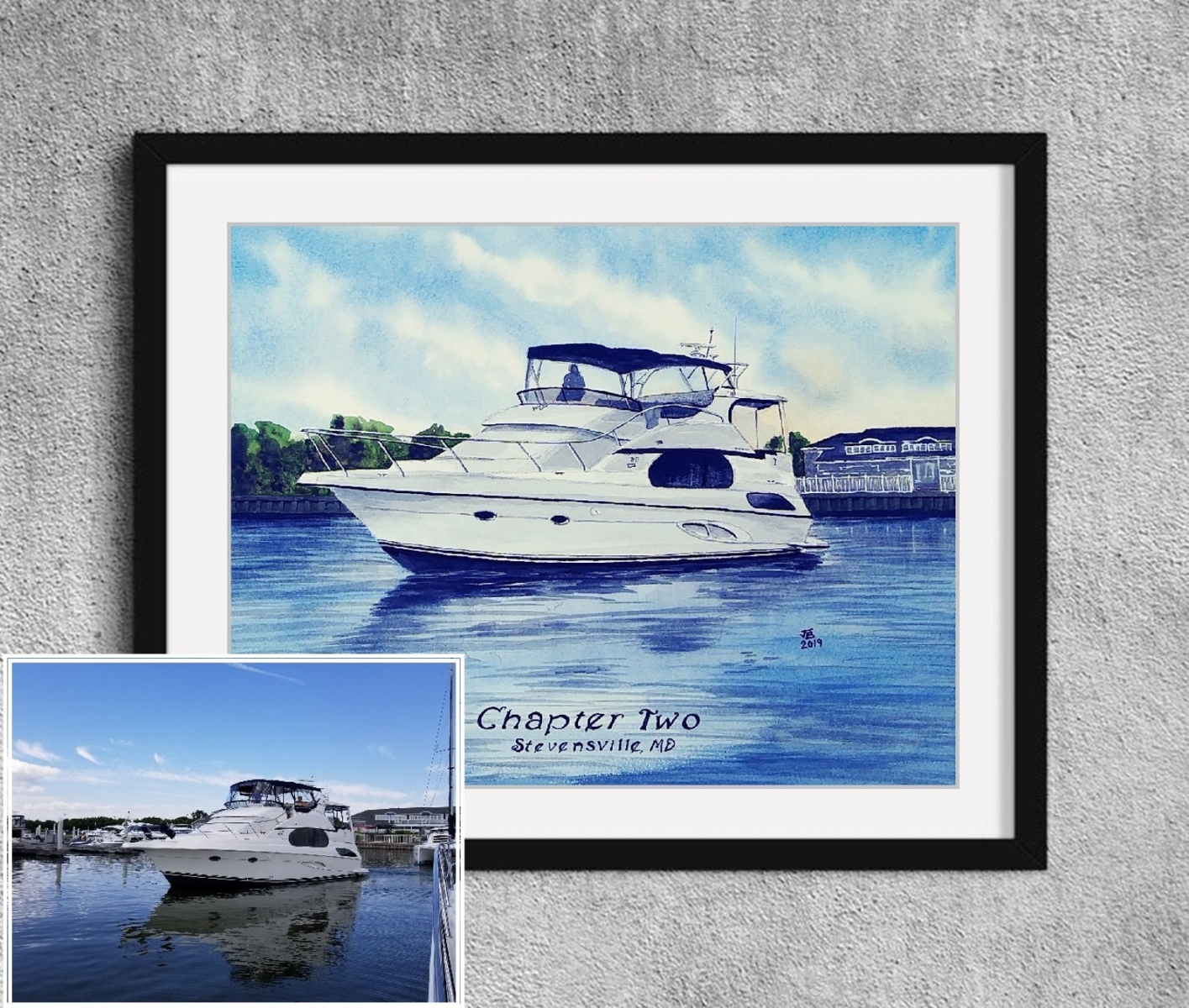 Nautical Face Mask
If you are looking for a less expensive yet purposeful gift for your dad, this is definitely it. Although this may not be a typical Father's Day gift, it is definitely acceptable to give your Dad a new mask during these unusual times. Zazzle offers a variety of masks that represent the boating lifestyle that your dad will love! Some of the designs include fish, anchors, sharks, and beach scenes. With so many options, there is surely one that your dad will love wearing on his Fathers Day boat outing. Shop all of Zazzle's face masks here.
Custom Boat Flag 
This is a great gift for any dad who loves taking his boat out! Uplifting Artware on Etsy allows you to personalize flags for your dad's boat in different sizes and colors. This is perfect for a proud boat owner who wants to add more personalization to his vessel in a subtle way. You can send photos of logos or writing that you would like on the flag directly to Adam, the man who makes these flags by hand. Most importantly, these flags are high quality and a great touch to any boat- regardless of size or make! You can browse Adam's work and submit your personalization preferences here.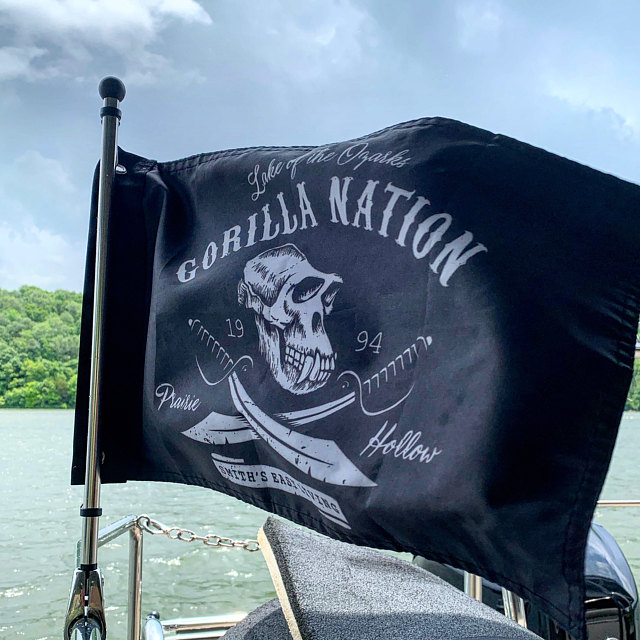 Customizable Nautical Koozies
This is one of the simplest yet favorite Fathers Day gifts every year. This gift is sure to go over well with your Dad, especially if he enjoys ice cold beer on the water (don't we all). Zazzle offers customizable nautical koozies for your dad in either can or bottle form. This gift is great if your dad loves hosting on his boat and wants to show a little bit of his boat's personality when serving drinks to his guests on board. Shop different designs and styles here.
fathers day boating gift idea
Off the Hook Yacht Sales has a proven process for both dealers and private sellers to liquidate their used boats and trades immediately! We have been the industry leader in marine wholesale since 2012. If you are looking for a fast, fair and competitive number on your boat please click here!