Jul 2, 2019
Five East Coast Destinations to Watch Fourth of July Fireworks by Boat!
The long Summer day of parades, live music, fireworks and barbecue is here! Fourth of July is a few days away and what better way to celebrate Independence Day than on a boat watching the fireworks! Here are five of the best boat-friendly East Coast destinations for watching this year's Fourth of July fireworks!
Wilmington, North Carolina
Come celebrate Independence Day on the riverfront in Downtown Wilmington. The first annual 'Red, White, and Bluegrass,' event is going to be held at Pier 33. The event will also provide barbeque, sides, and drinks for purchase. The event itself is free. Doors are at 6pm, music starts at 6:30pm until the firework show at 9pm. The venue is located directly on the water so feel free to enjoy the music and fireworks from the privacy of your own boat with friends and family!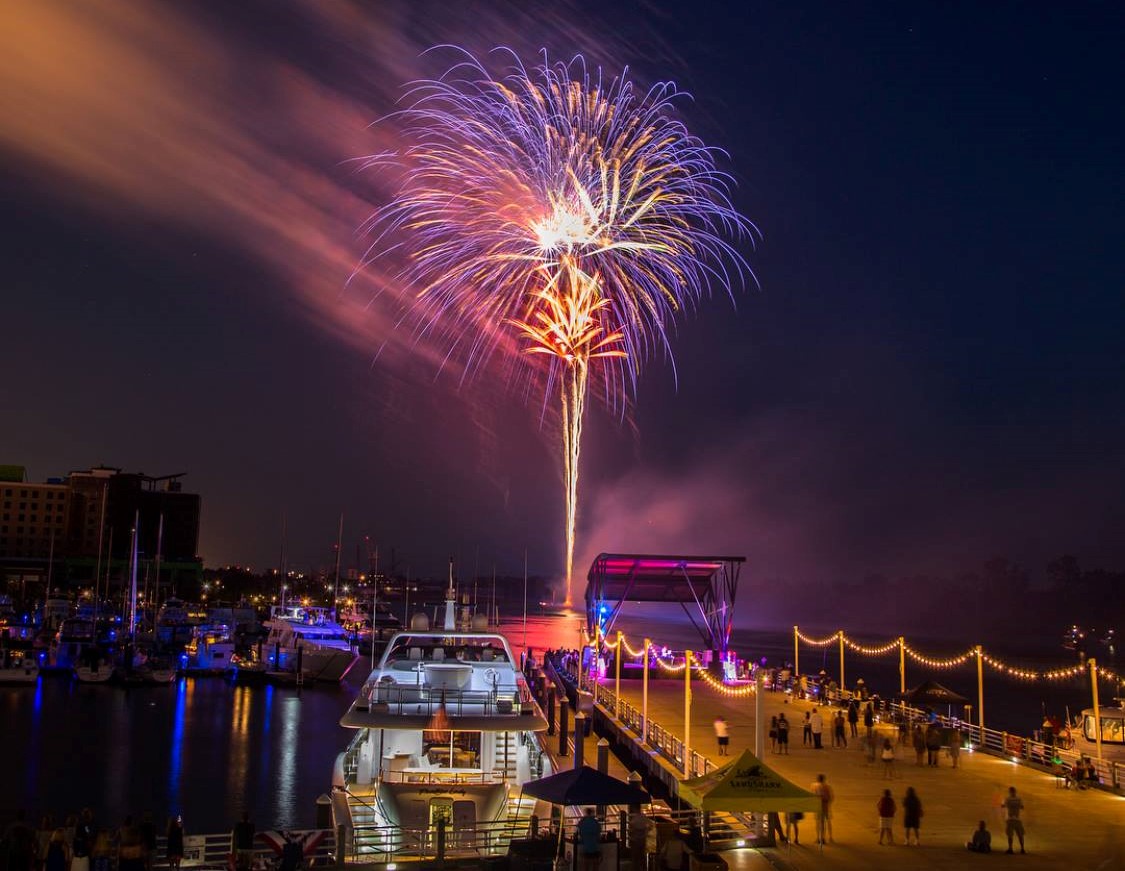 Tampa, Florida
Tampa is putting on a Firework show that will draw at least 100,000 people! 'Boom of the Bay,' is going to be an epic Independence Day celebration event which will feature four firework displays, all starting at 9pm Thursday evening. The event will take place along the Hillsborough River from Armature Works to Sparkman Wharf. Starting at 6pm, there will be many food trucks and live entertainment at Water Works Park, the Tampa Convention Center and Cotanchobee Fort Brooke Park. The firework show is planning to last 20 minutes. Between 8pm and 9:30pm, boats are prohibited in the area between the North Boulevard Bridge and the Cass Street Bridge. However, you will still be able to enjoy the show on your boat near the Tampa Convention Center or the Ybor Turning Basin.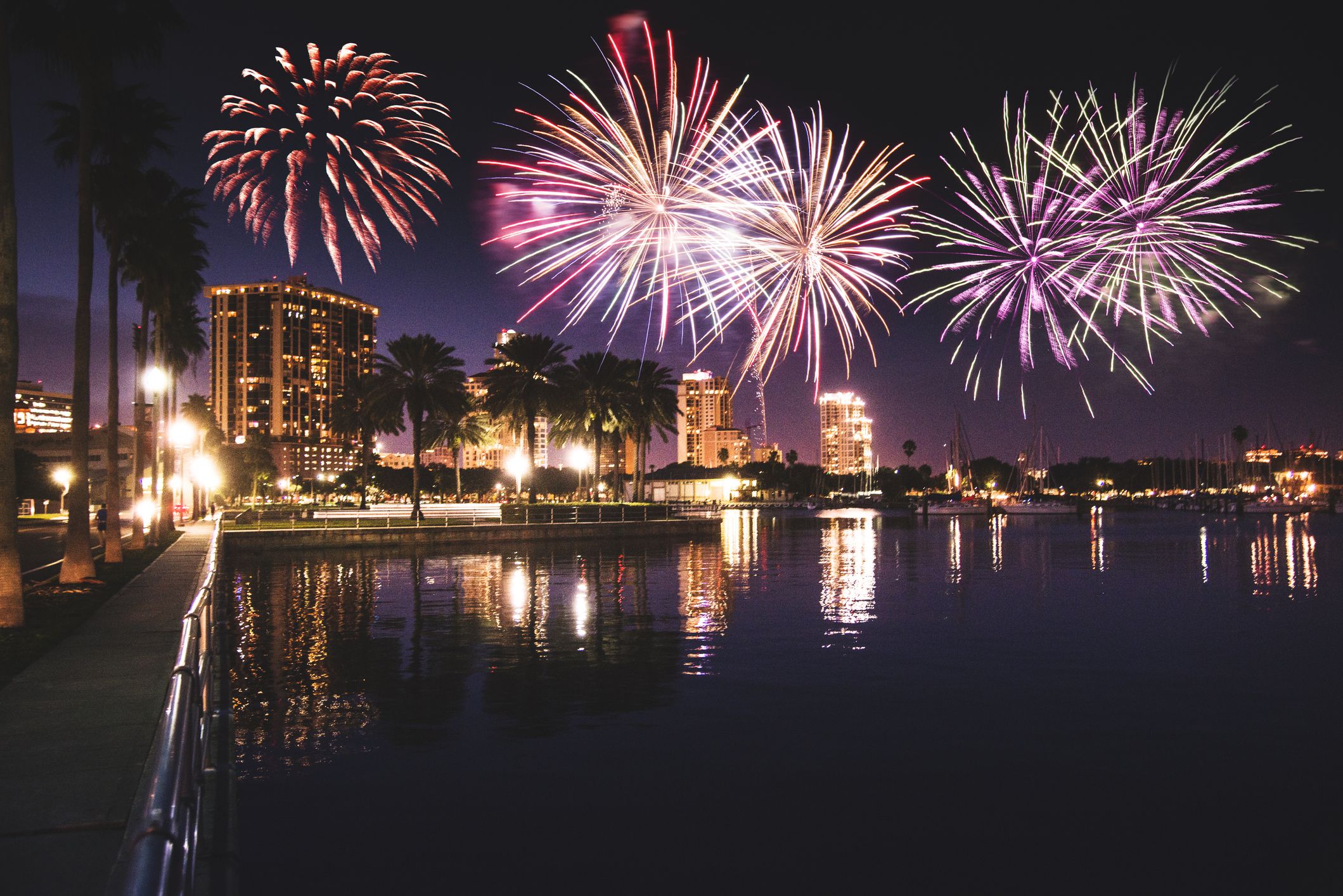 Boston, Massachusetts
Beginning at 10:30pm on Thursday, July 4, the annual Boston Pops Fireworks Spectacular will be starting their firework show over the Charles River Basin. The area is very small so it is blocked to boat traffic for the fourth for safety reasons. However, you are still allowed access in the Boston Harbor where you will be able to see them without any buildings obstructing your view. If you don't have a boat, no worries! You can rent a canoe at a place called Charles River Canoe and Kayak. You can visit their website here. We encourage making reservations.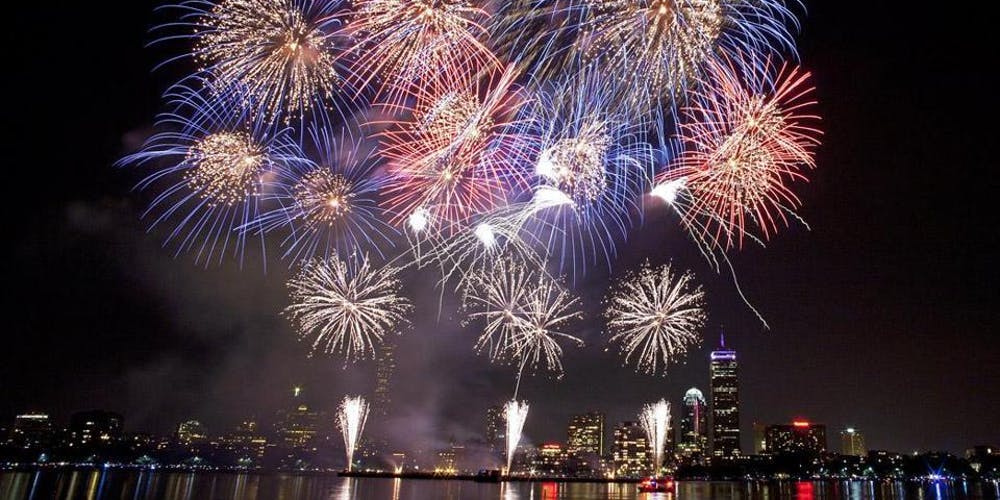 Miami, Florida
You won't want to miss this years America's Birthday Bash at Bayfront Park. This event is continued to prove to be the largest firework show in South Florida. Gates open at 10am and close at 10pm, live music starts at 2pm and fireworks start at 9pm. Cold beer and food will be sold at the event. You can visit the show by entering the event or you can enjoy the music and fireworks from your boat on the bay.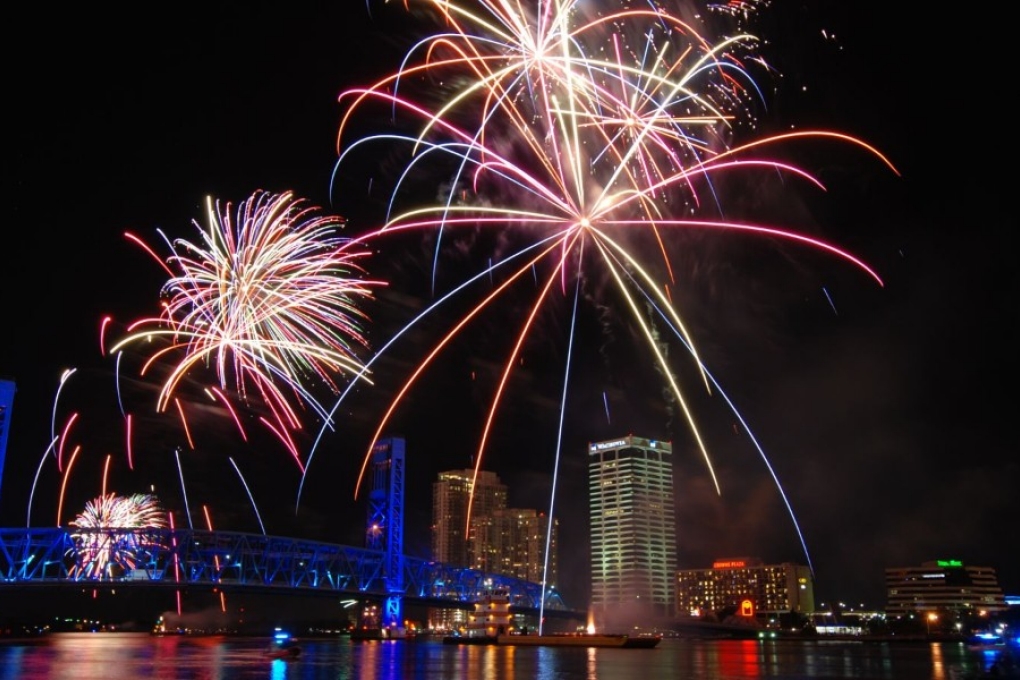 New York City
The 43rd Annual Macy's Fourth of July fireworks will launch from the Brooklyn Bridge and four barges along the lower East River. They will start the show around 9:20pm Thursday evening. Nothing quite compares to watching the fireworks show on your own family cruise! Additionally, you do not have to worry about fighting the crowds for a good spot. If you don't have your own boat to take out that evening you can rent one through many companies in the Manhattan area or Brooklyn. Here are a list of cruises you could reserve for your family and friends!
Off the Hook Yacht Sales hope you all have a fun, safe holiday weekend. Happy Independence day!
Off the Hook Yacht Sales has a proven process for both dealers and private sellers to liquidate their used boats and trades immediately! We have been the industry leader in marine wholesale since 2012. If you are looking for a fast, fair and competitive number on your boat please click here!