Nov 19, 2019
Cobia Boat Building Process Using VARIS
The VARIS Construction System is a technique that uses vacuum pressure to drive resin into a laminate. Materials are laid dry into the mold and the vacuum is applied before resin is introduced. VARIS stands for Vacuum Assisted Resin Fusion System. Cobia Boats has been using this system for 20 years and plans on vacuum infusing all new models starting December 2019. The first Cobia that was ever made using the VARIS method was the 320 in 2018. They have been migrating the other models ever since. Today the 280 CC, 280 DC, 301 CC, 320 CC, and the new 350 CC model are all vacuum infused. They have been the longest boat manufacturer to use this method which explains the VARIS system's reliability. This attribute truly sets Cobia apart from the competition, making it the better boat build of its class.
The Process
The process controls the perfect amount of resin that ends up in the building structure. This is achieved by pre-determining the amount of resin through all the fiberglass laminates, the core materials, and the backing plate materials under a vacuum. But with VARIS, Cobia does something differently. They pull the resin through all the laminates, stringers, and transom simultaneously. This creates a single fused structure that is awfully strong and has the highest strength to weight ratio possible in fiberglass construction every time.
Benefits of the Vacuum Assisted Resin Fusion System
The process is environmentally and worker-friendly because it reduces resin waste
The process is lighter allowing the boat to be more fuel-efficient and faster
The process creates a more solid, stiffer boat construction allowing anglers to put more equipment on their boat
Check out Cobia's video on their proprietary build process, VARIS
Your Cobia Boat Maryland Dealer!
Since Cobia uses VARIS their hulls contain maximum strength and performance laid out for the serious fisherman and family-oriented customers. If you are interested in inquiring about a new Cobia Boat model do not hesitate to contact Kyle Walker at 954-734-5112 or kylewalker@offthehookys.com. Off the Hook Yacht Sales is your Mid-Atlantic Cobia Boat dealer servicing Maryland. Call today for special pricing and to customize the boat of your dreams using the highly respected VARIS method. Check out our latest Cobia inventory here. Pick a Cobia and Go!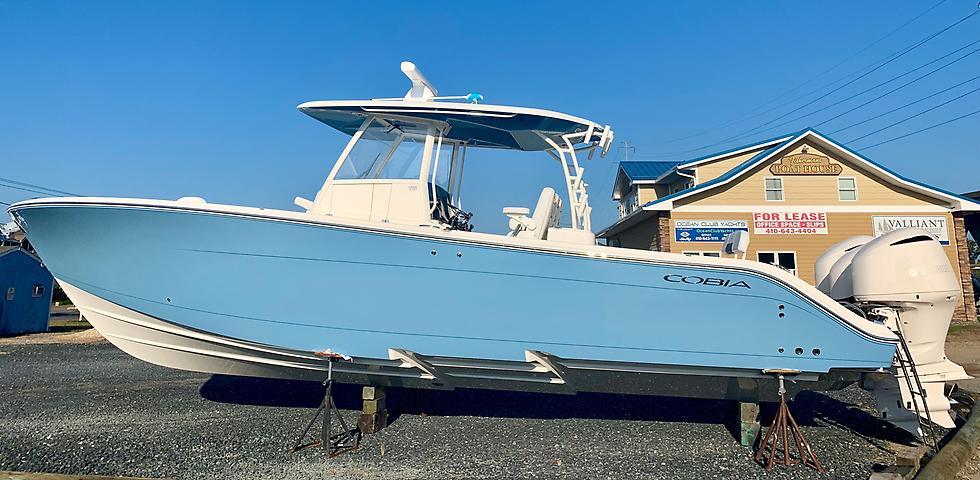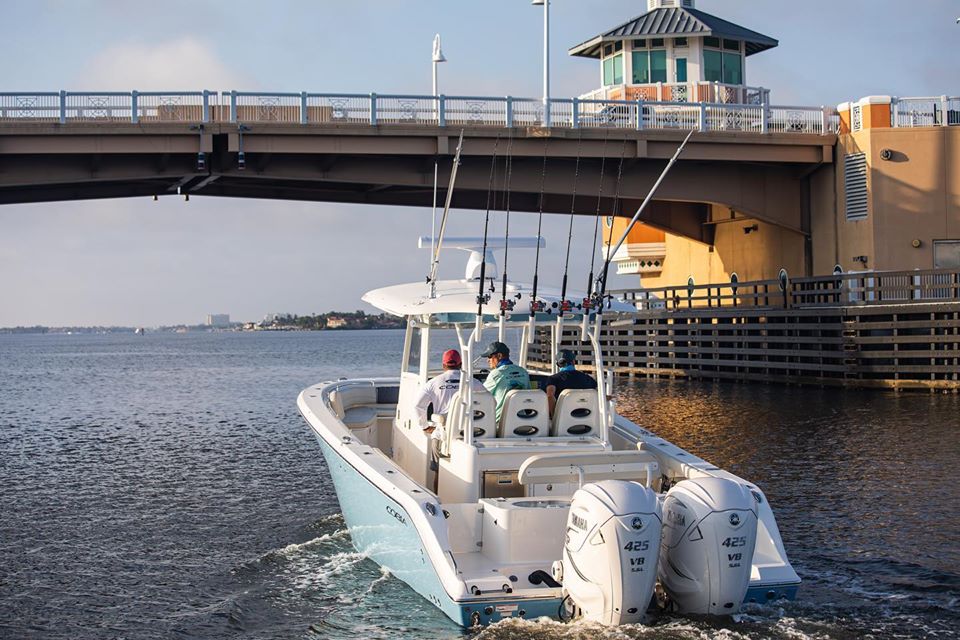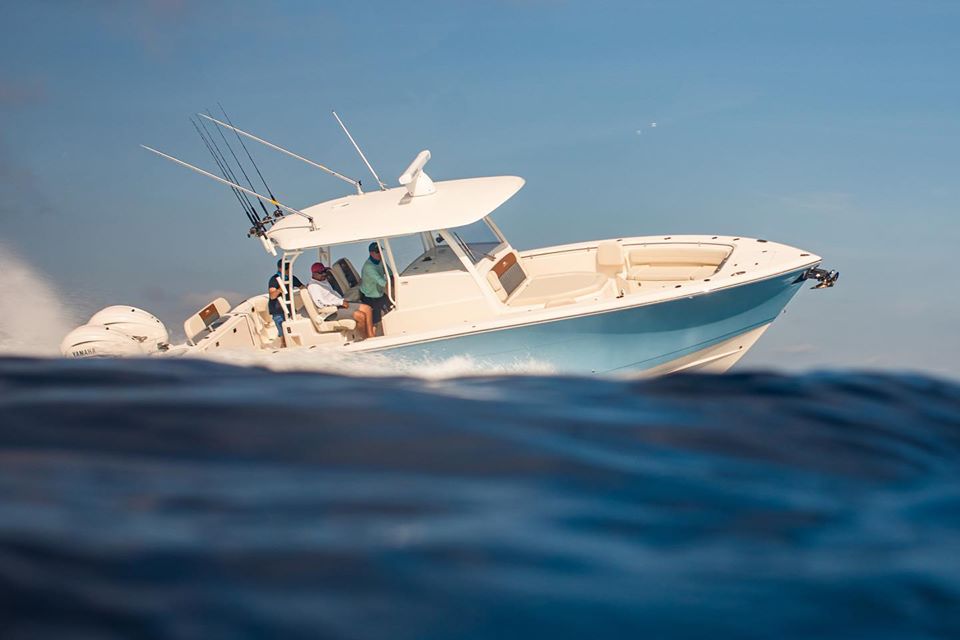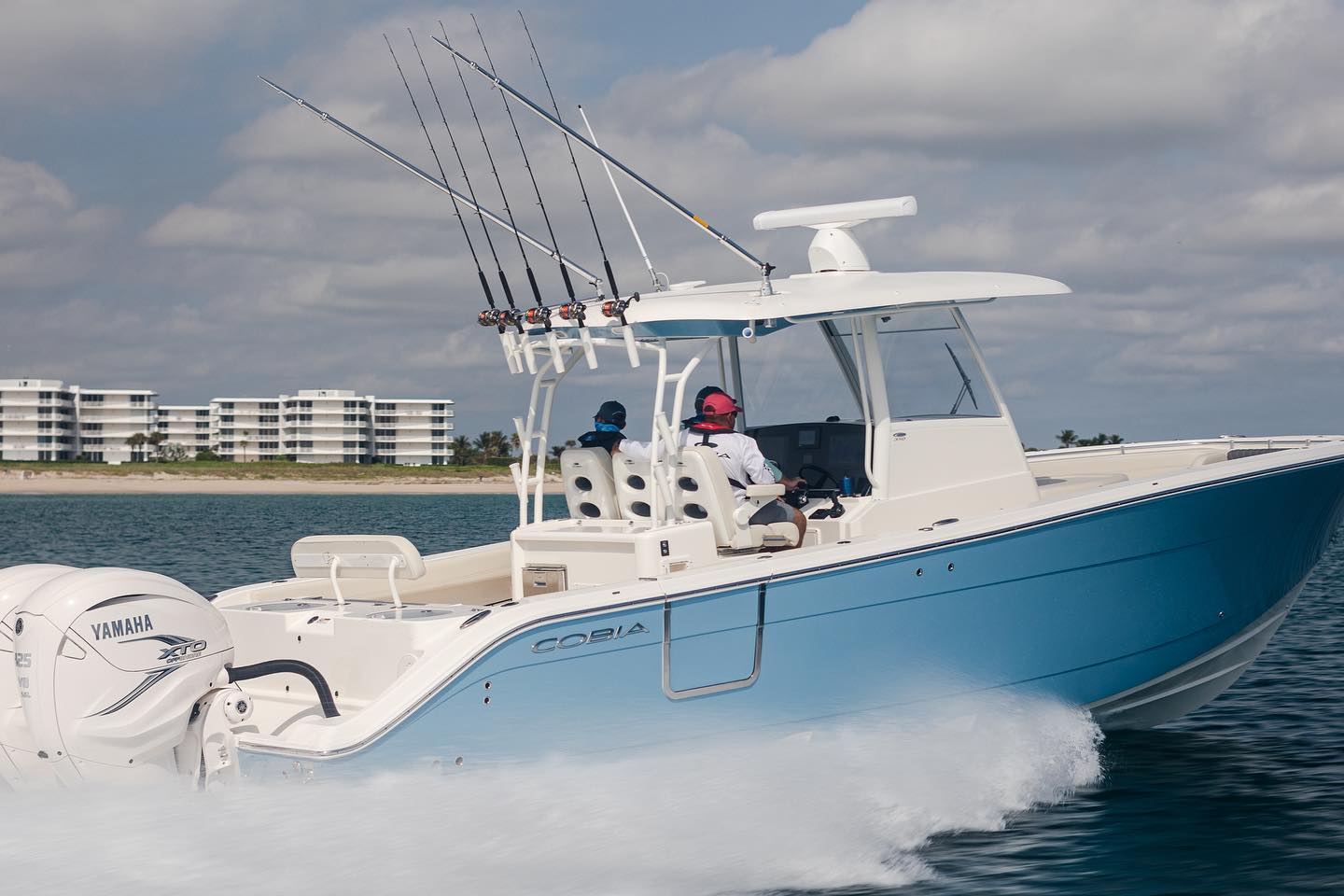 (Cobia's newest 350 CC model)
CHECK OUT OUR 2020 COBIA 350 WALKTHROUGH VIDEO FROM THE ANNAPOLIS BOAT SHOW!
Off the Hook Yacht Sales has a proven process for both dealers and private sellers to liquidate their used boats and trades immediately! We have been the industry leader in marine wholesale since 2012. If you are looking for a fast, fair, and competitive number on your boat please click here!