Jul 9, 2019
Celebrity Owned Super Yachts
Ever wonder who owns that million-dollar yacht?
Luxury superyachts are made for the rich and famous. The ones we have listed below are worth millions. Some feature gyms, pools, and movie theaters. Not only do these billionaire celebrities own beautiful yachts, but they also have their own private jets, multiple homes, and some, their own island! Many celebrities love to set sail in their luxury yacht to get away from all the chaos and spend time with their family and friends. Step aboard and read some about these celebrity-owned super yachts!
VENUS | Steve Jobs/ Laurene Powell

Steve Jobs was the co-founder, chairman, and CEO of Apple Inc with an estimated net worth of $18 billion USD. Jobs died in 2011 due to pancreatic cancer and could not see the finished product of the superyacht he was building with designer Philippe Starck. Venus is now owned by the Job family. It was built at Feadship and delivered to the Job family in 2012. She is approximately 252 feet long and accommodates 12 guests in six cabins and 22 crew members in 14 cabins. Rumors are that Job's family spent a total of 100 million euros on the superyacht. She is powered by two MTU engines that bring her to a top speed of 20.5 knots. The boat is not for sale and is not available for charter.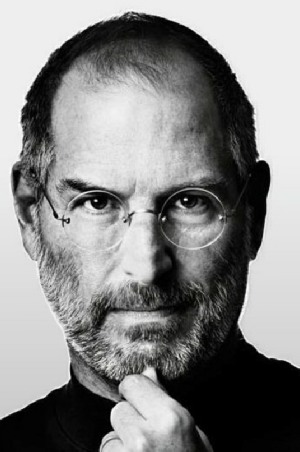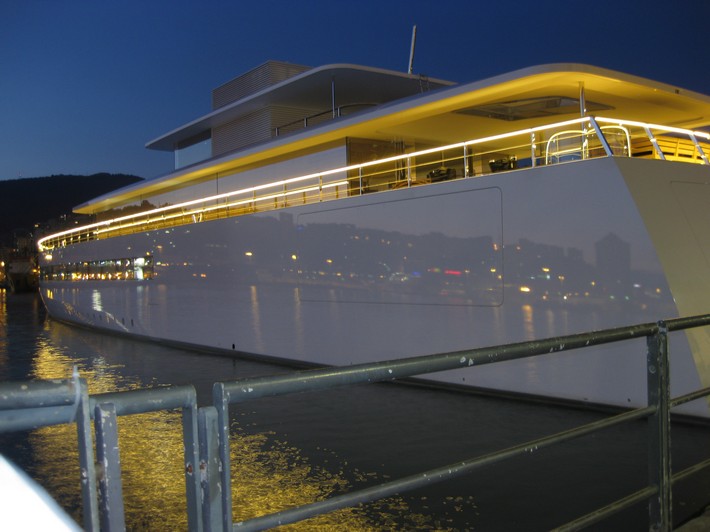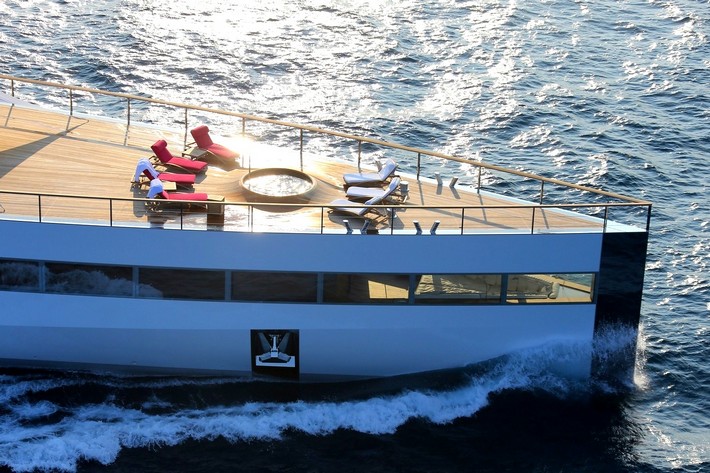 MUSASHI |  Larry Ellison
2011 Feadship 288 | Larry Ellison is the owner of the American software company Oracle and is one of the richest people in the world. His estimated net worth is 58 billion USD. His mega yacht, Musashi, was launched in 2011 by Feadship and is 288 feet long. Her name was inspired by a Japanese samurai which stands for 'warrior.' She can sleep 18 guests comfortably with nine cabins and accommodate her 23 person crew. The designers combined elements from Japanese design and art deco. They even added a spa pool on the upper deck. She is powered by four MTU 16V4000 which brings her to a top speed of 21 knots. Not only does he own this beautiful superyacht, but he also has his own private island and a jet. He purchased Musashi for $160 million USD.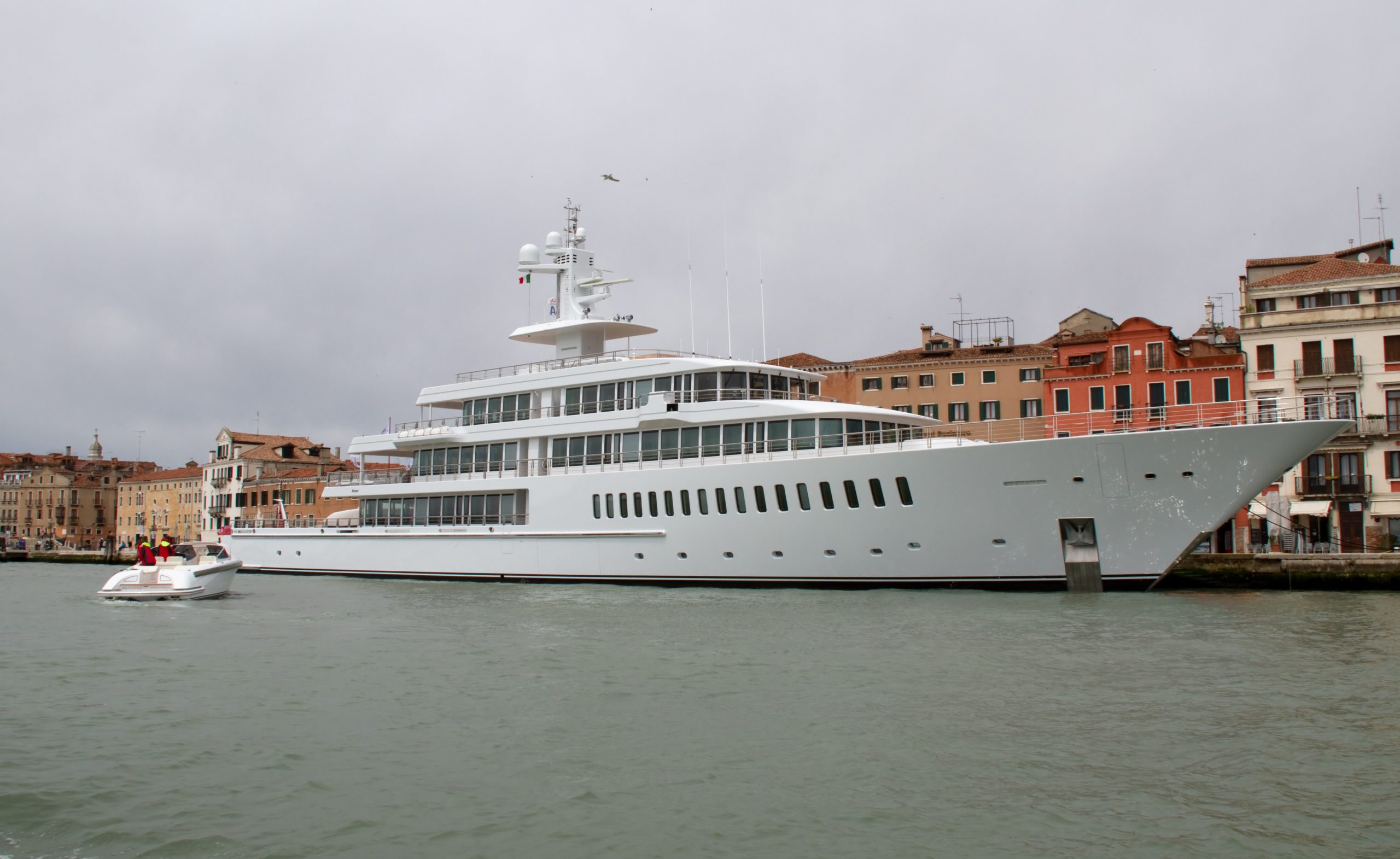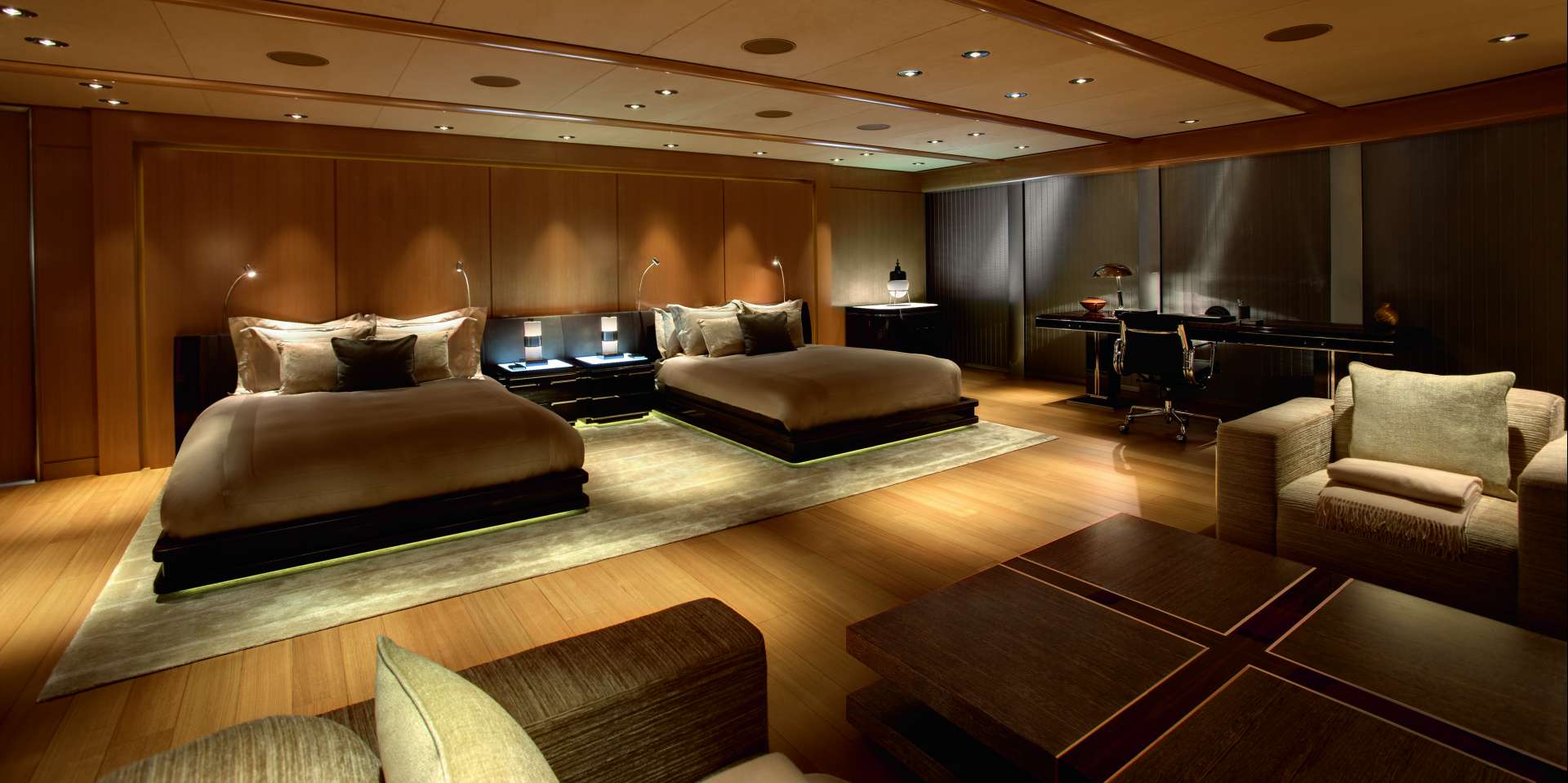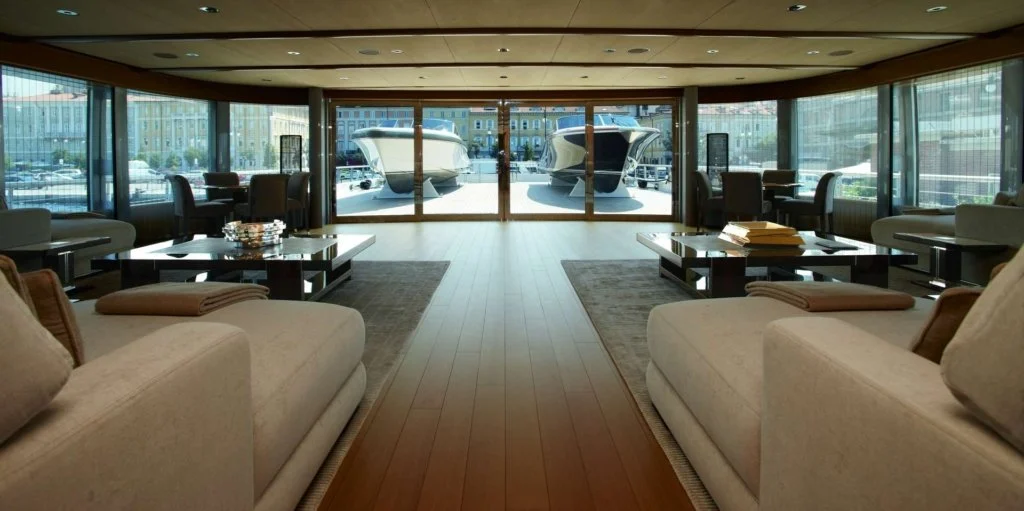 SEVEN SEAS | Steven Spielberg
2010 Oceanco 282 | Steven Spielberg is a director and film producer. You might know him from his classic films like Jaws and ET. His estimated net worth is $3.7 billion USD. His mega yacht, Seven Seas, was launched in 2010 by Oceanco and is 282 feet long. The yacht has an estimated value of $200 million USD and is named after his seven children. Seven Seas can accommodate 12 guests in six cabins. She has a crew of 26. The designers Nuvolari Lenard and Azure Naval Architects are responsible for the beautiful interior design. She is powered by two MTU engines that will bring her to a top speed of 20 knots. Seven seas are not available for yacht charter nor is it for sale. Rumors have been circling that Spielberg is building a new 109-meter Oceanco Y720 to be completed by 2021.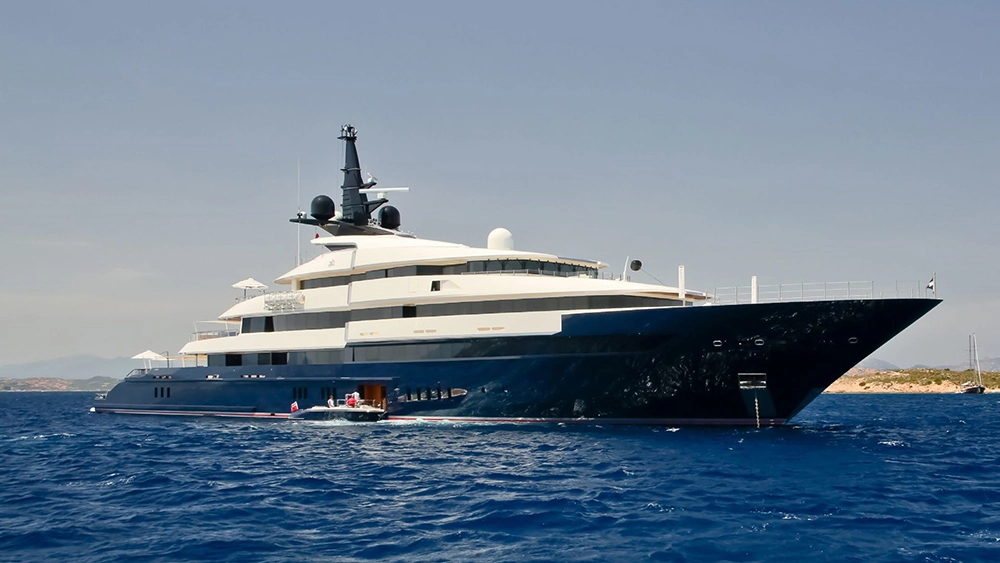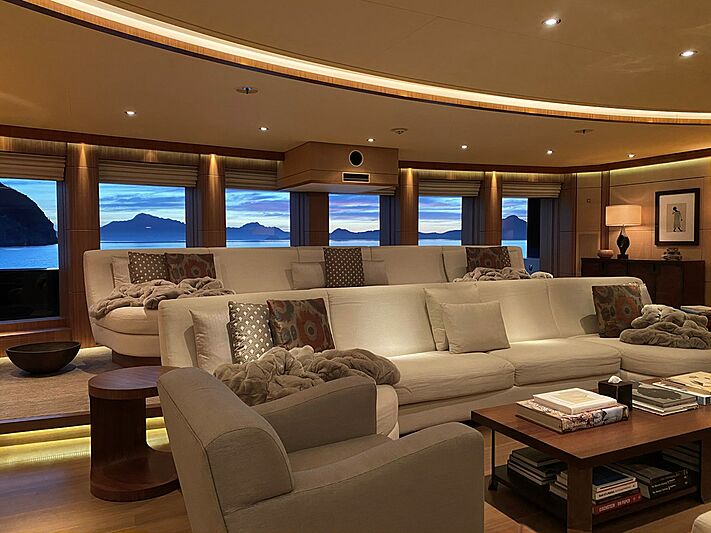 MAIN | Giorgio Armani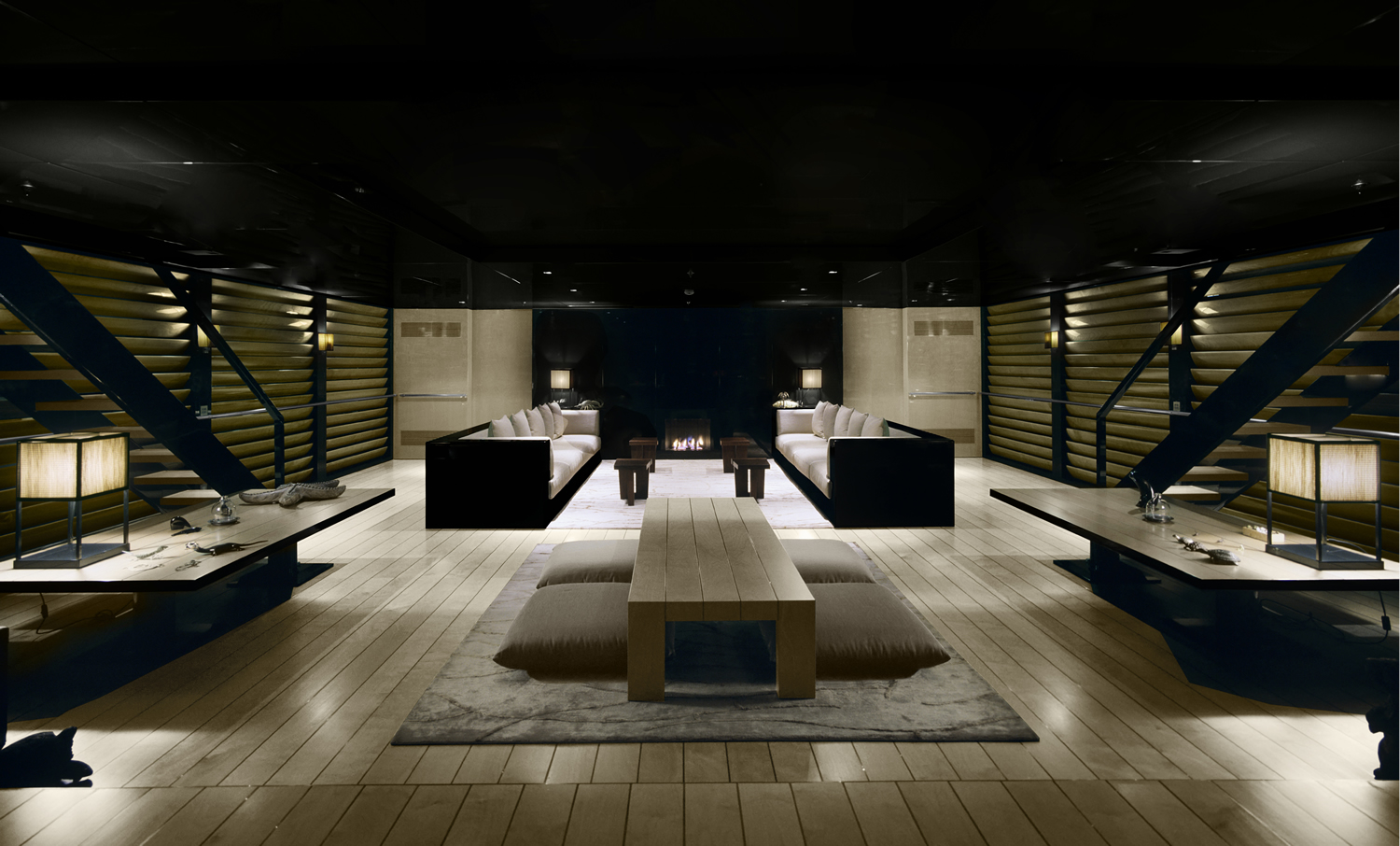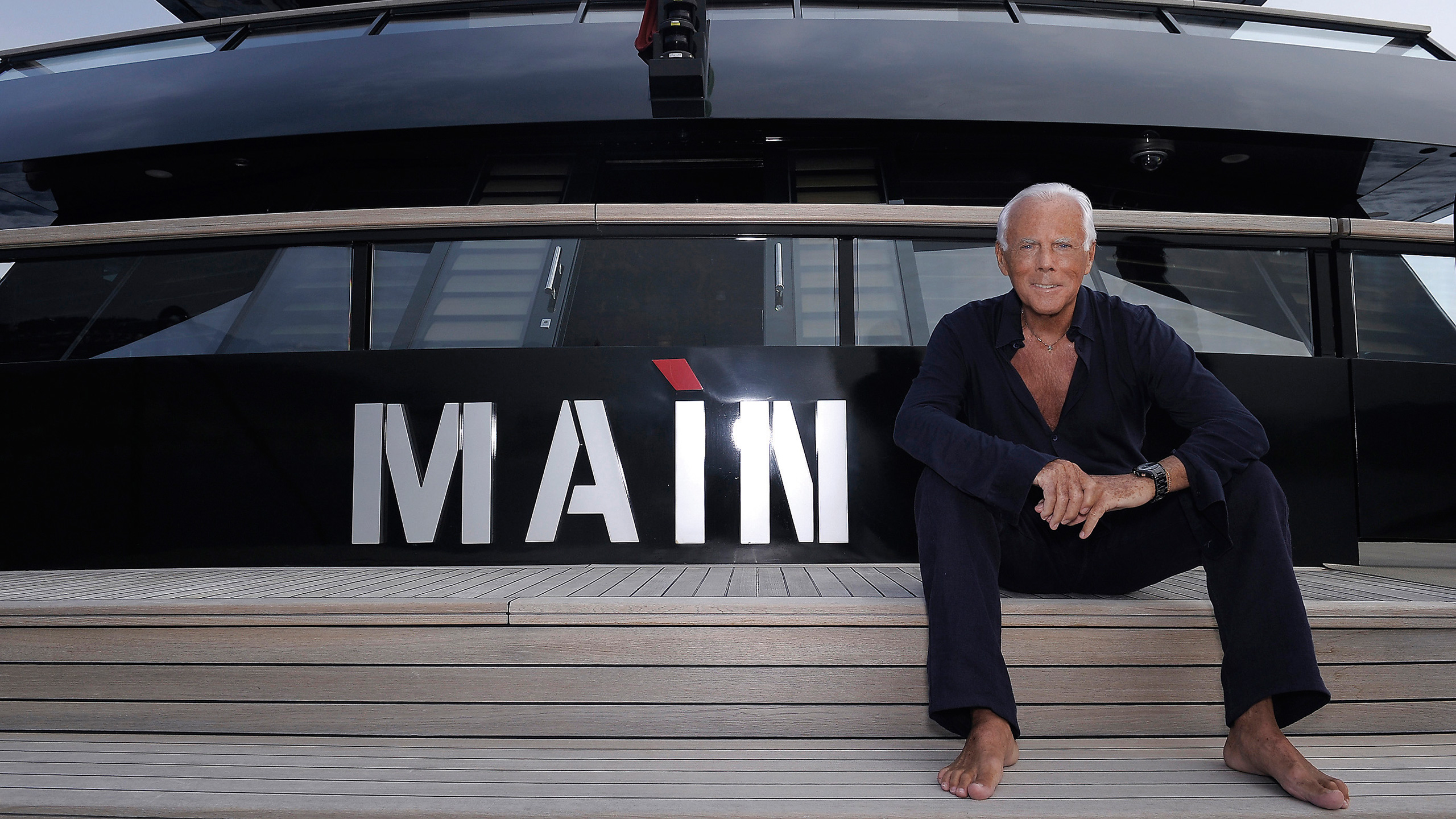 2008 Codecasa 213 | Giorgio Armani is a fashion designer from Italy. His estimated net worth is $9.7 billion USD. His mega yacht, Main, was launched in 2008 by Codecasa and is 213 feet long. She can accommodate 14 guests in six cabins and a crew of 14. The superyacht was designed by Armani himself. She is powered by two Caterpillar engines which bring her to a max speed of 17 knots.
PRIVACY | Tiger Woods
2004 Christensen 155 | Tiger Woods is a professional golfer. His estimated net worth is $800 million USD. His superyacht, Privacy, was launched in 2003 by Christensen and is 155 feet long. Woods purchased the yacht for $20 million USD. Privacy can accommodate ten guests in five cabins along with nine crew members in four cabins. The yacht has a large bar on the upper deck, an elevator, jacuzzi, three SeaDoos, and a workout room. Her top speed is 18 knots and she is powered by MTU 12V4000's.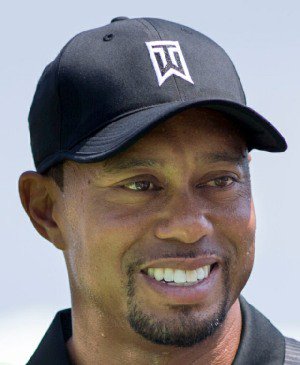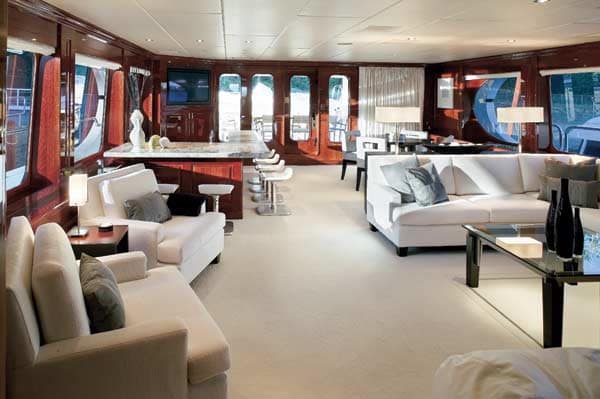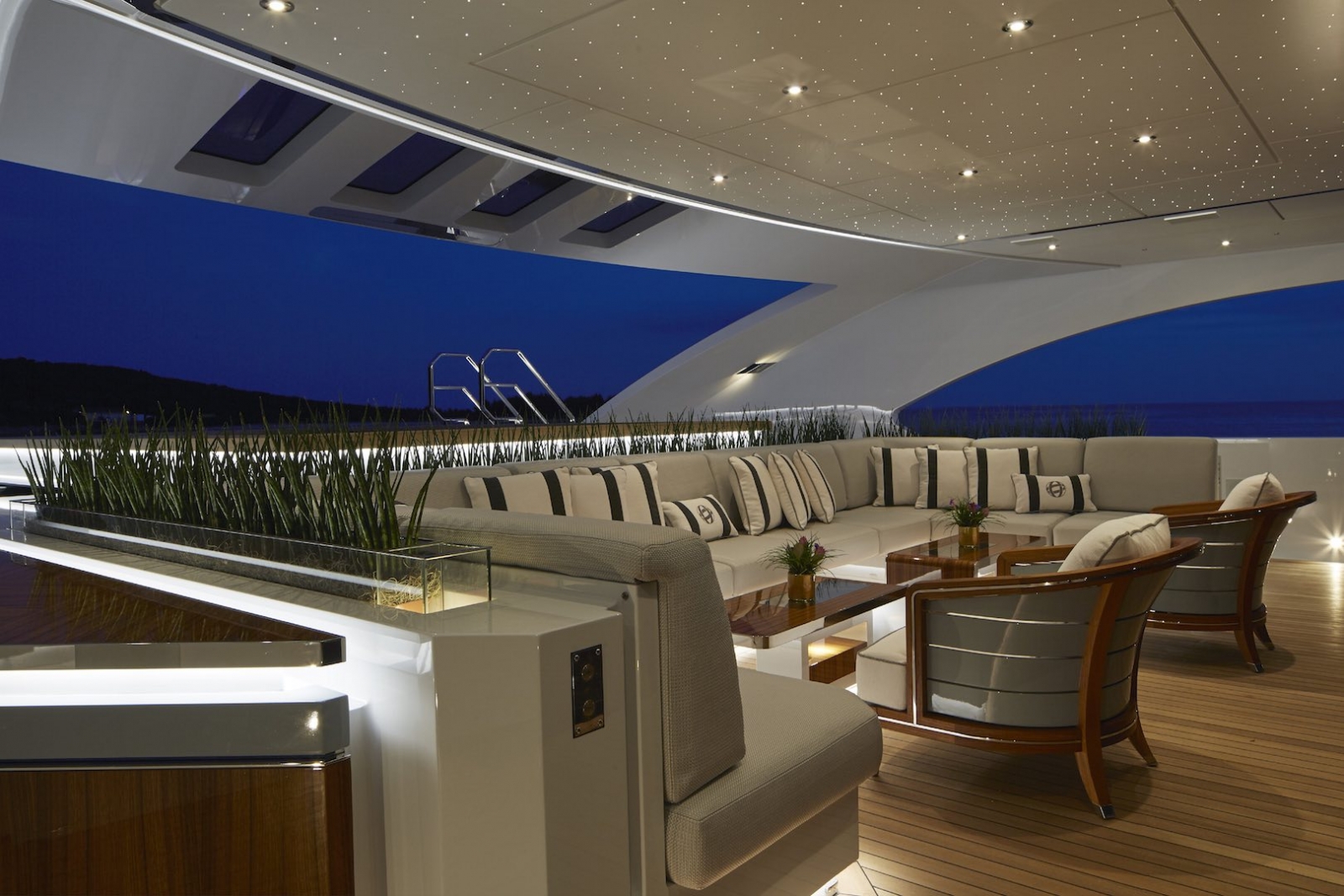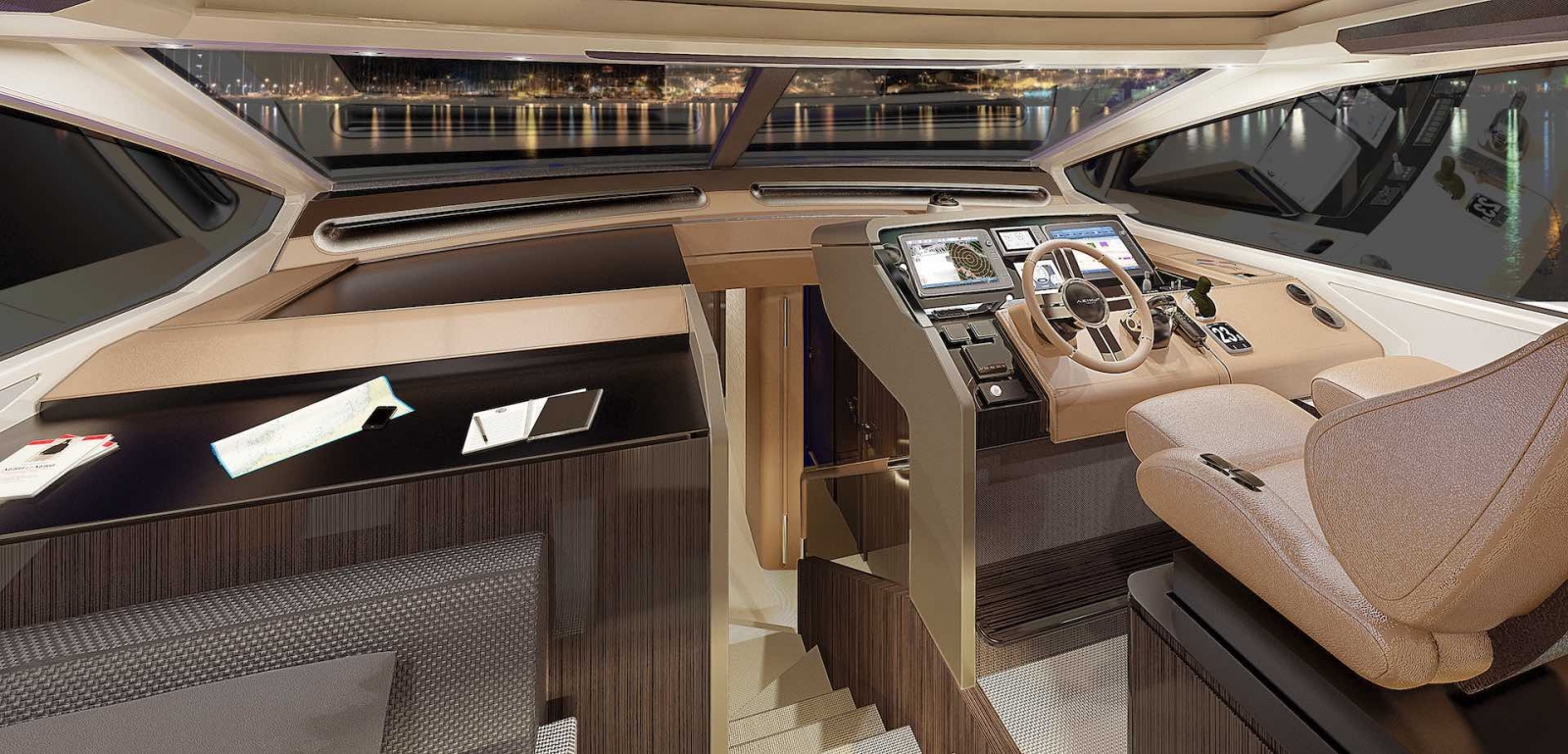 MARAYA | Sean Combs aka P.Diddy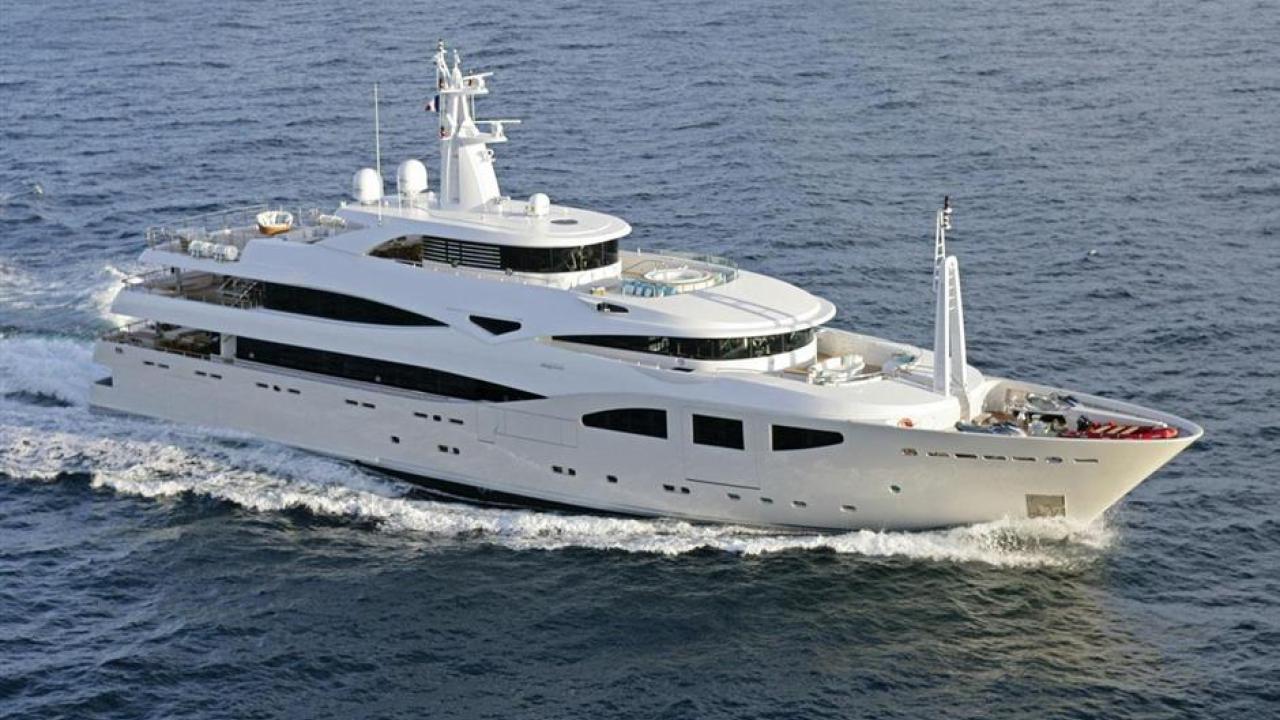 Combs might not own this superyacht but he charters it quite frequently for only 300,000 euros a week!!! Sean Combs is also known as P.Diddy or Puff Daddy. He is a rapper and businessman that has an estimated net worth of about $820 million USD. Maraya is 177 feet long built-in 2007 by the Italian shipyard the Ferretti Group. She has many features including tenders, a hot tub, an elevator, a gym, and private cinema. Inside the yacht, has a much more classical style finished with dark wood and softer furnishing colors.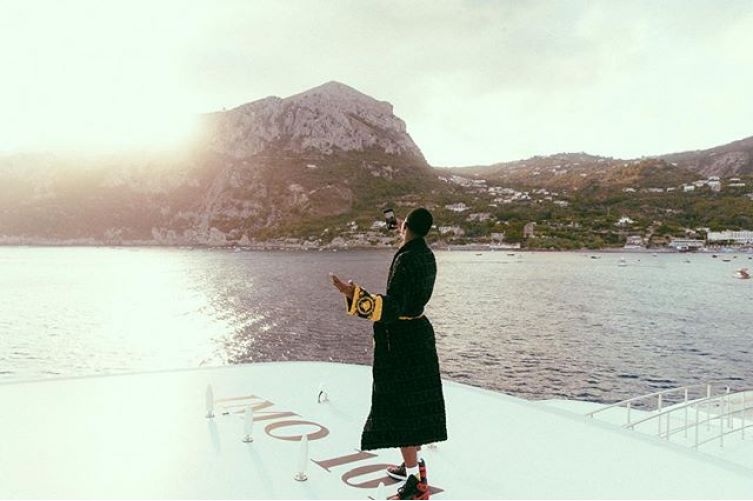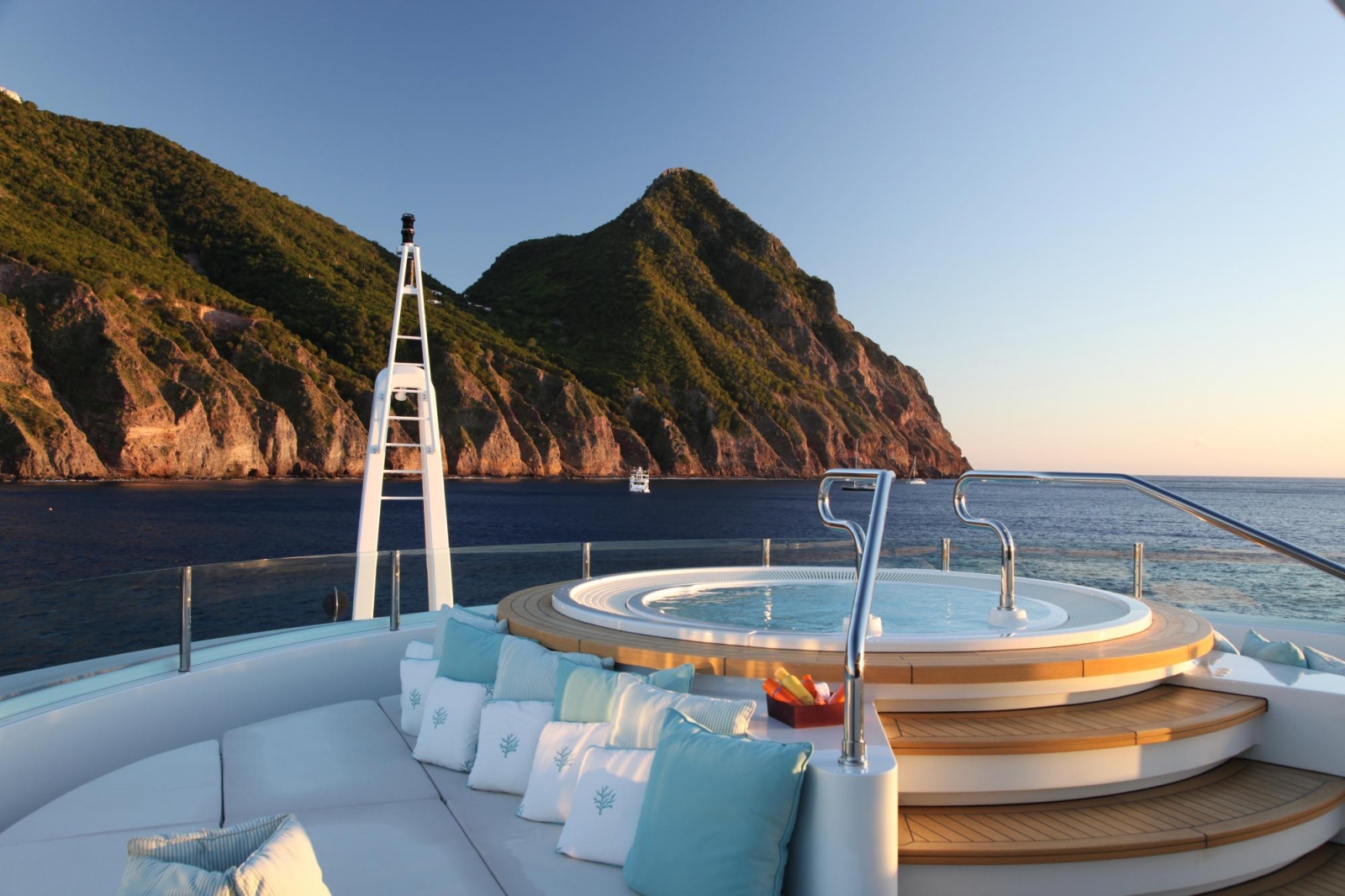 VA BENE | Eric Clapton
1992 Cornelissen 156 | Eric Clapton is a British rock musician who was born in England. His estimated net worth is $300 million USD. The yacht was built in 1992 at Cornelissen in the Netherlands. However, Clapton did not purchase the luxury until 2005 for an estimated $10 million USD. Va Bene can accommodate twelve guests and twelve crew members. She is powered by two Caterpillar engines that bring her to a top speed of 16 knots. The boat is available for yacht charter and was listed for sale in 2016.
Off the Hook Yacht Sales has a proven process for both dealers and private sellers to liquidate their used boats and trades immediately! We have been the industry leader in marine wholesale since 2012. If you are looking for a fast, fair, and competitive number on your boat please click here!
Sources:
https://www.superyachtfan.com/superyacht_musashi.html
https://www.superyachtfan.com/yacht_seven_seas.html
https://www.superyachtfan.com/superyacht/superyacht_mariu.html
https://www.superyachtfan.com/superyacht_privacy.html
https://beam.land/yachts/golden-coast-inside-the-yachts-p-diddy-recently-chartered-1133
https://www.superyachtfan.com/yacht-va-bene.html
https://www.superyachtfan.com/superyacht/superyacht_venus.html