Nov 29, 2022
2022 Cancun International Boat Show

The Cancun International Boat Show (CIBS) is Mexico's largest lifestyle event to be held at Marina Puerto from December 9-11th, 2022. This will be the first repeating boat show in Mexico in hopes to boost their economic market and have a show each year. Large-scale events like the International Boat Show and Marine Expo are transcendental for our destination, with a significant spillover benefiting the people of Quintana Roo.
After a shaky inaugural year full of logistical and other uncertainty in 2021, Mexico's first-ever boat show – the Cancun International Boat Show & Marine Expo (CIBS) – is set to resume with government backing and a track record that organizers hope set the scene for what will become the must-attend Caribbean recreational marine event in the next five-years.

ibinews.com
(Source: Twitter)
A Need for a Boat Show
Comparatively speaking, Mexico and the Cancun region are unaware of what a boat show is. Many of the people walking the docks during the show in 2021 had never seen so many boats. Additionally, boating had an excitement to it that onlookers could almost physically feel. Before CIBS, the people of Mexico were unaware of the passion behind the sport and pastime of boating. This year's show will be twice as big as last year's, making it the must-see event of the year.
The Economic Impact
Given that Quintana Roo's economy is based on tourism, last week's media event (the pre-show launch) highlighted the high socioeconomic level of nautical tourism. This attracted the attention of newly elected Governor Lezama, who ran on a platform of economic development. An event like this will generate a lot of tourism because 40% of the people attending are from outside the Cancun area.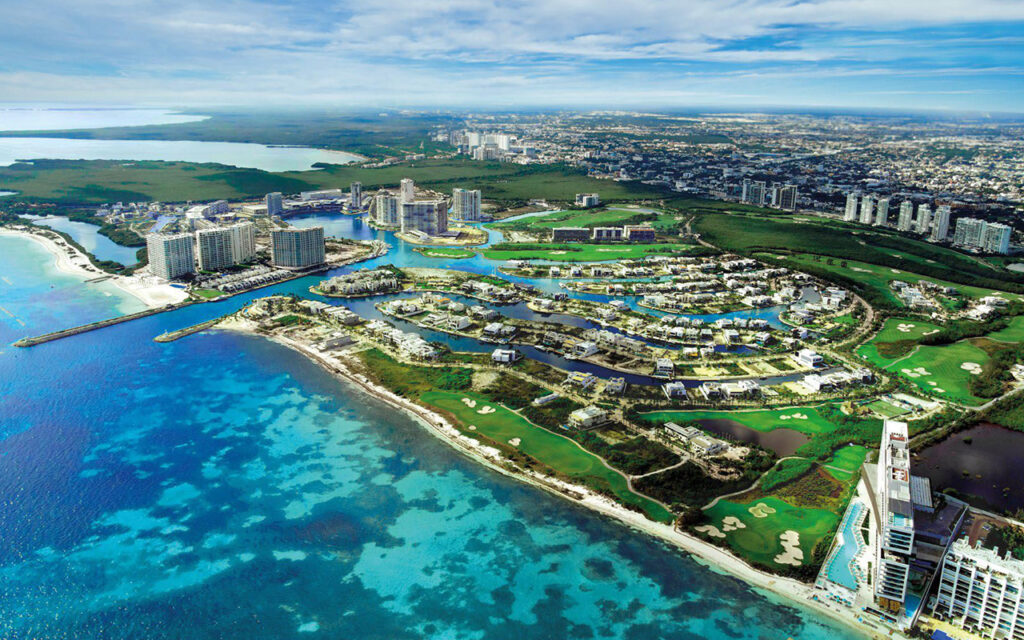 (Source: Inmobilia)
Cancun International Boat Show Brings in Business
Although Mexico provides excellent servicing for yachts and boats, Steven Lorenzo (co-show producer) notes that "manufacturing is not very robust" outside of a small group of accessory and boat builders and US corporations operating south of the border. It's typically imported from the US. Europe and perhaps some China. More manufacturing and exports from Mexico would be a great result of putting on this show.
Interested in Attending?
Please visit the show's website for more information on ticket pricing, parking, hotel accommodations, and events taking place during the show.