Jun 26, 2023
Boater's Guide to the Fourth of July
The year's most anticipated holiday for boaters is just around the corner. With the Fourth of July approaching, we thought we'd share some advice for those who want to spend it on the water. Here's our boater's guide to the Fourth of July.
If you live near or on the water, you'll probably be on a boat for the upcoming holiday. Due to the large number of people who participate in this holiday, there is a lot of traffic both on and off the ground. The number of people present raises the chance that an accident will occur. Regardless of the day, everyone operating a boat needs to be cautious and safe. If you intend to operate a boat over the holiday weekend, when many waterways will see an increase in traffic, it is crucial to be extra vigilant and knowledgeable about boater safety.
There are numerous factors to consider before embarking on a long holiday weekend on the water. This article will walk you through the steps necessary to have the best Fourth of July on your boat.
(Source: Carefree Boat Club)
Safety
The most crucial aspect of any boating excursion is safety, particularly during weekends with holidays when traffic is likely to be heavier. This upcoming holiday will see a lot of inexperienced boaters taking to the water, so be on the defensive side of boating. It is crucial to abide by all local, state, and federal laws whenever boating. This promotes safety for both you and everyone else on your boat. Anyone nearby on their boats will benefit from your safety on the water by staying safe as well.
Food and Drinks
What you pack for food and drink will be a priority if you intend to spend the entire day on the water. You need to fuel your body properly because spending hours on the water can deplete your energy. Pack all of your preferred snacks and gather everything you'll need for the ideal beverage on the boat. Make sure to drink water in between drinks and bring enough water aboard for everyone. Dehydration is a serious concern, particularly while cruising in the sun for extended periods of time.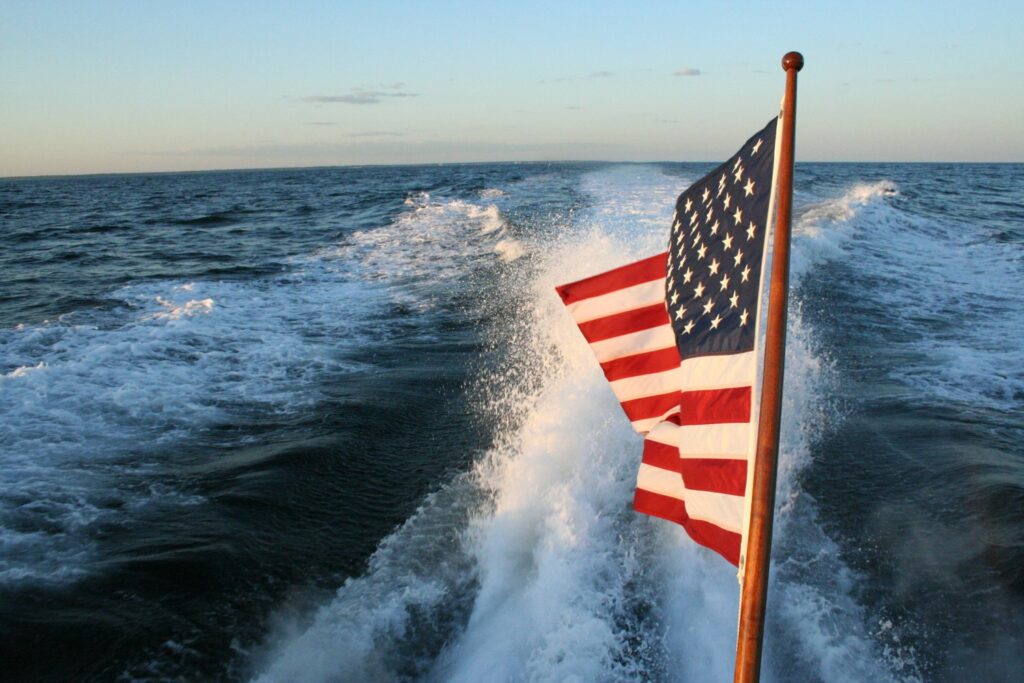 (Source: Premier Boating)
Sun Protection
The risk of sun damage exists whether or not you think sunscreen is effective. If you anticipate spending the majority of your day in the sun, applying sunscreen frequently is always a precaution. This would include items like extra towels to cover yourself with if you need protection from the sun, sunblock, hats, UV-protective clothing, sunglasses, and sunblock. Bring any equipment you'll need to shield yourself from the sun. You won't want to get burned while spending all day this holiday weekend on the boat.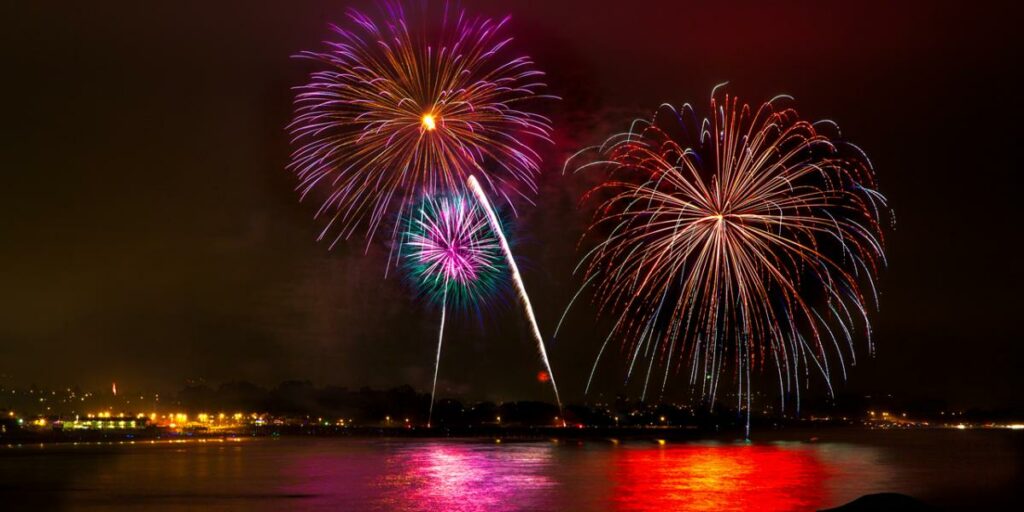 (Source: Visit California)
Fireworks
Planning to attend or put on a firework show is probably the most iconic aspect of the Fourth of July. Search for fireworks displays that are taking place in your area if it would be more convenient for you to arrive by boat. This upcoming holiday weekend, fireworks are the ideal way to cap off a nonstop day spent on the water. It's the ideal family-friendly activity!
Have Fun!
Have a safe and fun Fourth of July celebrating with friends and family!