Jun 13, 2022
The 2022 Big Rock Blue Marlin Tournament Recap (Updated 06/18)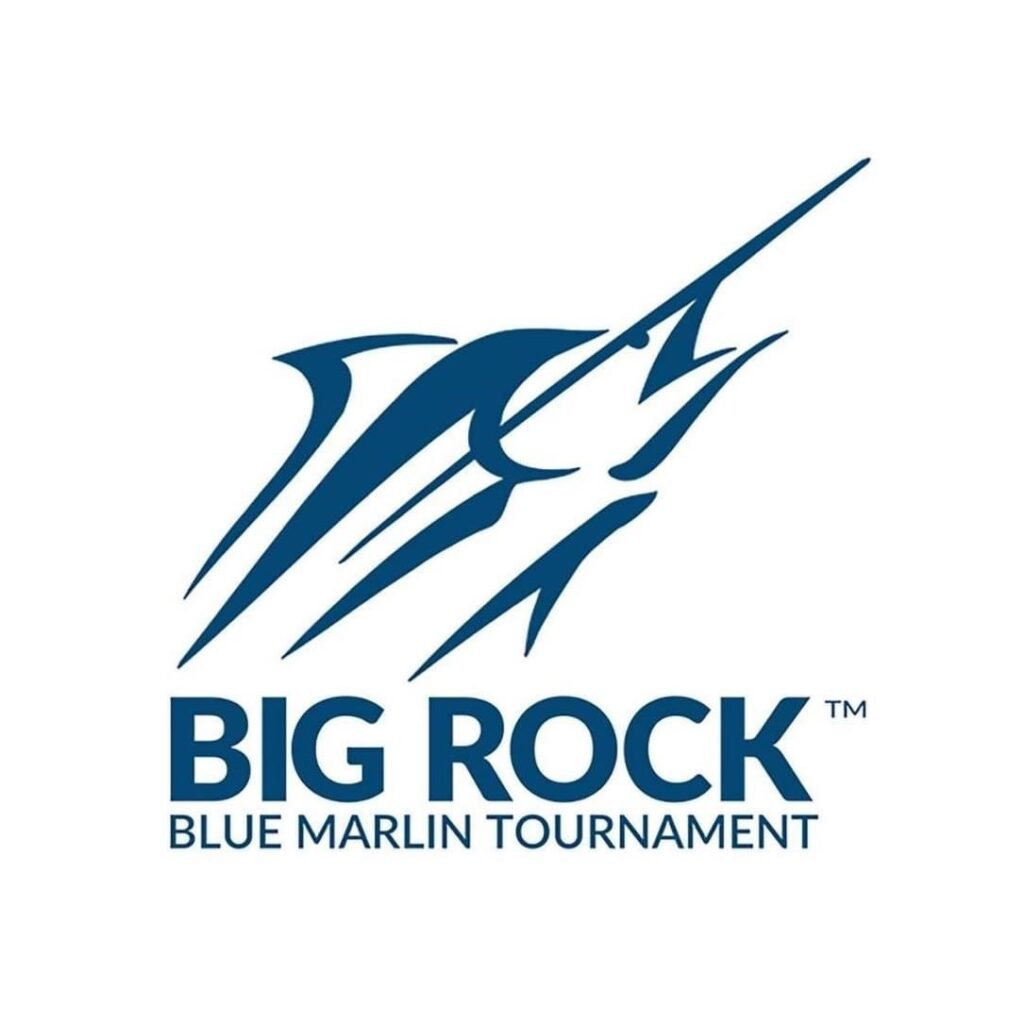 (Source: PointClickFish.com)
Congratulations to everyone who is participating in one of the best offshore fishing events on the East Coast this weekend and into this week. The 2022 Big Rock Blue Marlin Tournament began on Friday, June 10th in Morehead City, NC, and ends on Sunday, June 19th in Morehead City, NC. Anglers pack up their sport fishers and venture out into the open waters to compete for a prize pool of more than $1 million dollars. Many lines are cast and many fish are caught, but only a handful of them are large enough to win cash. Stay a bit as we go over the updated leaderboard this past weekend as well as the upcoming events.
2022 Big Rock Tournament Leaderboard Updates
At the moment, only one crew has weighed in a marlin weighing 572.6 pounds… Mercenaria is the name of the boat, and they're fishing on a 72 Viking Sportfisher. So far in the contest, this is the lone marlin that has been caught. The catch earned Mercenaria the title of Level V Fabulous Fisherman and $777,750 in prize money. Two more crews have reported catching a marlin and will be waiting for the scale at about 5 p.m. tonight, June 13th. The catches of High Yield and Sylva Lining will be released later today, and they may weigh more than Mercenaria's.
Tuesday, June 14th Updates
Heaviest Blue Marlin Ranking
1st: Mercenaria; 72′ Viking; 572.6 lb Marlin
2nd: Wall Hanger; 63′ Spencer; 556.4 lb Marlin
3rd: High Yield; 57′ Spencer; 536.8 lb Marlin
Michael Jordan and his crew arrived at the Big Rock Landing weighing station with their 24 lb Dolphin. FLY IN FISH won $2,000 for catching a 28.2 lb Dolphin. The heaviest gamefish of the day was a 36.6 lb Wahoo worth $2,000 caught by a 54ft Jarrett Bay named FREQUENT FLYER.
Wednesday, June 15th Updates
Today there were 230 boats fishing and 36 laying. The catch of the team BUILDER'S CHOICE weighed in at 479.7 lbs. There was nothing else to report today; check back in tomorrow for more tournament updates.
Thursday, June 16th Updates
BREAKWATER weighed in a blue marlin at 427.8 lb and the team MISS WY weighed a blue marlin in at 454.1 lb. These were still nowhere close to the catches of MERCENARIA and WALL HANGER.
Friday, June 17th Updates
On Day 5 of the Big Rock tournament, 39 of 266 boats competed. 14 Blue Marlin, 5 White Marlin, and 8 Sailfish were released by the fleet. JOB SITE won $2,000 by bringing in the heaviest dolphin, which weighed 32.2 pounds. APRIL MAE won them a $2,000 prize for weighing the most wahoo (50.2 lbs). The top three leaders are still MERCENARIA, WALL HANGER, and HIGH YIELD. 266 boats total, 162 are eligible to fish tomorrow.
Saturday, June 18th Updates
Congratulations to MERCENARIA for winning a whopping $3.4 million at Big Rock! There are far too many updates to include here, so check out what the website itself provided to describe their incredible tournament instead.
That's a wrap on the 64th Annual Big Rock Blue Marlin Tournament! 266 boats competed for a record breaking purse of $5,858,875. MERCENARIA claimed the top prize of $3,489,813, an industry record after securing $777,750 in the Fabulous Fishermans division + the Super 20 division worth $1,156,000 for the 572.6lb. fish caught on Day 1 of the tournament. WALL HANGER'S Lady Angler, Stacy Allen claimed 2nd Place for her $556.4lb. Blue Marlin, earning her team $426,288. HIGH YIELD landed in 3rd Place with a 536.8lb. catch taking home $283,525.

CAROLINA TIME captured the Dolphin WTA Division with a 54.1lb. bull worth $527,000. REEL TIME weighed a 43.0lb dolphin today claiming their spot as the 2nd Place Dolphin overall winner.

SPECULATOR'S 104.7lb Wahoo won the weekly prize of $5,000. FISHY BUSINESS slid into second place weighing a 66.4lb Wahoo this afternoon.

DESPERADO claimed the Tuna weekly division worth $5,000 for their impressive 131.2lb. catch. FLY N FISH gave the Desperado a run for their money weighing in a hefty 121.1lb. monster this afternoon.

SAFARI won the weekly Level VIII Release Division worth $112,625 + 75,082 (daily release prize money) taking home a grand total of $187,707. CUERVOS captured the Day 6 release prize worth $37,541 for two blue marlin releases.

IRENE claimed the Level IX Non Sonar Release Division earning $129,625 + $42,854 totaling $172,479 in overall prize money. CUERVOS claimed an additional $42,854 in daily release money for Day 6 of the tournament.

PELAGIC HUNTER II showed up and showed out by claiming the Outboard division going home with $42,500.

REEL TIME weighed the heaviest dolphin of the day at 43.0lbs, taking the $2,000 daily prize and claiming the second place spot for the week! INSPIRATION weighed a 19.6lb dolphin taking second place for the day and the $1,000 prize money.

​​FISHY BUSINESS took the lead today with their 66.4lb. wahoo, bumping LADY DIANNE out of second place overall for the week. This catch earned them the $2,000 daily prize. PARI followed in second after weighing in a 27.4lb. wahoo, taking home $1,000.

https://tournament.thebigrock.com/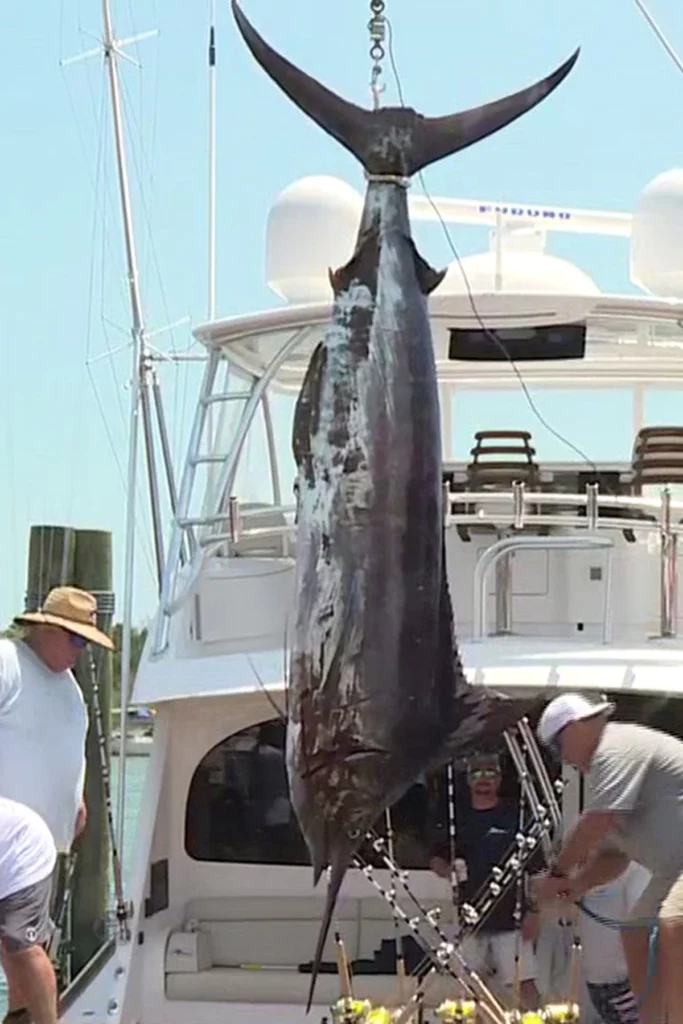 (Source: WITN)
Live Updates
LINES IN for Day 1 of the 64th Annual Big Rock Blue Marlin Tournament presented by Jarrett Bay Boatworks. 266 boats are competing for a record-breaking purse of $5,858,875. 246 teams are fishing today, 20 boats took a layday.

WINNER Levels I, II, III, IV: $1,556,063
WINNER Levels I, II, III, IV, V, VI: $3,489,813
FABULOUS FISHERMANS Level V: $777,750
SUPER 20 Level VI: $1,156,000
DOLPHIN WTA Level VII: $527,000

www.tournament.bigrock.com
Today at 9:33 a.m., Big Rock posted an update on their website, where you may get more live updates throughout the event. You can listen live by downloading the Big Rock App or tune in every day at 3 p.m. for live coverage at the scales.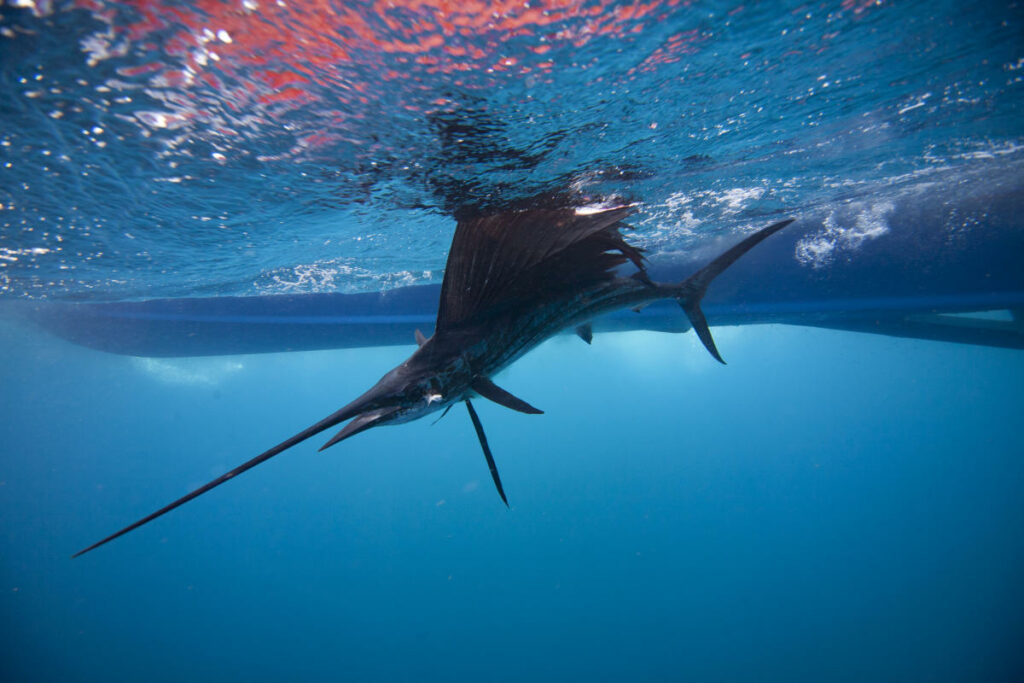 (Source: Crystal Coast)
Schedule
LIVE Coverage @ 2:00 PM on Facebook and Youtube, TUNE IN
Day 1
Monday, June 13th
9:00 AM – 3:00 PM – Begins 6 days of fishing, 2 lay days required, Captains Choice
(Daily gamefish weigh-ins starting at approx. 4:00 PM)
Day 2
Tuesday, June 14th
9:00 AM – 3:00 PM – Begins 6 days of fishing, 2 lay days required, Captains Choice
(Daily gamefish weigh-ins starting at approx. 4:00 PM)
Day 3
Wednesday, June 15th
9:00 AM – 3:00 PM – Begins 6 days of fishing, 2 lay days required, Captains Choice
(Daily gamefish weigh-ins starting at approx. 4:00 PM)
6:00 PM – 9:00 PM – Pork Chop Dinner at Big Rock Landing
Day 4
Thursday, June 16th
9:00 AM – 3:00 PM – Begins 6 days of fishing, 2 lay days required, Captains Choice
(Daily gamefish weigh-ins starting at approx. 4:00 PM)
11:00 AM – 1:00 PM – Fashion For a Cause (Ladies Fashion Show)
Day 5
Friday, June 17th
9:00 AM – 3:00 PM – Begins 6 days of fishing, 2 lay days required, Captains Choice
(Daily gamefish weigh-ins starting at approx. 4:00 PM)
Day 6
Saturday, June 18th
9:00 AM – 3:00 PM – Begins 6 days of fishing, 2 lay days required, Captains Choice
(Daily gamefish weigh-ins starting at approx. 4:00 PM)
Day 7
Sunday, June 19th
11:00 AM – 2:00 PM – Awards Brunch
LIVE Coverage started at 11:00 AM on Facebook and Youtube