Aug 19, 2020
HERE ARE SOME TIPS ON HOW TO NAME YOUR BOAT: 
Throughout the past few months, many people have been seeing the bright side of the recent pandemic and have used their free time to head out on the water. This has led many new boaters to hit the sea and has caused experienced boaters to upgrade their vessels. When buying a new boat, something that may be a difficult decision to make is what to name it. Here are some tips on naming your boat!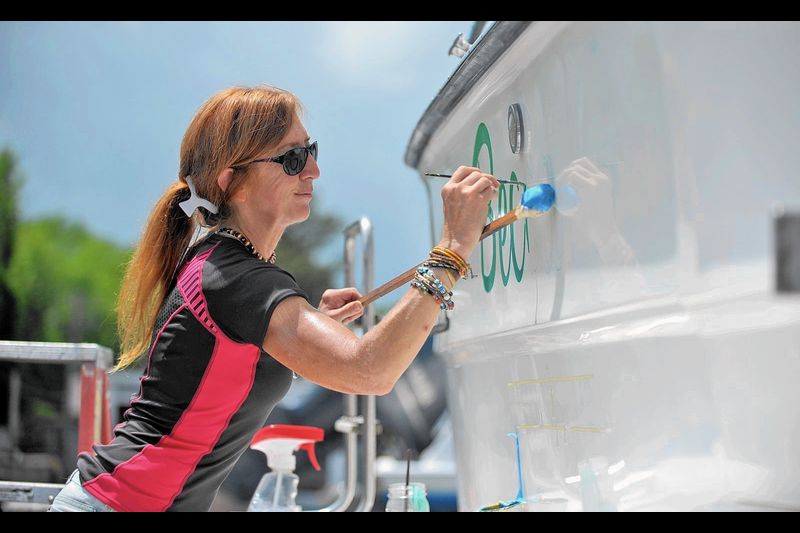 Some find naming their boat challenging because there are endless possibilities. Others may find it hard to name their boat because they want its title to stand the test of time. We have found that many boaters find they are happiest with their name choice when the name contains certain qualities. 
Keep It Short and Sweet 
When picking a boat name, it is important to keep it short and simple. A one, two, or three word name usually resonates with others and leads boaters to turn their heads when they pass you on the water. 
Use a boat name that reflects your favorite hobbies and/or profession
Implementing a name that reminds you of your job or interests adds a personal touch to your vessel. This can tell other boaters more about you and your boat without explaining a thing about yourself. 
Include the name of a loved one in your boat's title
Although this may not be the most creative way to name your boat, it is absolutely timeless. We love seeing boaters name their vessel after their significant others, children, or dogs! 

Use your favorite movies, songs, and artwork as a resource
If your favorite songs and movies have ties to the water it is a great way to get some inspiration when naming your boat. Some of these names can include works like Jaws and Margaritaville. 
Use Puns and Double Meanings 
A great way to get attention through your boat name is to use humor. In our opinion, there is no boat name better than one that makes you look twice and laugh. Names like these can include: Pier Pressure, Happy Hour, and Cool Whip. Using names with puns or double meanings allows you to be creative and use your own sense of humor when picking a boat name!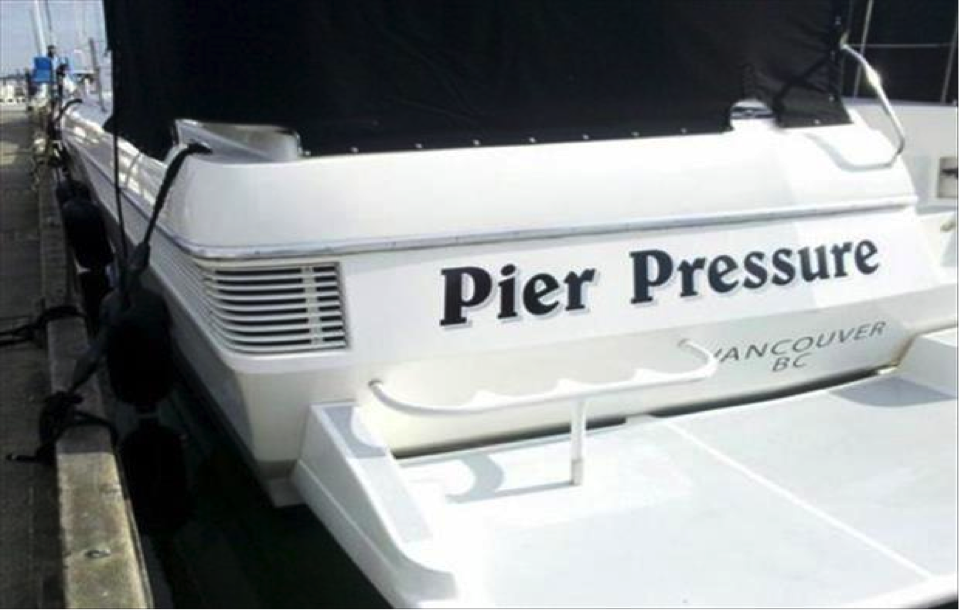 Do not rush putting a name to your boat
A boat is something that has its own personality. Therefore, we suggest giving yourself a few rides on your new vessel before giving it a definite name. Some say that they had plans to name their boat one name, but have changed their minds after learning how it rides and feels. Be patient and let the name come to you!
Ask family and friends 
The people who know you best may have a few ideas on how to personalize your vessel. We suggest taking them on a few rides with you and then sitting down and brainstorming. 
If you are looking for some ideas to get started on naming your boat, here are a list of some of our favorite names:
1. Enjoy the Journey
2. Carpe Diem
3. Endless Summer
4. Island Time
5. Corona 
6. Fish Tales
7. Just a Splash
8. On the Rocks
9. Knot Working
10. Winning Ticket
11. Off the Hook (lol)
Off the Hook Yacht Sales has a proven process for both dealers and private sellers to liquidate their used boats and trades immediately! We have been the industry leader in marine wholesale since 2012. If you are looking for a fast, fair and competitive number on your boat please
click here
!