Apr 4, 2022
Best Sportfishing Boats for Summer 2022
The best sportfishing boats will differ for each individual based on their fishing and cruising objectives. You should also consider whether you want to participate in tournaments or just go fishing for fun. We compiled four of the best boats on the market based on reviews, trusted opinions, and overall best-sellers. Each of these will have distinct features and an overall appearance that is unique to them.
Viking 54 and 61 Convertible
A Viking Yacht is a classic staple in the sportfishing world. They are easily identified by their hull design and elegant appearance. Both of these sizes provide more space than any other boat in their class, with an open cockpit and can be outfitted with custom towers. The 54C is a luxury fishing boat with three staterooms and two heads below decks. A Viking Flybridge is a place where design is constantly being tweaked to improve operator comfortability, fish-ability, and guest convenience. 360-degree visibility is provided by a streamlined walk-around center console. The cockpit of the 54C is 154 square feet, while the cockpit of the 61C is 172 square feet, which is slightly larger. Take a look at our Viking 54 Convertible and Viking 61 to see how the layout differs between the two.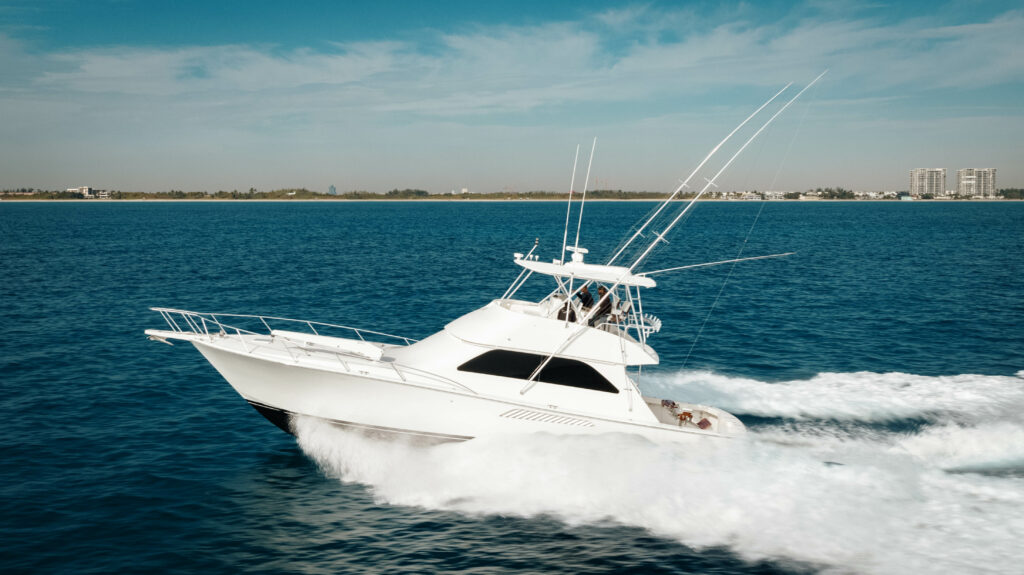 A sport fisher that is low on fuel and known for being easy to handle earned this model a spot on the list of best boats. Jarrett Bay takes pride in the fact that its boats are built with superior craftsmanship, "Our build method not only produces a stronger boat but also one that's as much as 30% lighter than other sportfishing boats," says the manufacturer (jarrettbay.com). The easier it is to navigate the waves, the more fuel you save and the more money you have for fishing gear. The attention to detail when selecting their custom interior features is one of its most marketable features.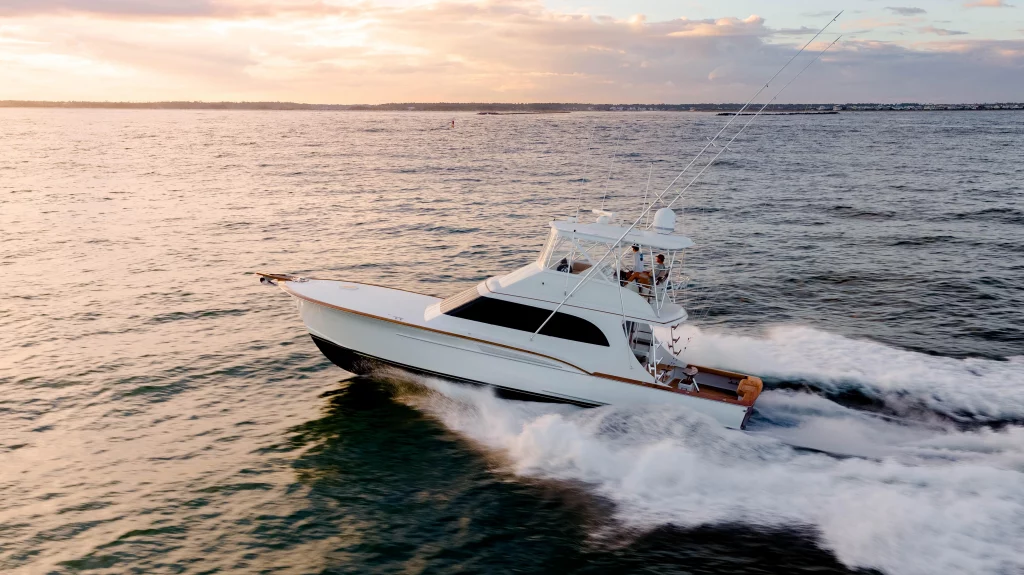 The overall design of the steeped-back bridge, all-new window design, and hull-side vents combine luxury and practicality. This boat is outfitted with cutting-edge technology, making it capable of overcoming any challenges thrown its way by the sea. From the flybridge or the helm, you can see for miles, providing excellent coverage of the open ocean. The interior of this boat is entirely up to you to design and engineer to suit your needs, ensuring its performance even further. If you want to spend more money on a more elegant feel inside your sportfisher, the Hatteras is a great option.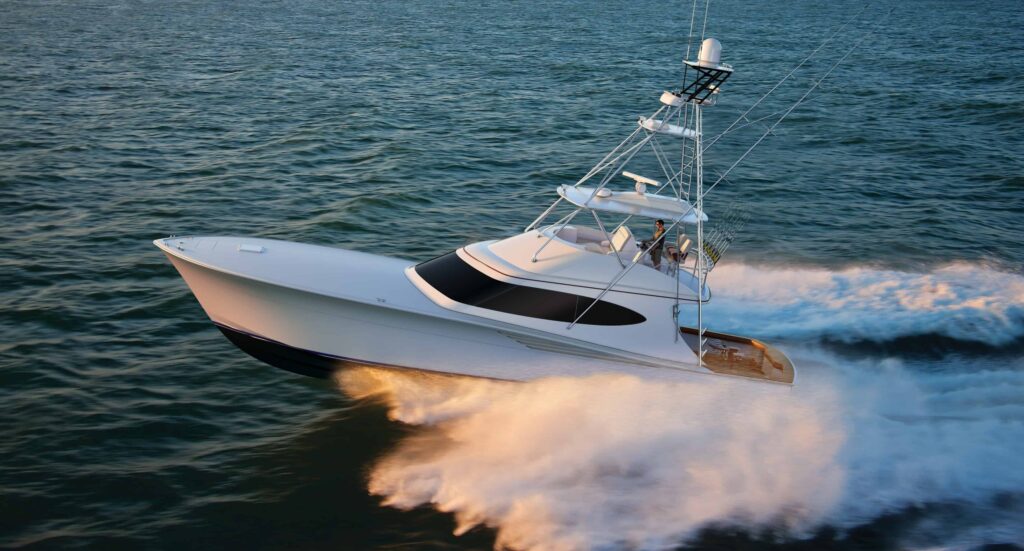 (Source: Kusler Yachts)
When comparing this boat to the others, it is clear that the Carolina flare is not present in this build. The curved deckhouse and bridge complement the modern touches on this traditional-style boat. Bayliss still prefers wood as a building material over competitors' cold-molded wood or foam-core fiberglass. The Uno Mas was built with tournaments in mind and with that goal in mind throughout the entire construction process. The interior of this boat is luxuriously designed, so there is no room for compromise. Because this is the longest boat we've mentioned, it has a larger cabin layout in the lower levels.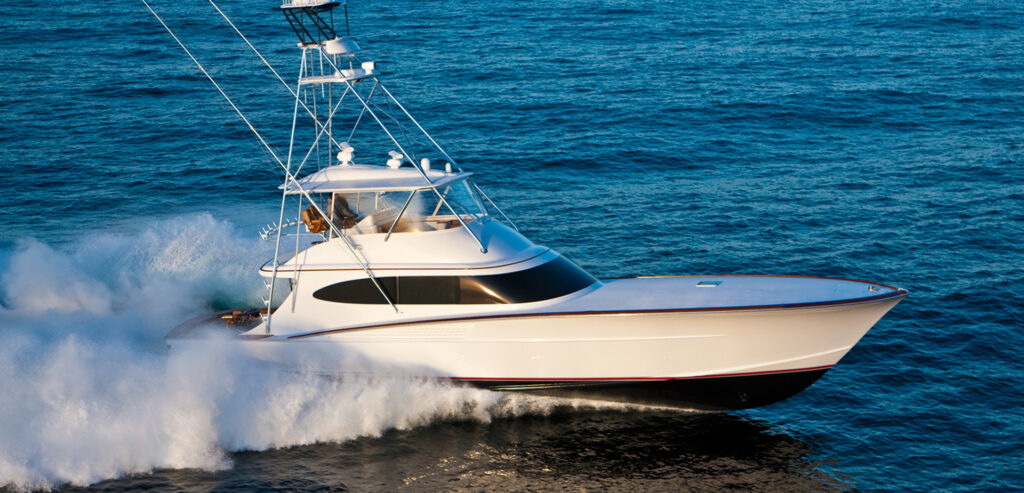 (Source: Bayliss Boatworks)