Jan 21, 2020
Baltimore Boat Show 2020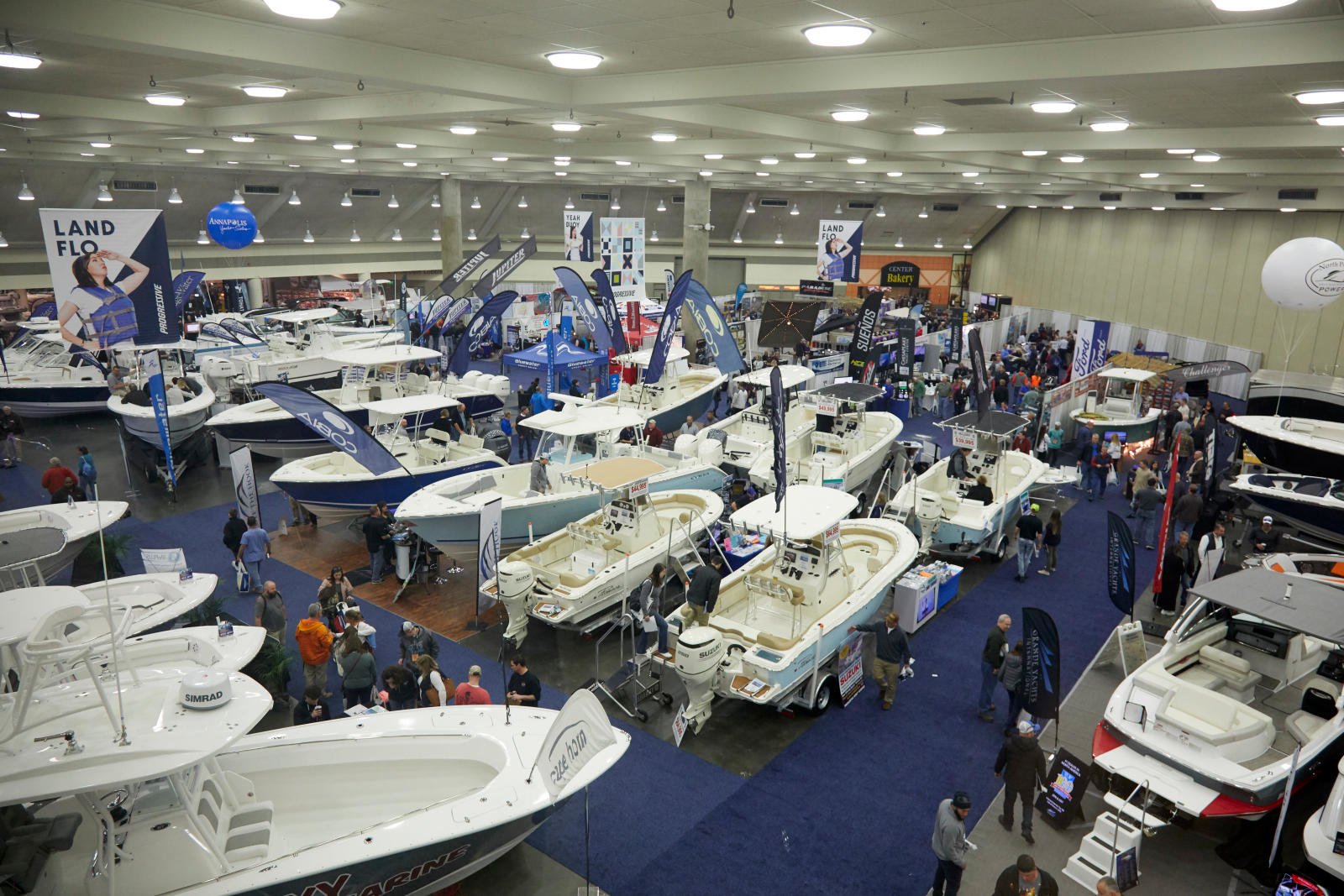 ABOUT:
Enjoy four days of boating fun at Maryland's longest-running boat show! Find the boat of your dreams and everything to go with it at Maryland's longest-running indoor boating sales event this January 23–26, 2020. The Baltimore Convention Center will be packed with more boats, more exhibits, and more family fun than ever before. See and board boats for every lifestyle, activity and budget. Browse booths showcasing the latest in engines, marine electronics, accessories fishing tackle and gear, too. There's something for everyone, including educational seminars and kid-friendly activities. Off the Hook Yacht Sales will have a display of Cobia Boats located in Space J1. Hope to see you there!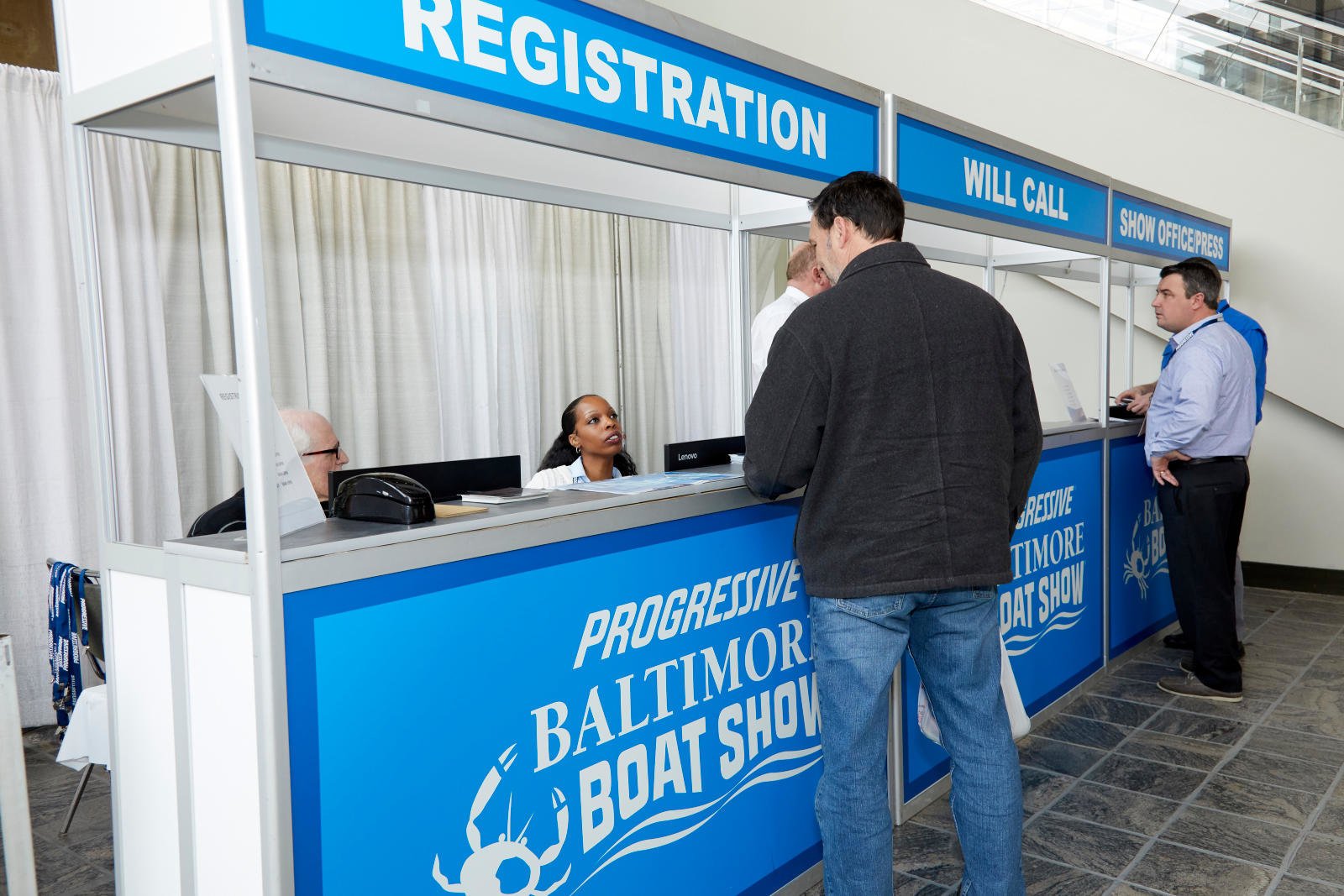 SCHEDULE
Thursday, January 23: 10 am – 8 pm
Friday, January 24: 10 am – 8 pm
Saturday, January 25: 10 am – 8 pm
Sunday, January 26: 10 am – 5 pm
BOAT SHOW LOCATION
Baltimore Convention Center – 1 W Pratt Street, Baltimore MD 21201
TICKETS
Advanced Adult (Ages 13+) – $13.00 (Discount ends 1/26/2020)
Group Admission (10-30) – $10.00
Group admission – (31+) – $8.00
Super Thursday (One Day Only! Ages 13+ – $5.00
Purchase tickets here!
**This information was from the Baltimore Boat Show website. 
WE ARE YOUR MARYLAND COBIA BOATS DEALER
Pick a Cobia and Go! That's all you have to do because we've taken care of everything else. The Cobia team's single-minded focus is to design and build boats that are safe, last a lifetime, and maximize every precious moment away from the dock. Look closely and you'll see it in our smart, user-friendly designs, expert craftsmanship, and use of only the highest quality materials. Because we know that with every extra attention to detail we take, you and your family's days on the water just got better. So go make memories, live your dreams and experience the other side of the horizon.
We are your Cobia Boat Dealer servicing Maryland and will have multiple brand new 2020 Cobia Boats for sale such as:
Cobia 220 CC
What makes the 220 CC so great? Maybe it's the sharp forward entry, large bow flare and variable deadrise hull that makes it ride better than a lot of bigger boats. Or it could be the high sides and deep interior freeboard that make it feel so secure and safe even in outsized seas.
Cobia 240 DC
The most feature-packed 24-foot dual console on the water! From its spacious and clean layout to its wealth of smart amenities, the new Cobia 240 DC beckons you to a relaxing, sun-drenched day on the water. Dedicated seating with deluxe, Bentley-style upholstery for nine, including a hideaway aft bench and a convertible first-mate's chaise lounge, means everybody on board will ride in style and comfort.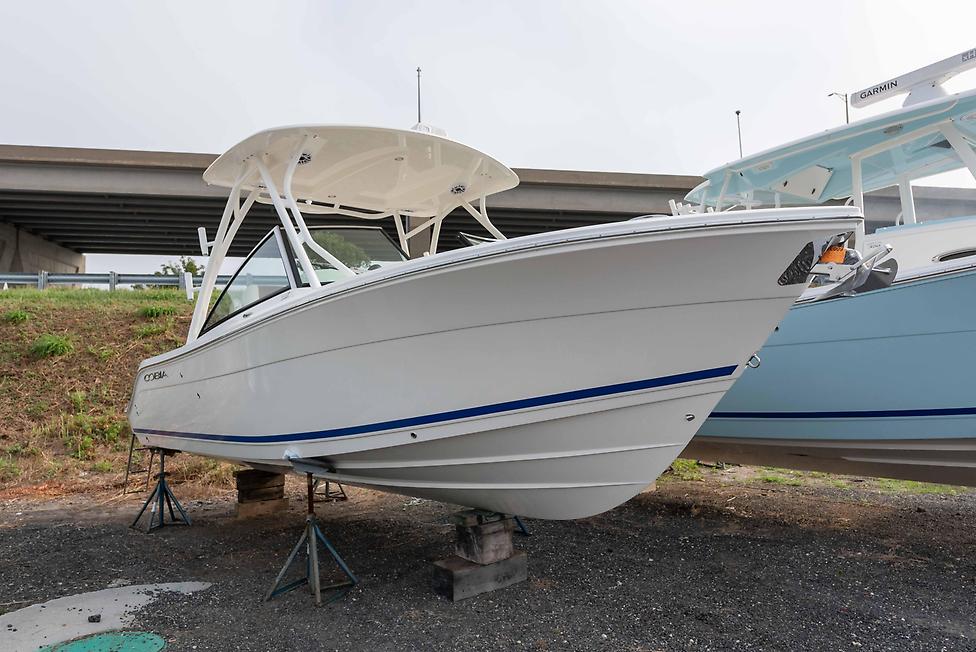 Cobia 262 CC
The latest iteration in Cobia's ultra-popular 26-foot center console platform, the new 262 CC has all the features of the 261 CC with the addition of a new console and integrated windshield frame. The console's advanced ergonomics and contemporary styling maximize good looks and comfort while adding even more walk-around room and storage space. New optional features include a deluxe electronics suite with a black acrylic infinity dash and a full, three-sided windshield with an electric wiper and vent. Add all this to the already best laid out and most spacious 26 in the business and there's no doubt the new 262 CC will be another foot-class leader.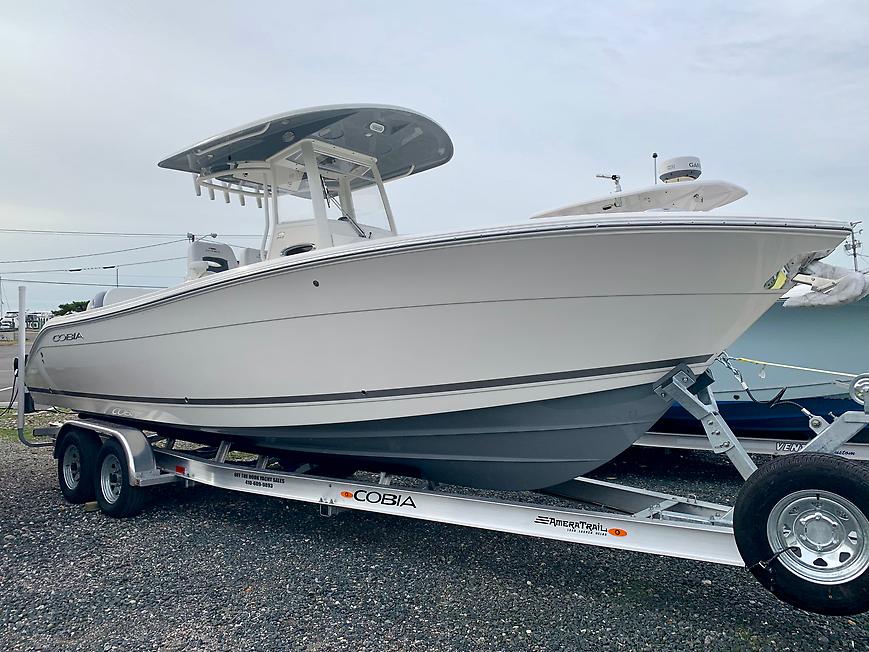 Cobia 280 DC
Your level of enjoyment on the water is a direct result of the boat you're in. The new Cobia 280 Dual Console is designed to maximize every trip you take whether fishing, cruising, or spending time at the sandbar. Standard features include a hideaway bow ladder, a fully featured kitchenette, a hardtop with an optional, electric cockpit sunshade, and a walk-down head.
Cobia 301 CC
The Cobia 301 CC has everything that made its predecessor the 296 CC the top-selling 30 footers in the country, but so much more. Take for instance an inward opening side door for hauling aboard the big ones, easy entering and exiting while diving, and dockside boarding. In addition, there's added space in the cockpit, and the tackle station now has a freshwater sink and rigging station.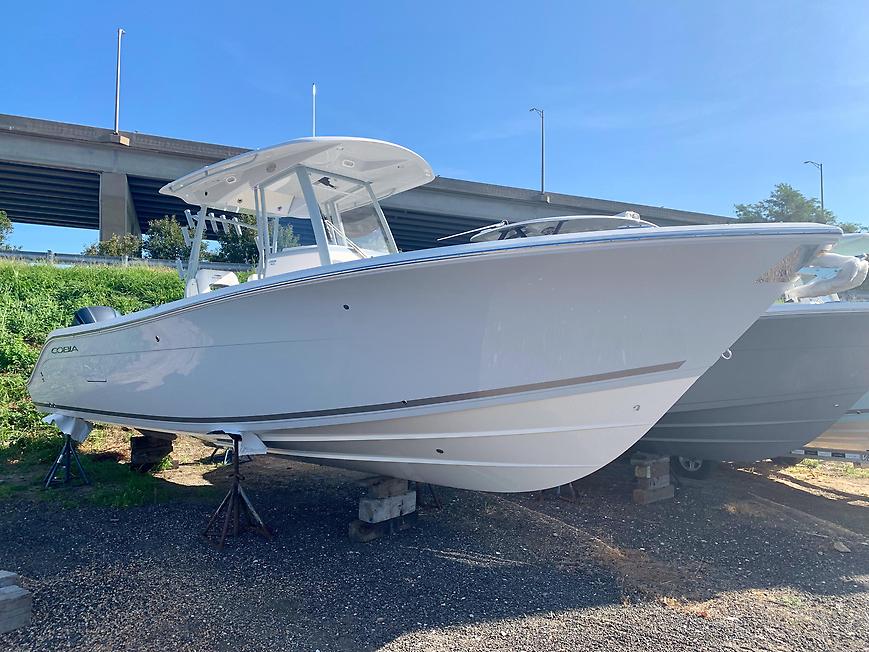 Cobia 350 CC
The all-new 2020 Cobia 350CC features the same double-stepped hull design of the Cobia 344CC with new modern touches inside the console berth and on deck with the redesigned chaise lounger. The 350CC is a serious fishing platform, not to be overlooked for its luxury and creature comforts!
In addition, to our Cobia Boats, we will have a 2019 Nor-Tech 340. The Nor-tech is sold, however, it is definitely worth the peek! We will be located at Space J1. 
Off the Hook Yacht Sales has a proven process for both dealers and private sellers to liquidate their used boats and trades immediately! We have been the industry leader in marine wholesale since 2012. If you are looking for a fast, fair, and competitive number on your boat please click here!